Journey Details
Our journey : Hyderabad – Jogulamba – Mahanandi – Ahobilam -Belum Caves – Yaganti – Mantralayam – Hyderabad
No of days : Planned for 2 days initially, but got extended to the next day which makes it- 2 and a half days. My suggestion to always pack extra pair of clothes.
Number of people : 8, along with the driver
Transport : By road, we booked an Innova.
Total cost : It costed 4000 INR per person. Again it depends on the hotels, food and transportation opted for.
Day 1 – 24/12/2017 : Hyderabad – Jogulamba – Mahanandi – Ahobilam
Jogulamba :
We started at 5:30 in the morning to Jogulamba and reached there by 8:45 (3hrs 15mins). The temple is a pretty old construction, on the shore of Thungabadra river. The sun was still rising there making the river shine beautifully. We washed our feet there and got back to visit the temple, keeping in mind to come back to take the boat ride after the darshan.
Jogulamba is one of the 18 Maha Shakthi Peethams. Spend some time around the temple looking at the architecture and the carvings, which tell you lot of stories. Check the pictures of the temple.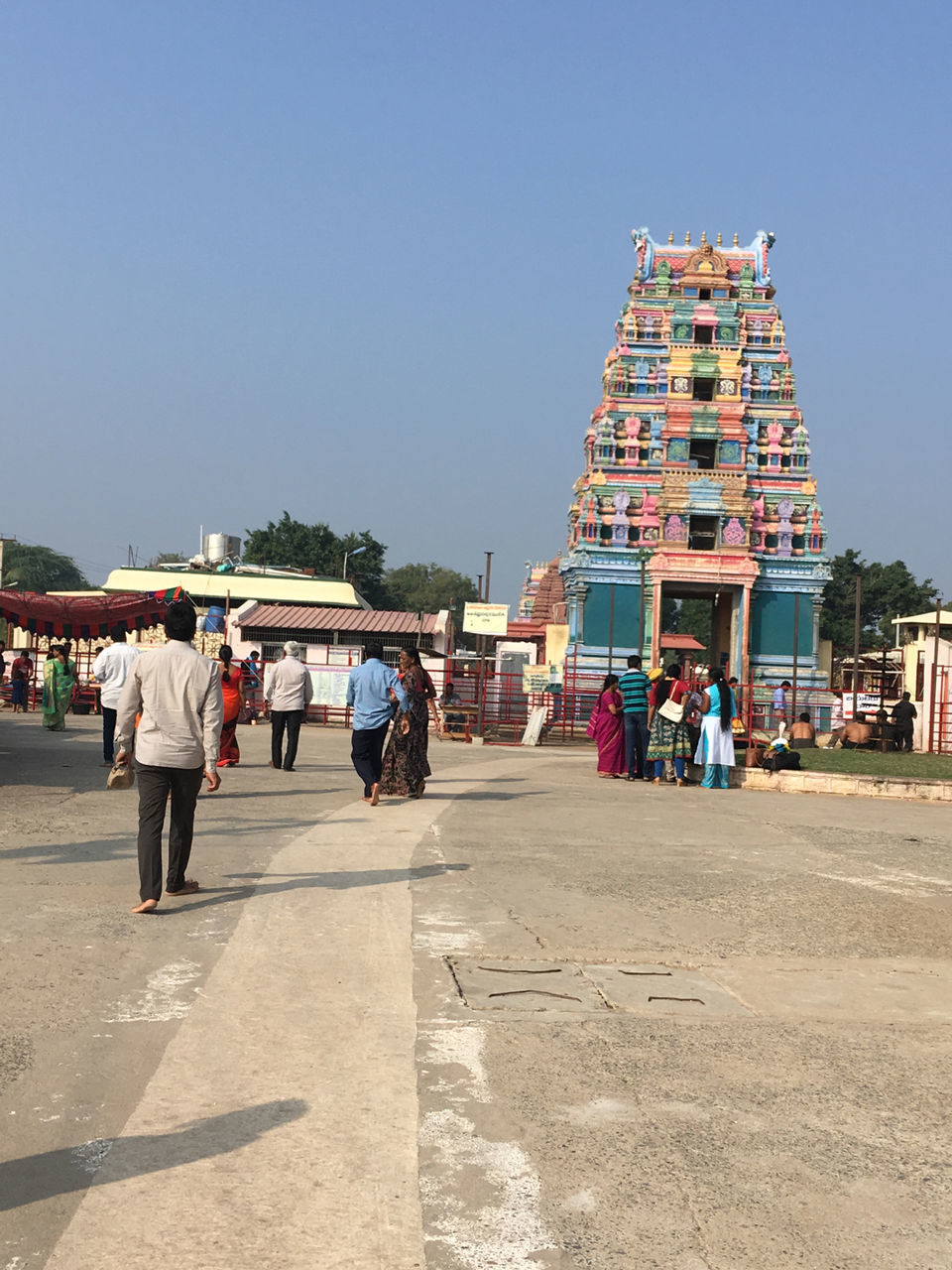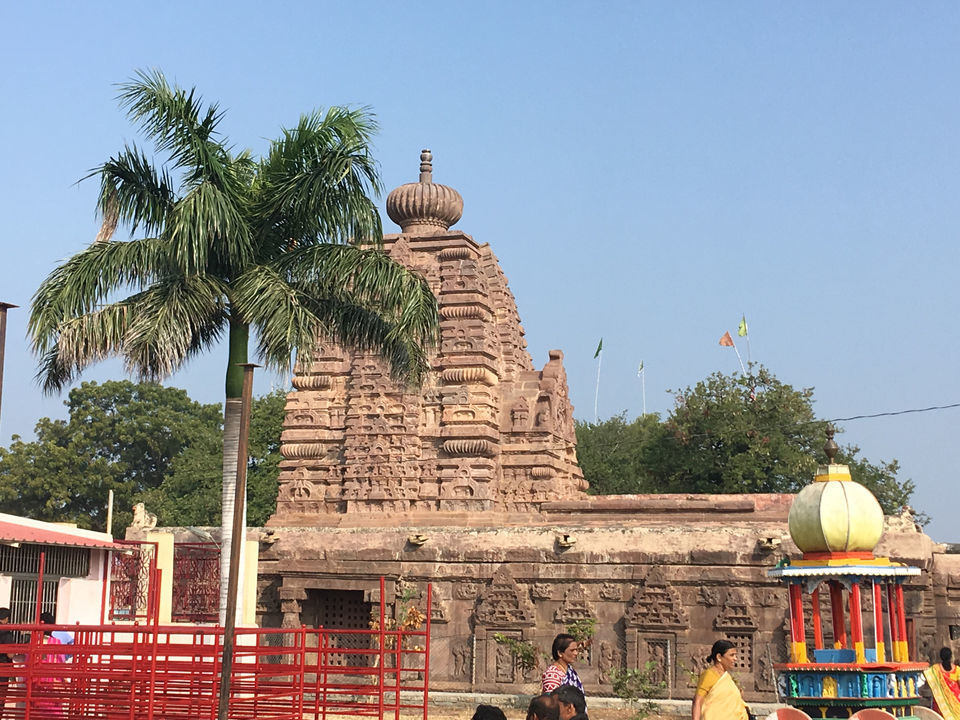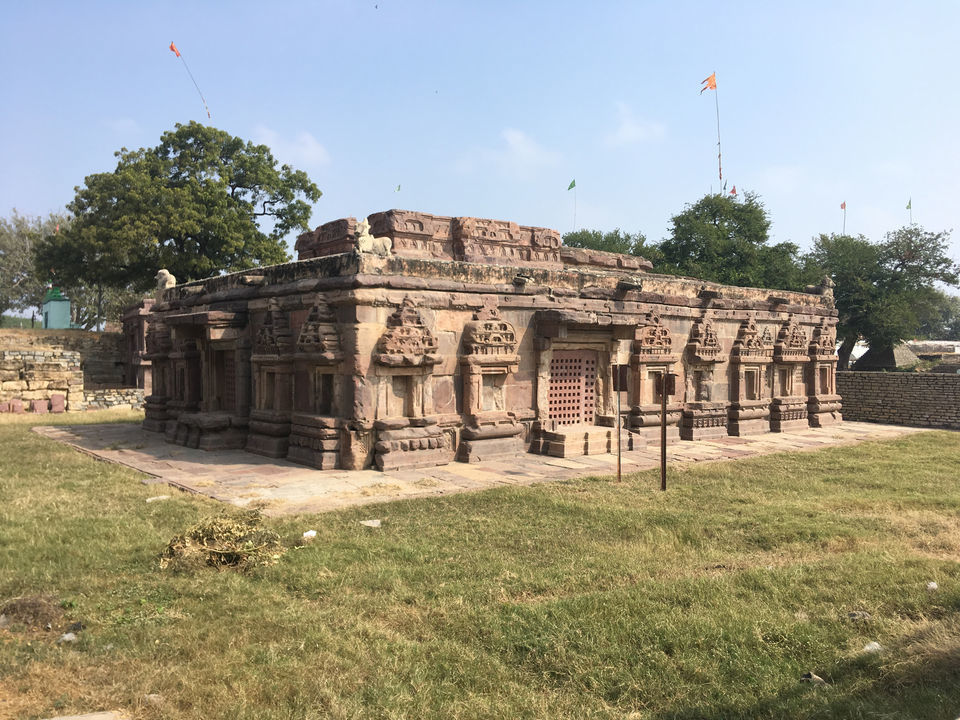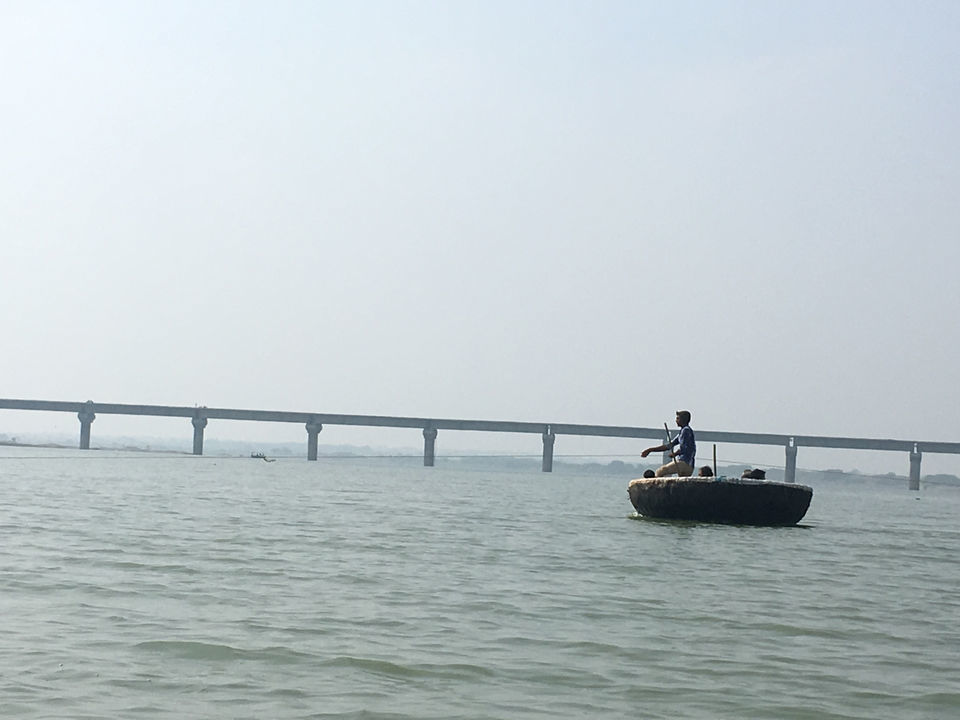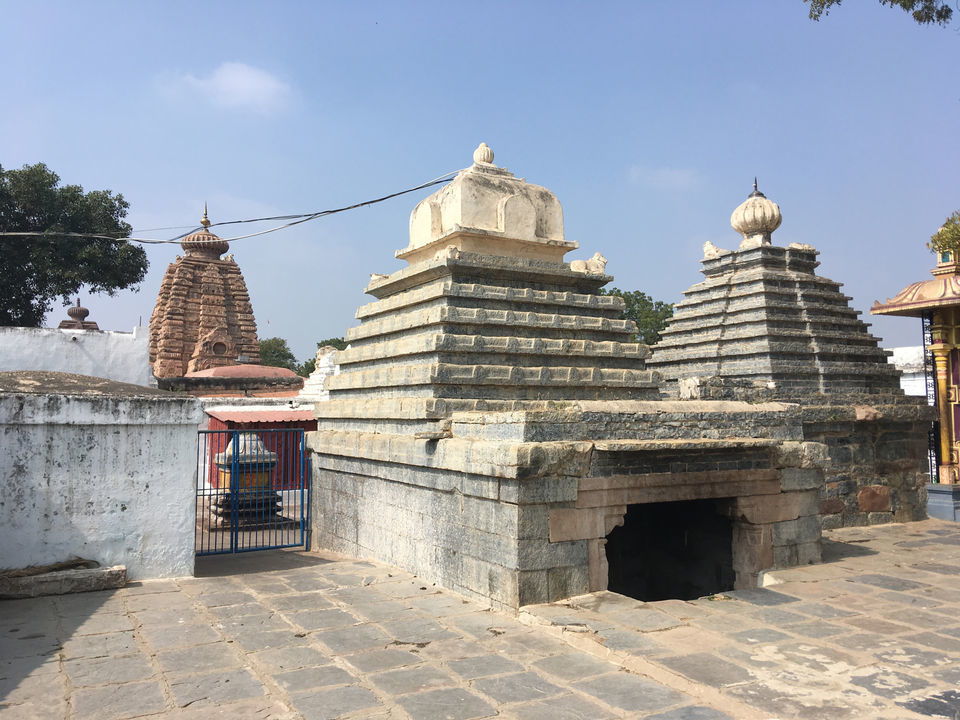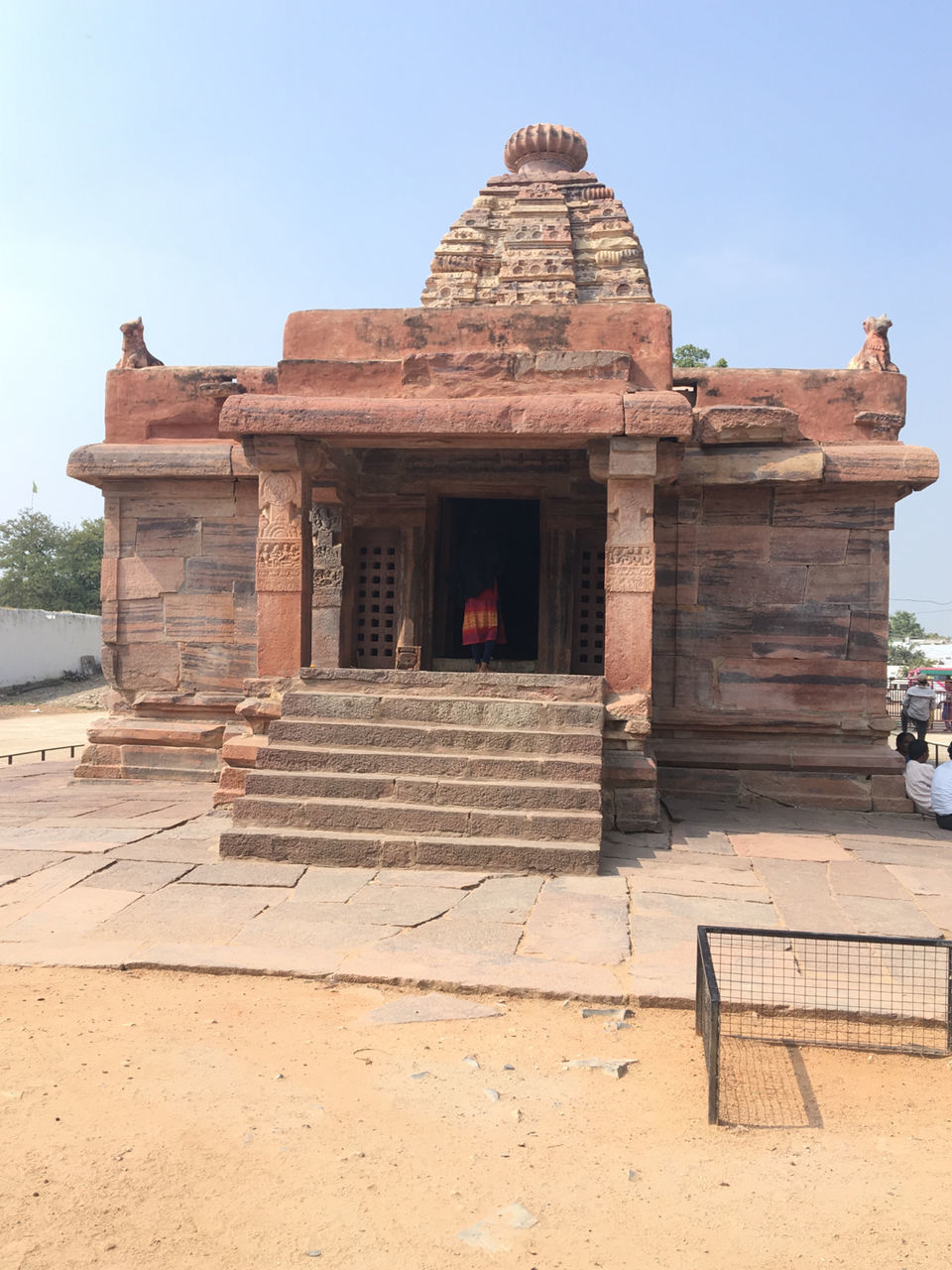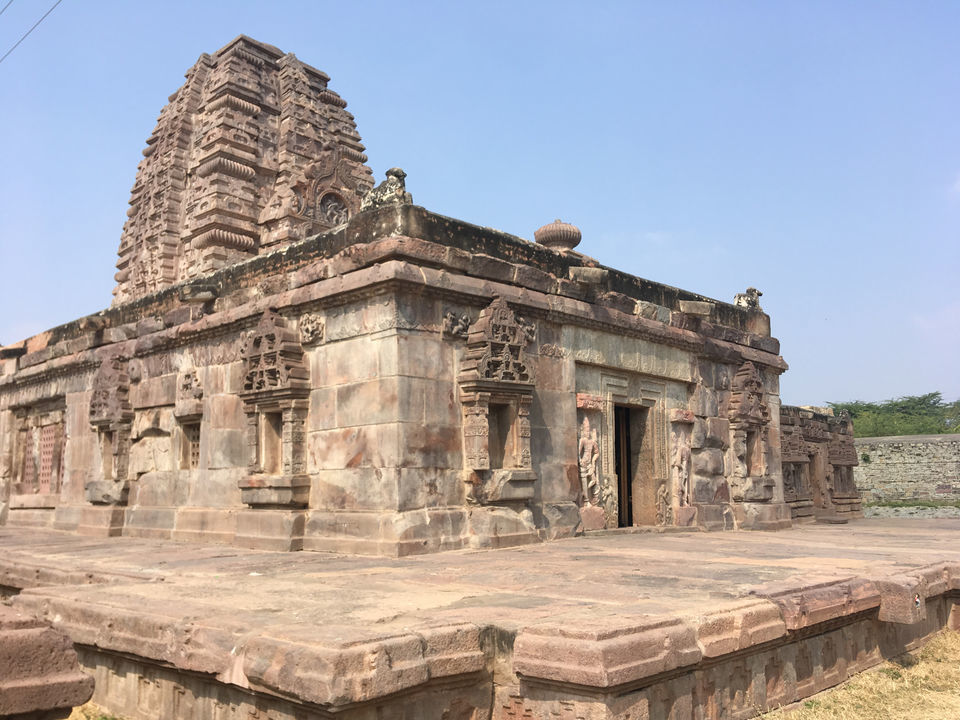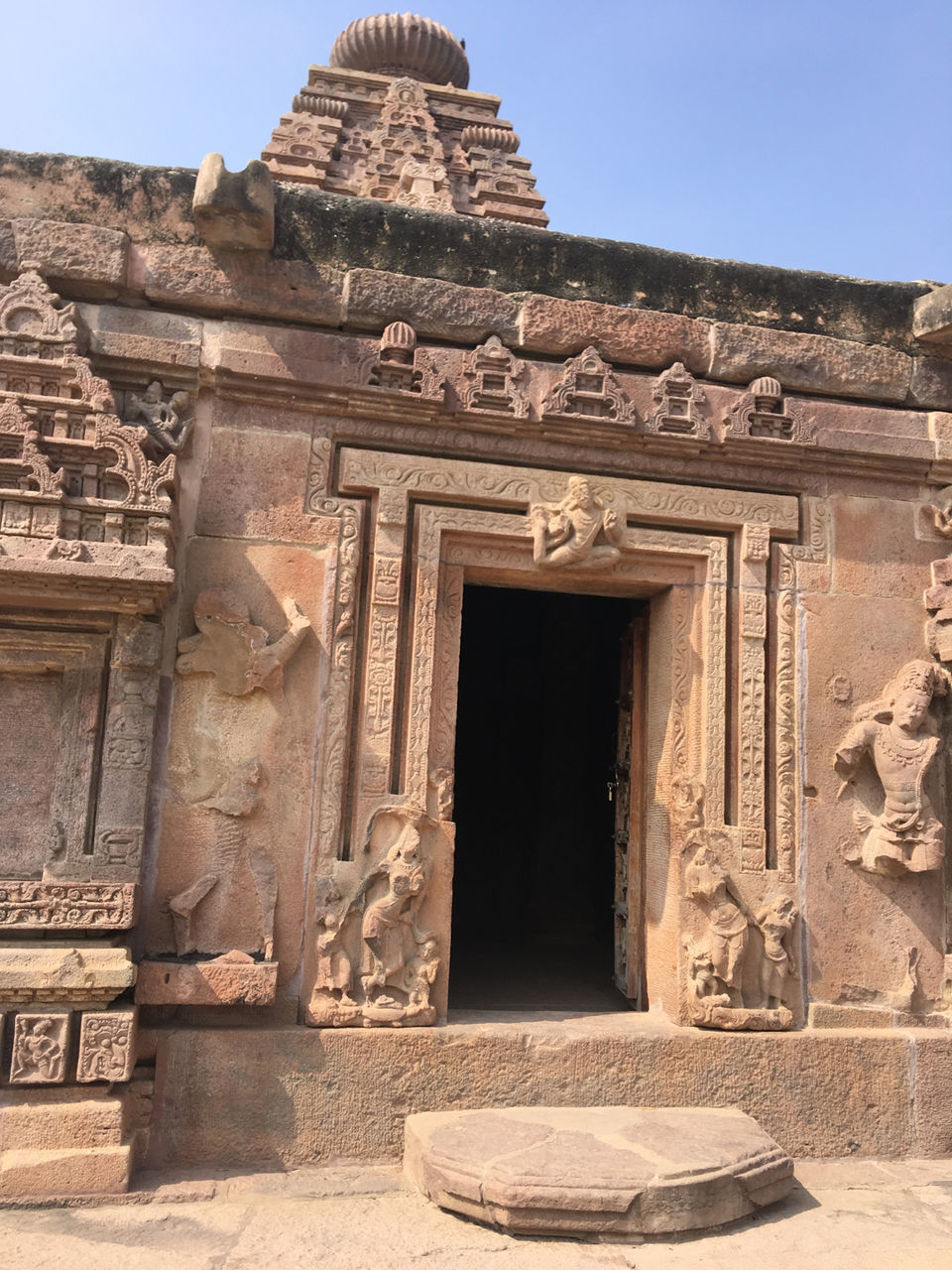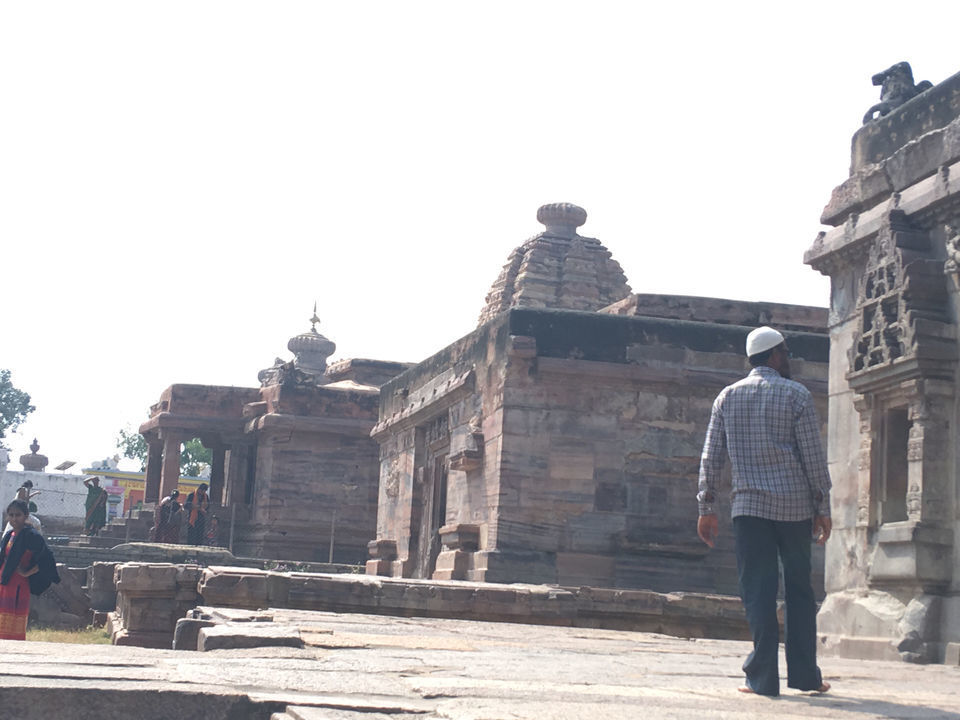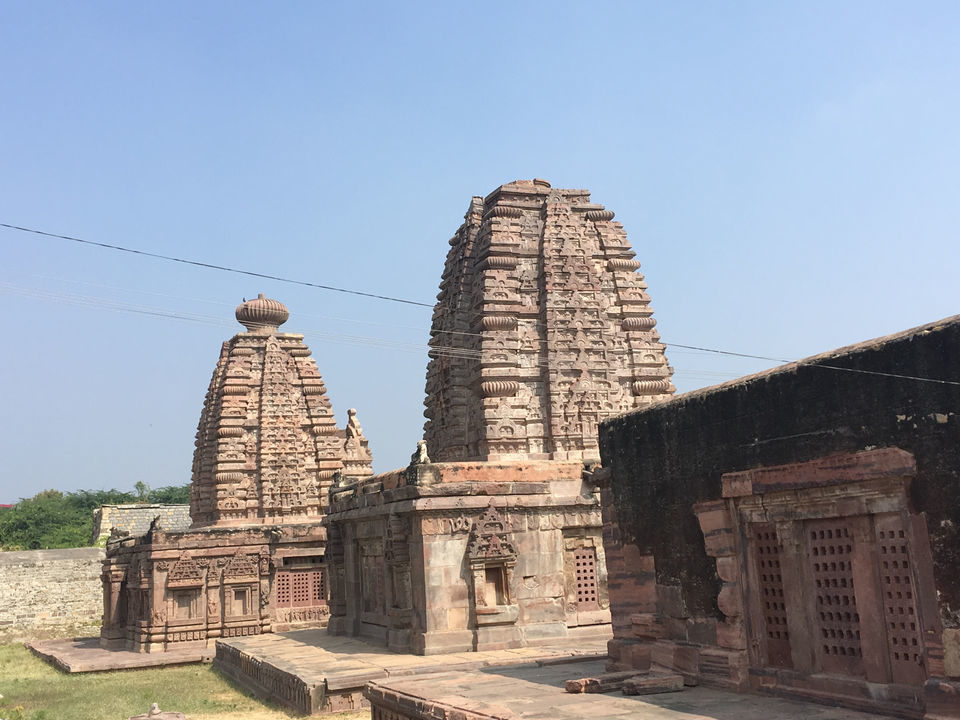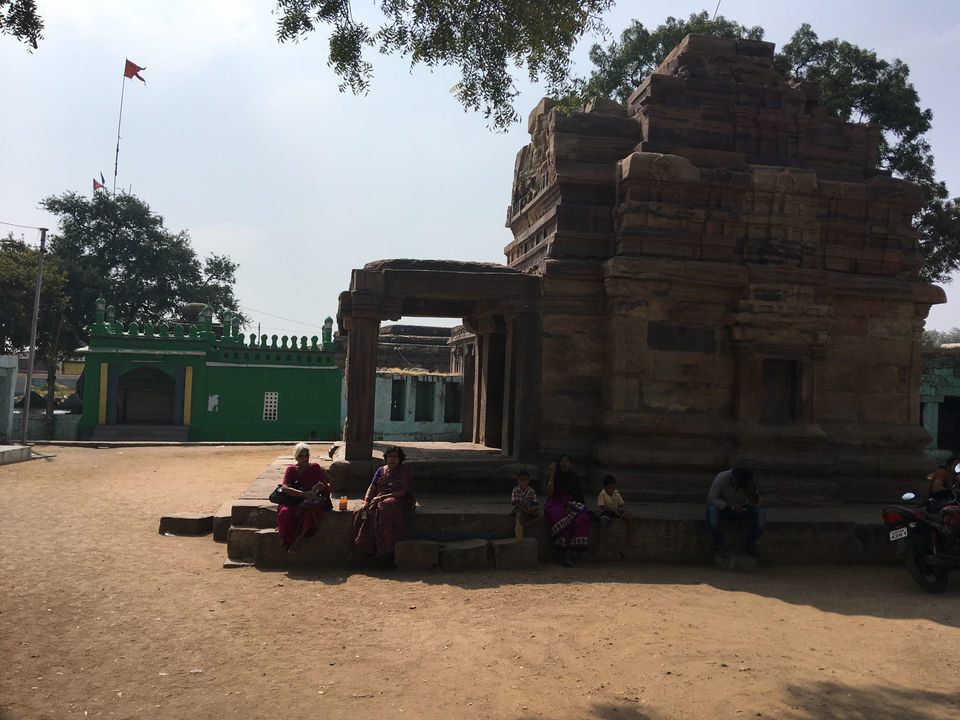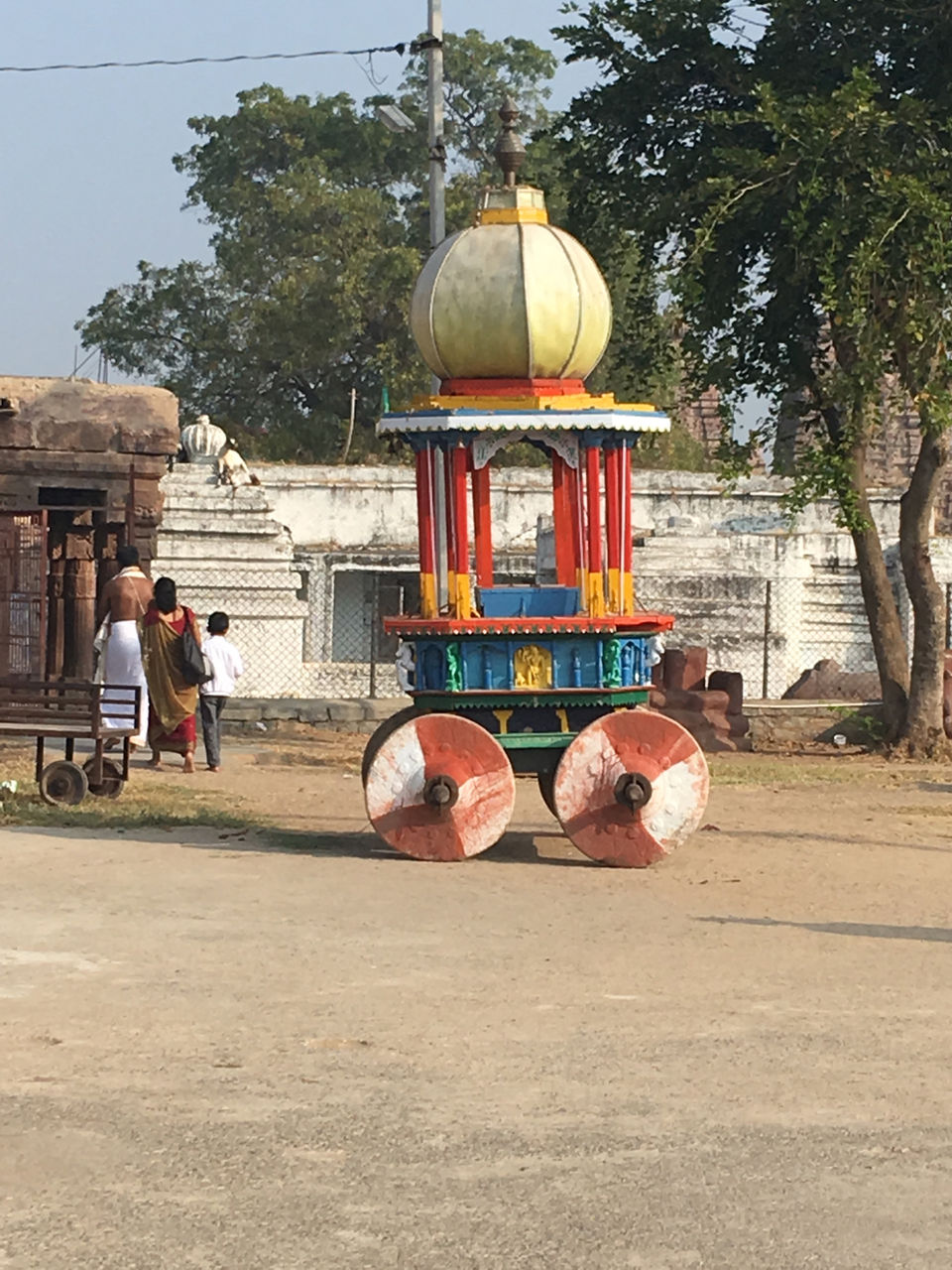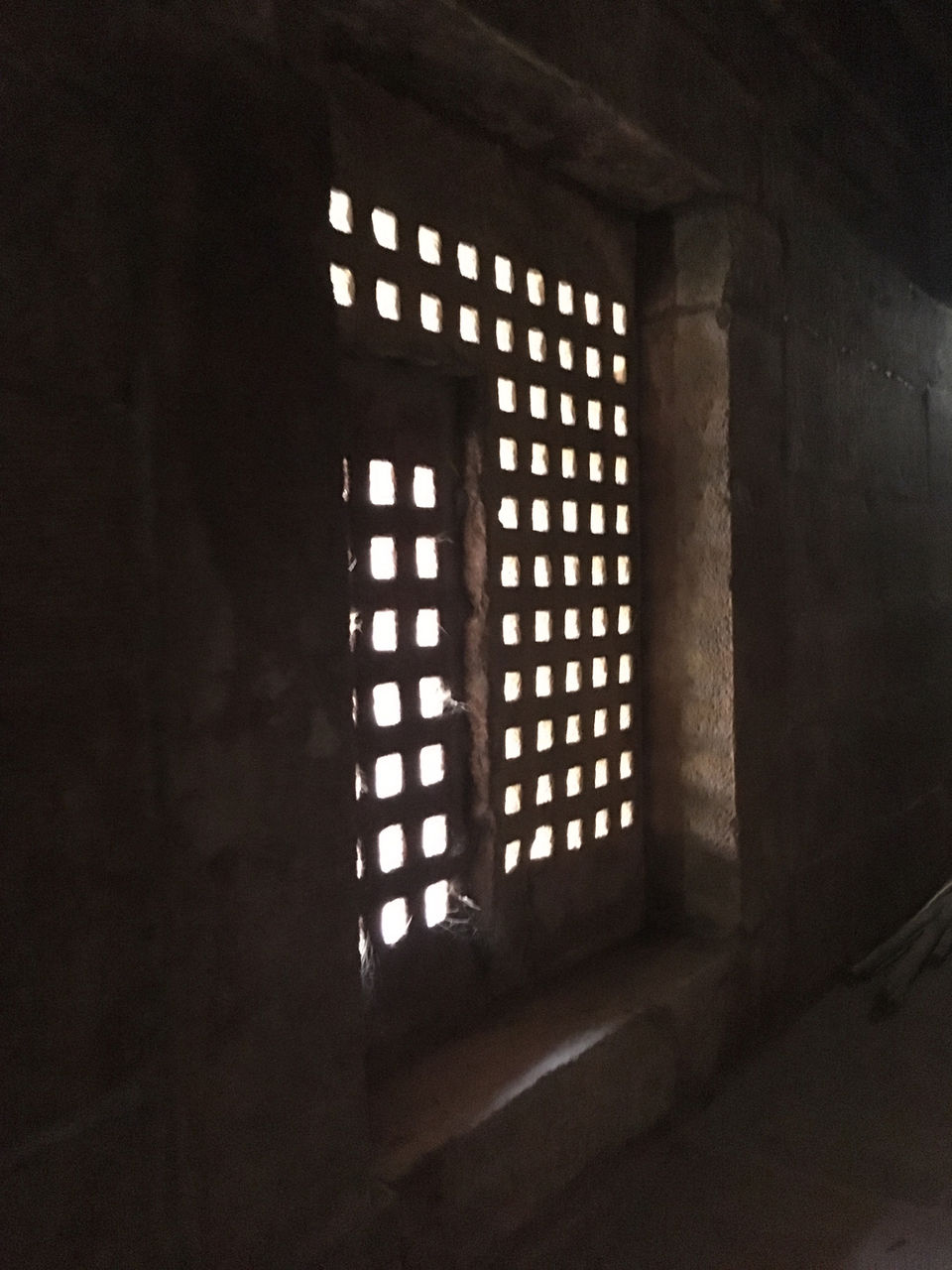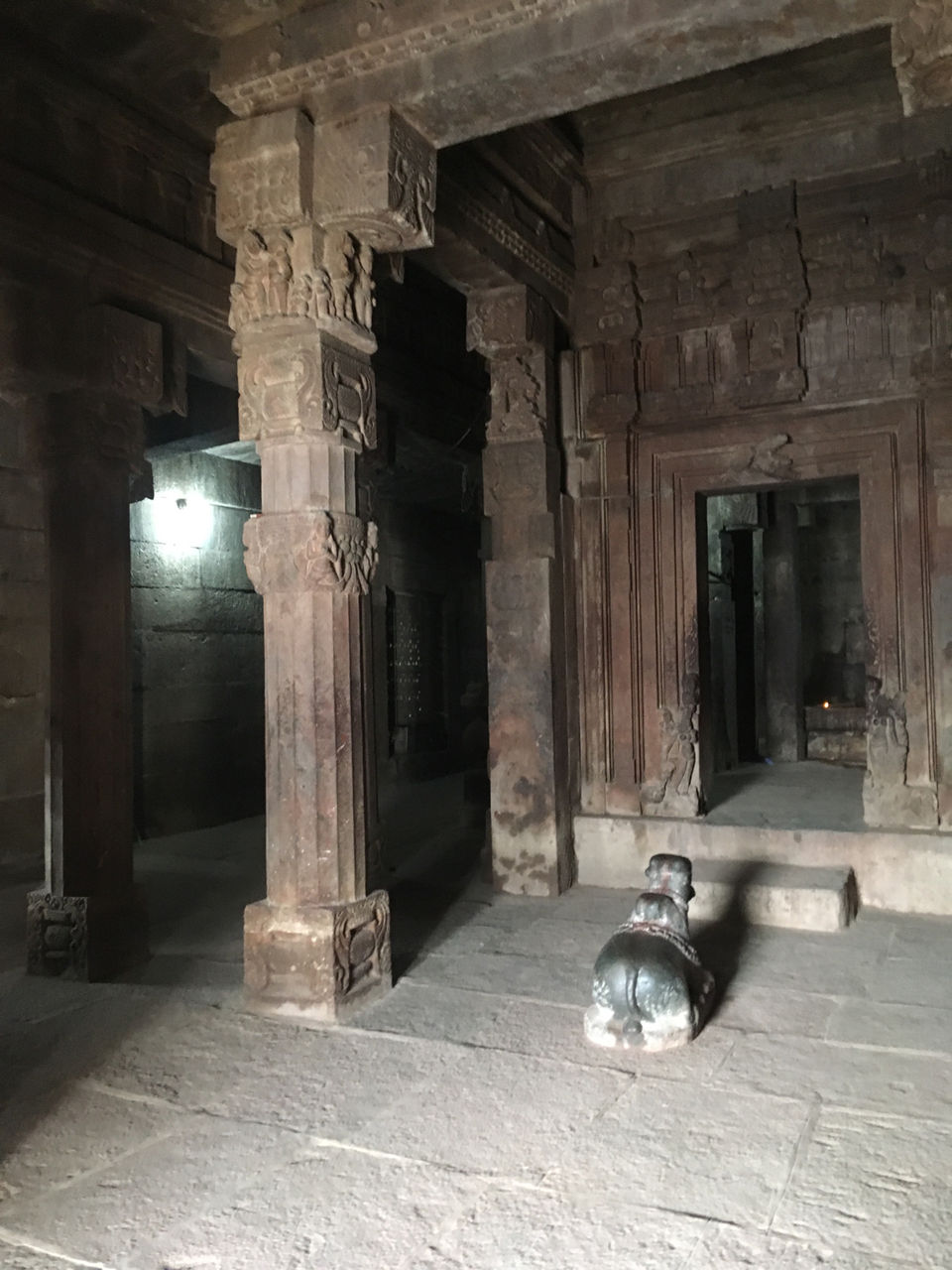 Mahanandi :
Our next destination was Mahanandi !
We stopped at Kurnool for lunch, on the way to Mahanandi.
Mahanandi is almost to the very corner. It is located in Nandiyal.
Best attractions are the temple architecture, the carvings on the pillars and the roof of the temple, and the 3 pools at the temple- 2 at the entrance and one inside the temple. The pools outside are full with kids playing, swimming and enjoying themselves.
The pool inside the temple was closed at that time, but the water in the pool is so clear, that you can see every tiny thing on the ground under water.
The carvings on the temple pillars and on the roof are a must see. Do not miss them. One disadvantage is that Cameras or phones are not allowed inside this temple, where there are a lot of things to be clicked. Nandi inside the main temple looks so realistic. Hats off to the architect !
There are a few shops and food stalls outside the temple. Another attraction is the bigg Nandi at a small distance from the temple.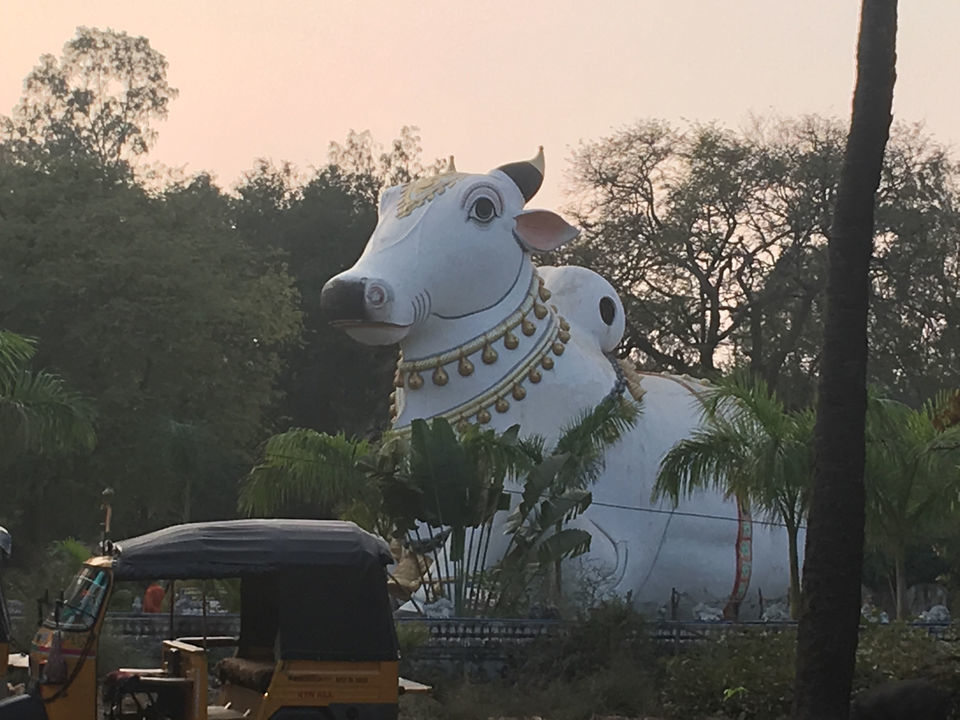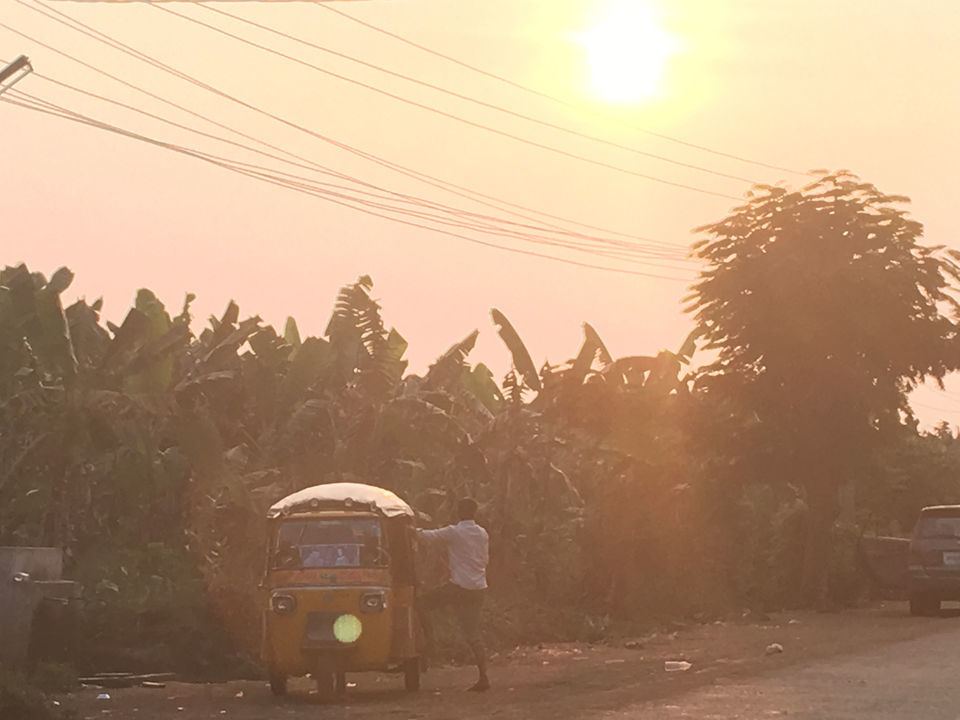 Ahobilam :
We started to Ahobilam by 5:30 PM at Nandiyal. It got late by the time we reached and most of the hotels and rooms were out of vacancy. We almost decided to pass the time till morning in the car itself, until a family came to our rescue and cancelled their booking due to some emergency. Try to pre-book, if you are planning a stay at Ahobilam. Food options are fine.
Day 2 : 25/12/2017: Ahobilam – Belum Caves – Yaganti – Mantralaya
Early morning on Day 2 at around 5:00 AM, we started to Upper Ahobilam. We can reach there by vehicle. The place looked beautiful in its early hours, full of mist and fog. There are 9 temples in total, a few of them which are near to Upper Ahobilam can be trekked from there, passing the waterfalls and beautiful sceneries. We wanted to trek, but as this was supposed to be the last day of our trip and there are other places yet to see, we compromised on this and got back to Lower Ahobilam. But, I suggest please plan some time for this trek. It takes 6 hours if you are planning to trek to all 9 temples, but you can go till Upper Ahobilam on any vehicle and then trek to other temples from there, this should take around 2 hours.
For food, you can try Haritha hotel, which is good and provides unlimited breakfast for 75 INR per person.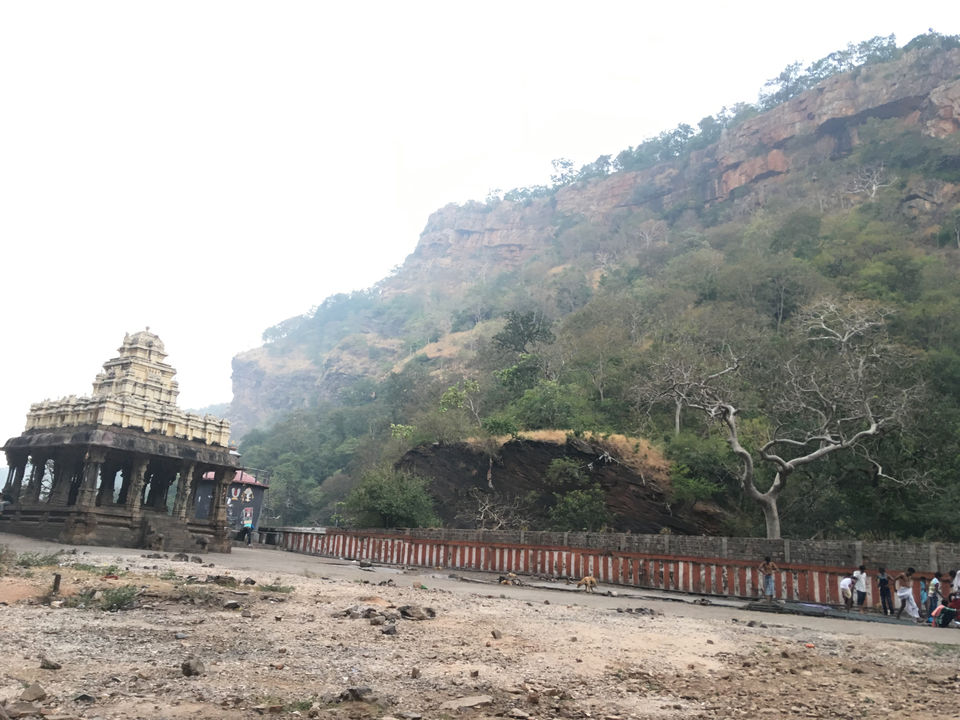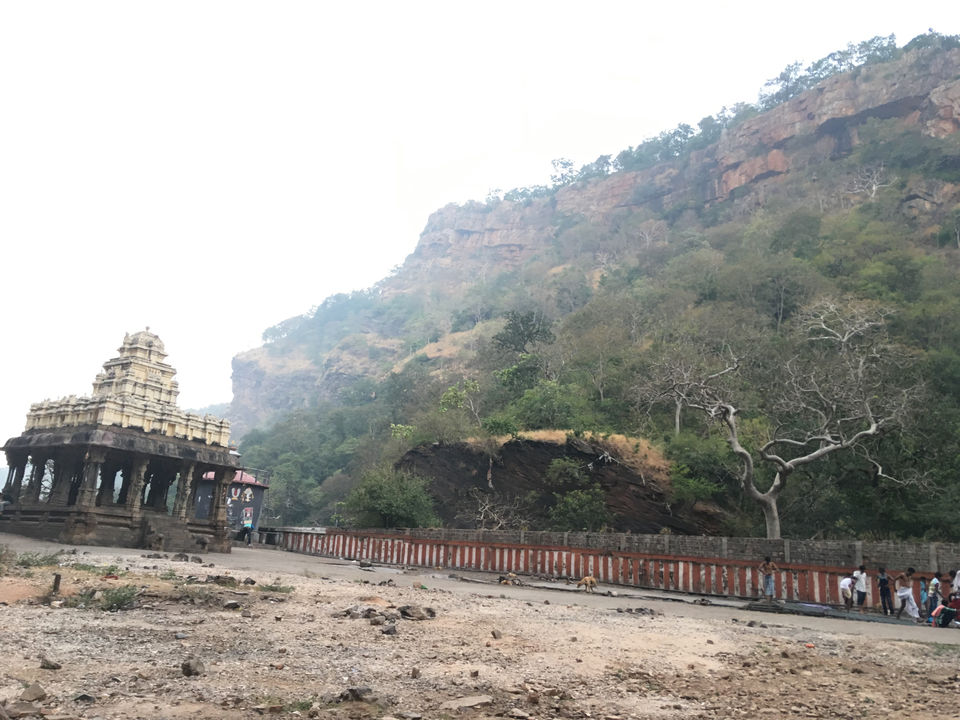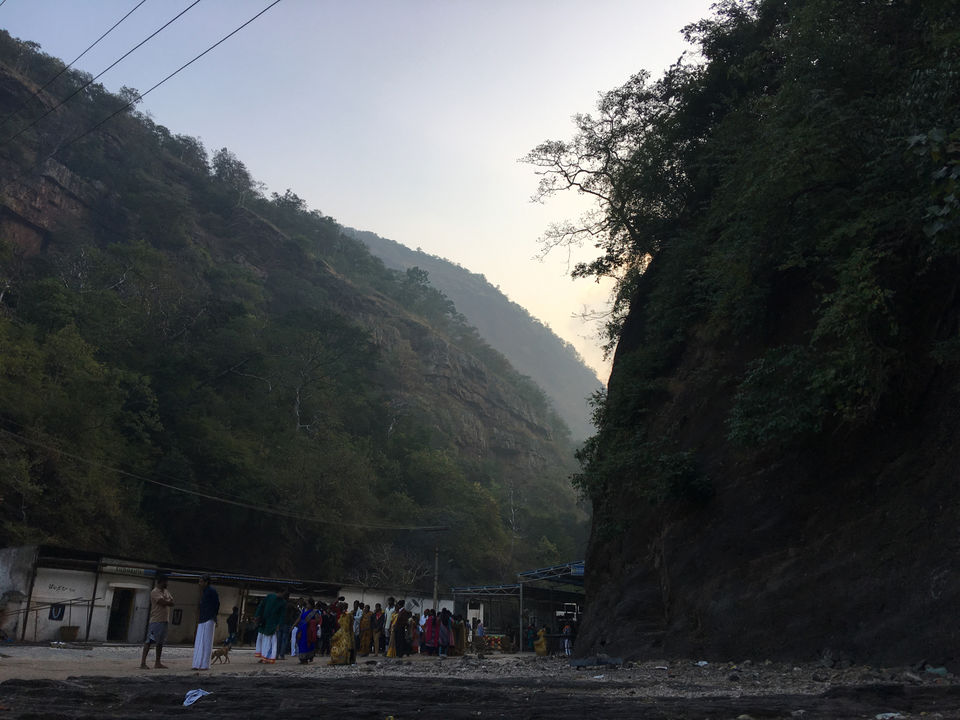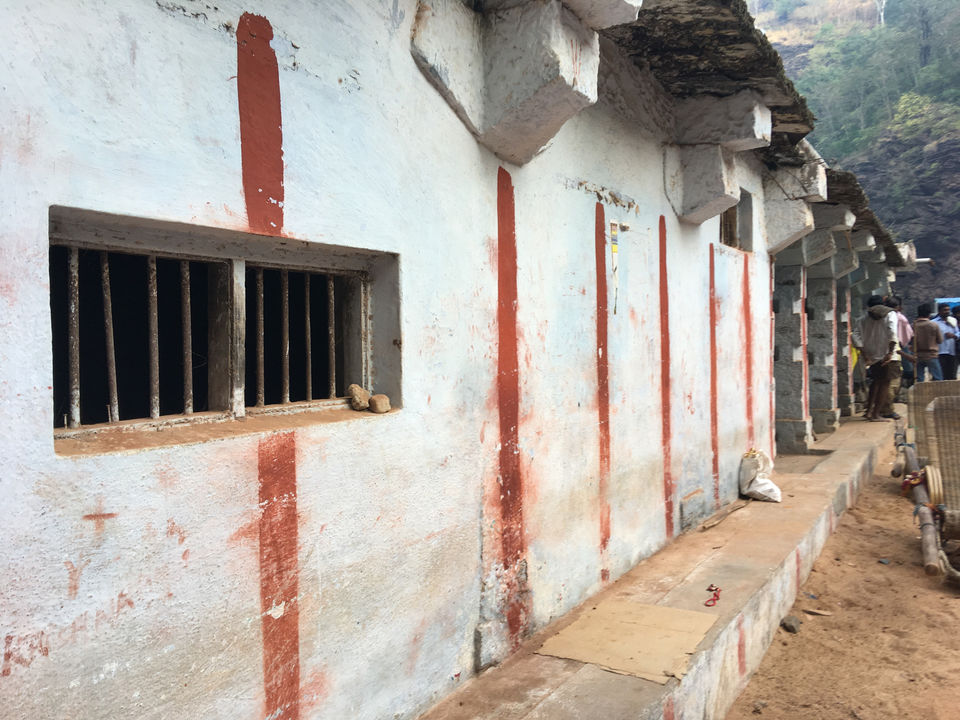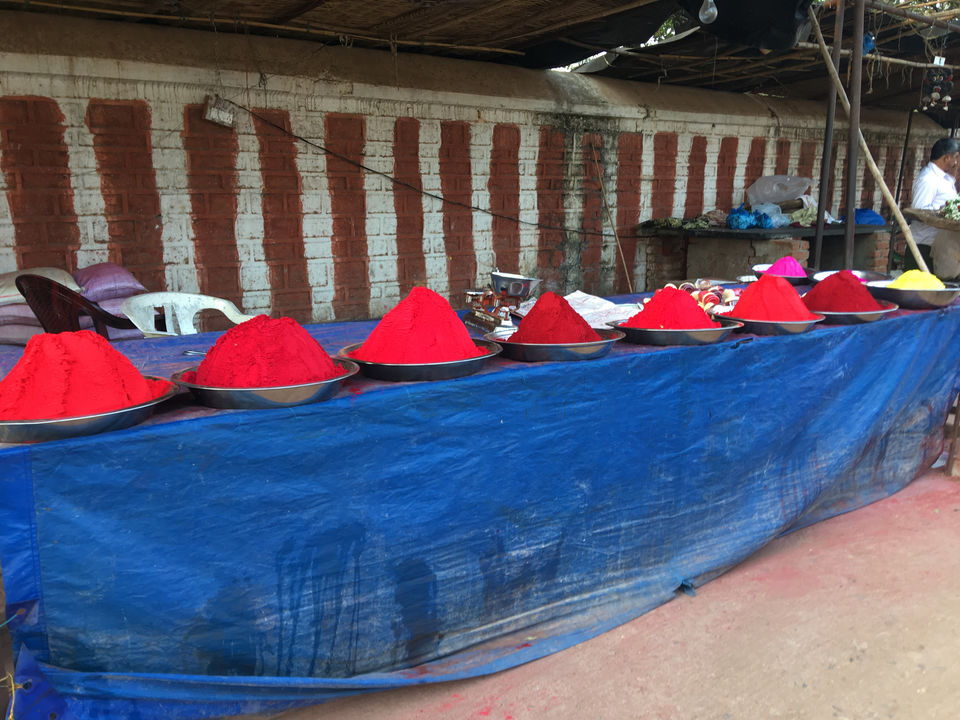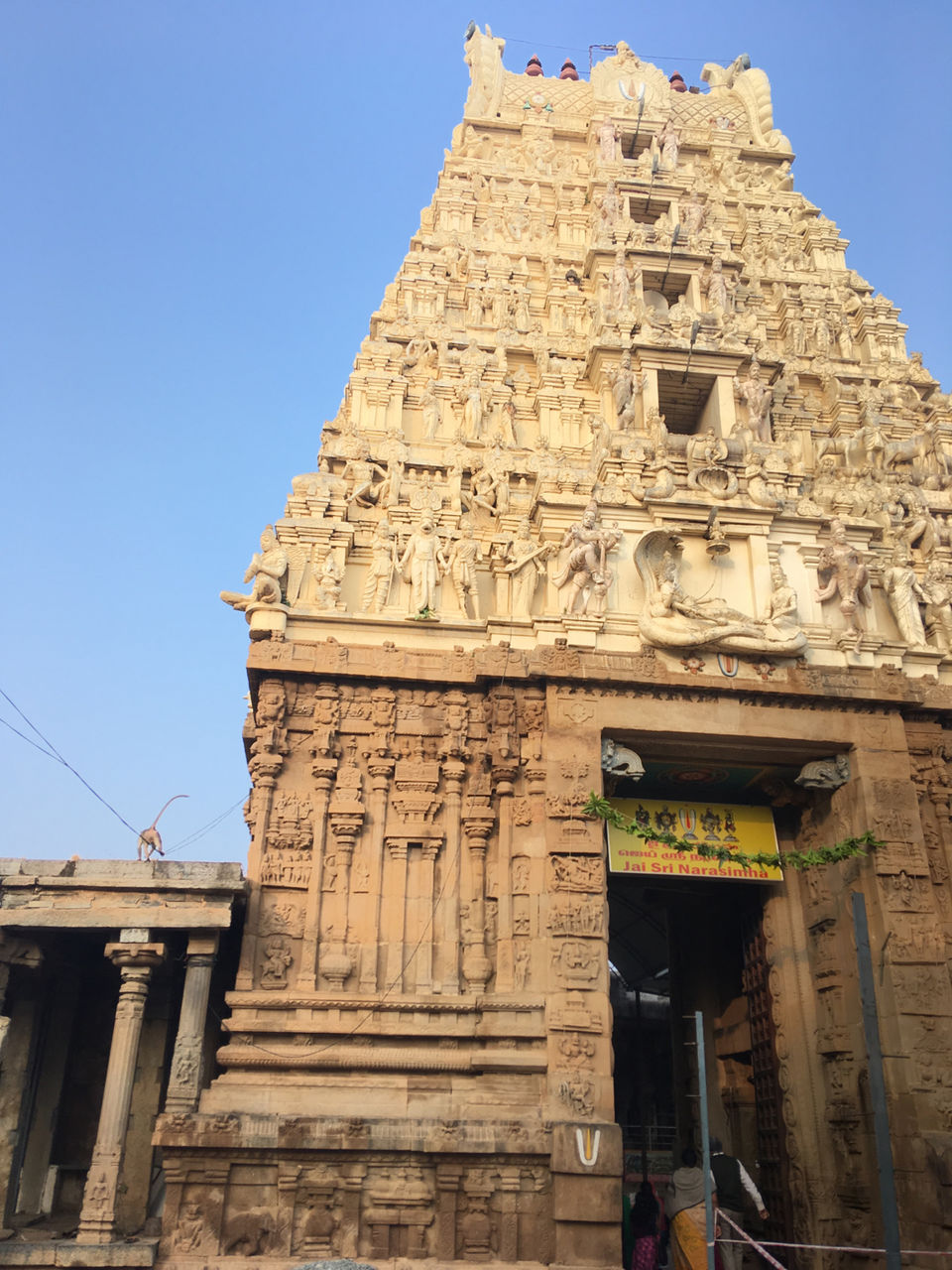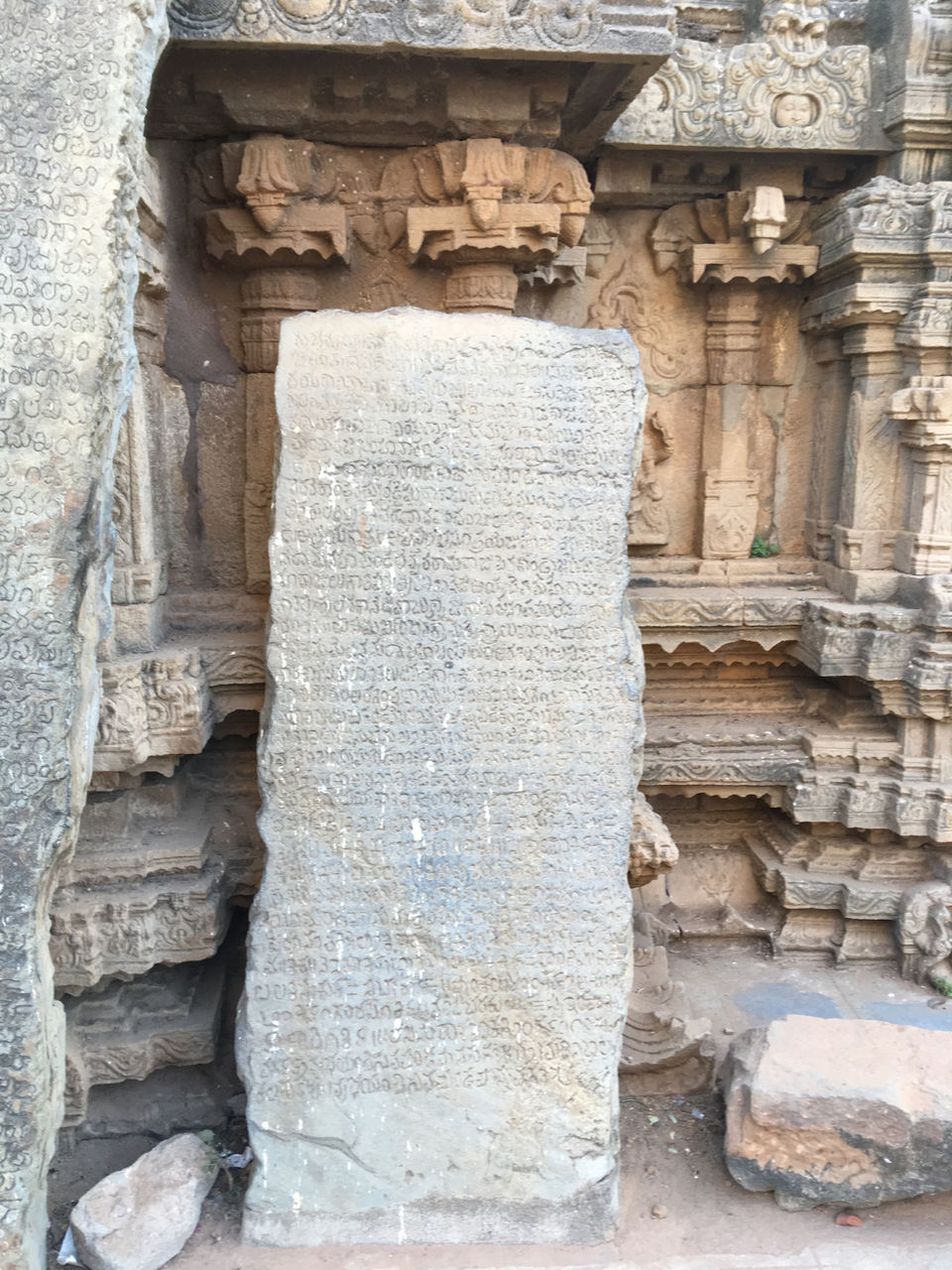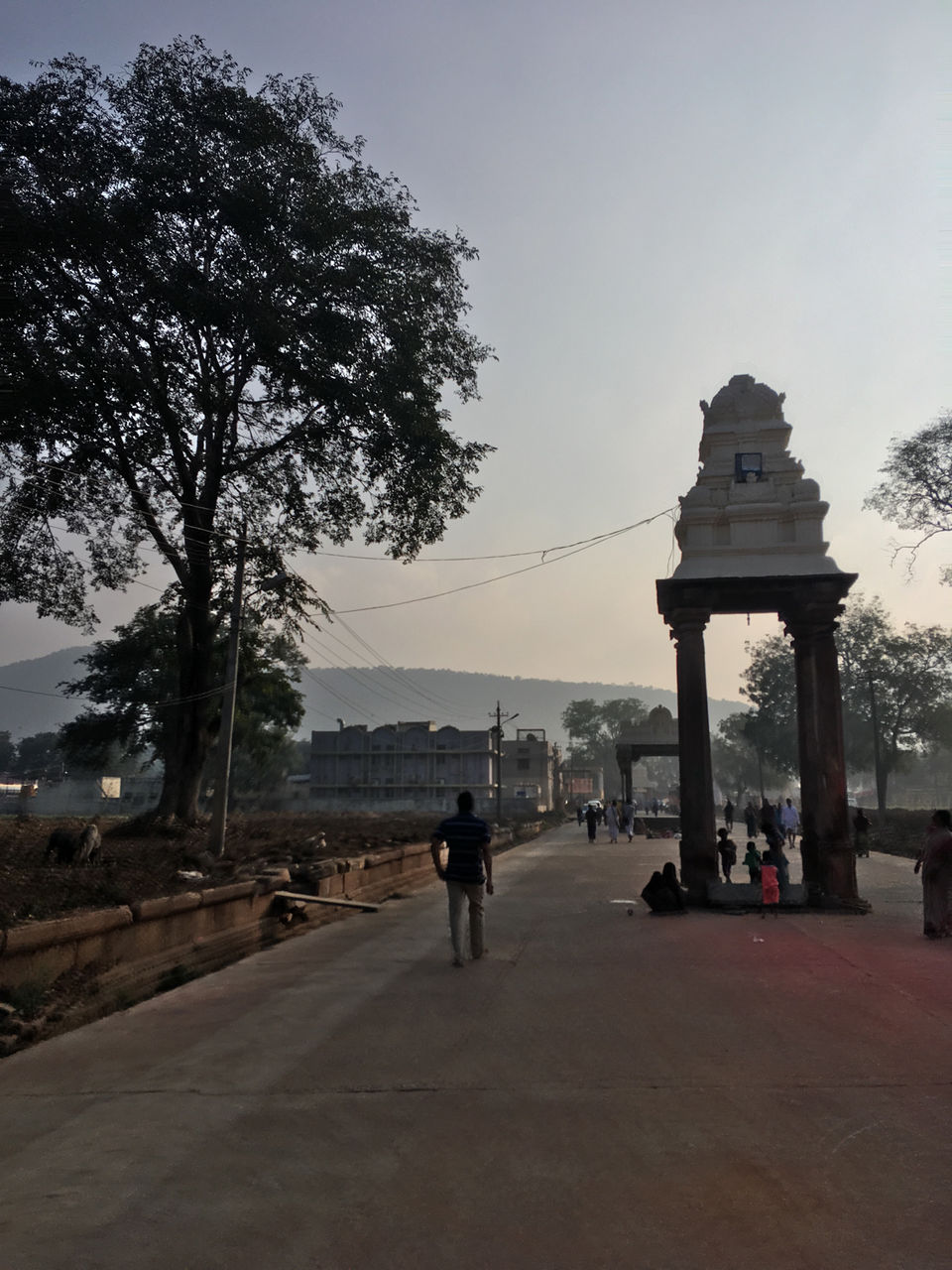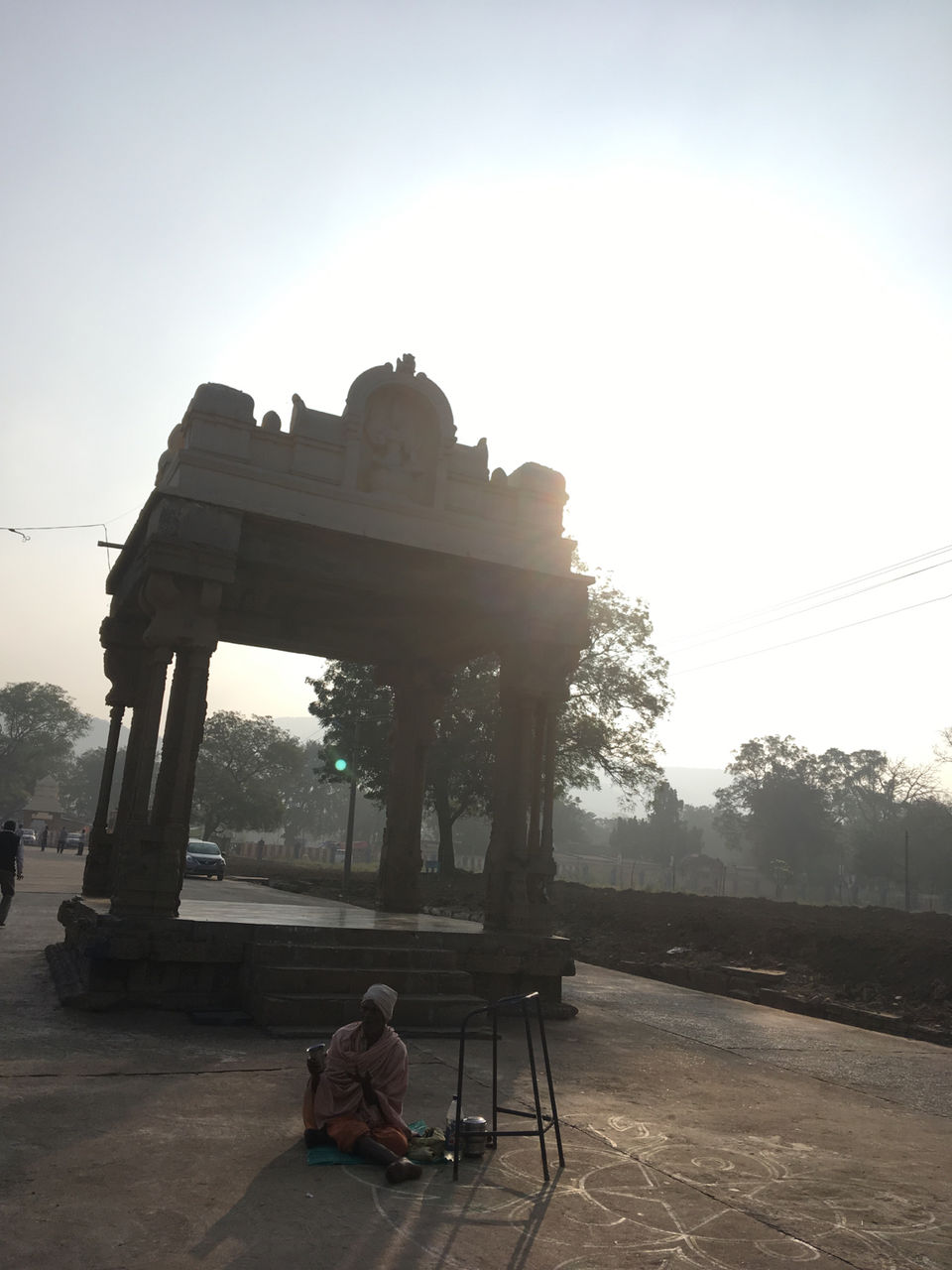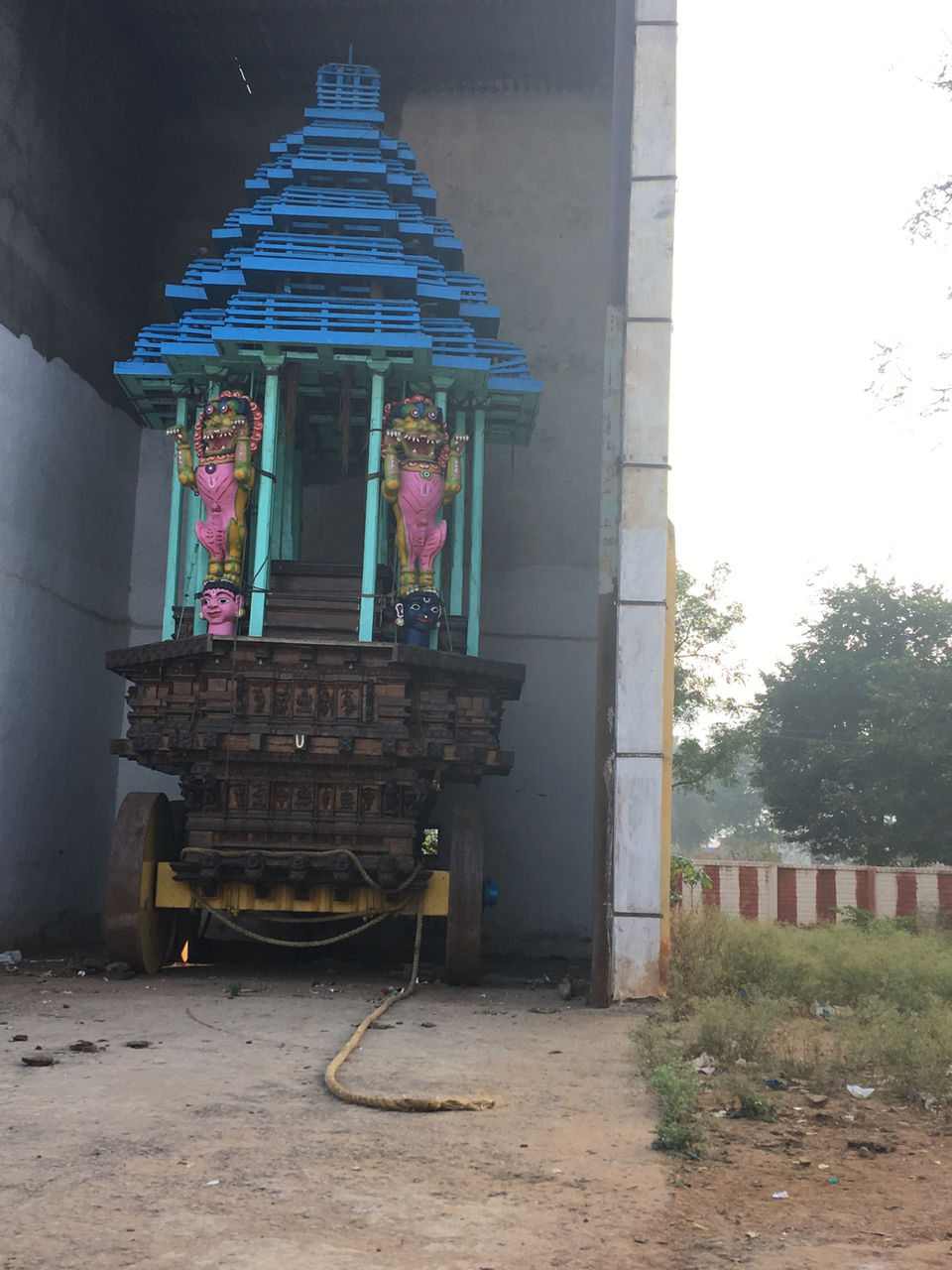 Owk Reservoir and Belum Caves :
We started after our breakfast from Ahobilam, to Belum Caves !
We missed the route in between, on our way to Belum Caves – one of the reason for our trip to get extended another day, though the other reason was me – spending a lot of time on pictures and monkeys !
On the way to Belum, we stopped at Owk reservoir. The location is so good with the river, mountains and sunflower beds around. It is good that we can stop at any place we want when we travel by road.
Checkout the images.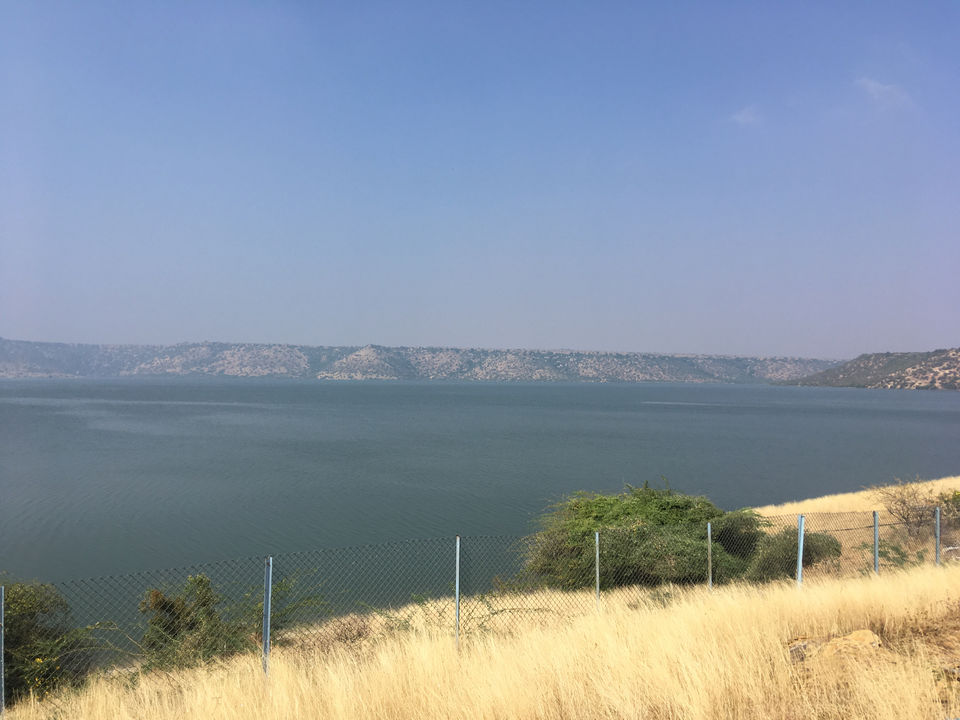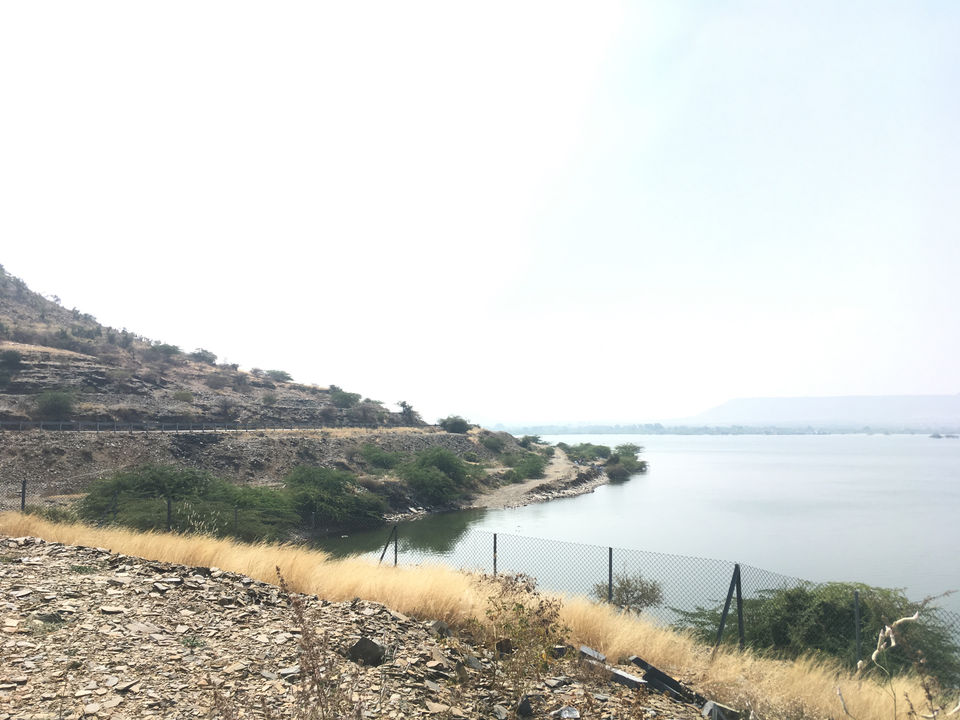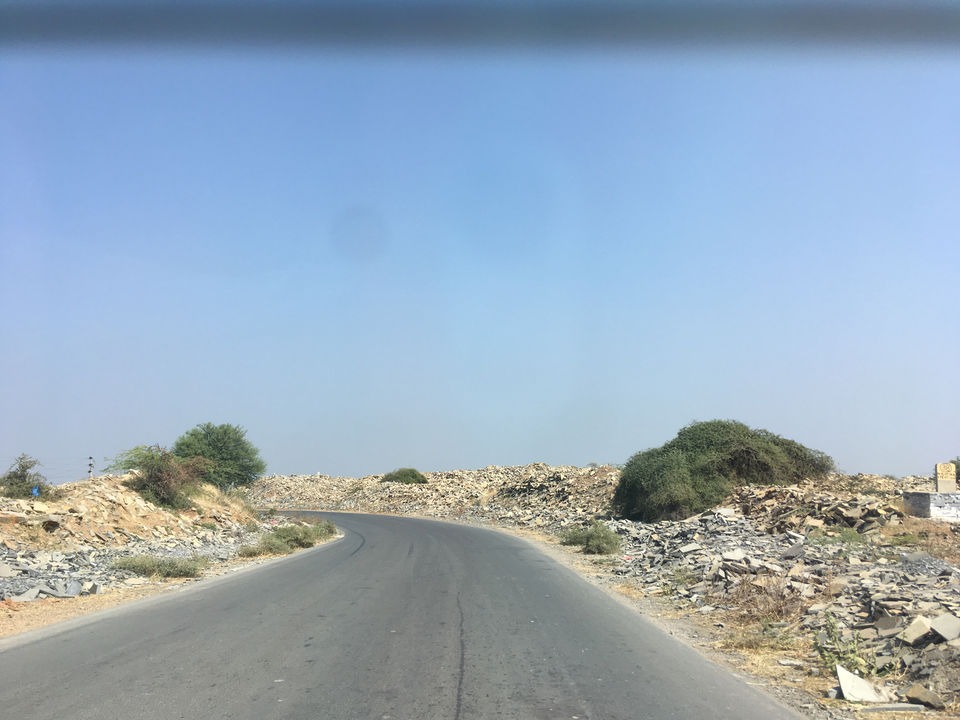 Belum caves are good for one time visit, I felt. There is enough lighting inside, though the oxygen levels are little low if you go too further. It is a good place for photographers ! I personally liked the huge Buddha statue near the entrance.
We thought of skipping Yaganti and heading to Mantralaya, but someone at Belum caves suggested not to miss Yaganti. Thanks to him ! Yaganti is one of the best places we visited.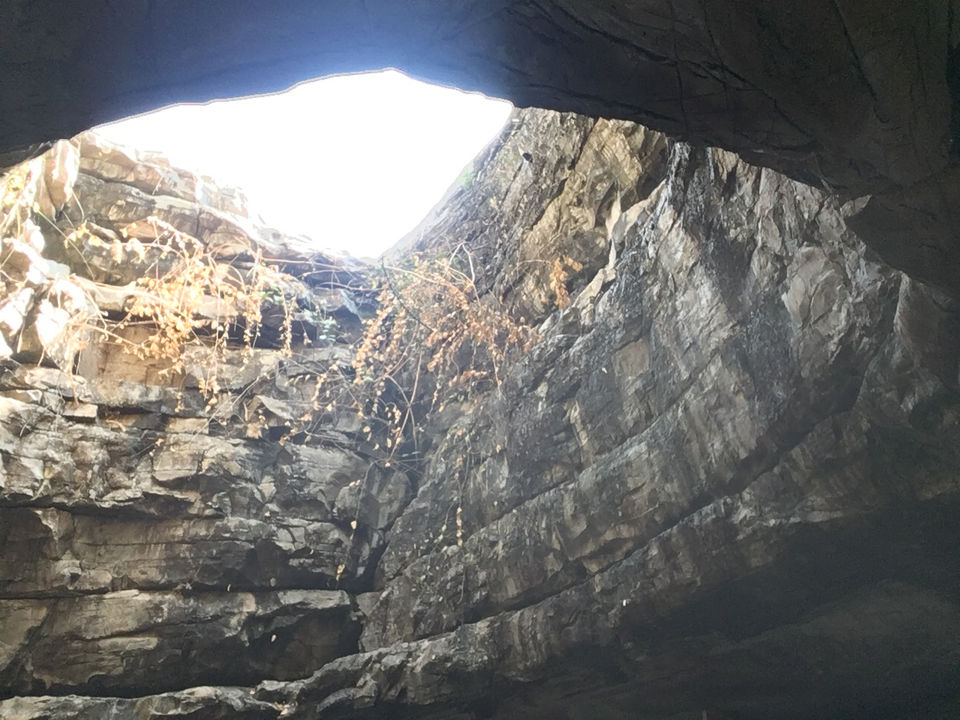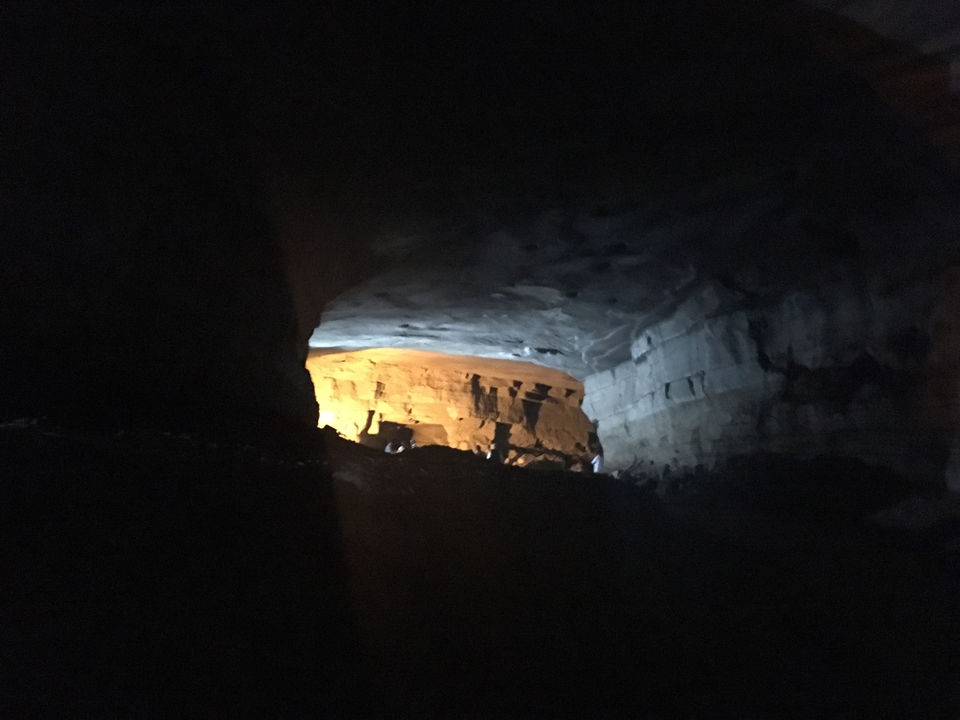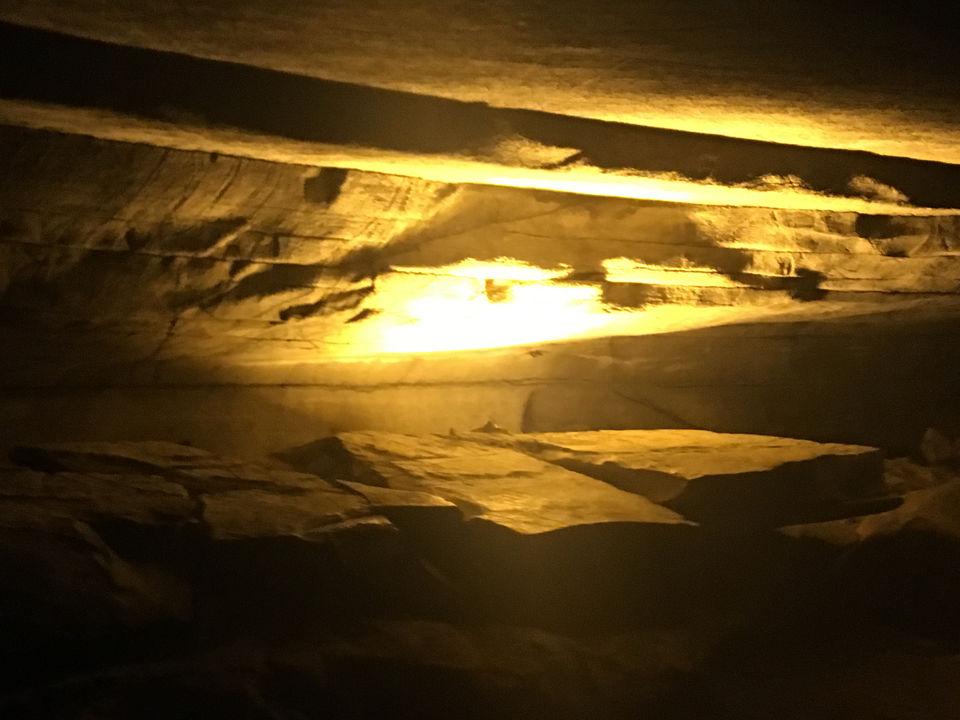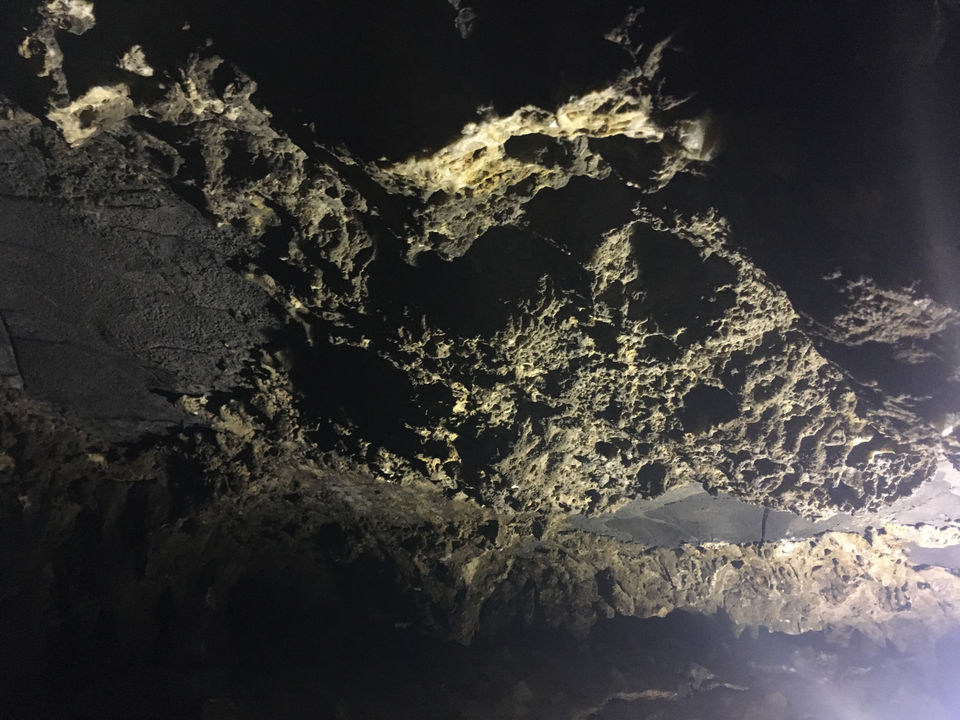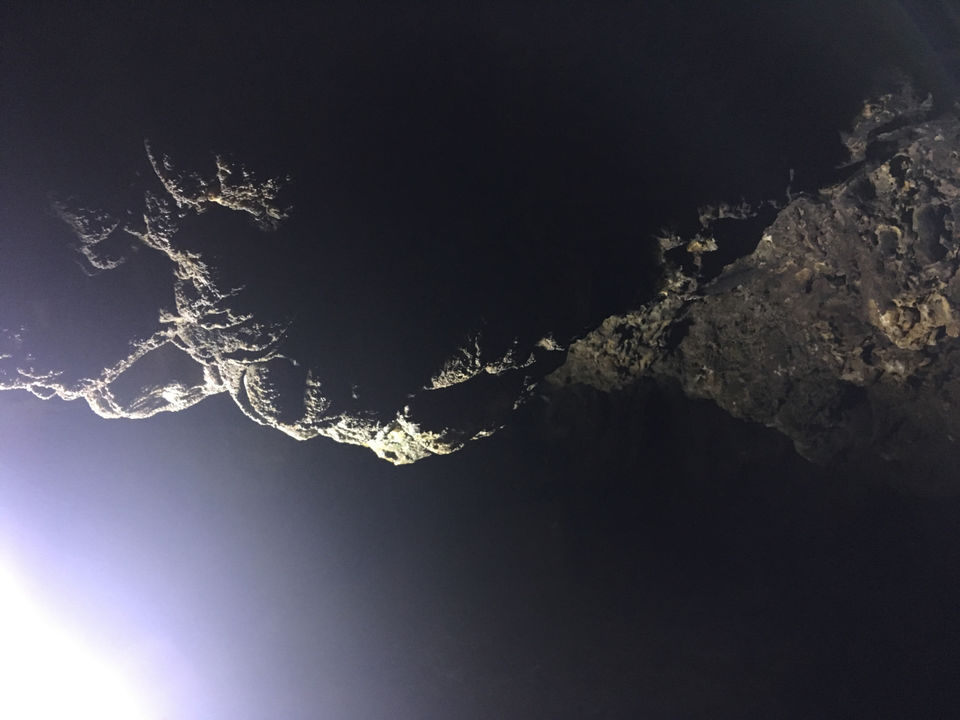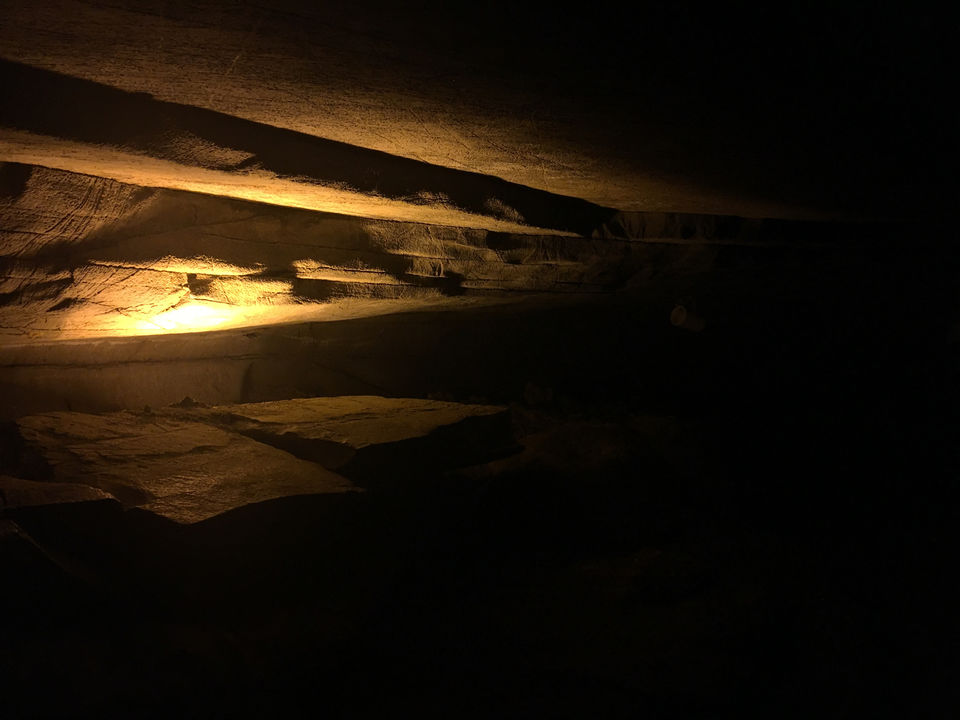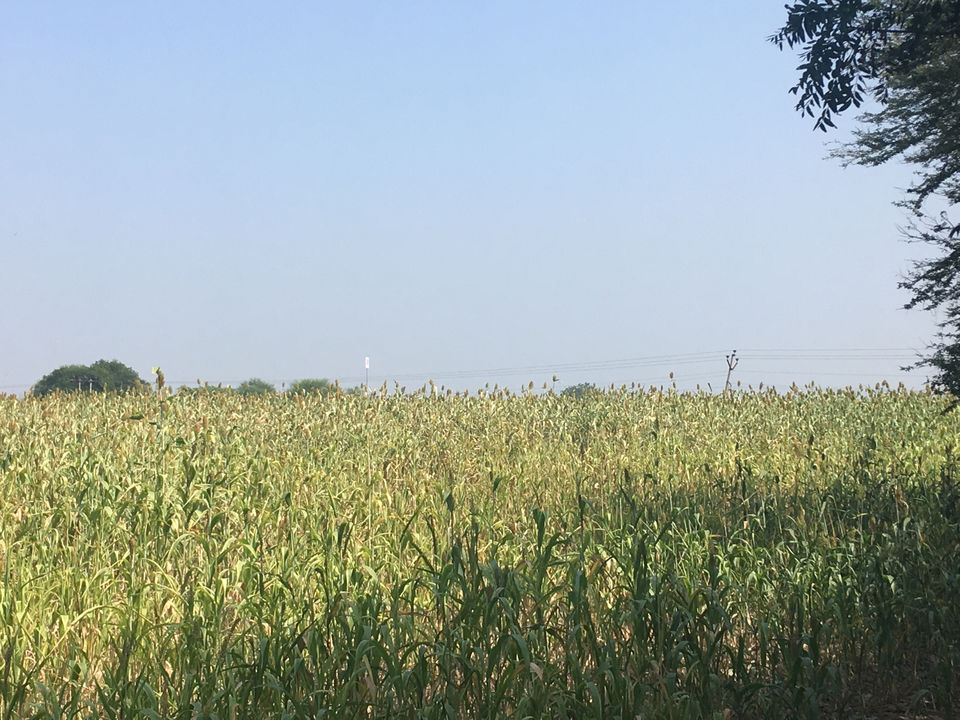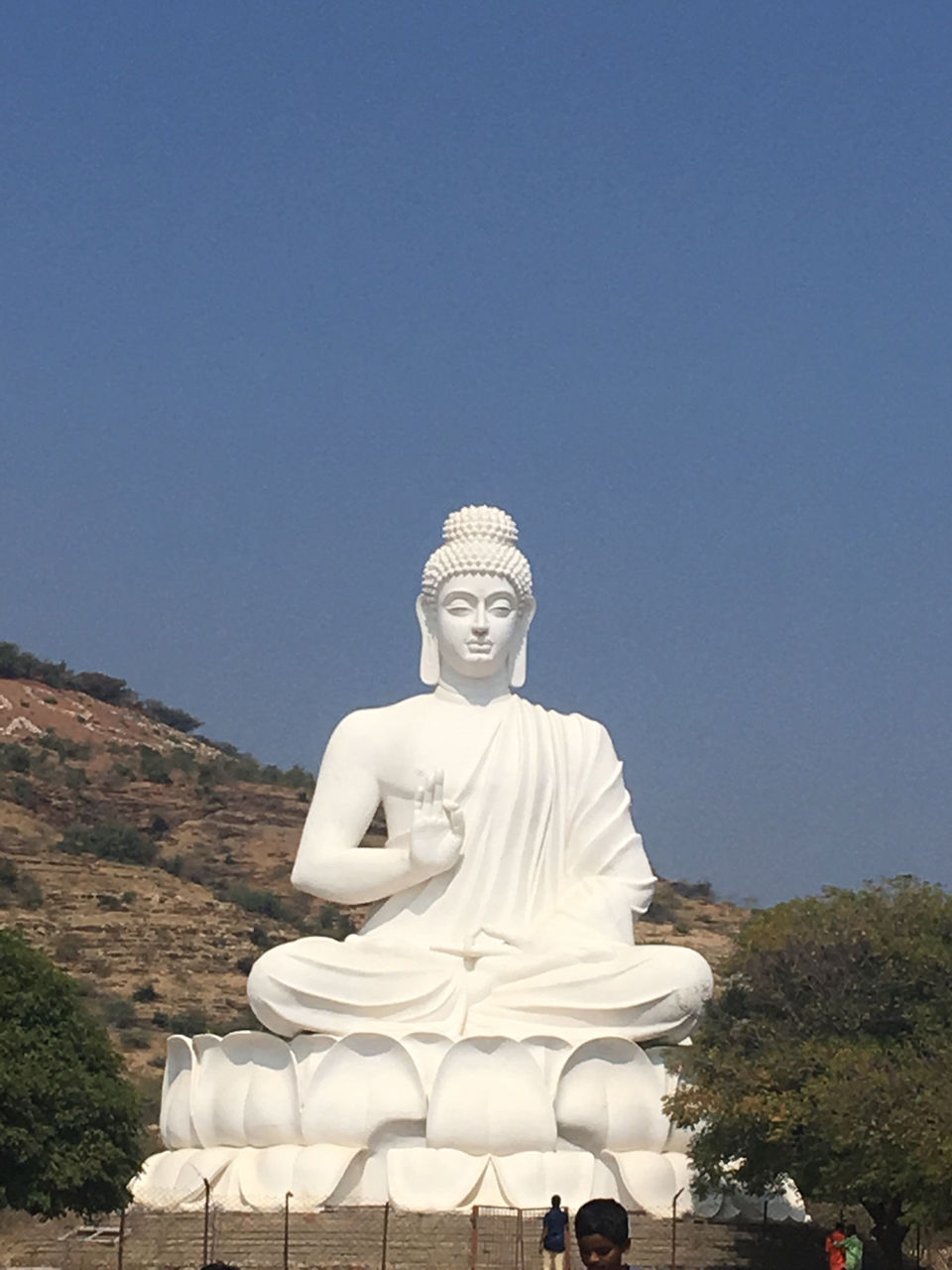 Yaganti :
From Belum, we reached Yaganti by afternoon. We had our lunch at the Annadana Satram at Yaganti. Lunch there is free of cost and is fairly good. We can contribute for the lunch if we wish !
The place is famous for the Nandi statue, that grows 1 inch every 20 years ! The statue really looks like it has grown in years due to its increased occupancy of the area.
And, it is one place which has both Shiva and Venkateshwara temples.
There is also a cave where sage Veera Brahmam stayed for years and predicted the future.
If you are interested in mythology, then there is a lot to see and learn here.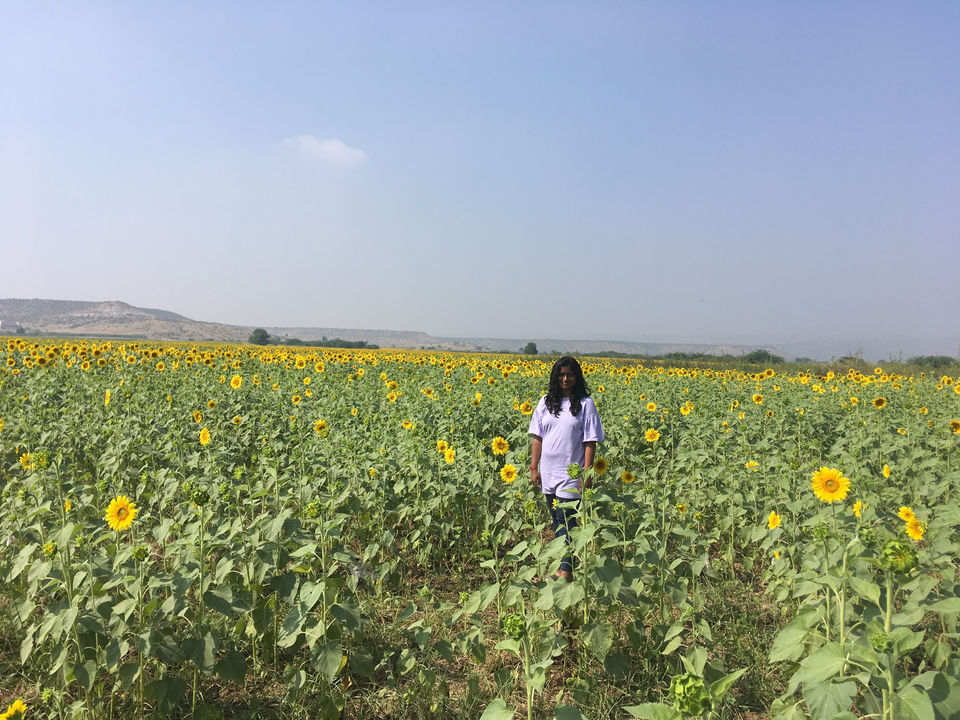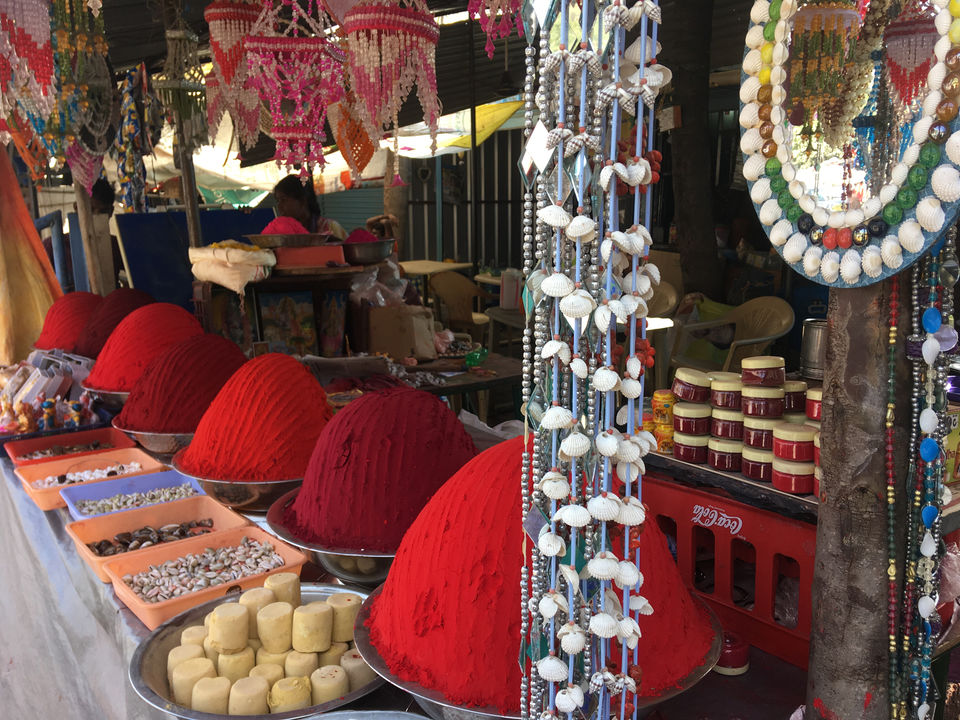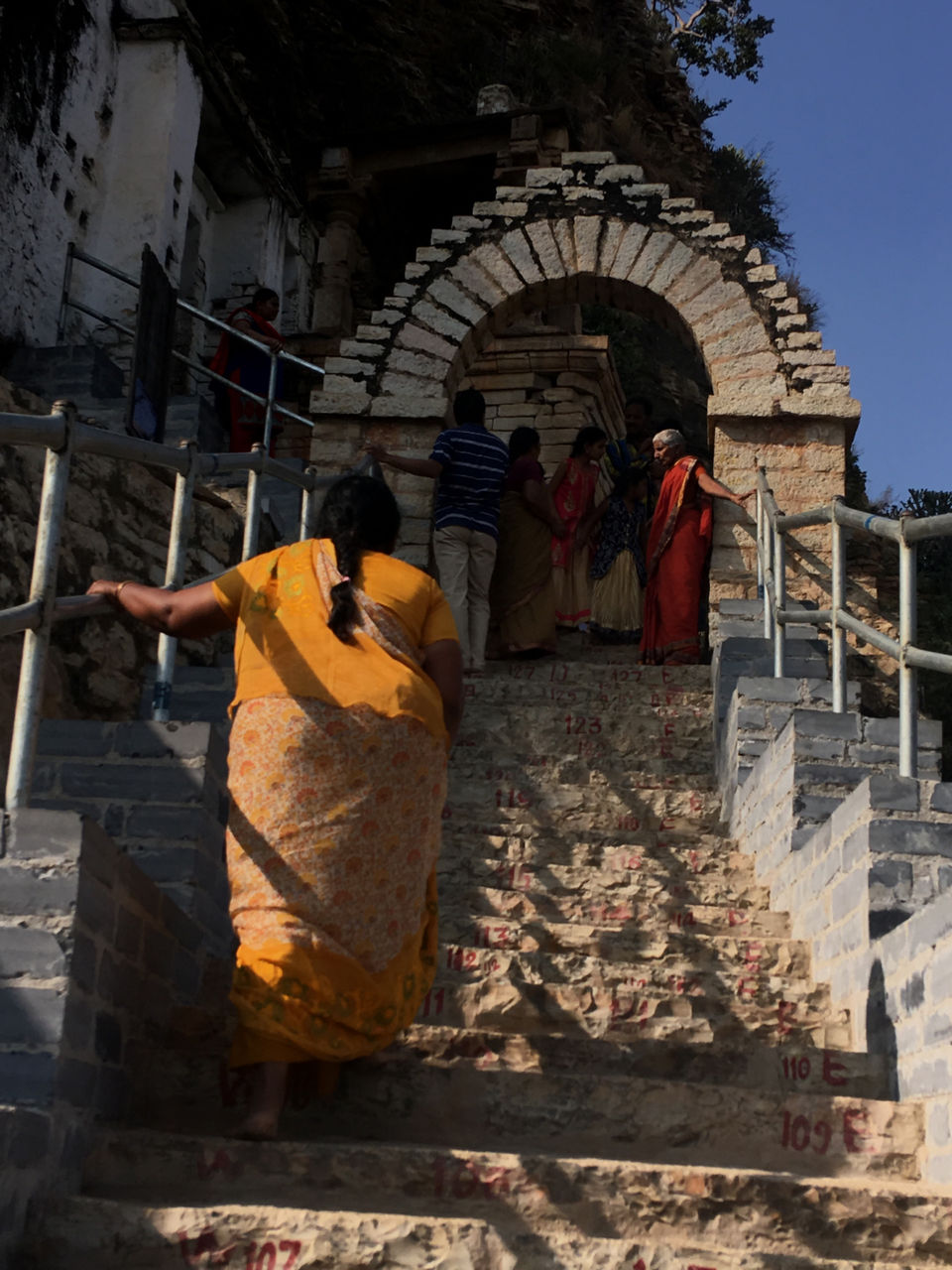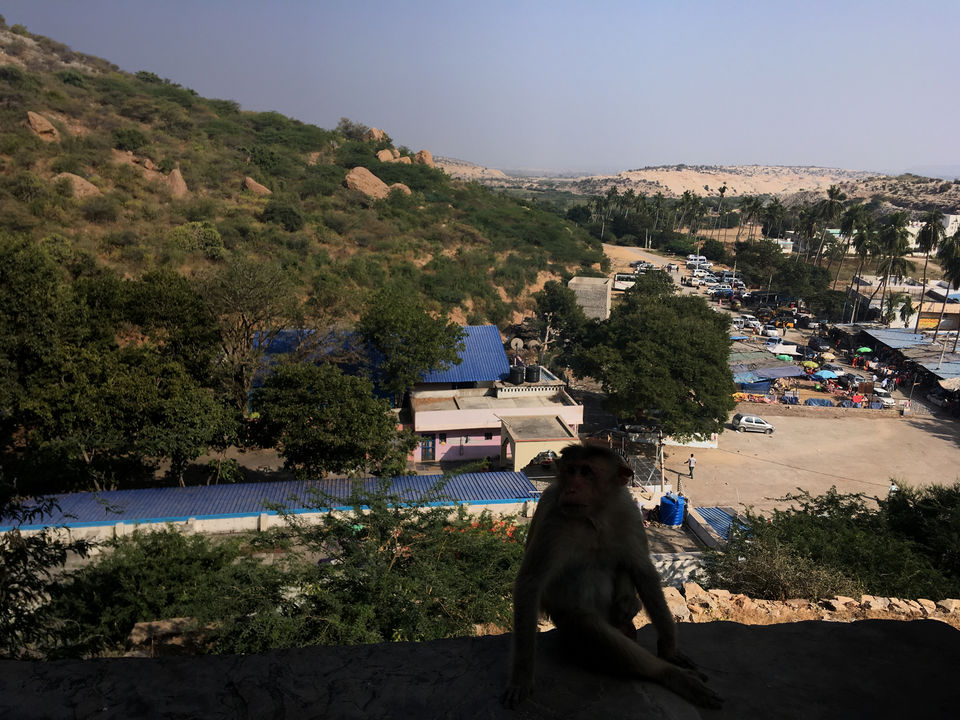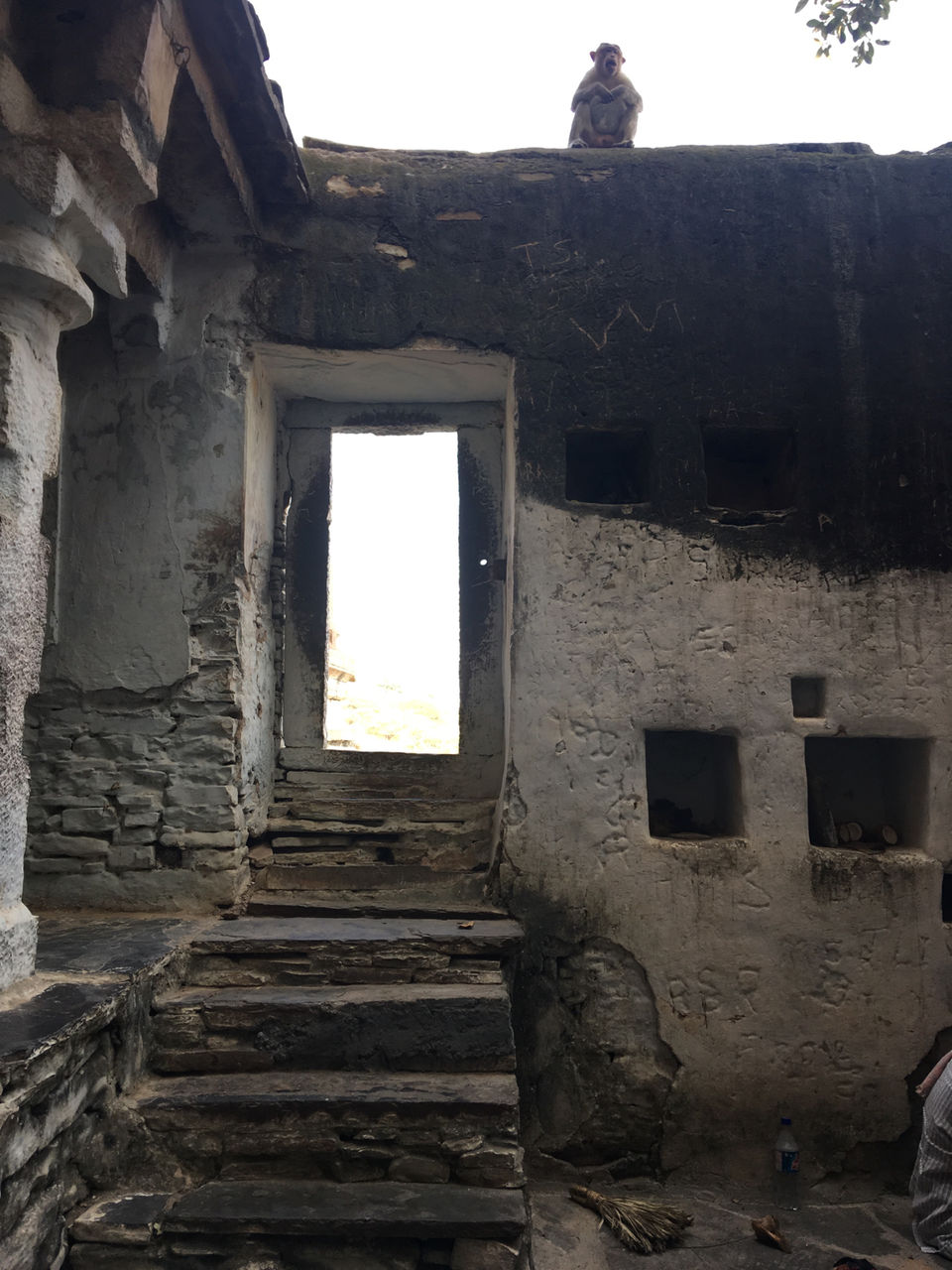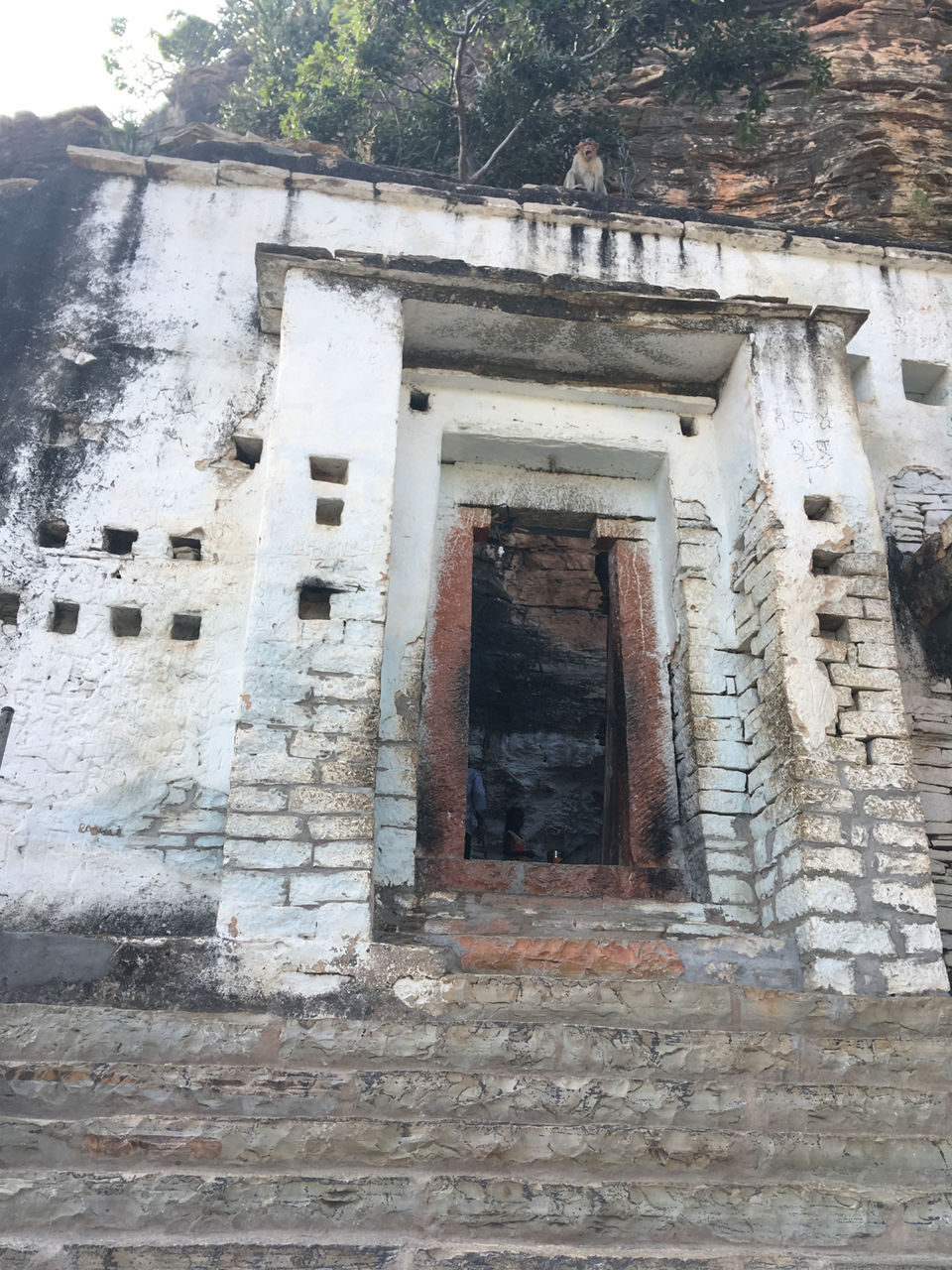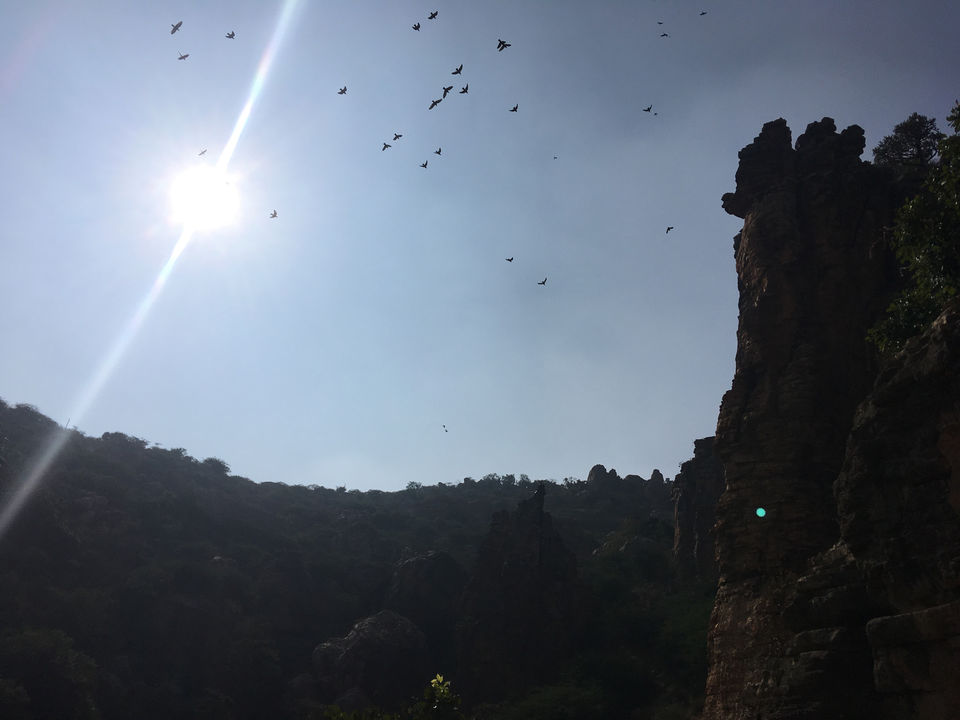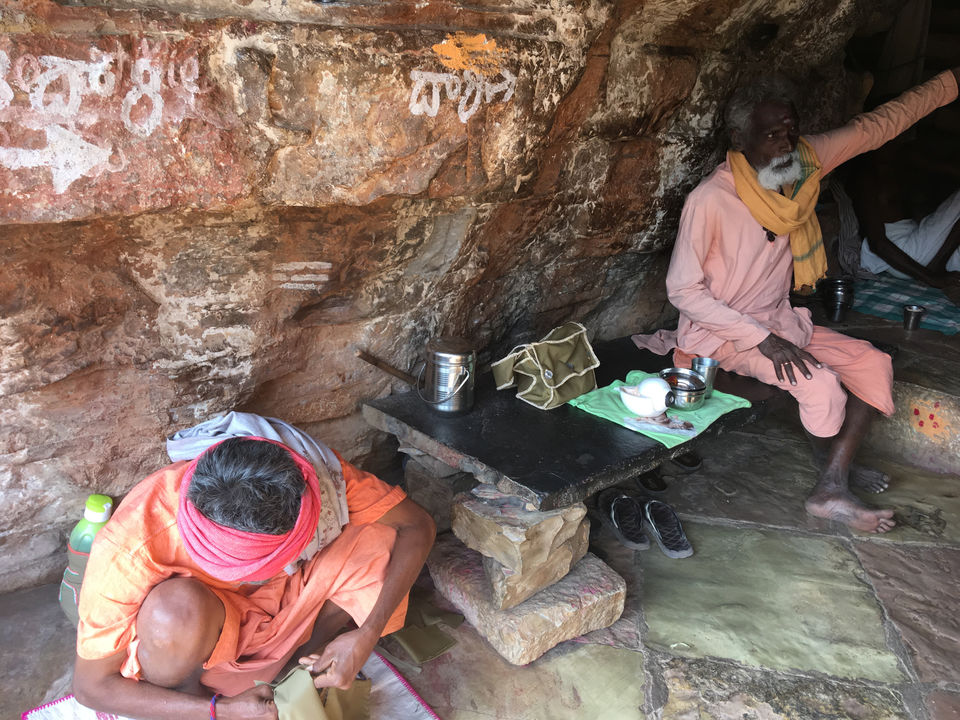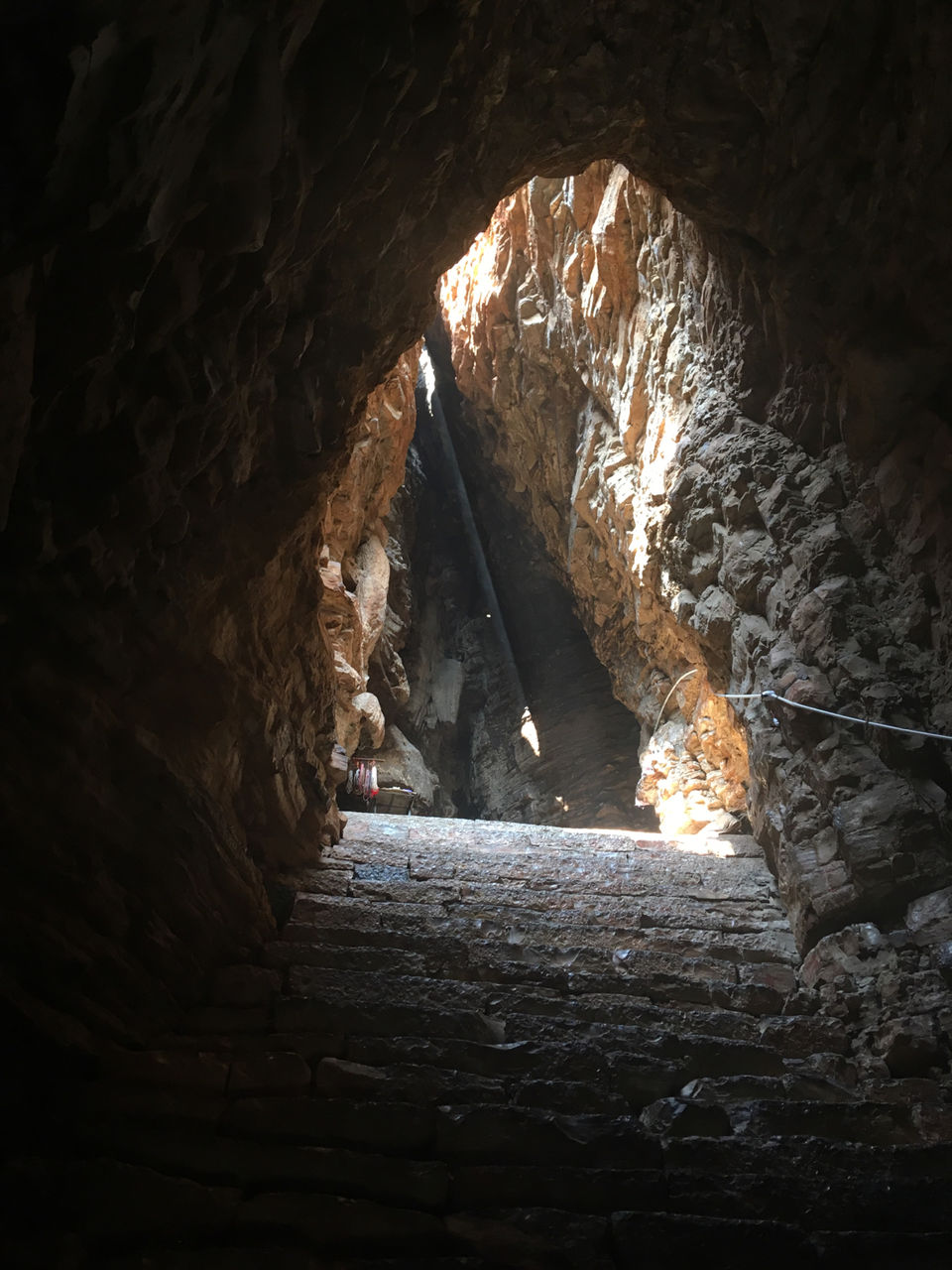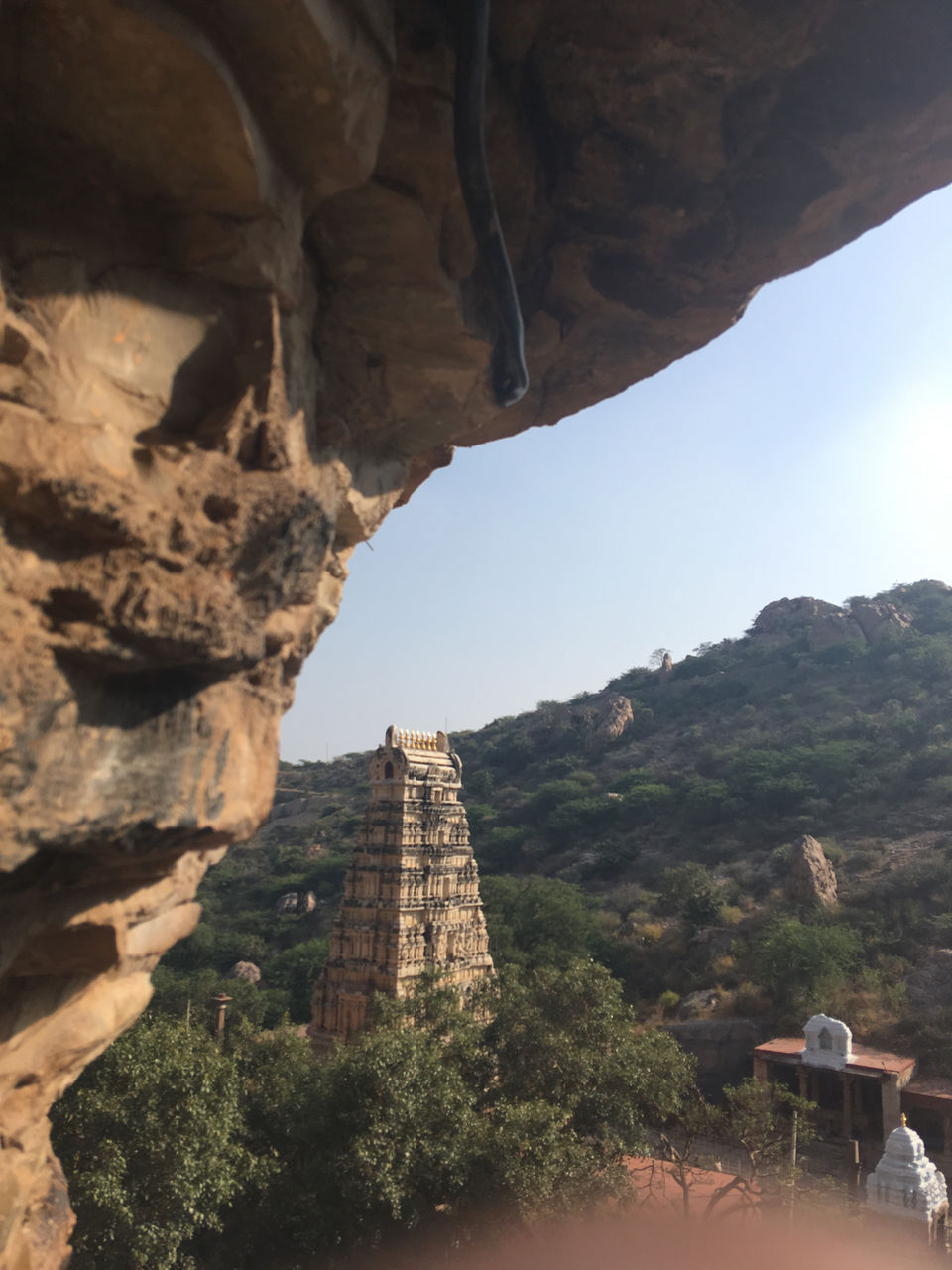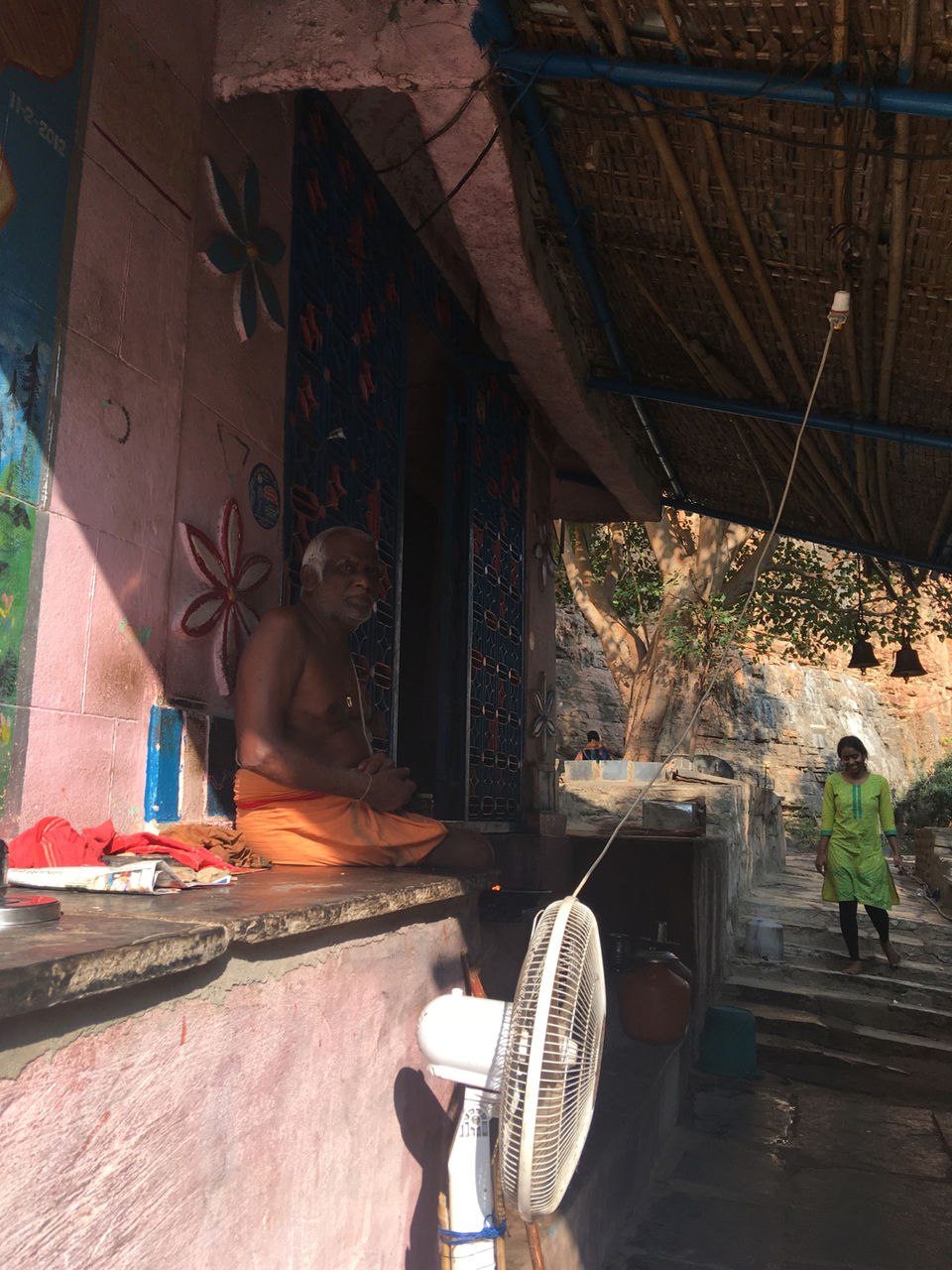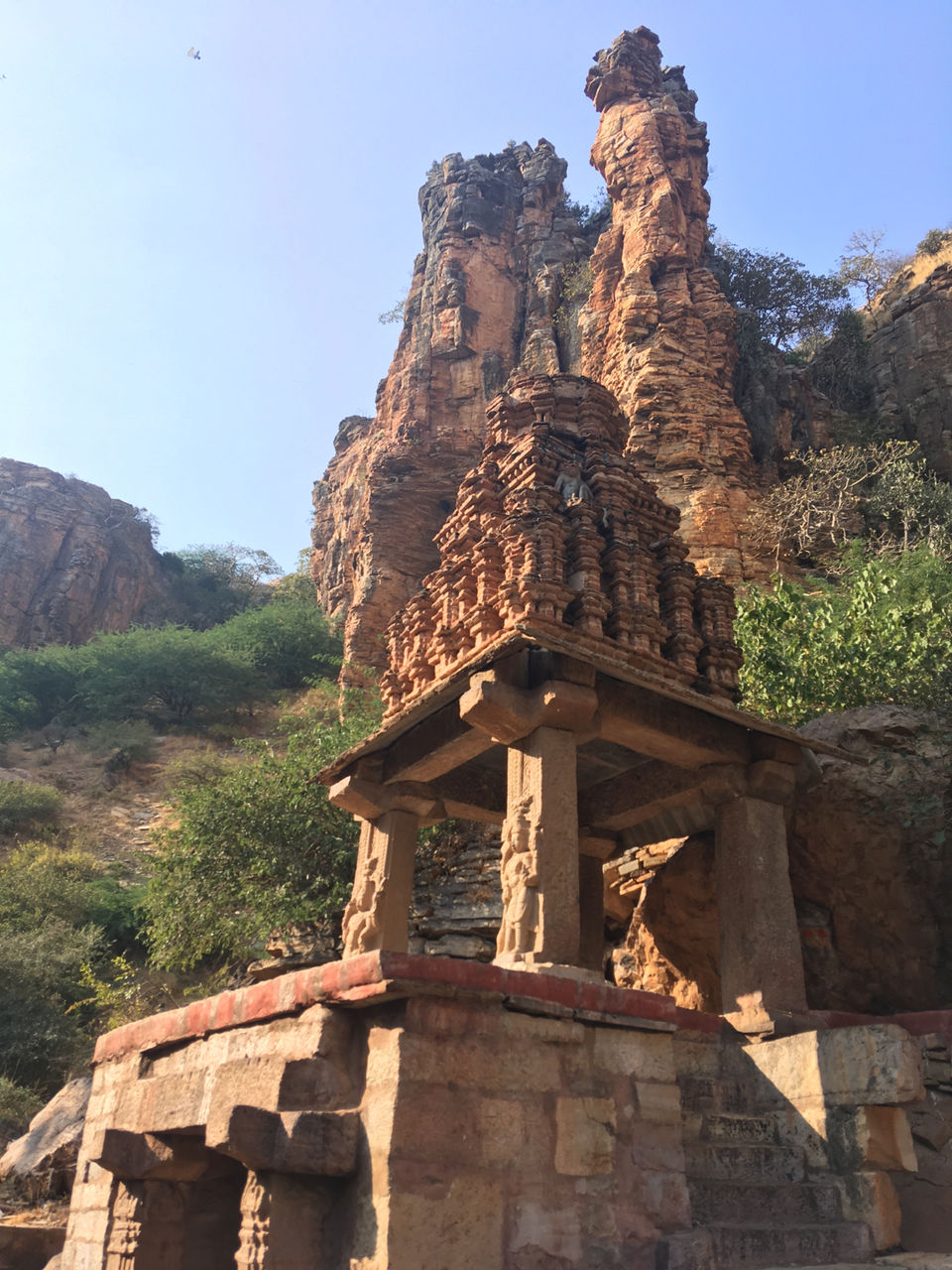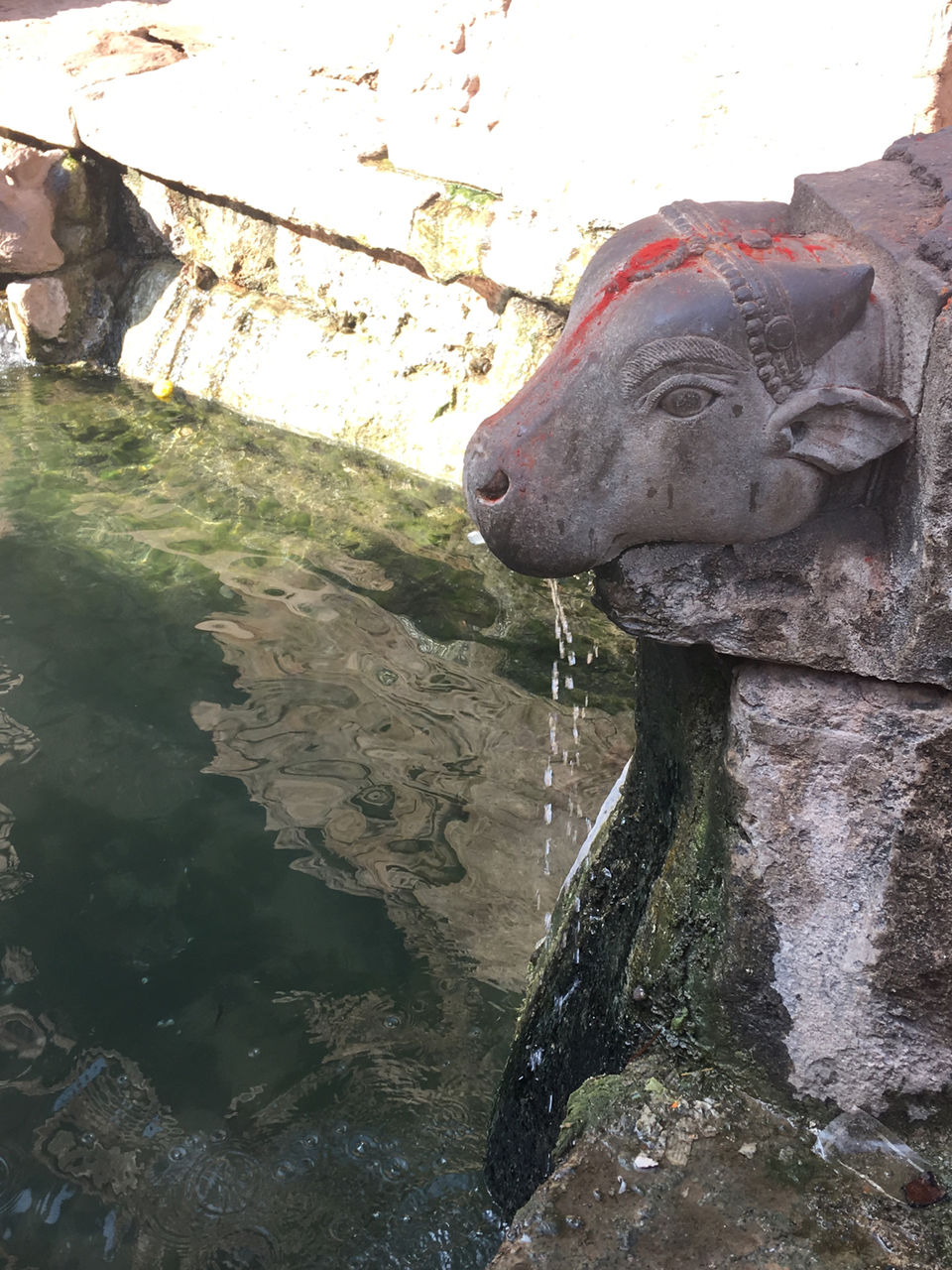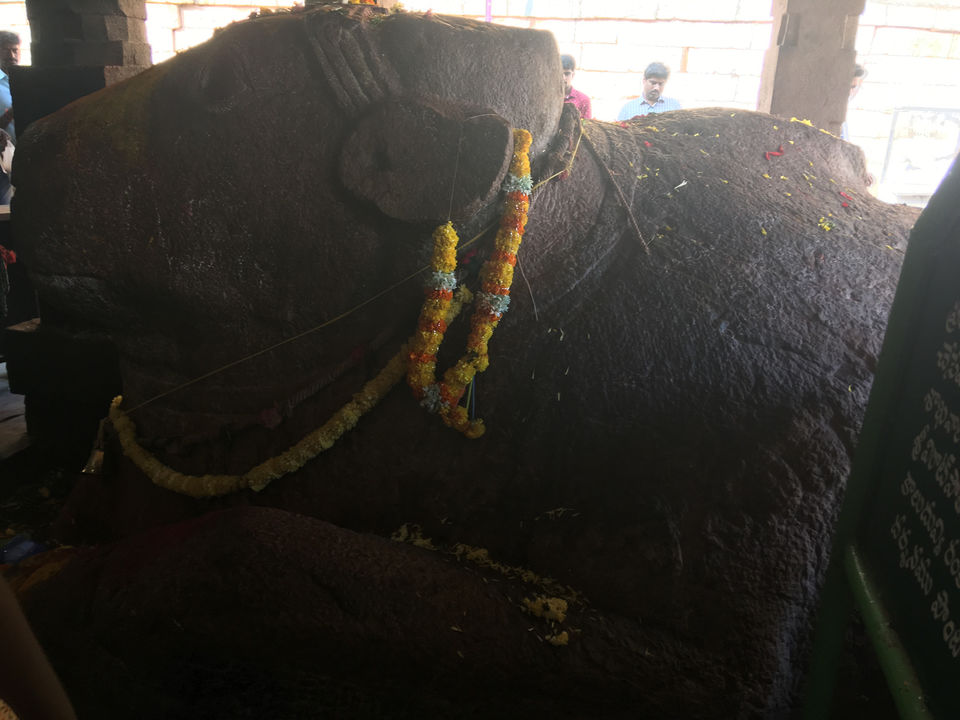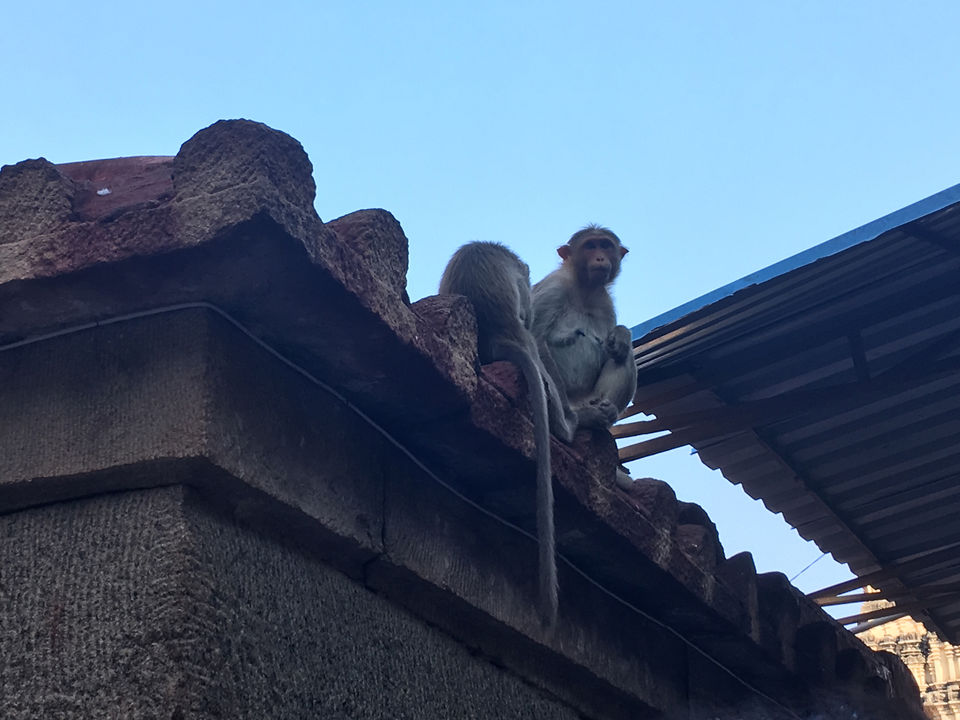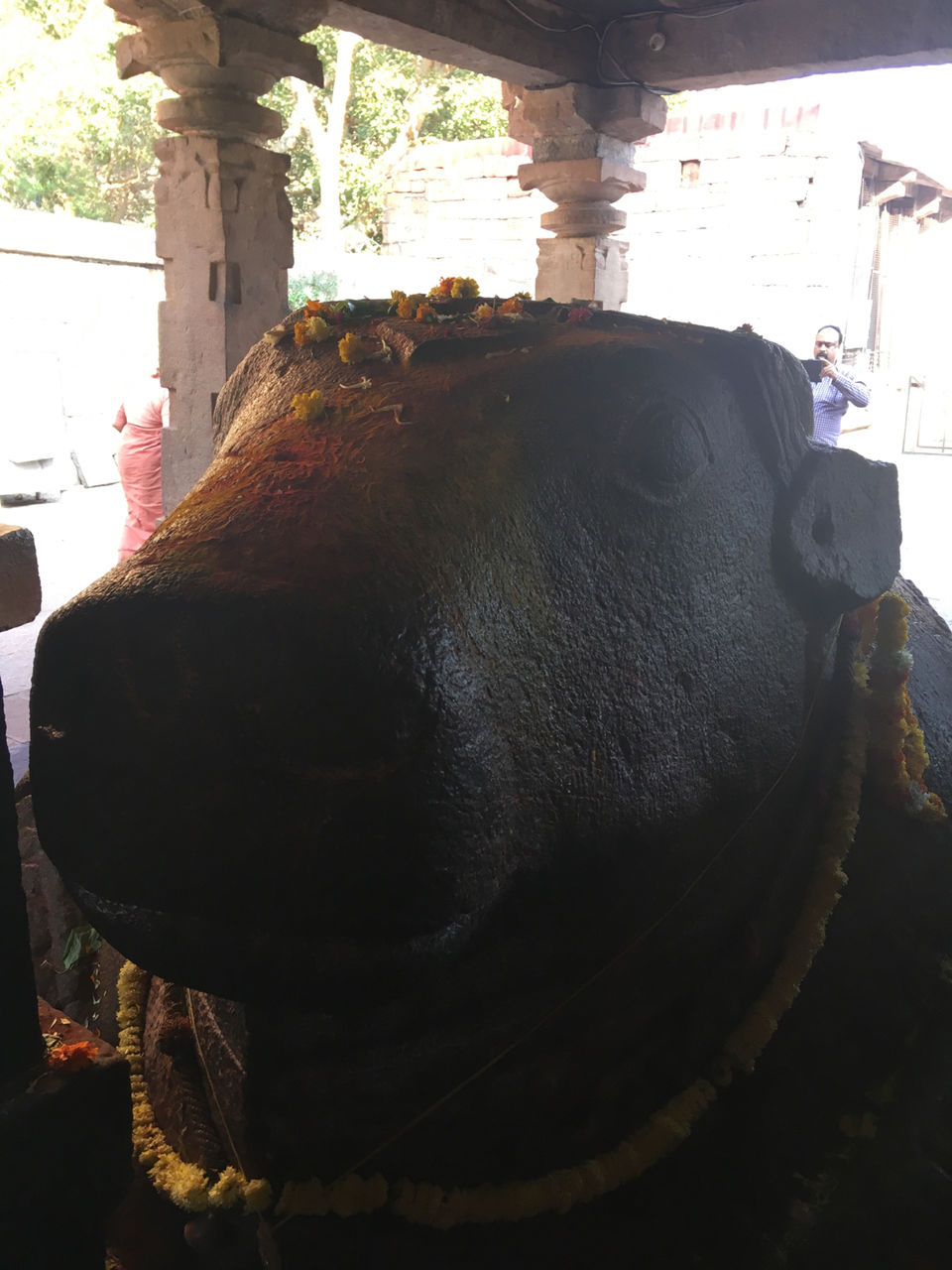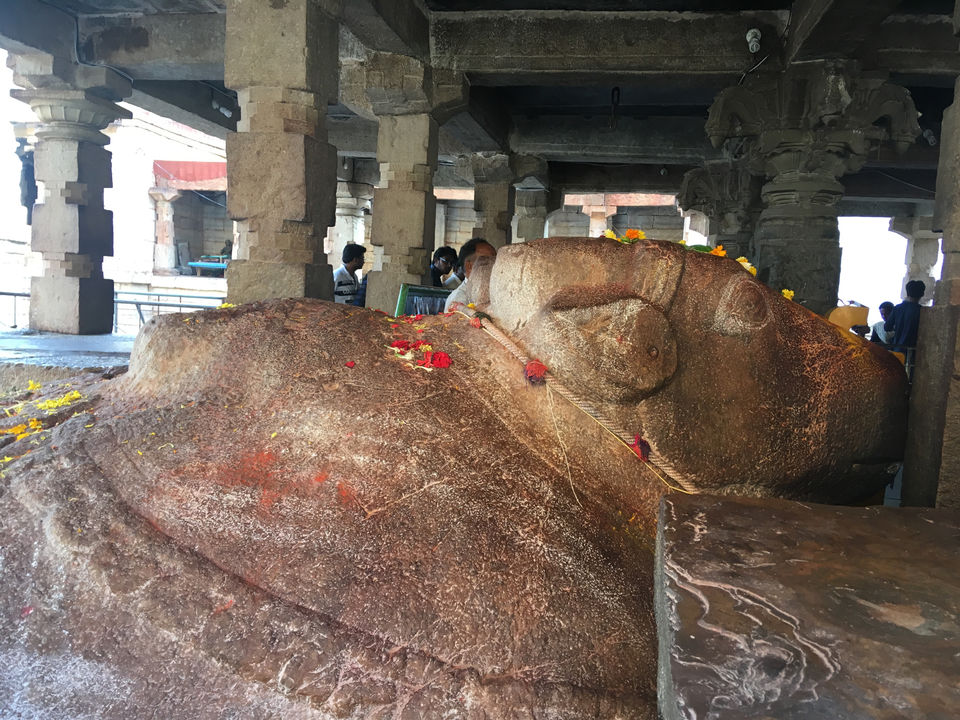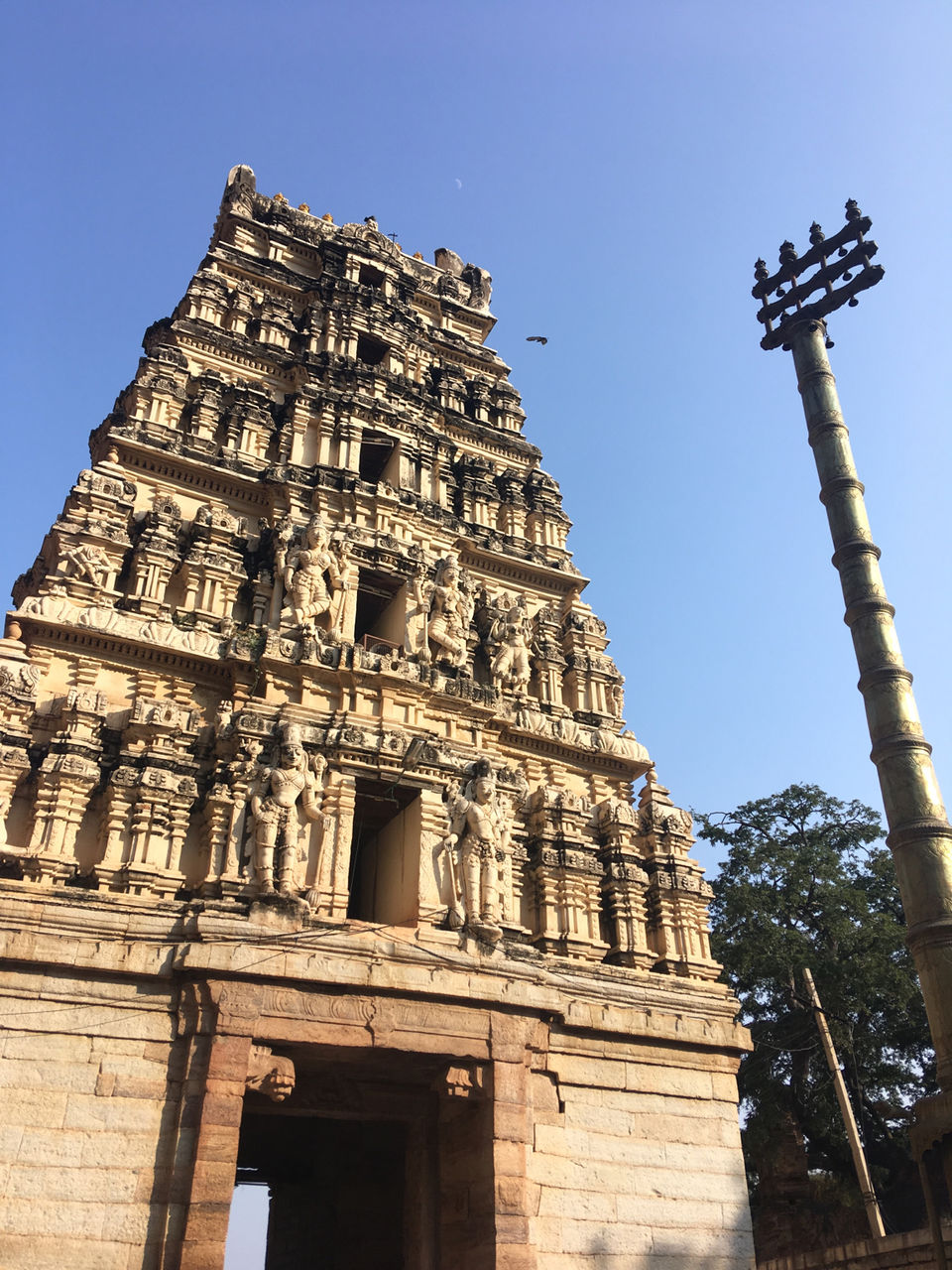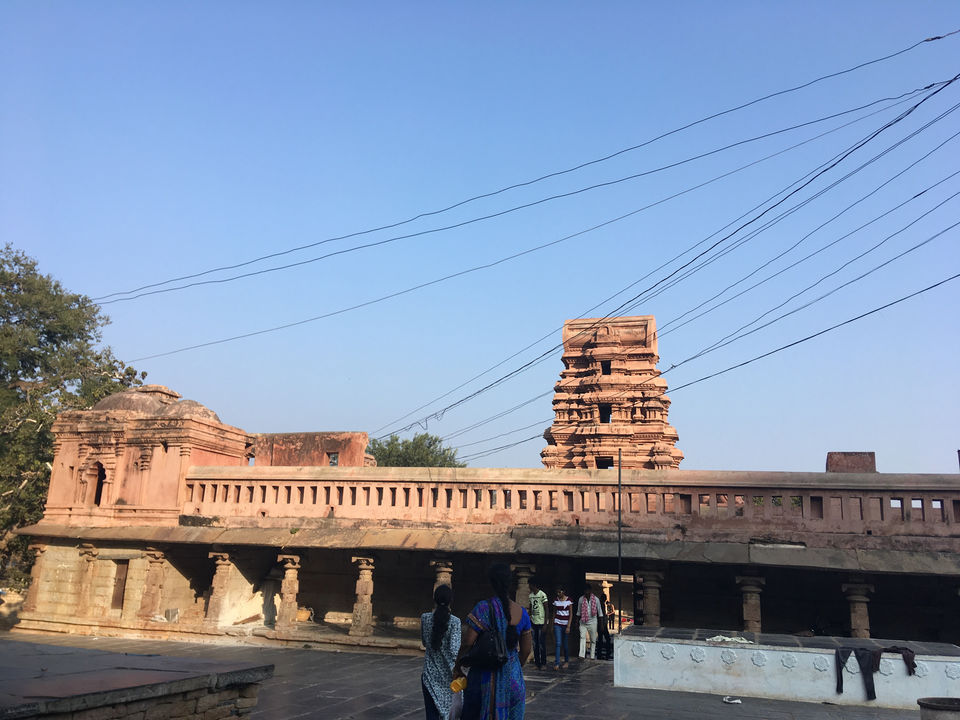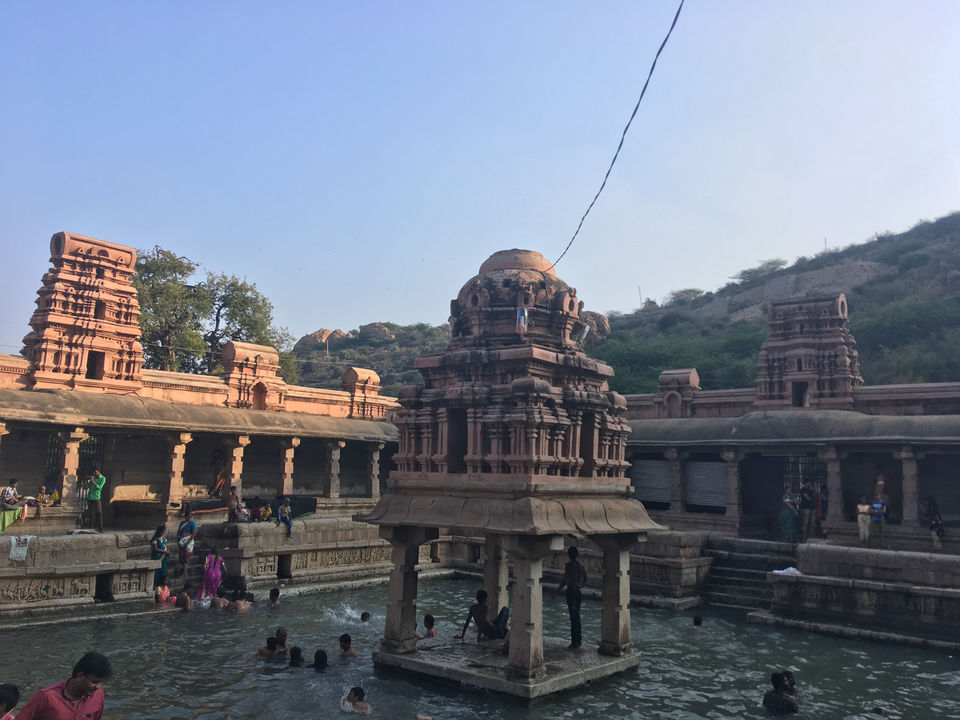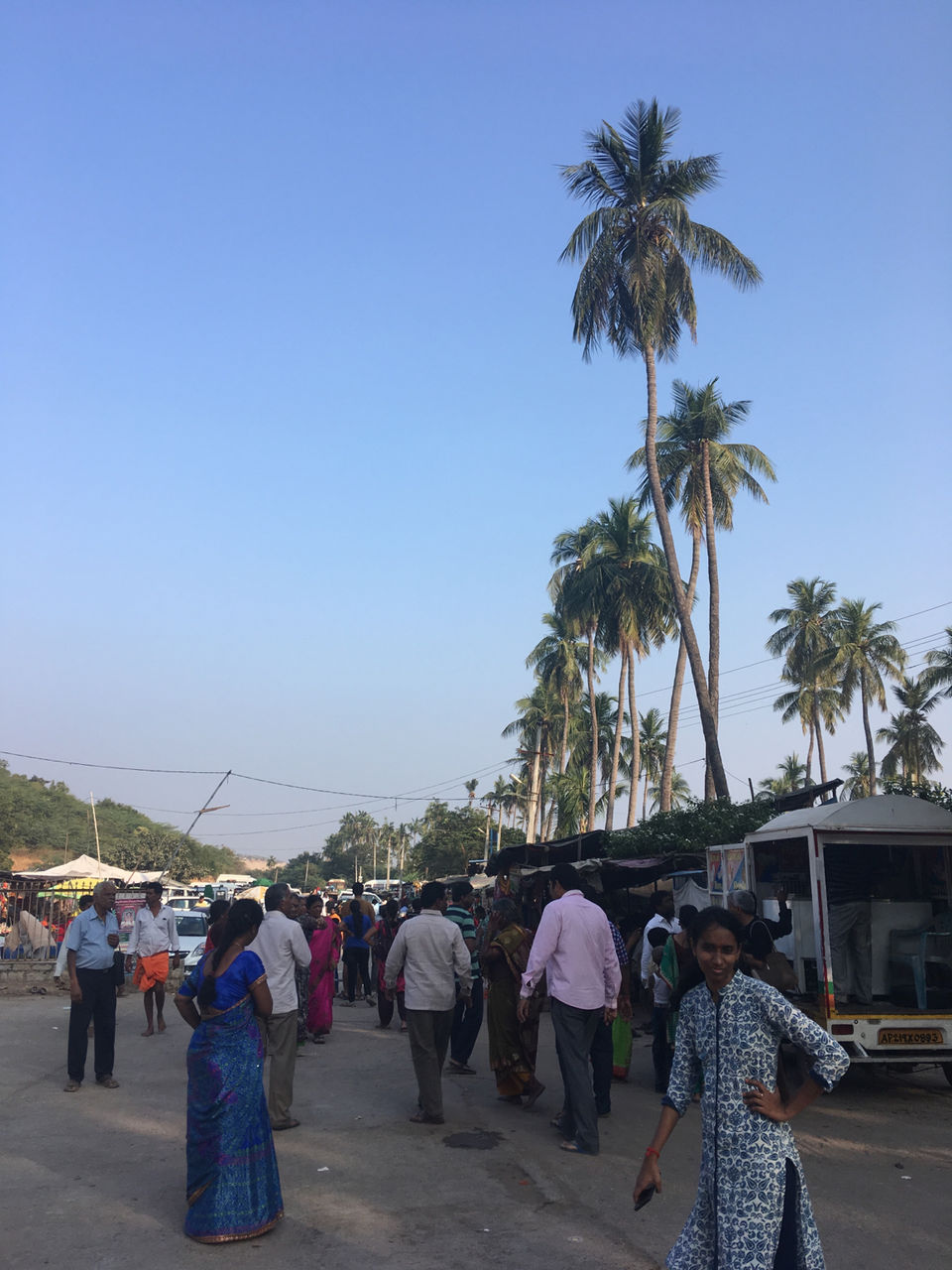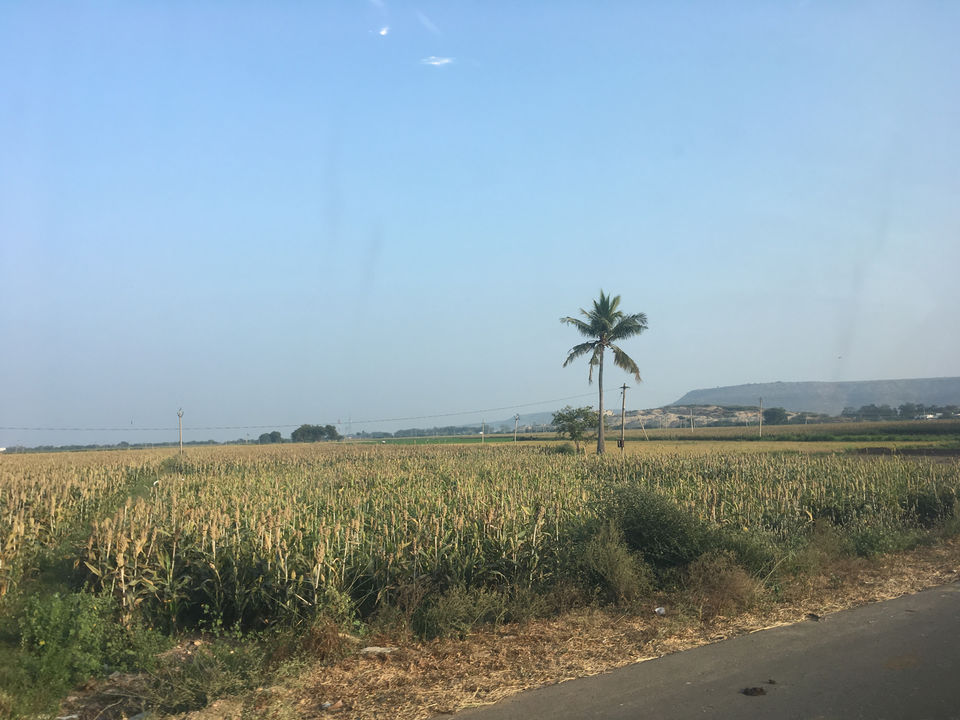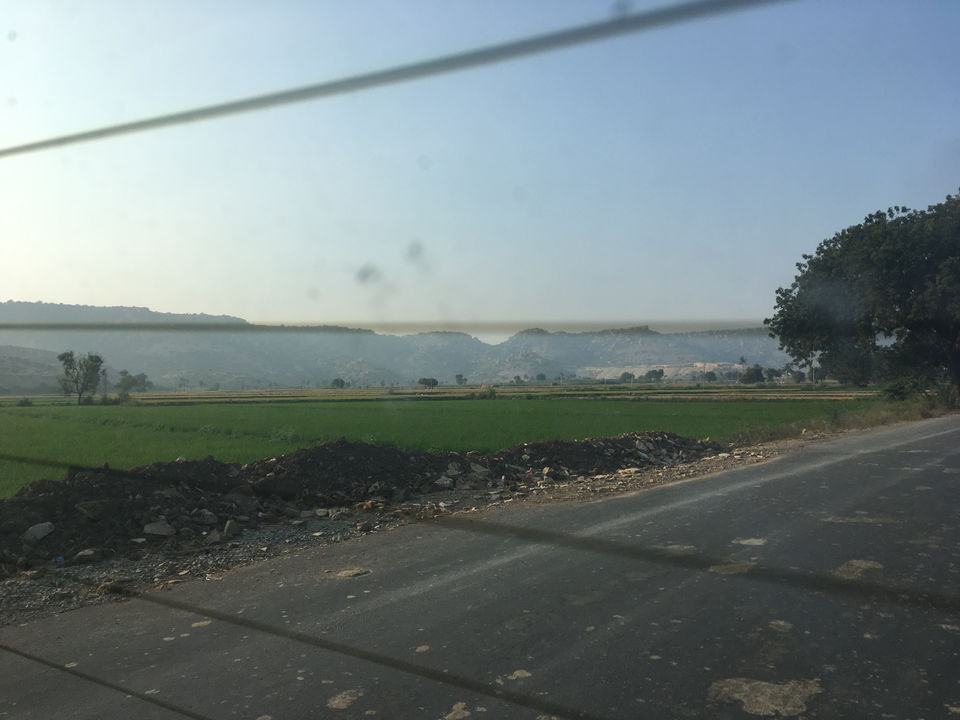 Mantralayam :
Then we headed to Mantralayam. Mantralayam seemed a long journey from Yaganti. It took us nearly 5 hours. It is a friendly place for visitors, easy to get hotels and good food. The place looked colorful with stalls in the night.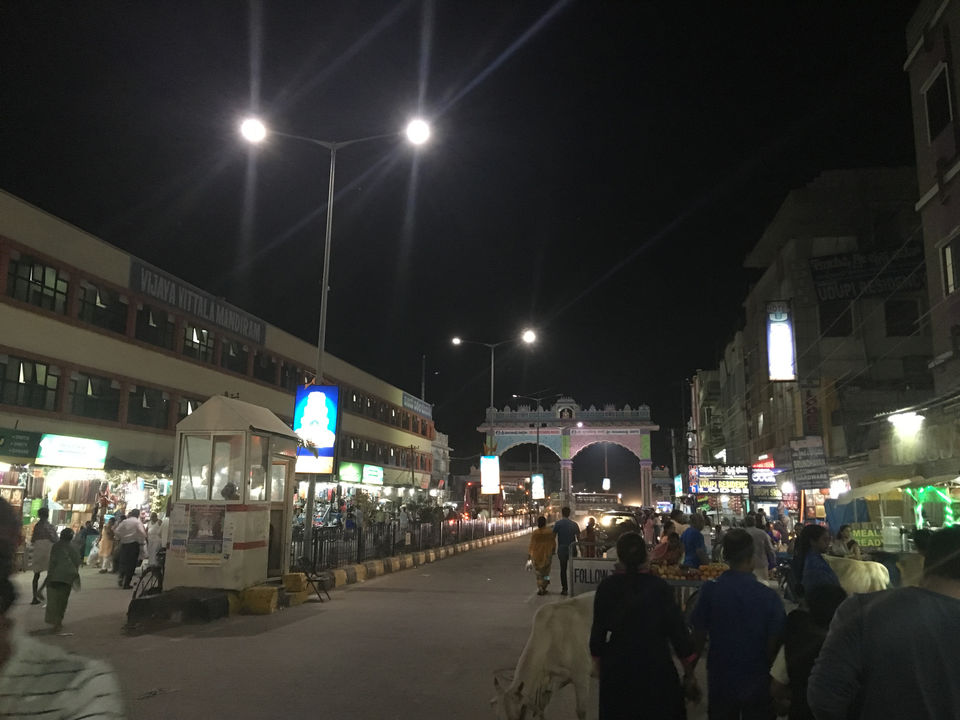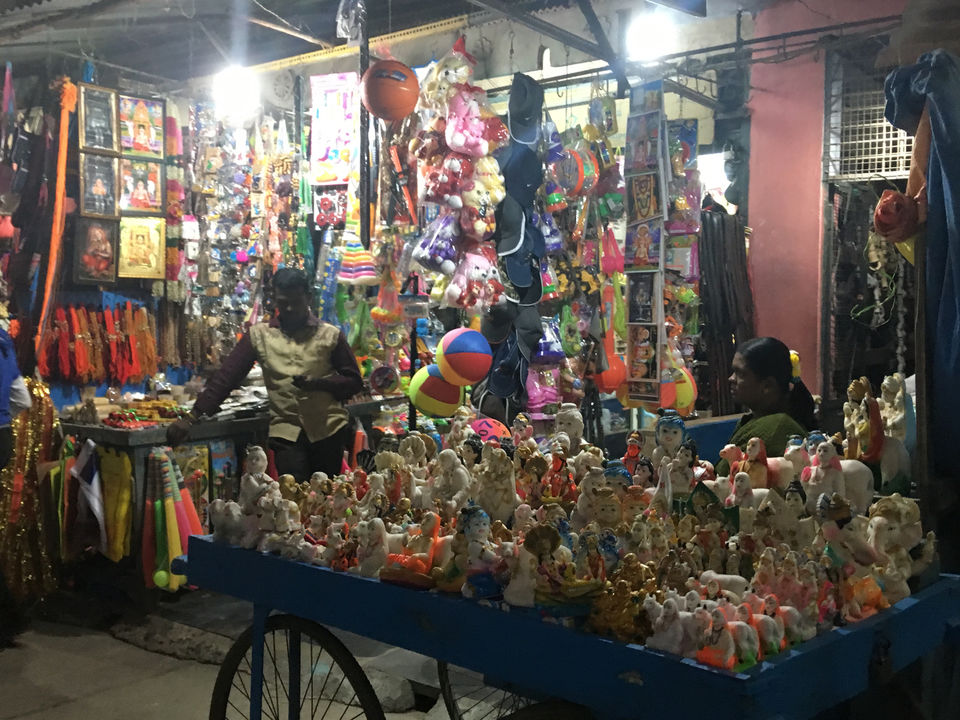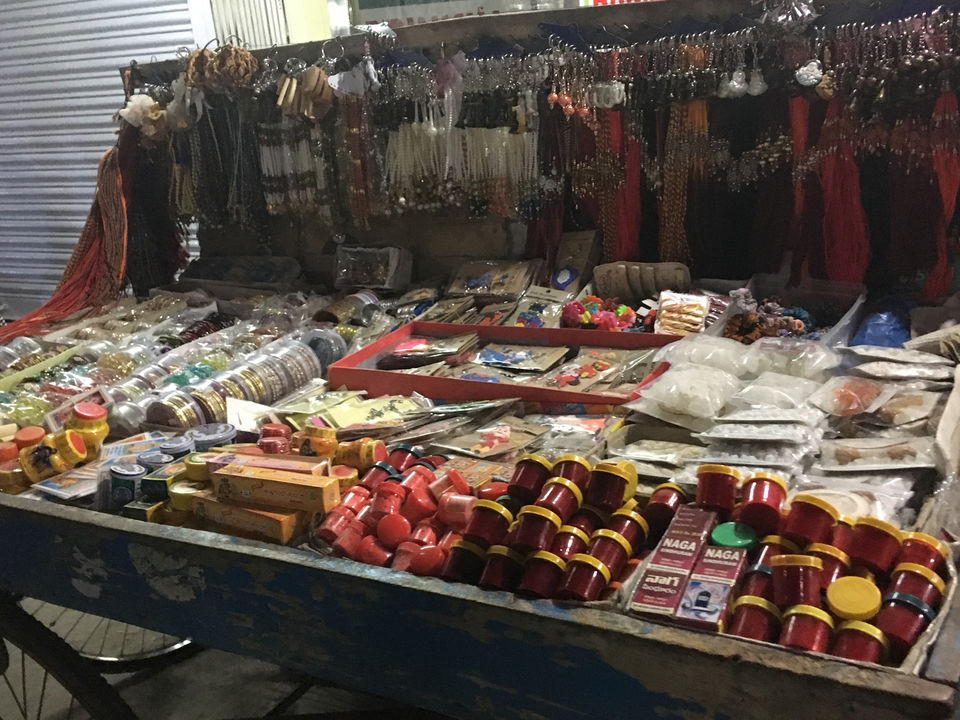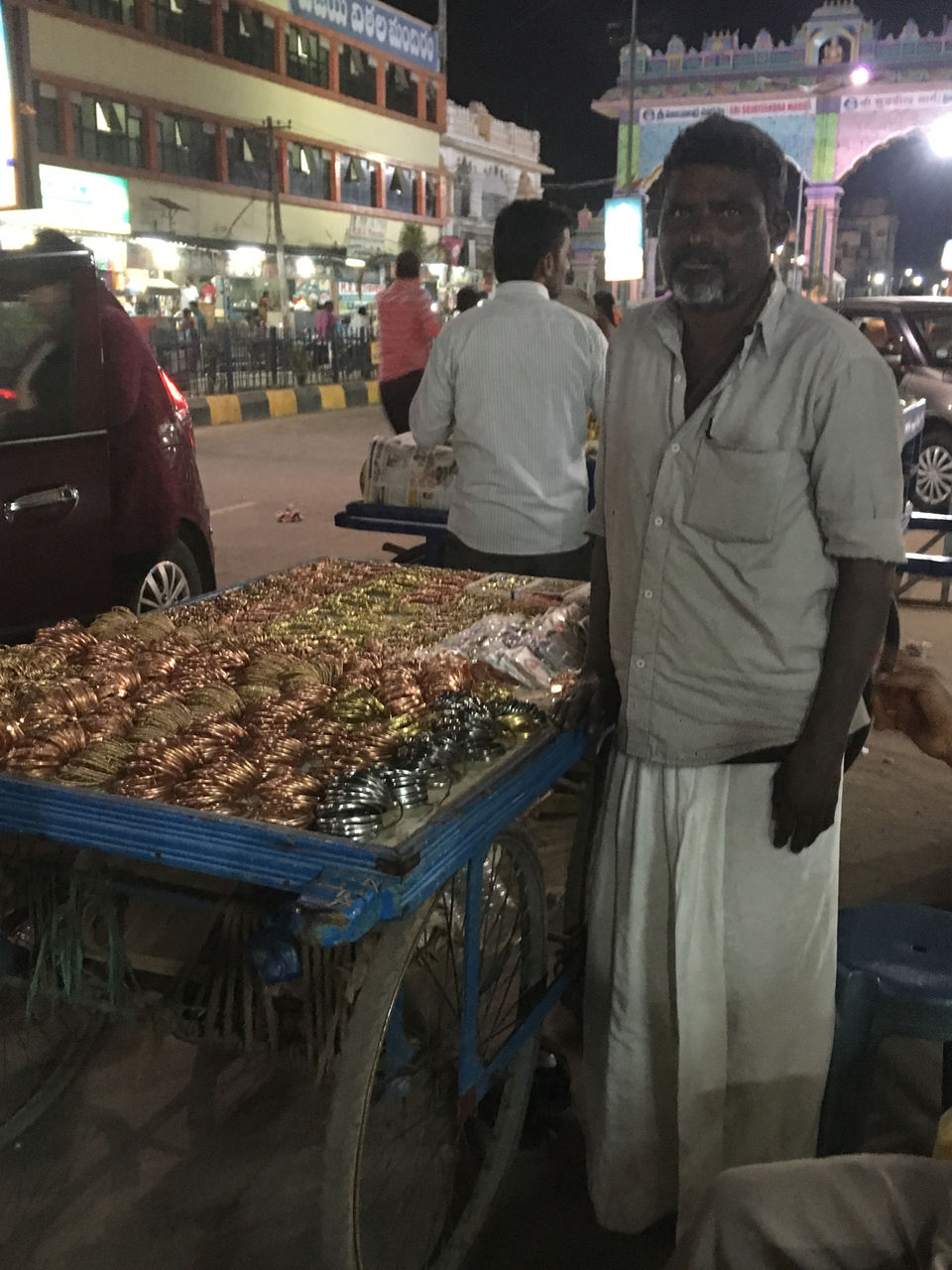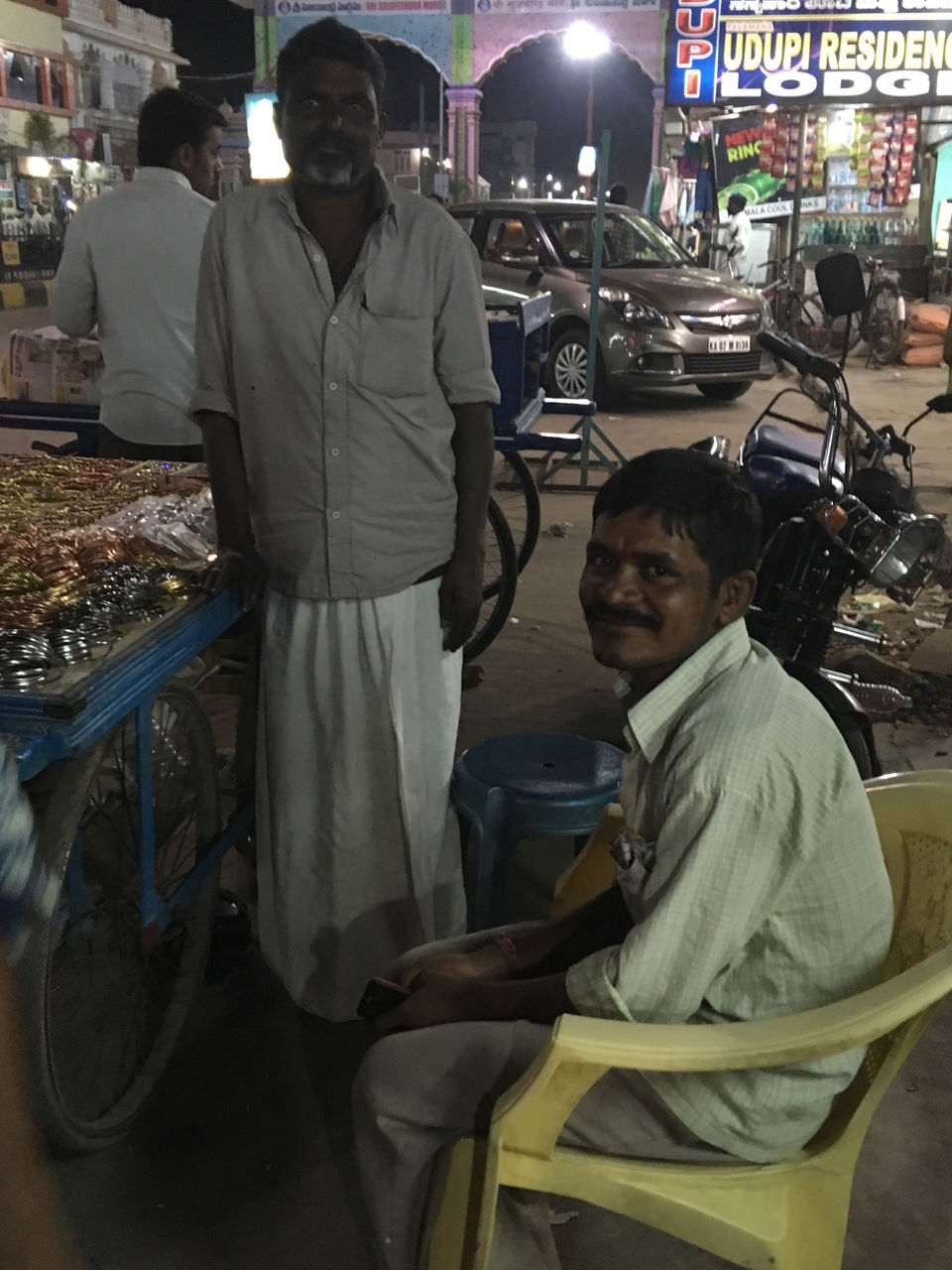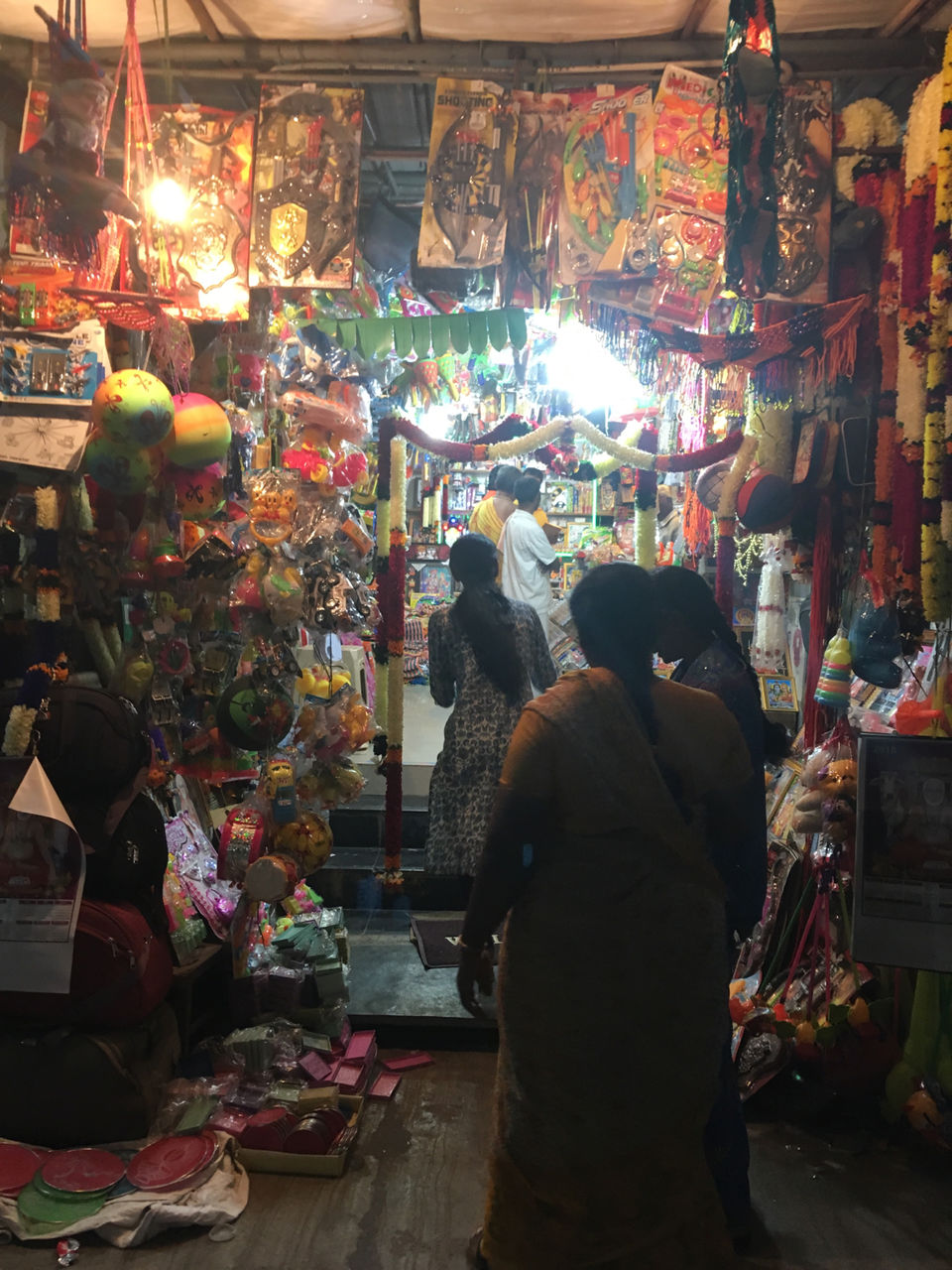 Day 3 : 26/12/2017 : Mantralayam – Hyderabad
The temple opens at 6:30 AM, it is better to go early to avoid the rush. The temple is constructed around the samadhis of Raghavendra Swamy and his grandson who entered the samadhi when they were alive. I did know much about the place when I was there, so, I got a book on Raghavendra Swamy.
But, one thing I can say, is that the place is so peaceful, you will want to stay there forever !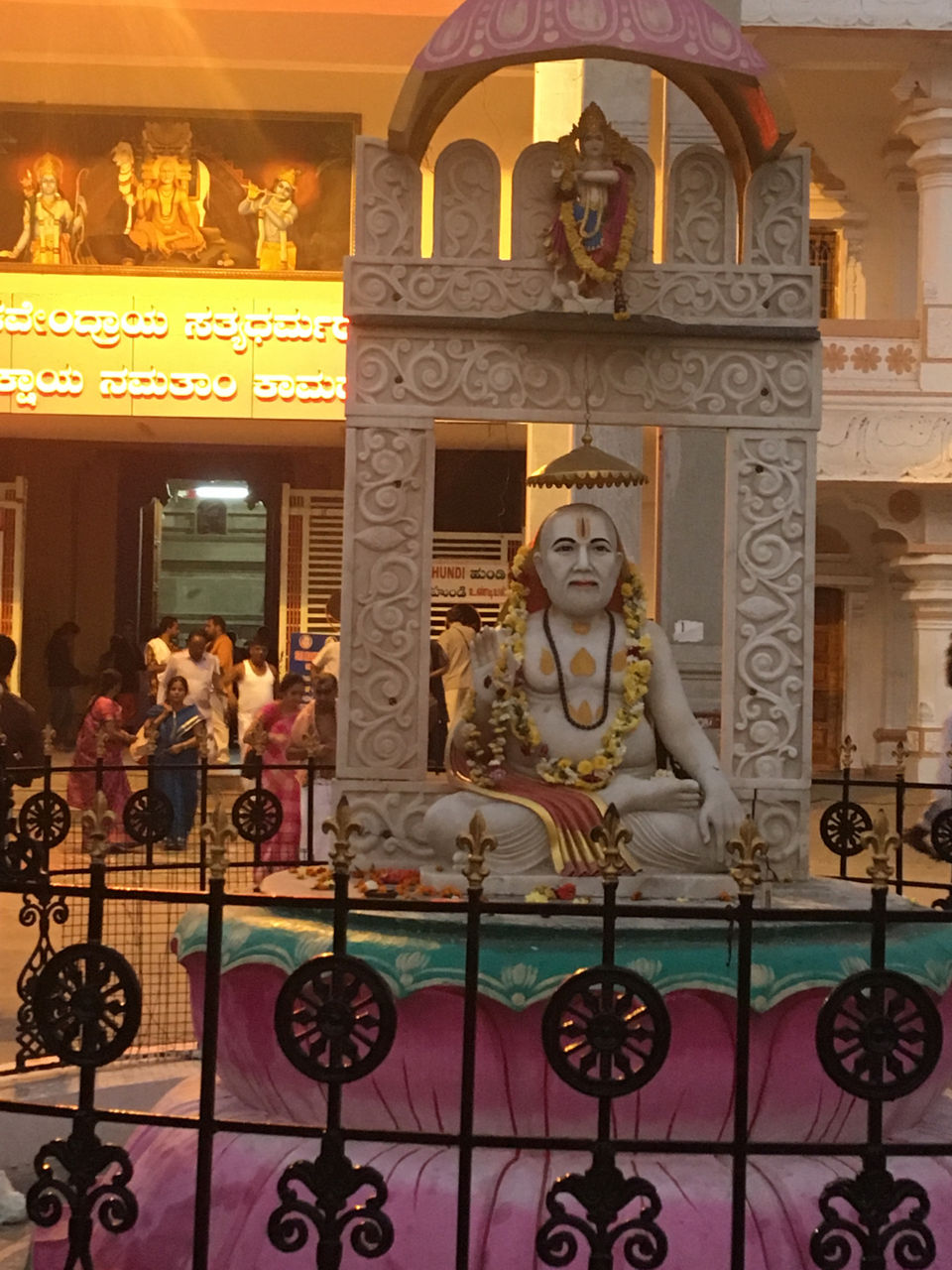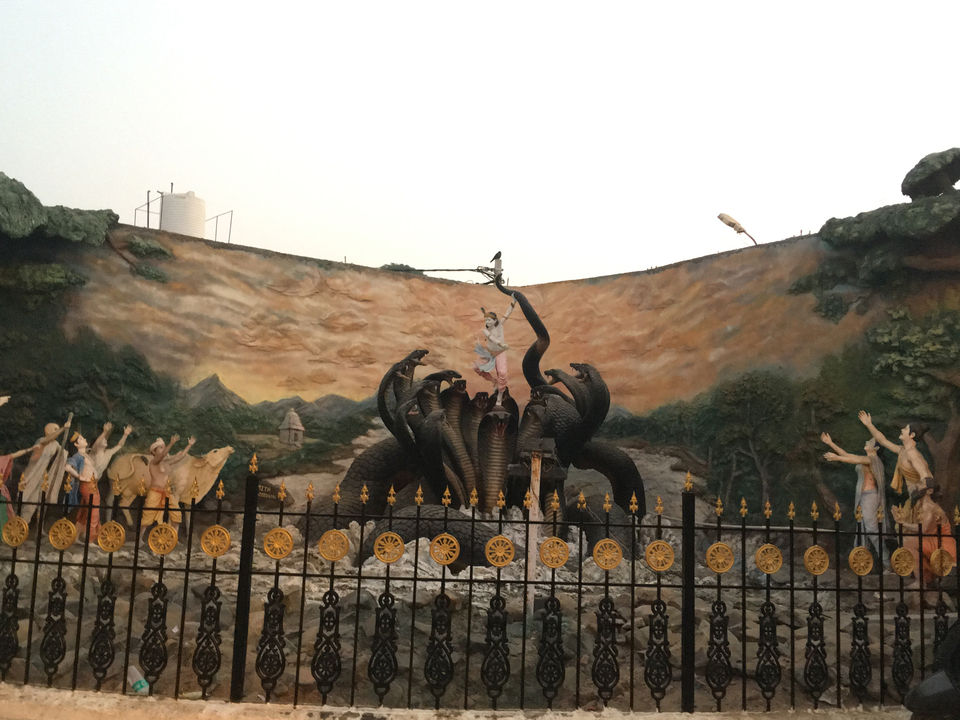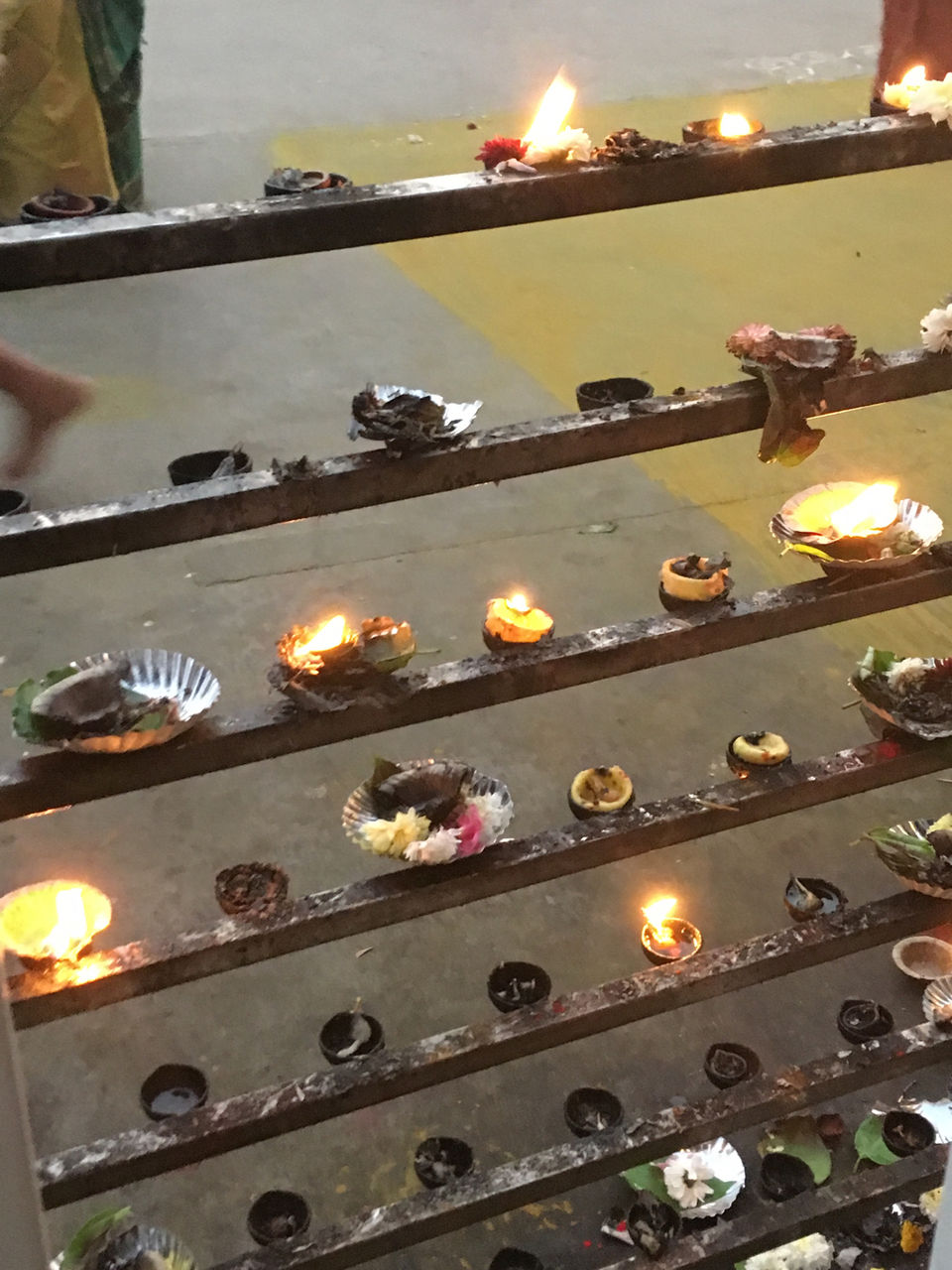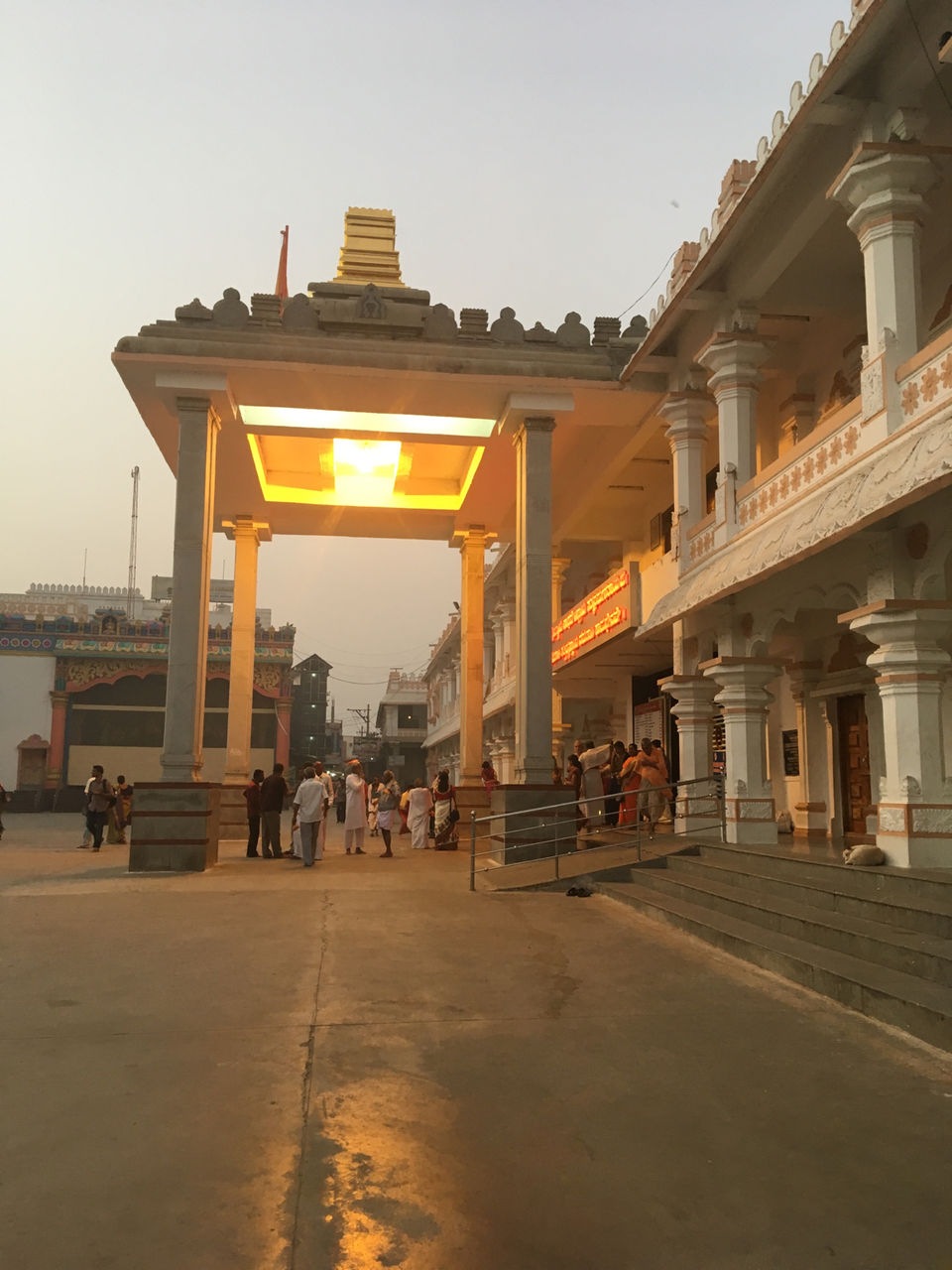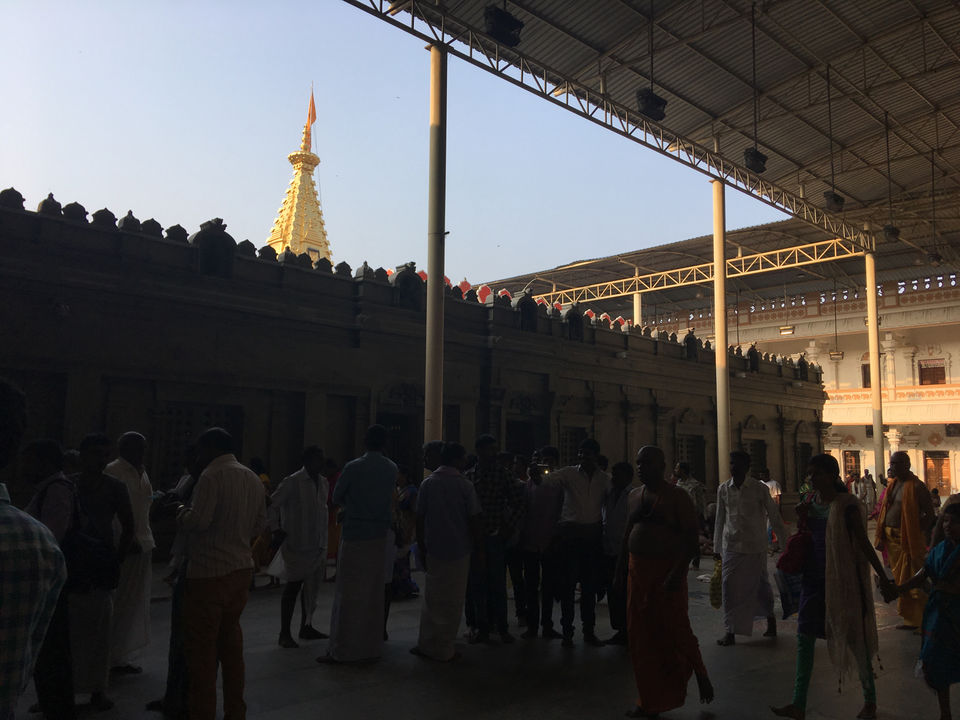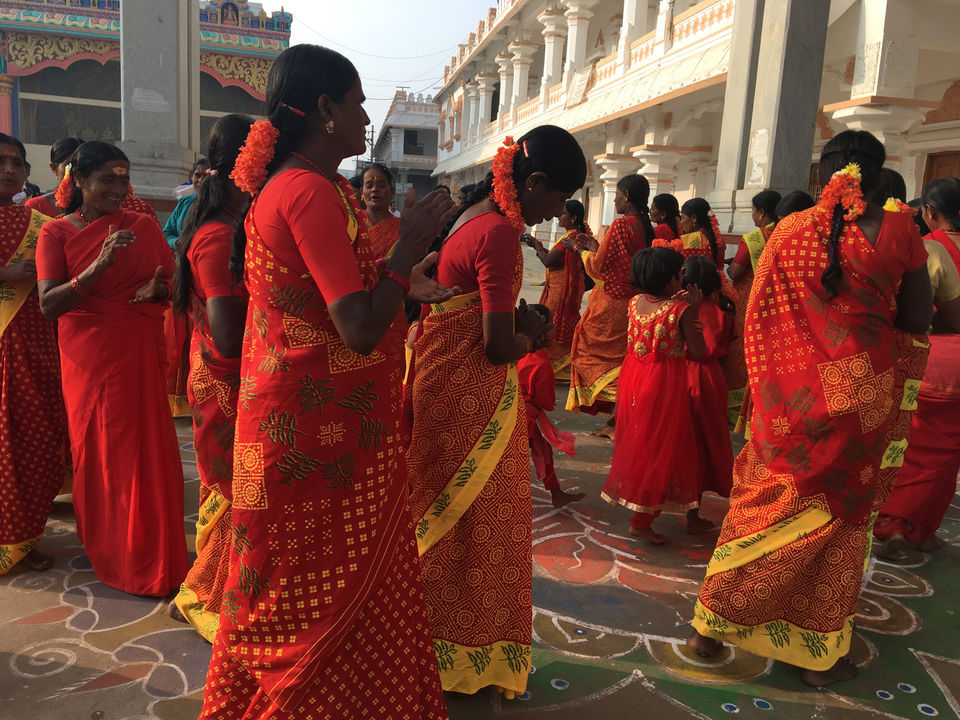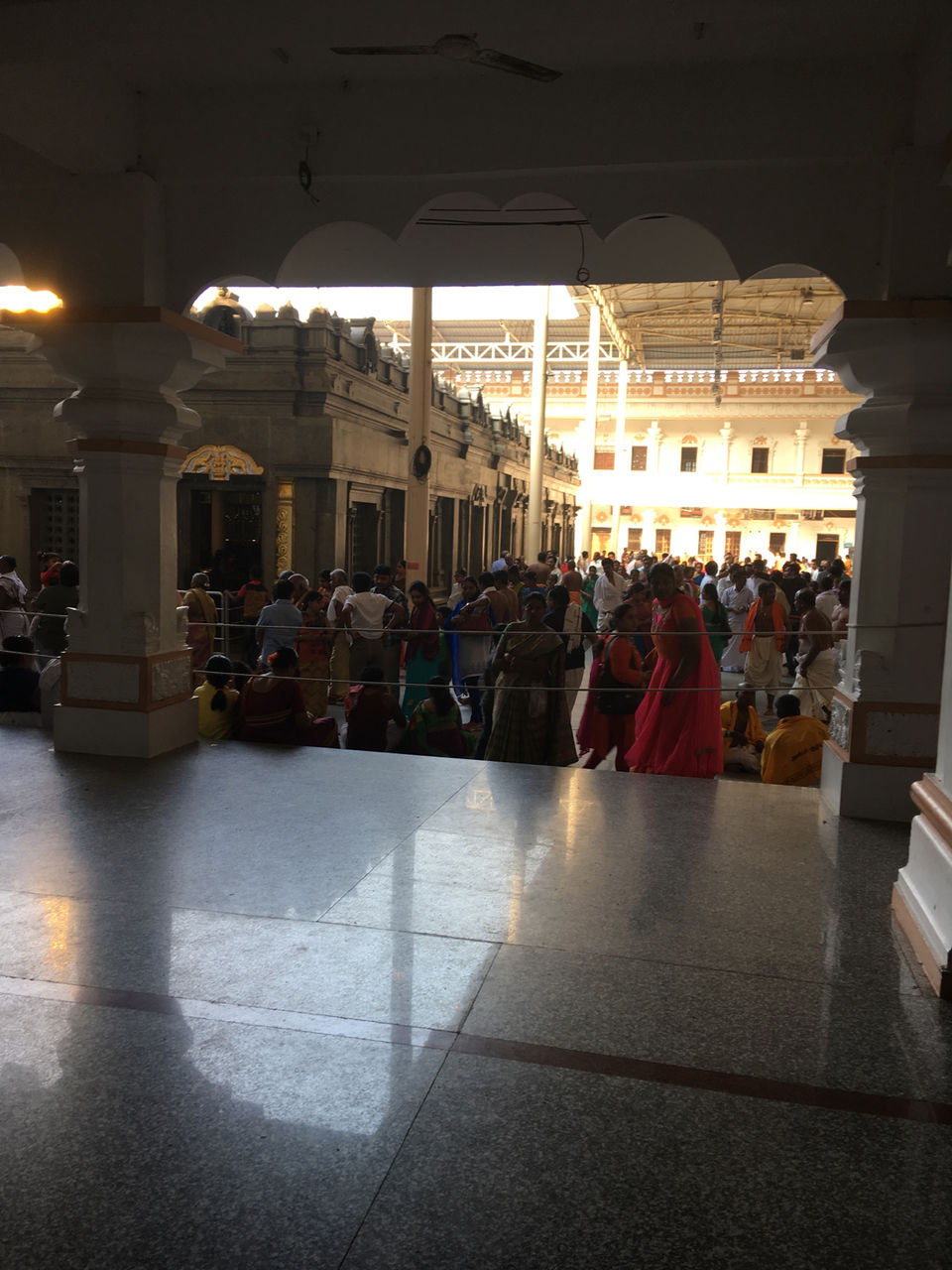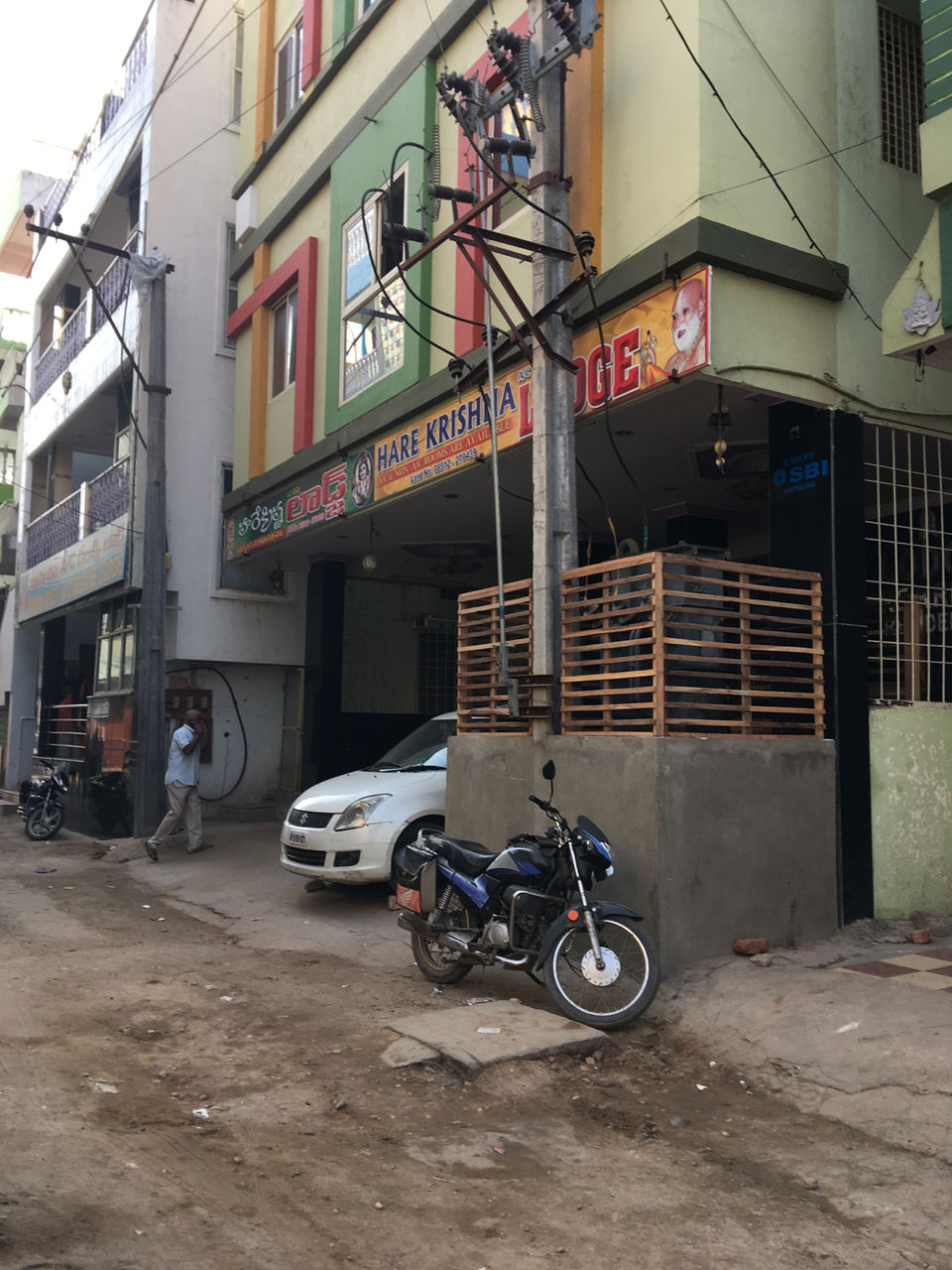 We really didn't want to return back from this journey. I think that is the feeling that makes a journey perfect. We returned back to Hyderabad by 2:30 PM, after stopping for lunch, on the way.
This small 3 day trip definitely gave me the urge to travel more !
Happy journey !!