A trek through the HIMALAYAS – One wish I had in the last few years.
All I did was to check the treks available in different travel community sites, look at their pictures and aww at them. I asked almost everyone, if we could go, but somehow it did not happen. Only until, when I lost all hopes and stopped thinking about it, a friend asked me if I wanted to join them for a trek in Kashmir. Yess Yess and Yess !! I am all ready !
Finally, I was one of the 8 people going for the trek !!
We did some research and finalized on the Roopkund trek in Uttarakhand, finalized the dates, booked the trip, and got the flight tickets done.
It was May 5th, when we decided for the trek, and June 1st was our journey start date. The month went on so beautifully – shopping around Decathlon, meeting new friends who would be joining the trek (Being an introvert, I knew it would take a while for me to gel up, and for others to understand I wasn't harmful :P). We shared amazing stuff we wanted to do.
If the journey itself is one important thing, the preparation for a high altitude trek is also equally important.
We watched a lot of videos on how a high altitude trek is like, what sort of physical fitness is needed, what to carry and what not to.
It is very important to be physically and mentally ready for a high altitude trek, as we will have to walk everyday through the rough paths in harsh weather conditions.
Get to know about the trek, and don't neglect to do the necessary physical activities every day (at least for a month before the trek), especially if it is your first such trek, as it gives the ease and keeps you in pace with the rest. There are so many videos and articles available on Youtube, or you can get ample information through blogs written by people who have already been there.
TREK GEAR
For high altitude treks, you will need to carry the right gear suitable for the trek, not overloading yourself carrying too many things or falling short of resources, by carrying too less.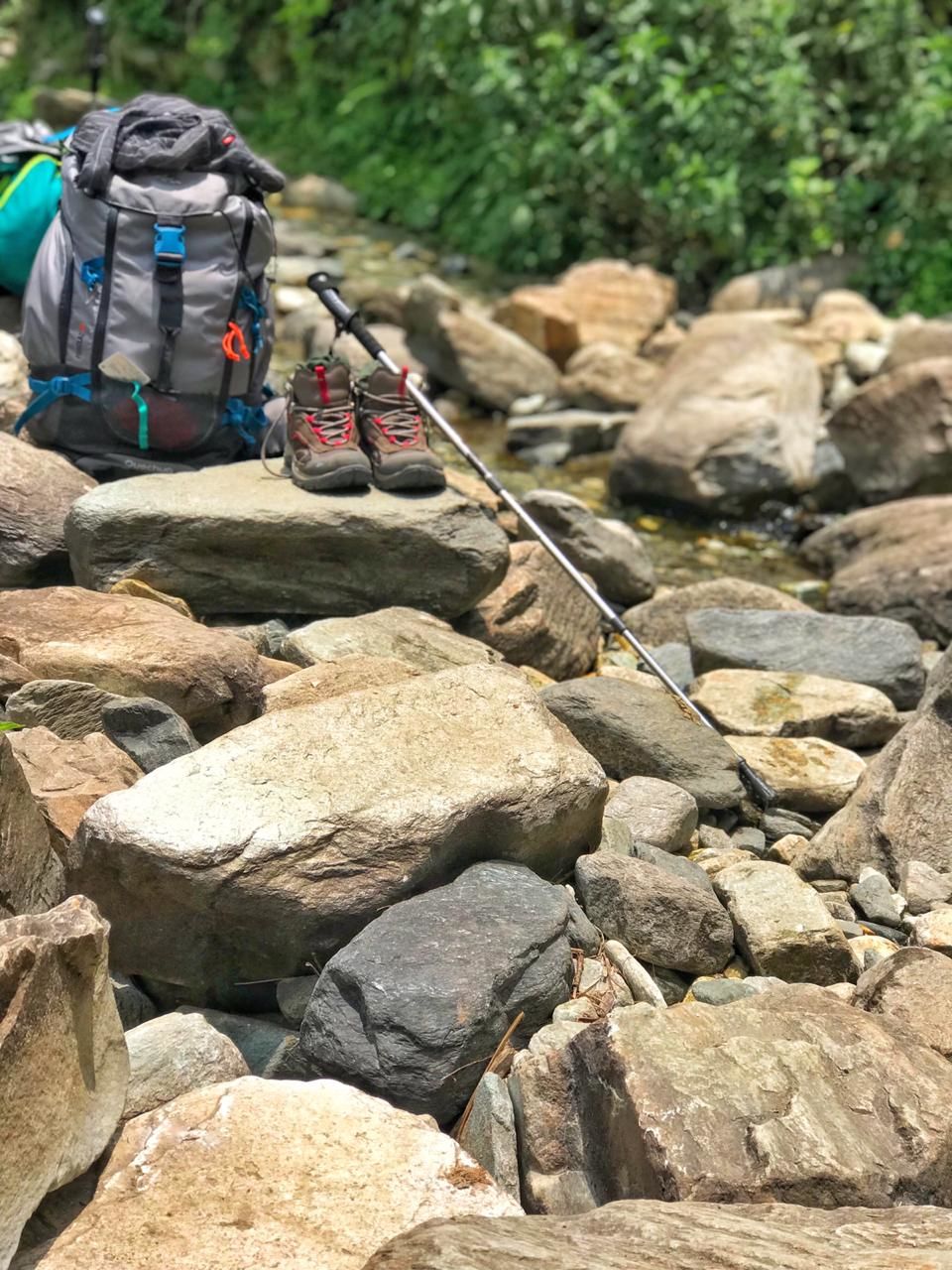 1. A trek bag (50-60l)
2. Good trekking shoes
3. Fleece Jacket (1-2)
4. Padded Jacket
5. Shirts (3)
6. Trekking Pants (2-3)
7. Gloves
8. Thermals
9. Poncho (It does rain)
10. Socks (3 pairs)
11. Head light
12. Medical kit
13. Sun glasses
14. Toilet Paper (you will not have water supplied, but you can search for nearby natural water resources)
15. Extra 10 liter bag (for summit climb)
16. Two 1liter water bottles
17. Slippers
18. Trek pole
19. Power bank – 2 fully charged
20. A winter cap/ Scarf/ Neck warmer that can protect your head, ears and nose from cold wind.
21. Of course, some chocolates/ energy bars.
You can get most of the trek gear for rent in the base camp – Lohajung. Most of them, like the trek bag and trek pole can be rented from there. But, for trekking shoes, it is best to buy them and get used to them at least for a few weeks before the trek, to prevent any shoe bites during the trek.
Now that the luggage is packed, here is our itinerary,
June 1st 2018
We took an evening flight from Hyderabad to Delhi, checked in the hotel and headed to India Gate in the midnight.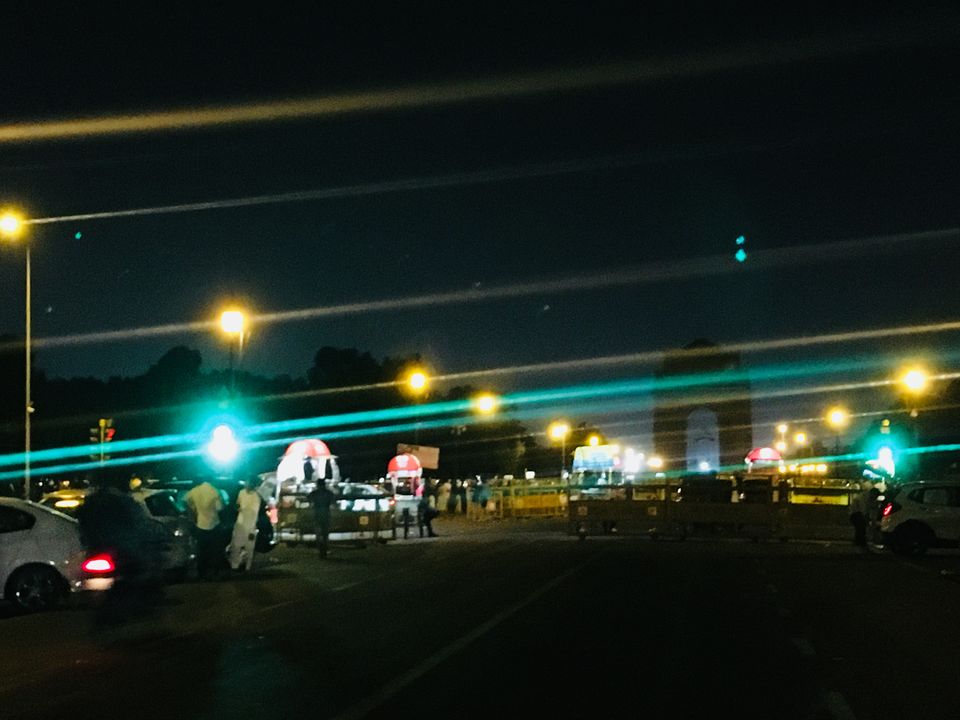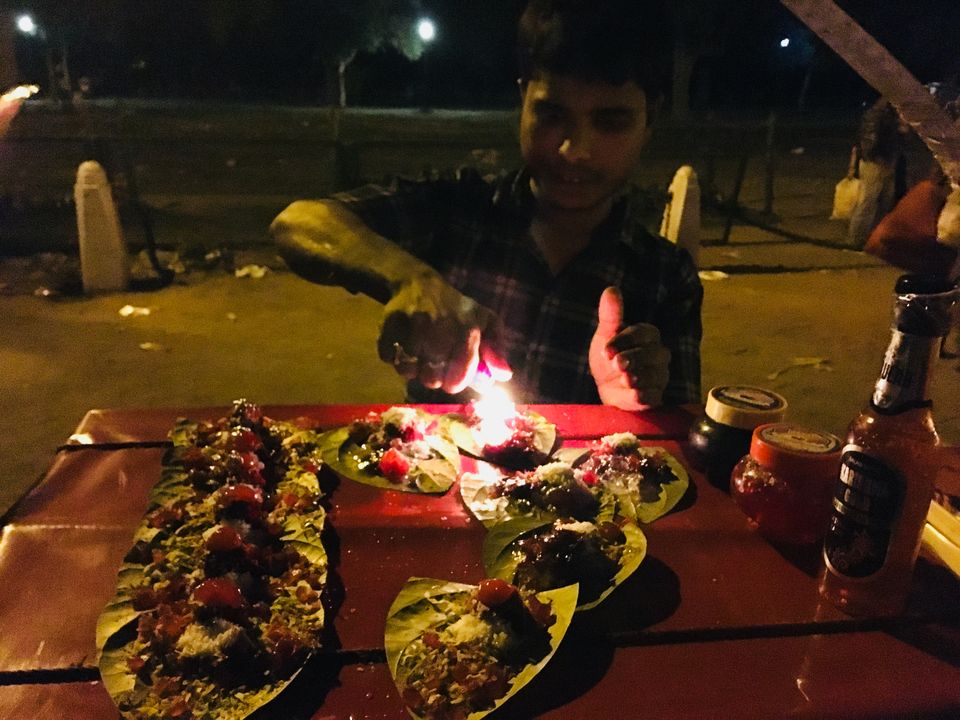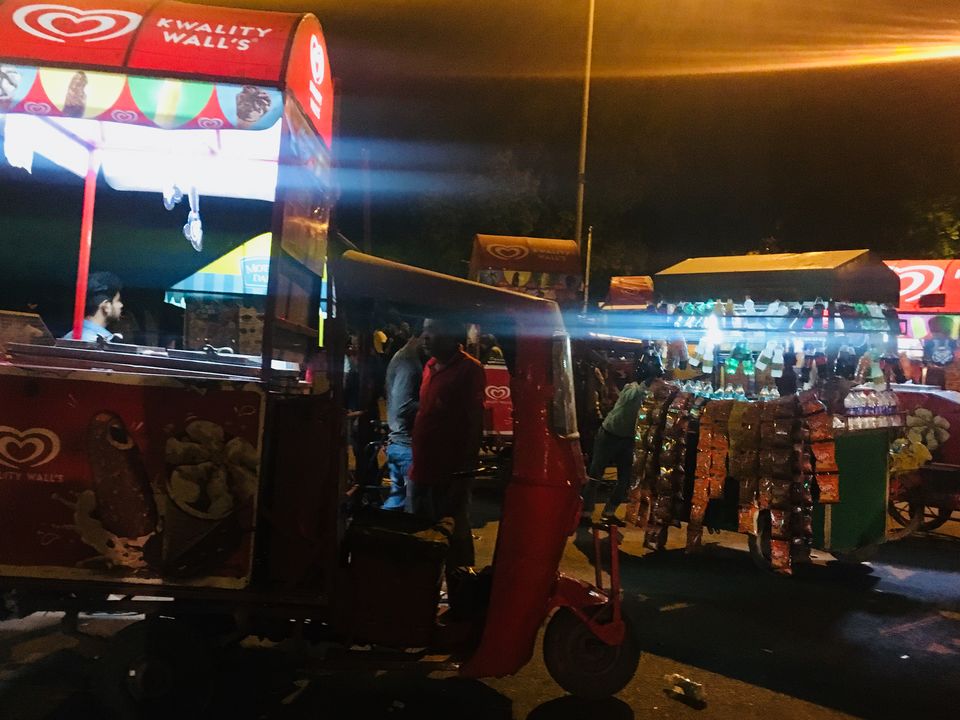 June 2nd 2018
This day, we had a train in the evening from Delhi to Kathgodam. We had a nice breakfast in a nearby place and headed to Red fort. Thanks to 2 of our friends who drove us in Delhi all day.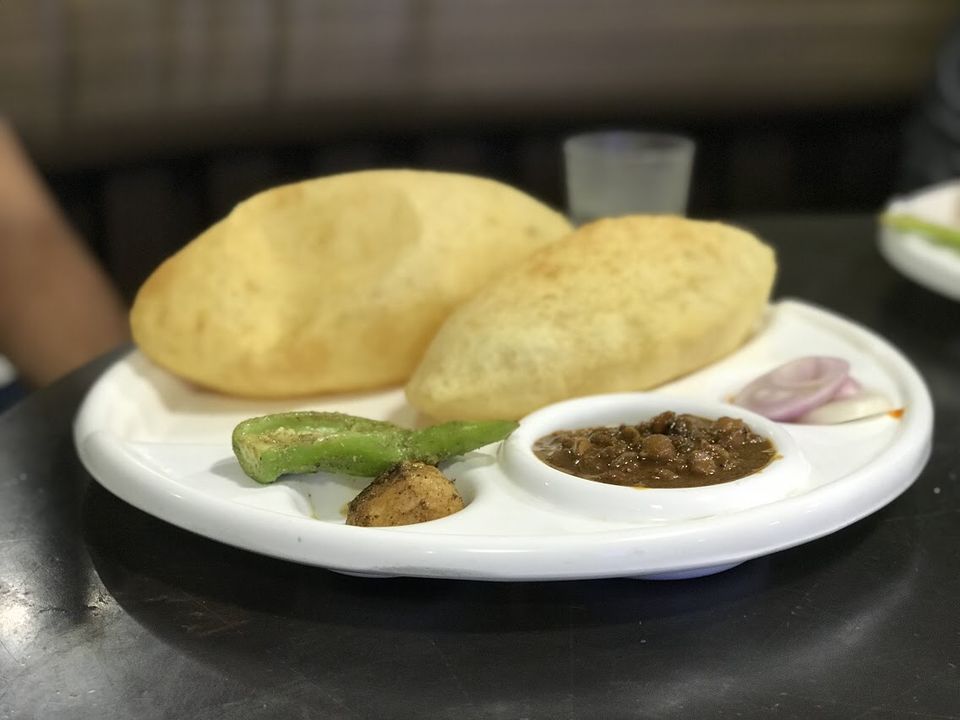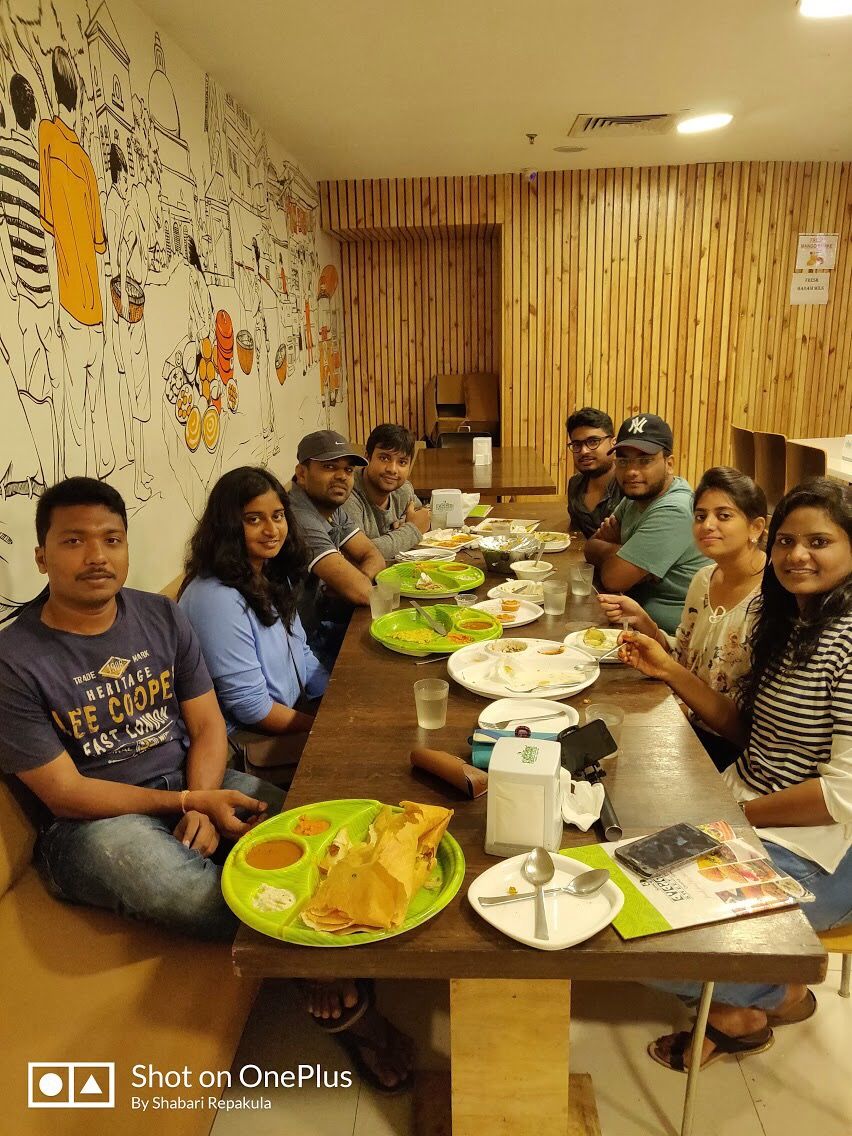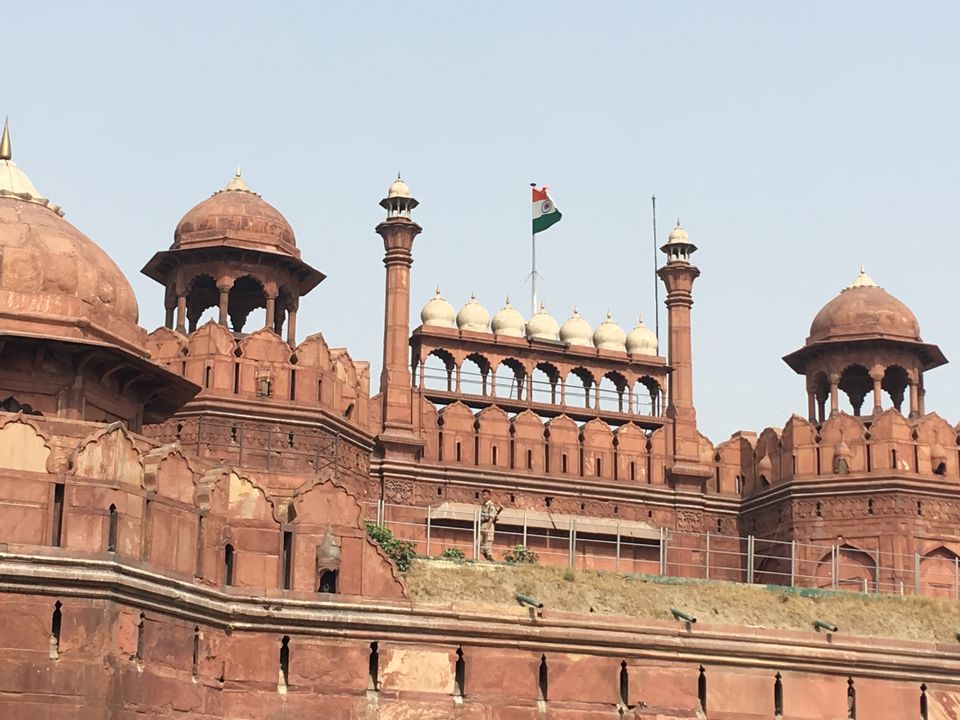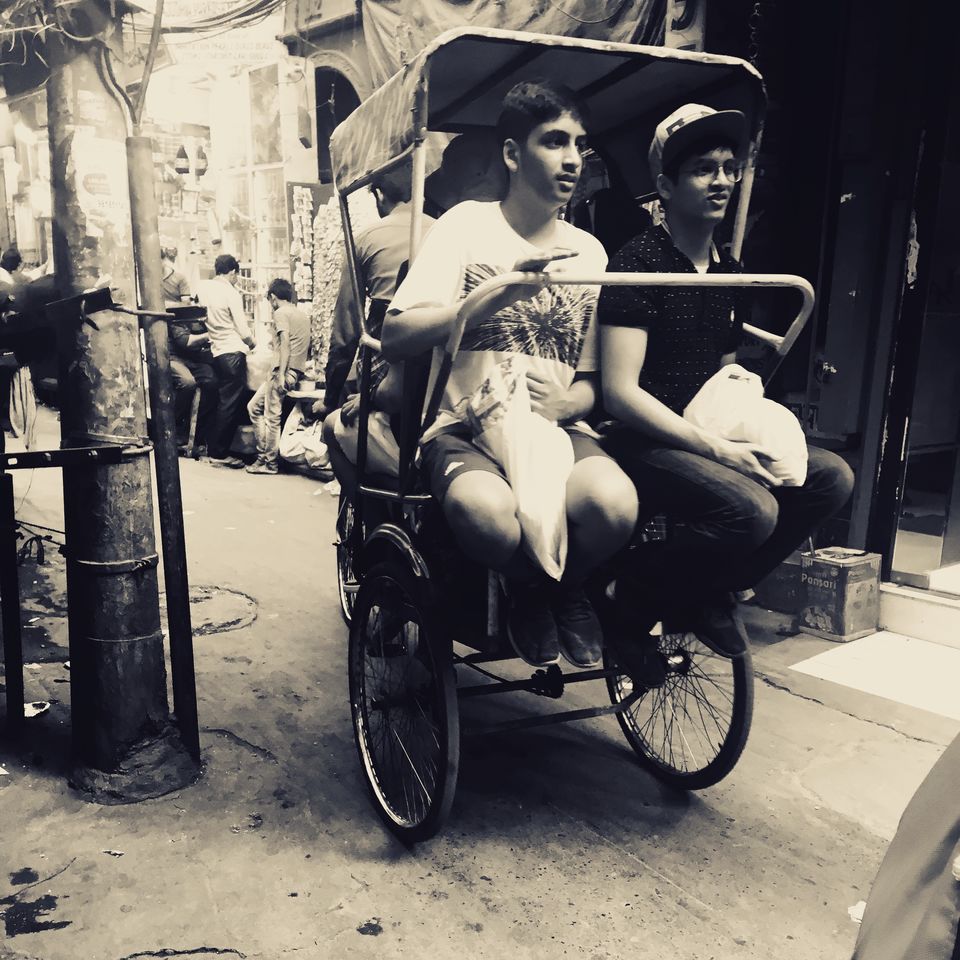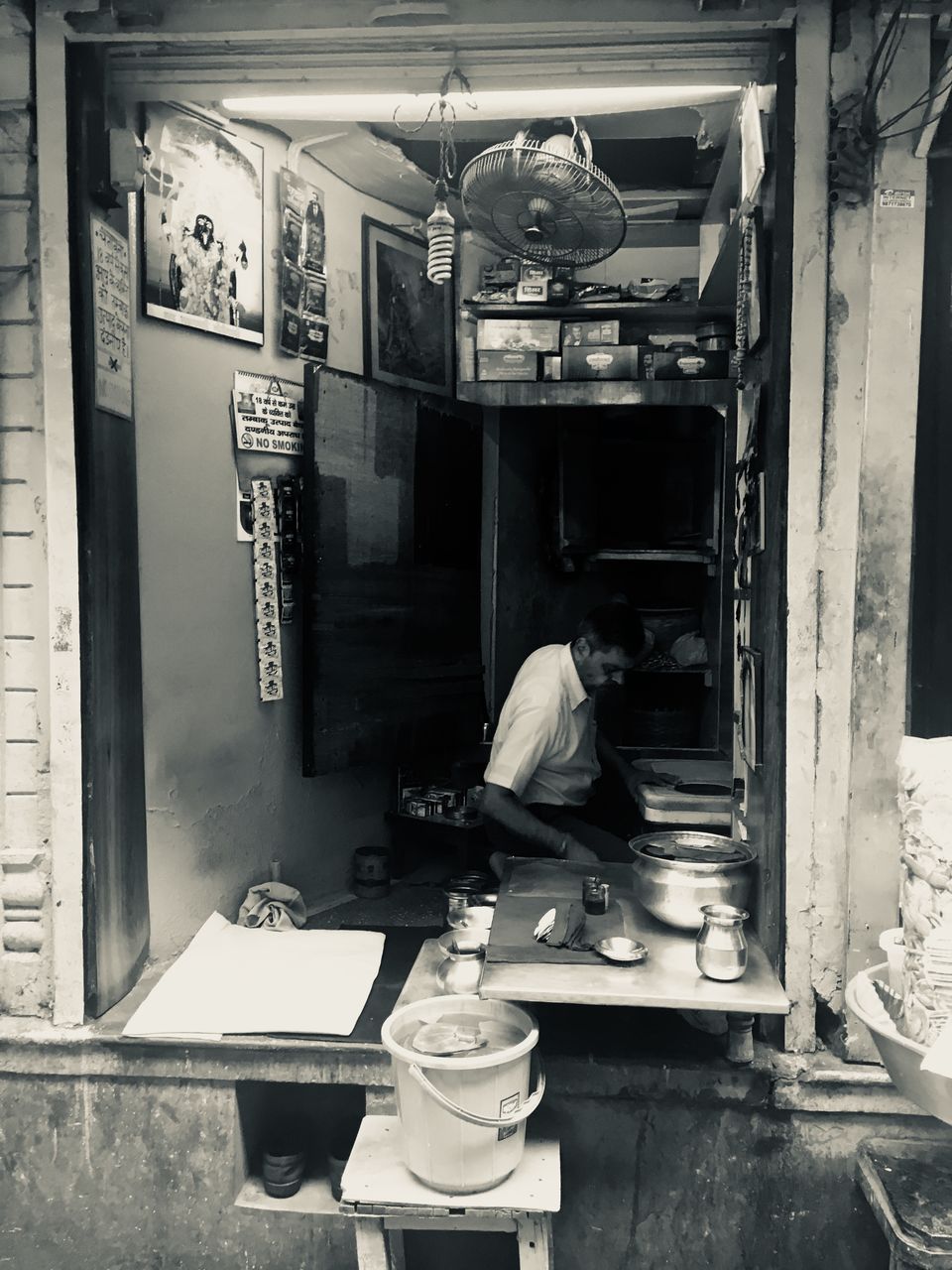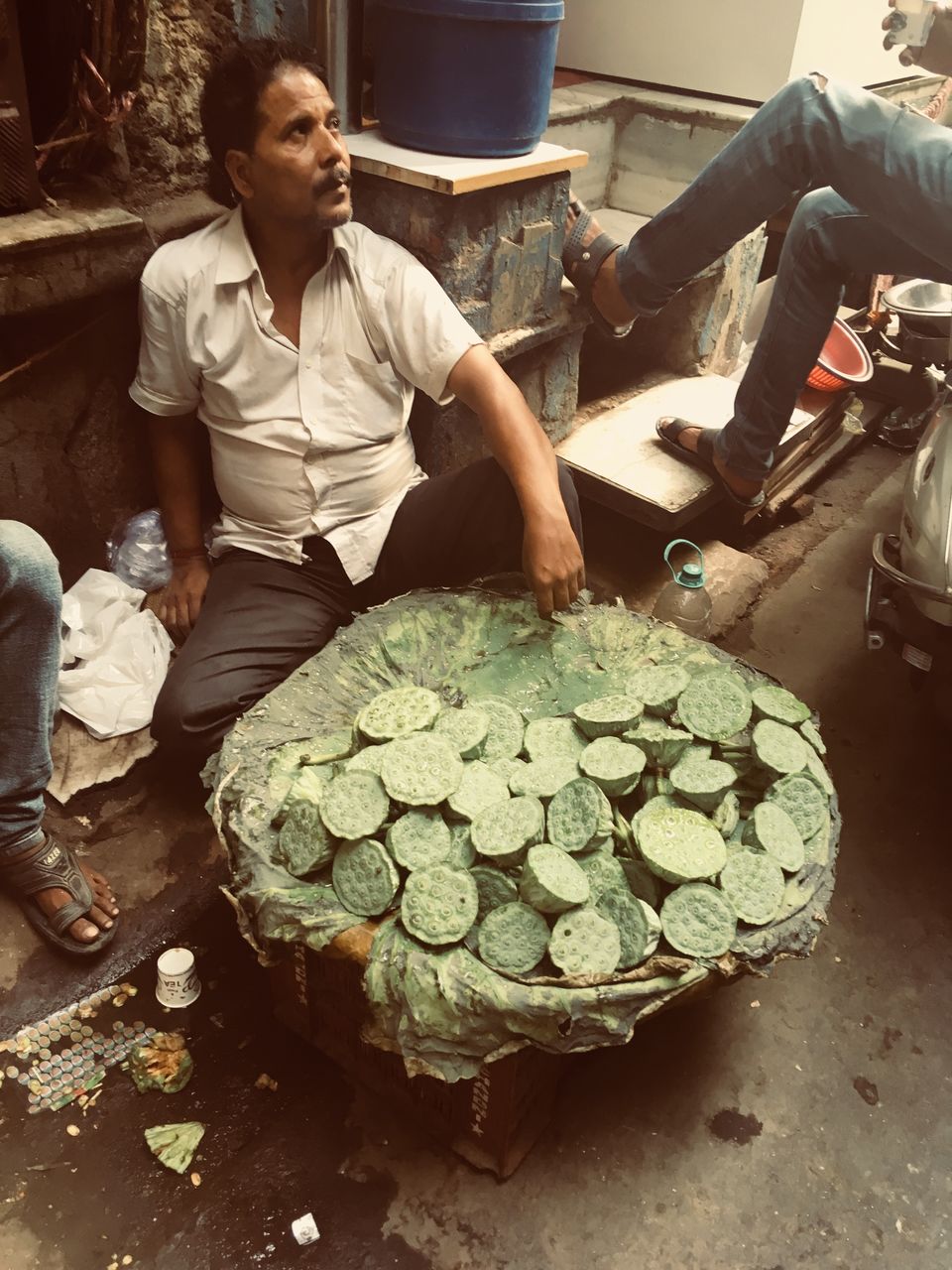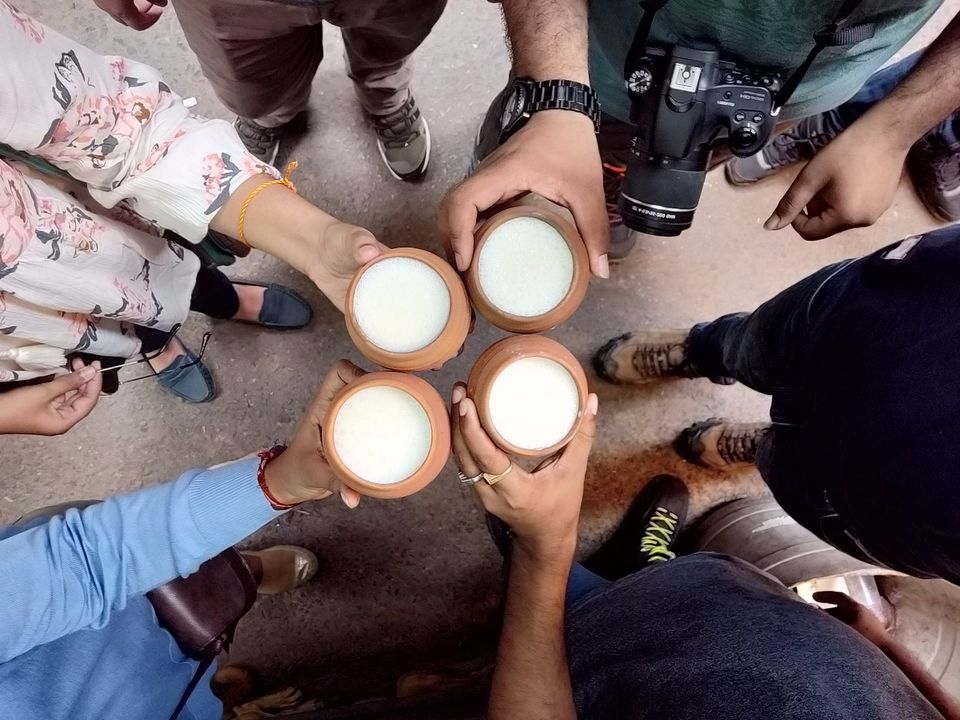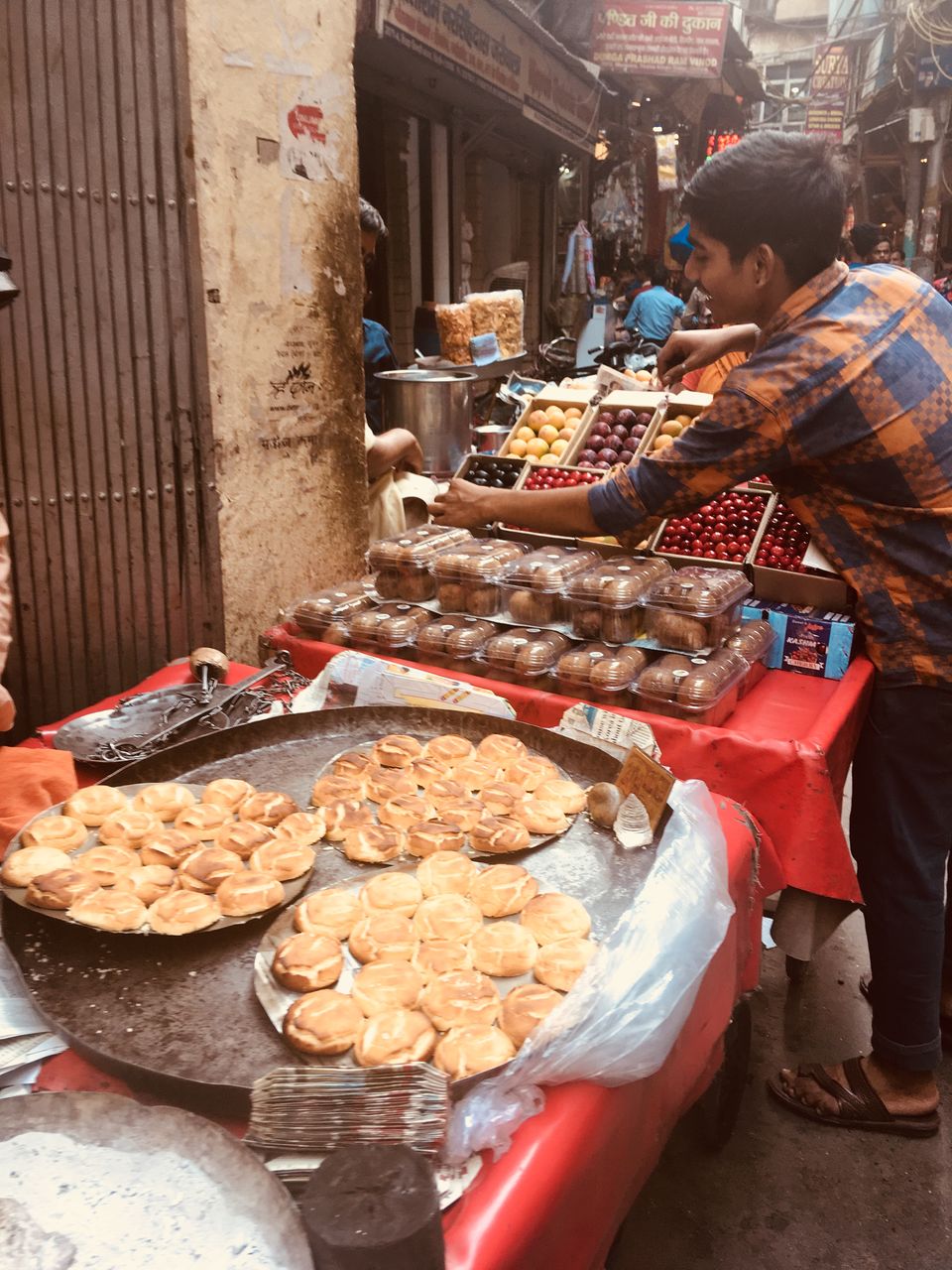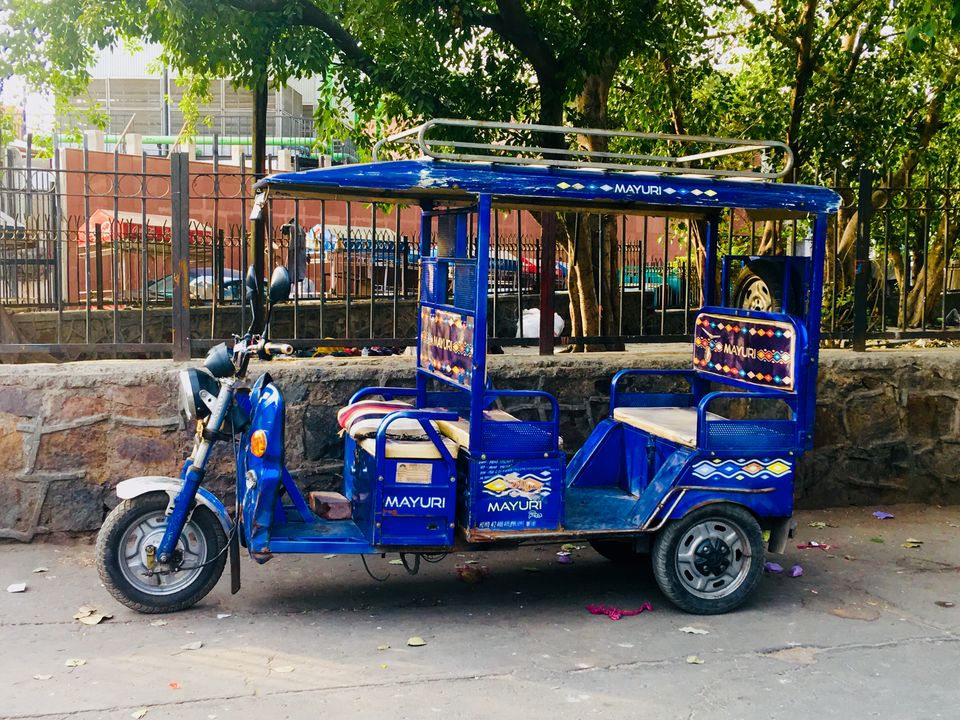 In the evening we rushed to catch our train, that goes to Kathgodam, at Delhi Cantonment Station.
June 3rd 2018
Well, it was my very first time in Uttarakhand, and the view from the train in the early mornings amazed me – the mountains, the cool breeze touching my face, sun rays trying to find their path across the mountains – Wow, everything seemed so beautiful !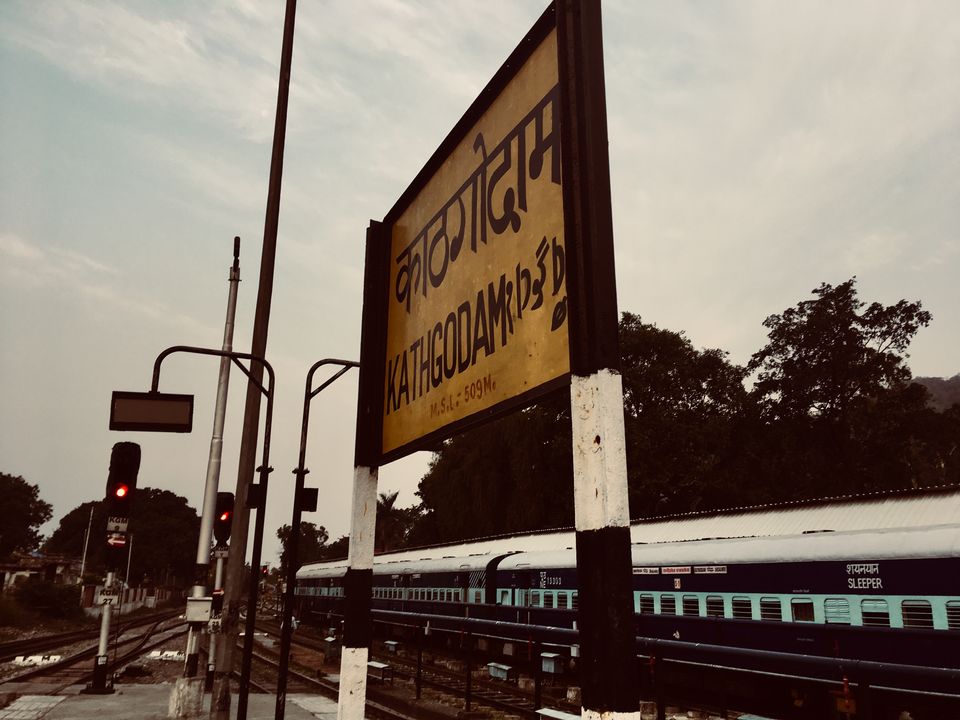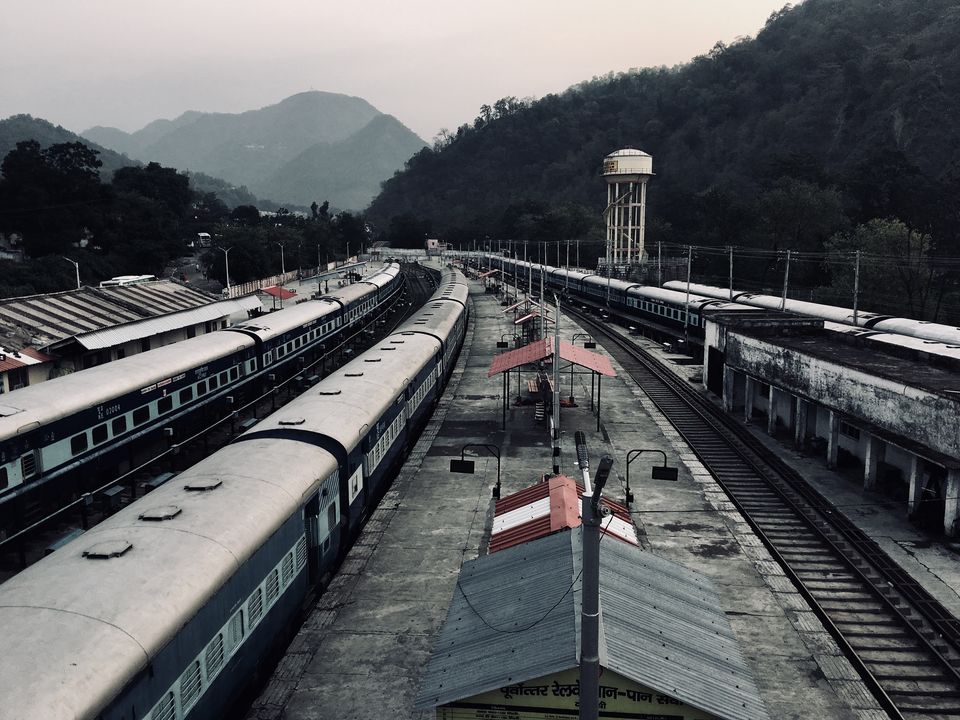 We freshened up in the station, and waited for the tempo that we booked with Thrillophilia, to take us to Lohajung, a small village amongst the mountains in Uttarakhand.
A total 8 hour journey on ghat roads – definitely wasn't easy ! Imagining that we had to return in the same route after the trek, dreaded us. We started from the station at around 6 AM and reached Lohajung by 5 PM, with a few breaks for lunch and tea in between.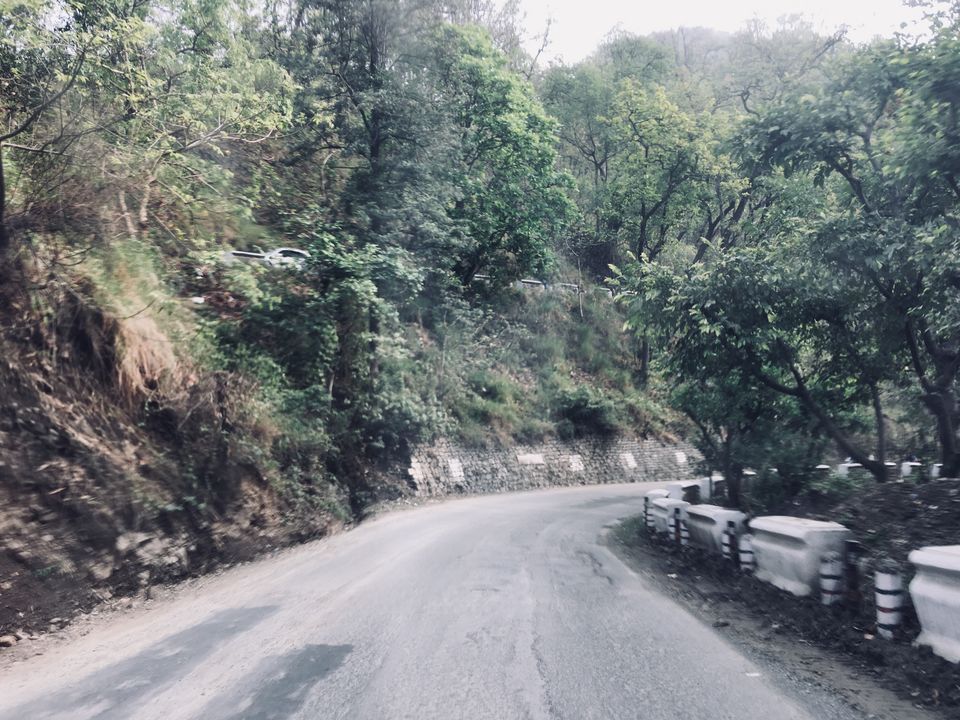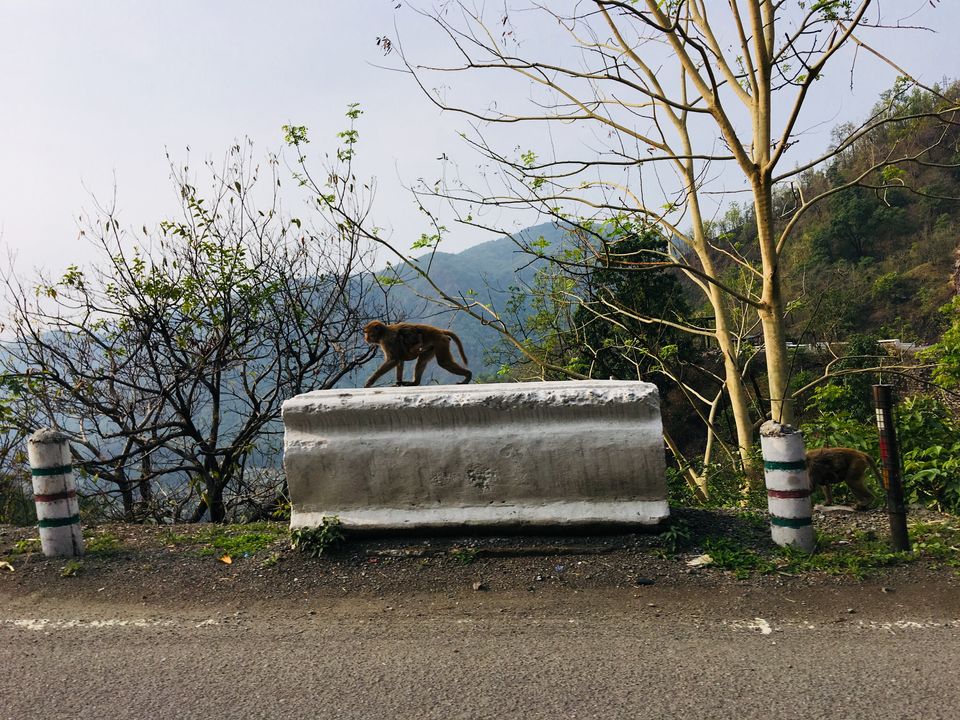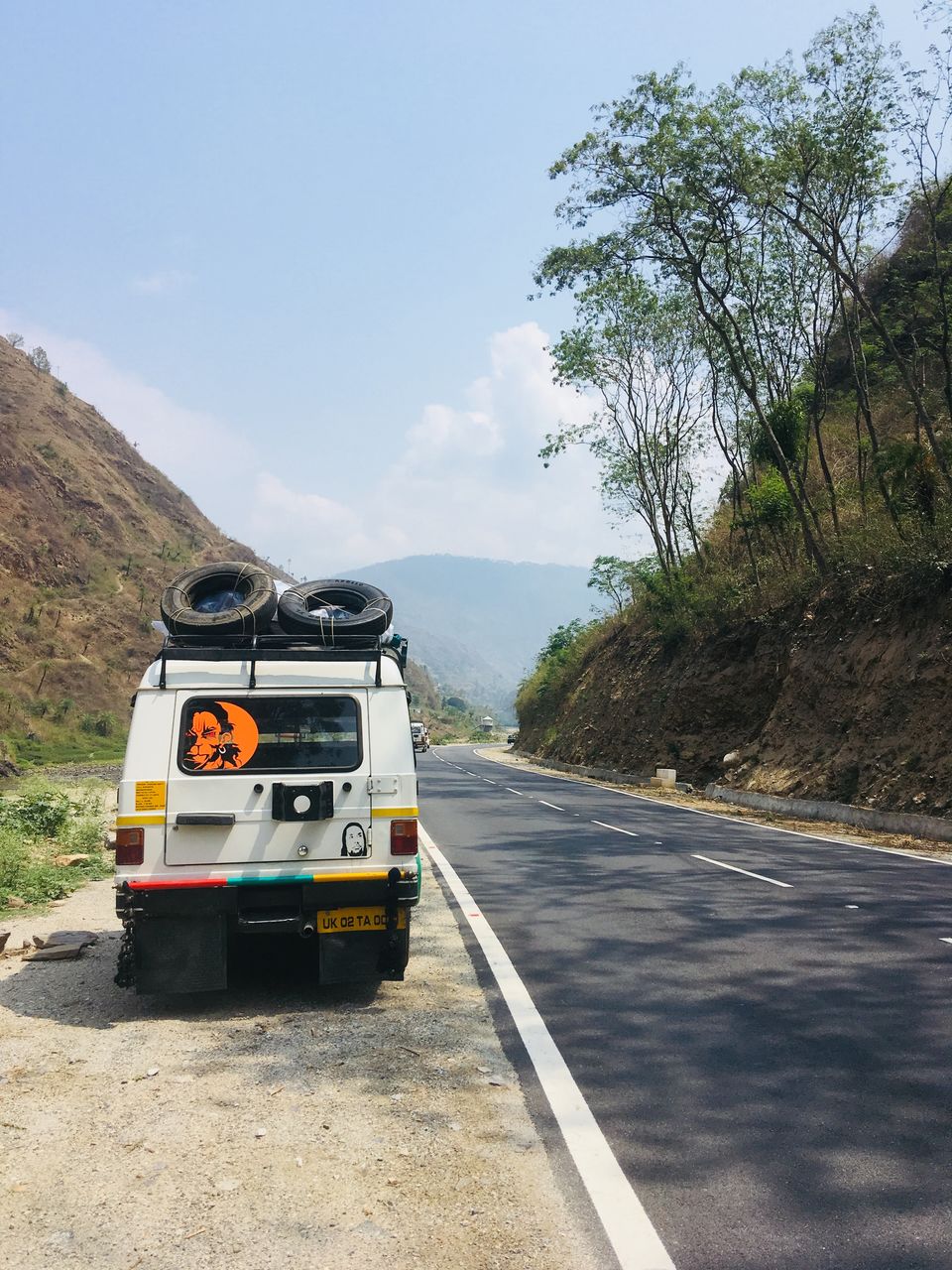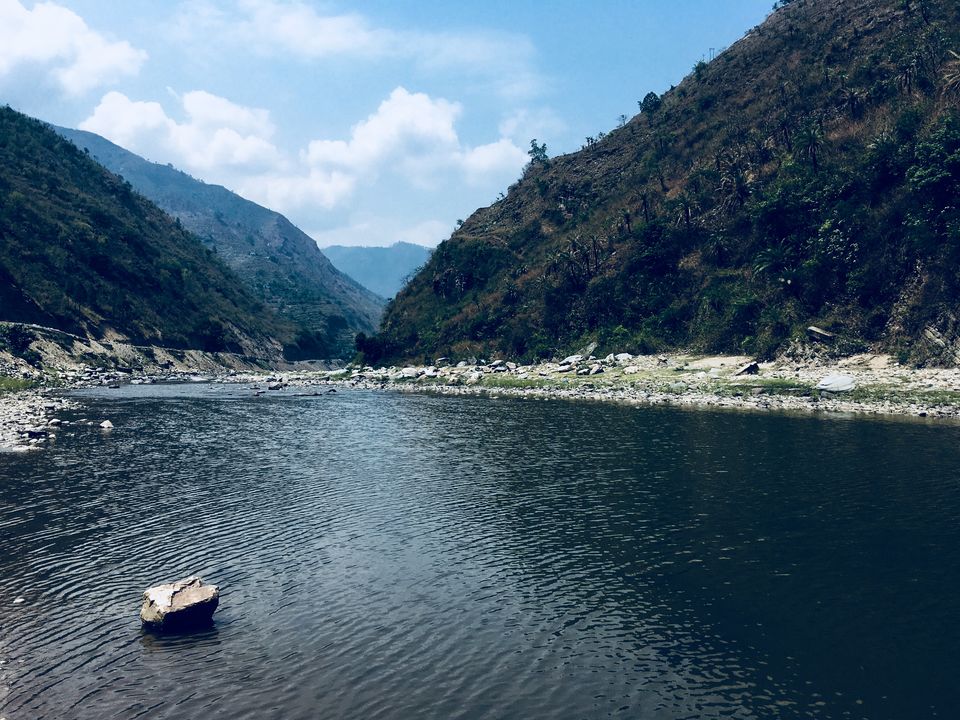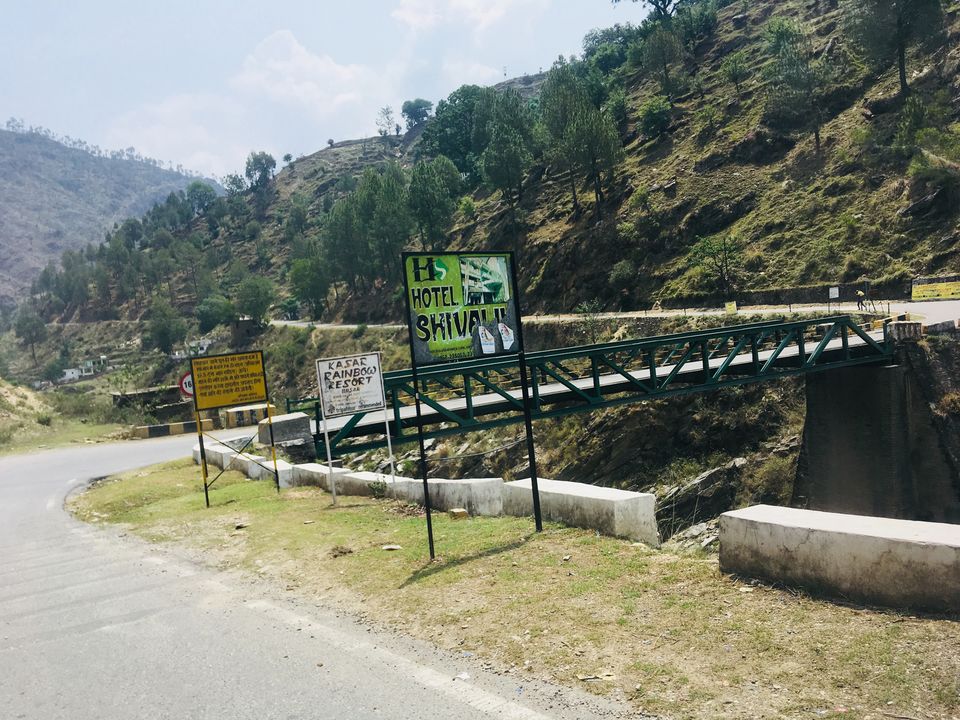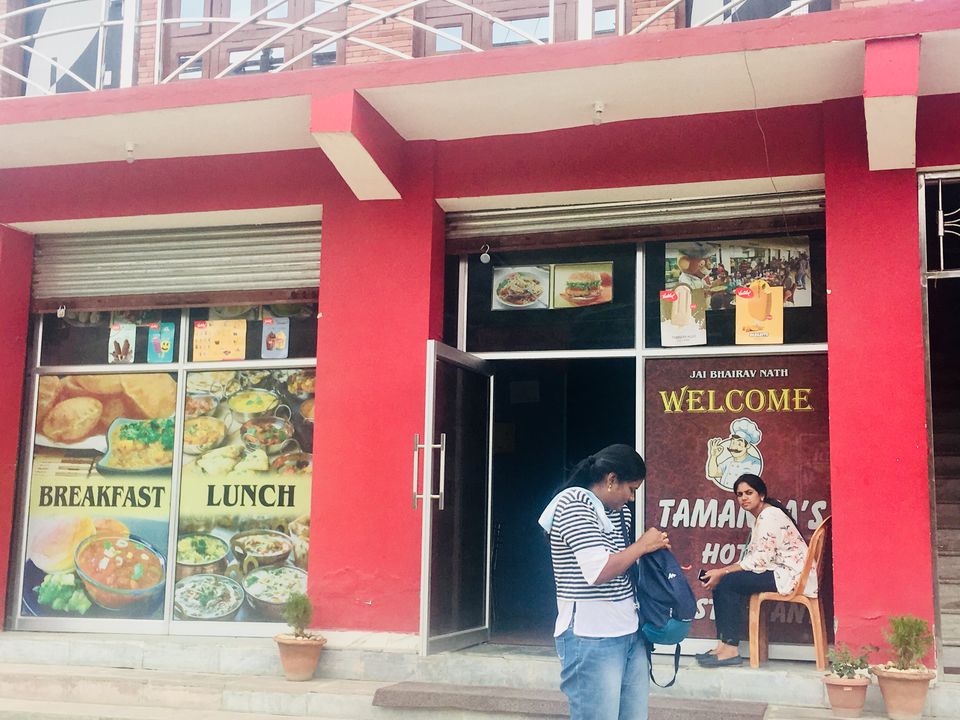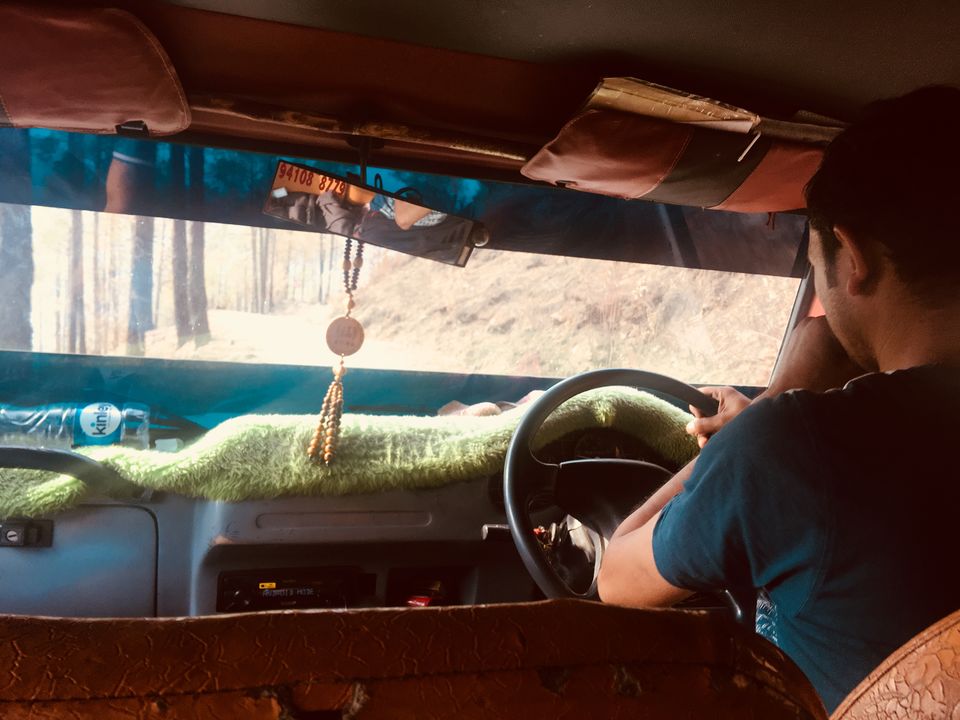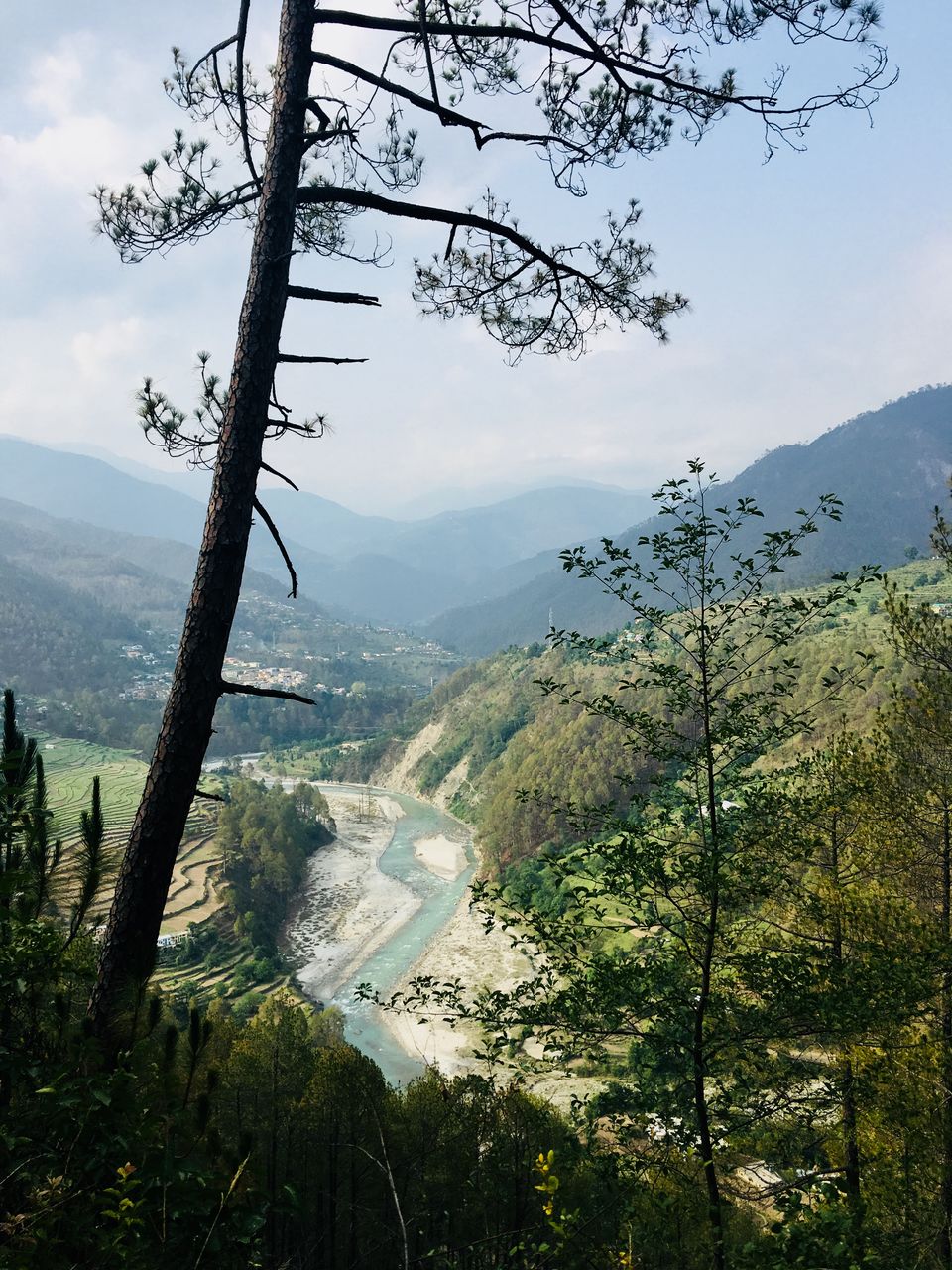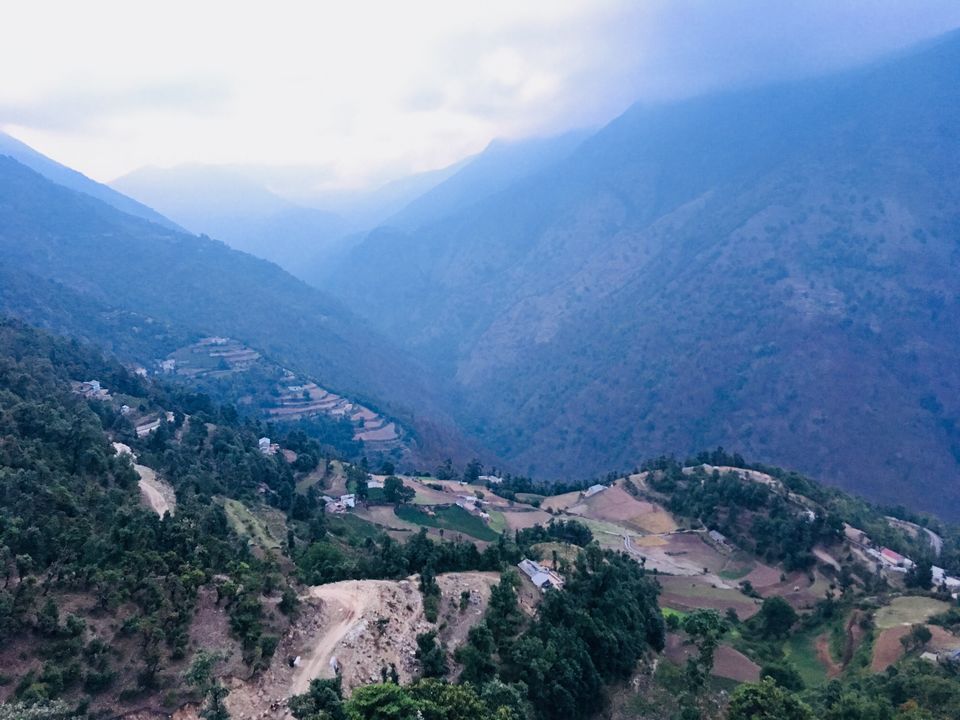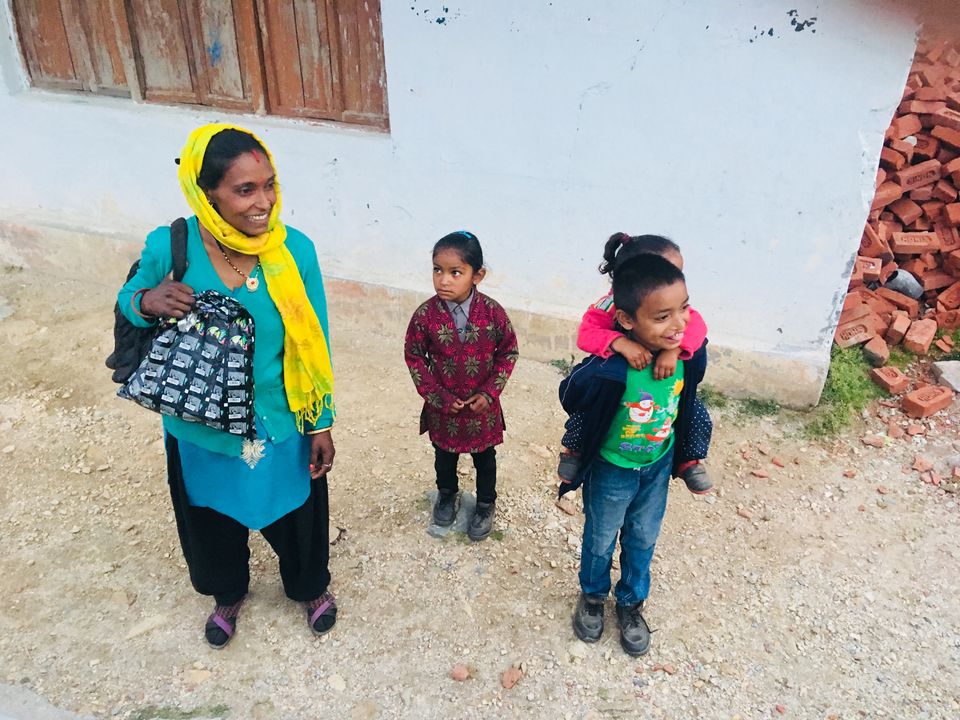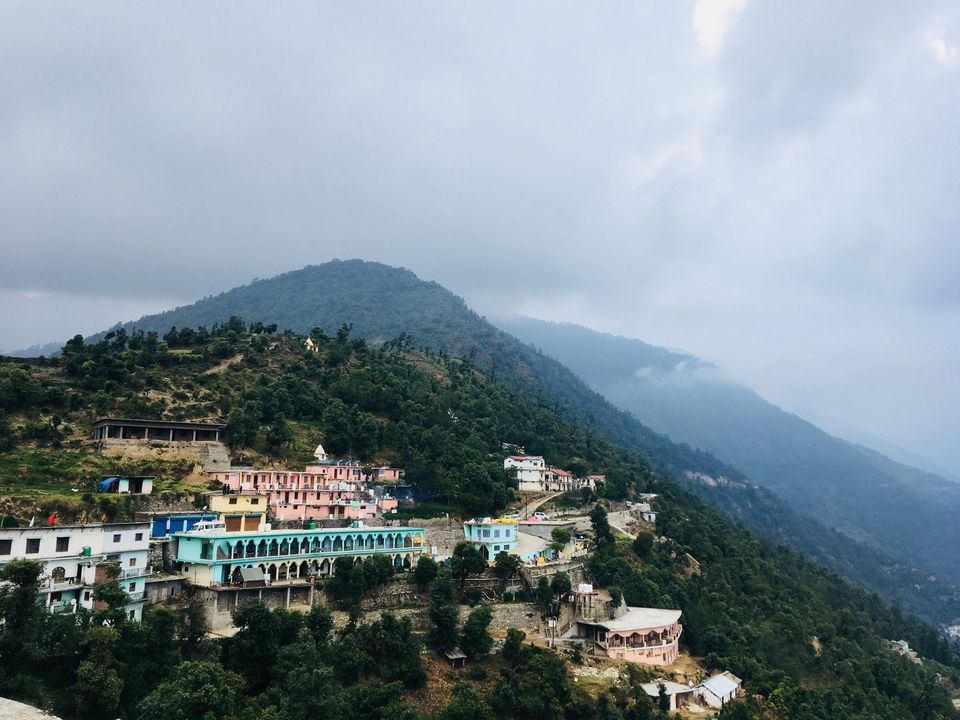 June 4th 2018 – Lohajung -> Kuling -> Didna
Here starts the journey of how I made friends for life, of how I did things that I never thought I would do, of how it feels to be in heaven, of how all my instant wishes came true, and how all my beliefs changed, and fears gone ! Loved the journey more than the Roopkund itself !
We did some last minute purchases early in the morning. Lohajung is the base camp for the Roopkund trial, and so you can find many stalls selling trek gear- trek bags, poles, shoes, sweaters, gloves and everything you need. I got a few pairs of socks and winter mufflers.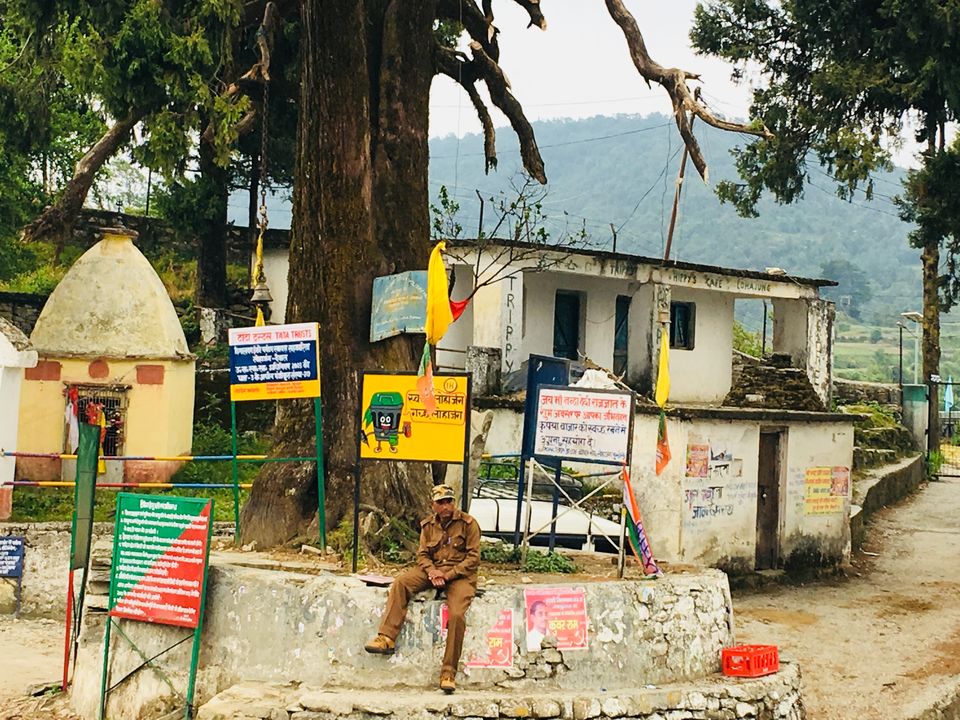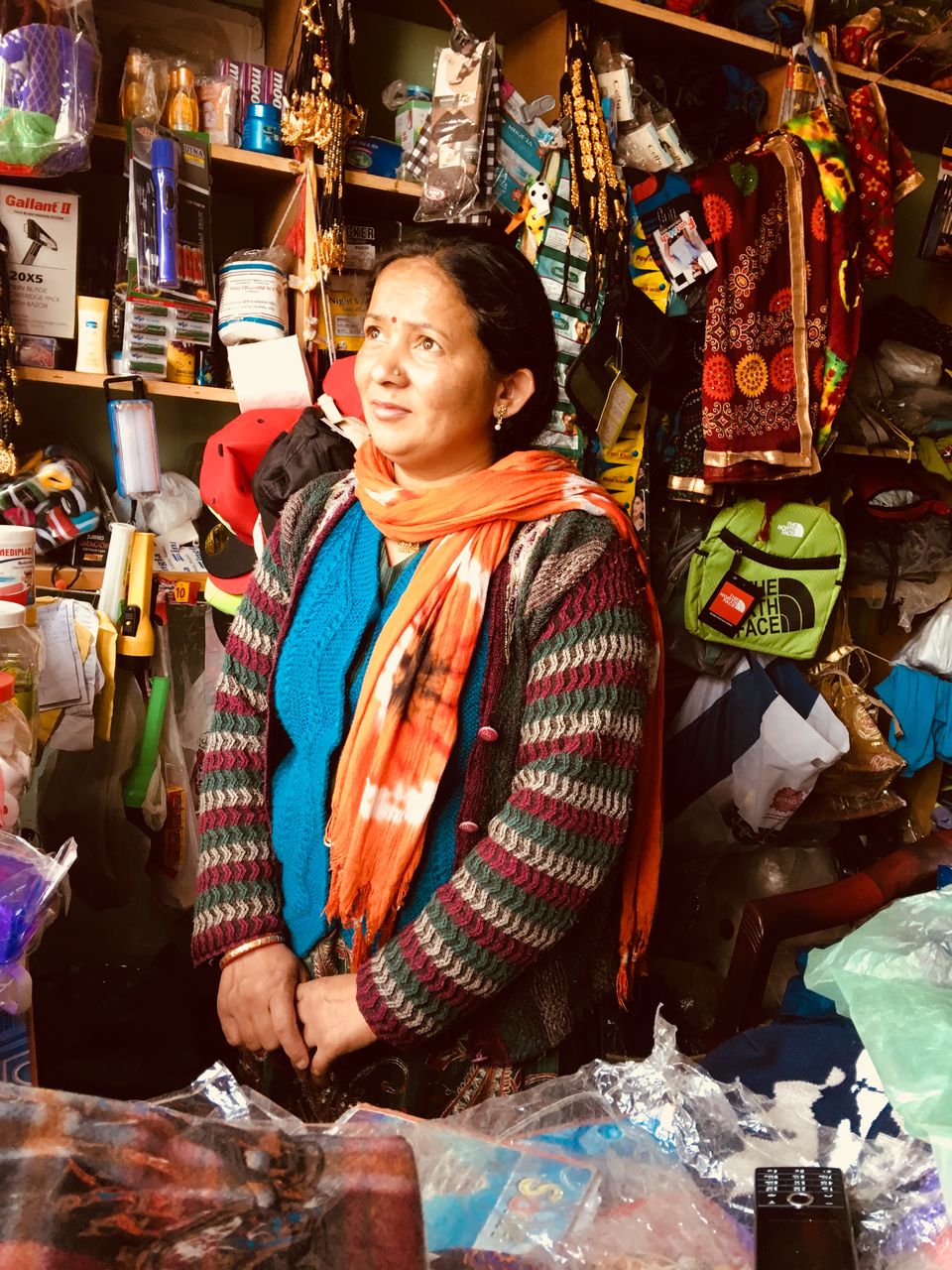 Then we started, after a nice group photo. Hip Hip Hurray !!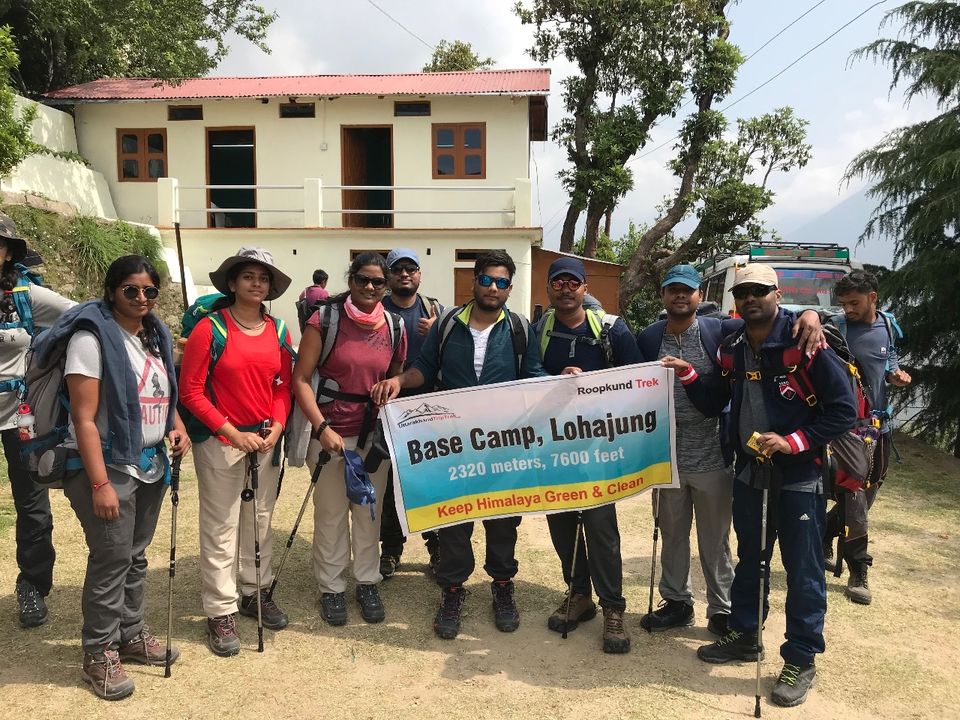 The first half of the journey was ok, as we walked on road. We stopped by for a while at Kuling village and then walked past it. This was the time when we were still adjusting to the walk, comfort of shoes and setting our hats and glasses right. Meeting the locals, a few highs and lows, collecting stones there was what it was majorly.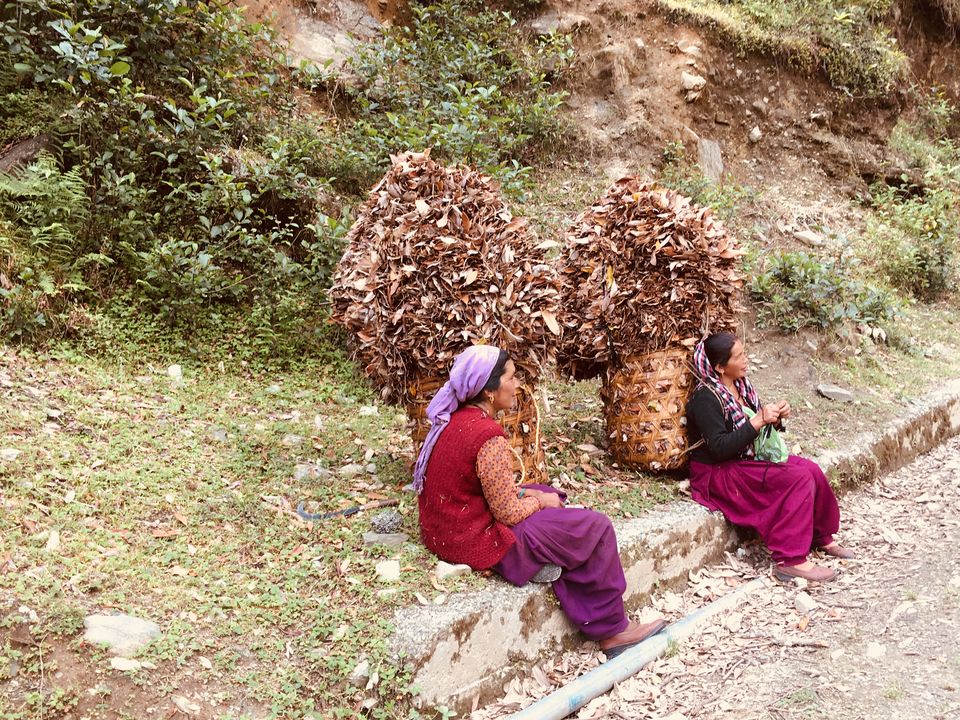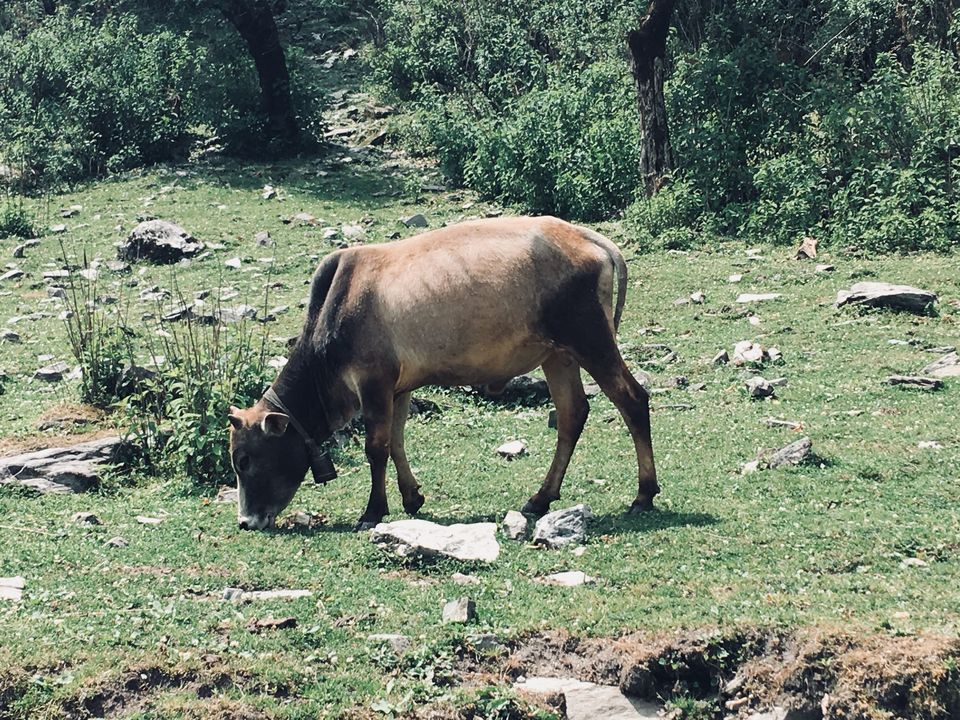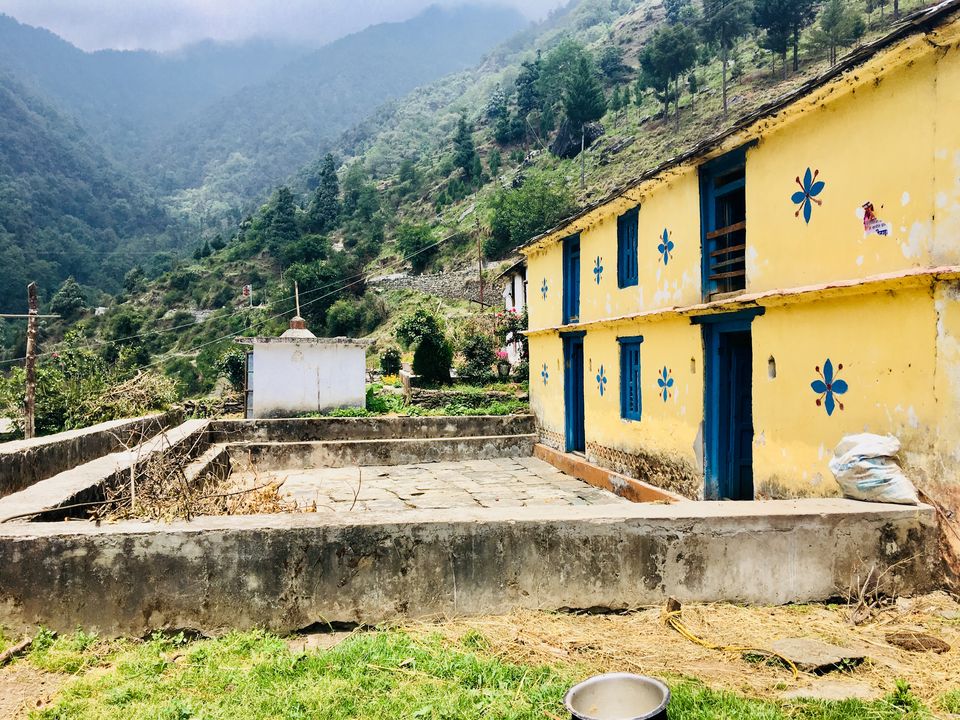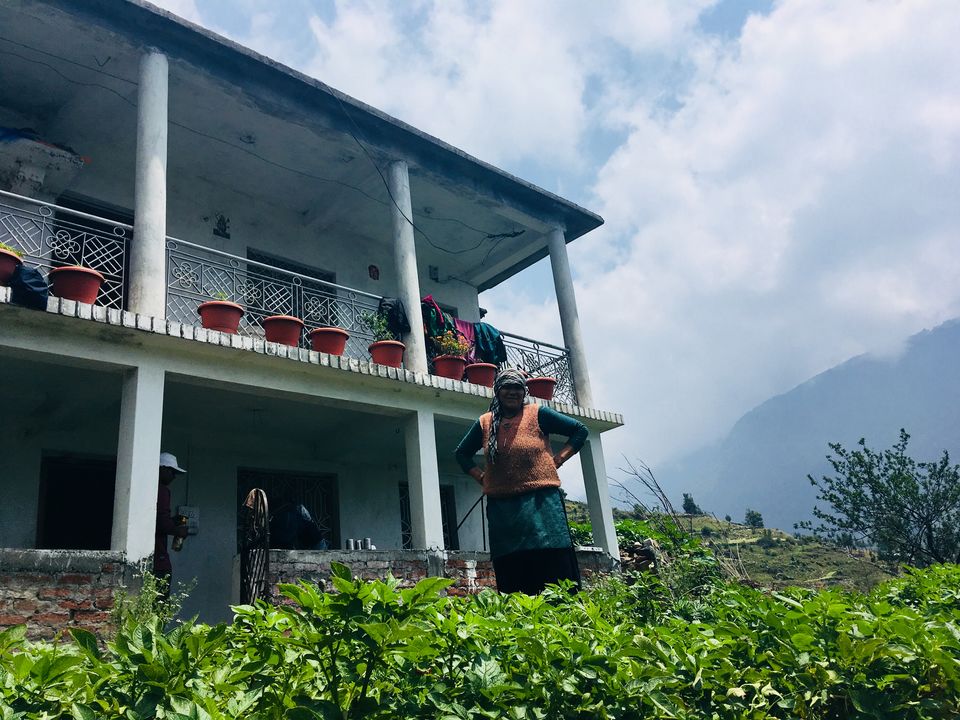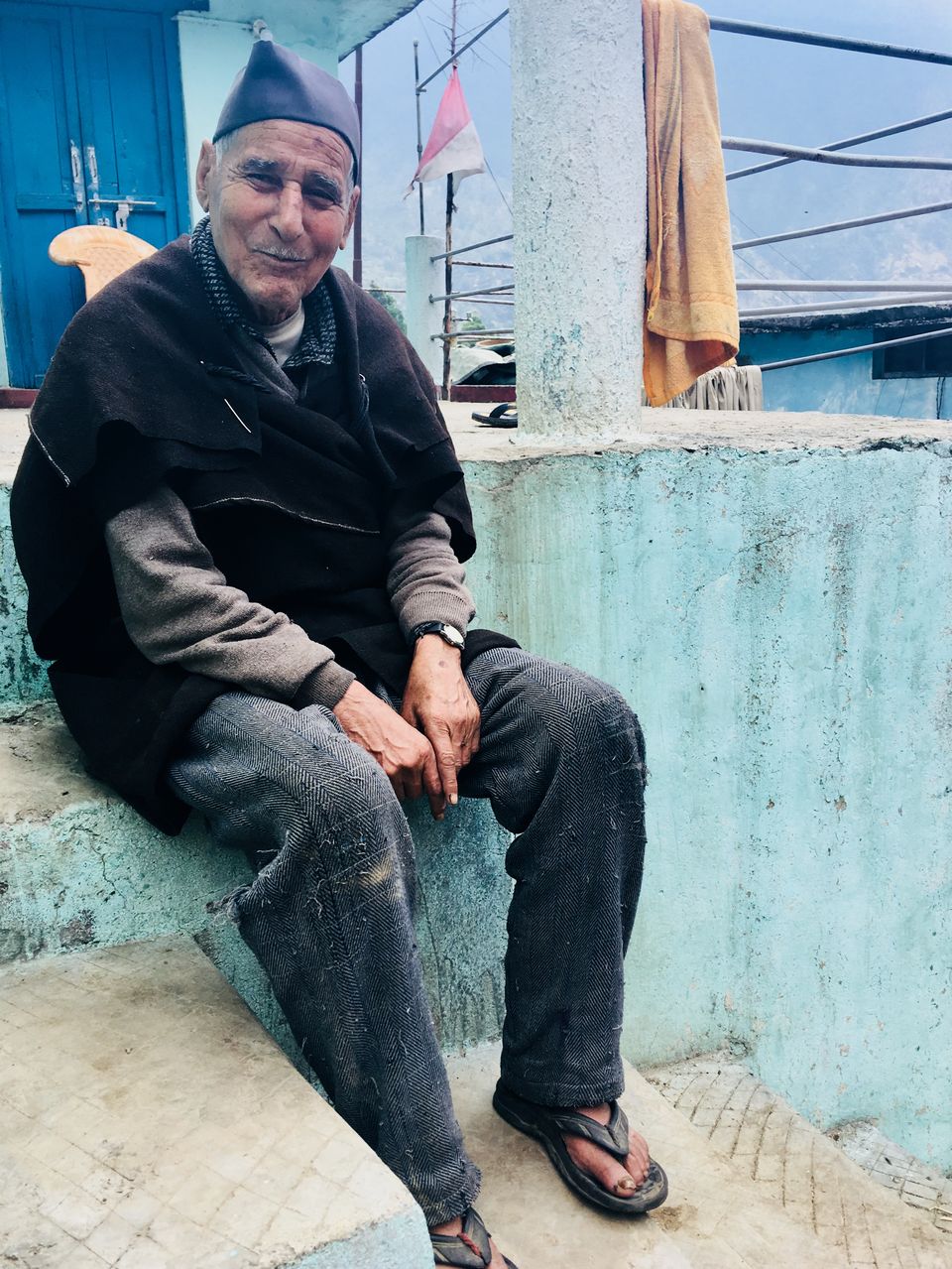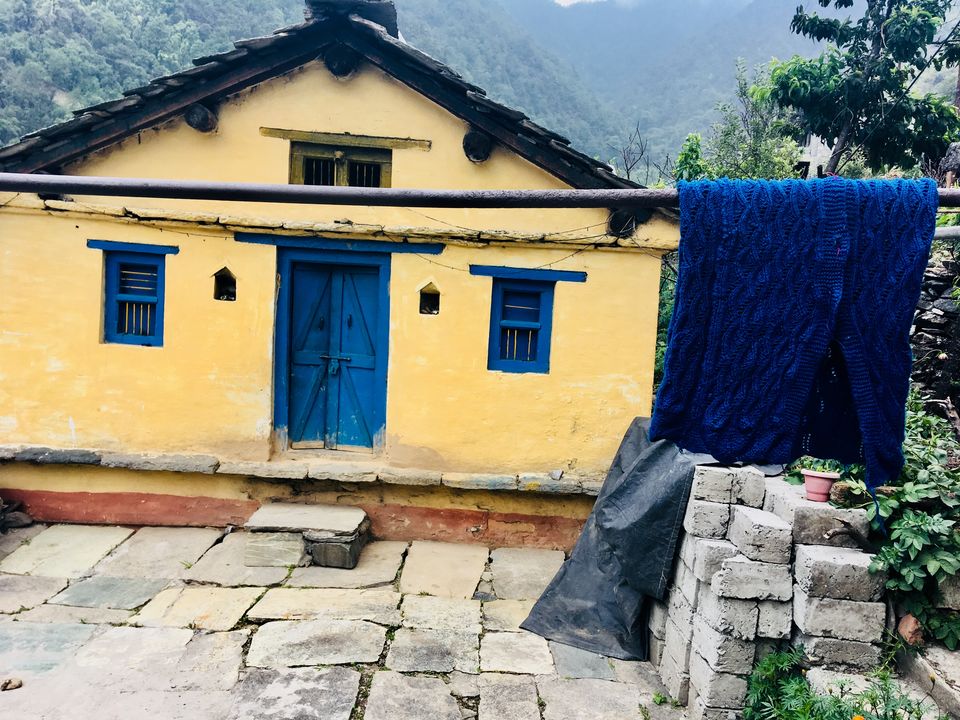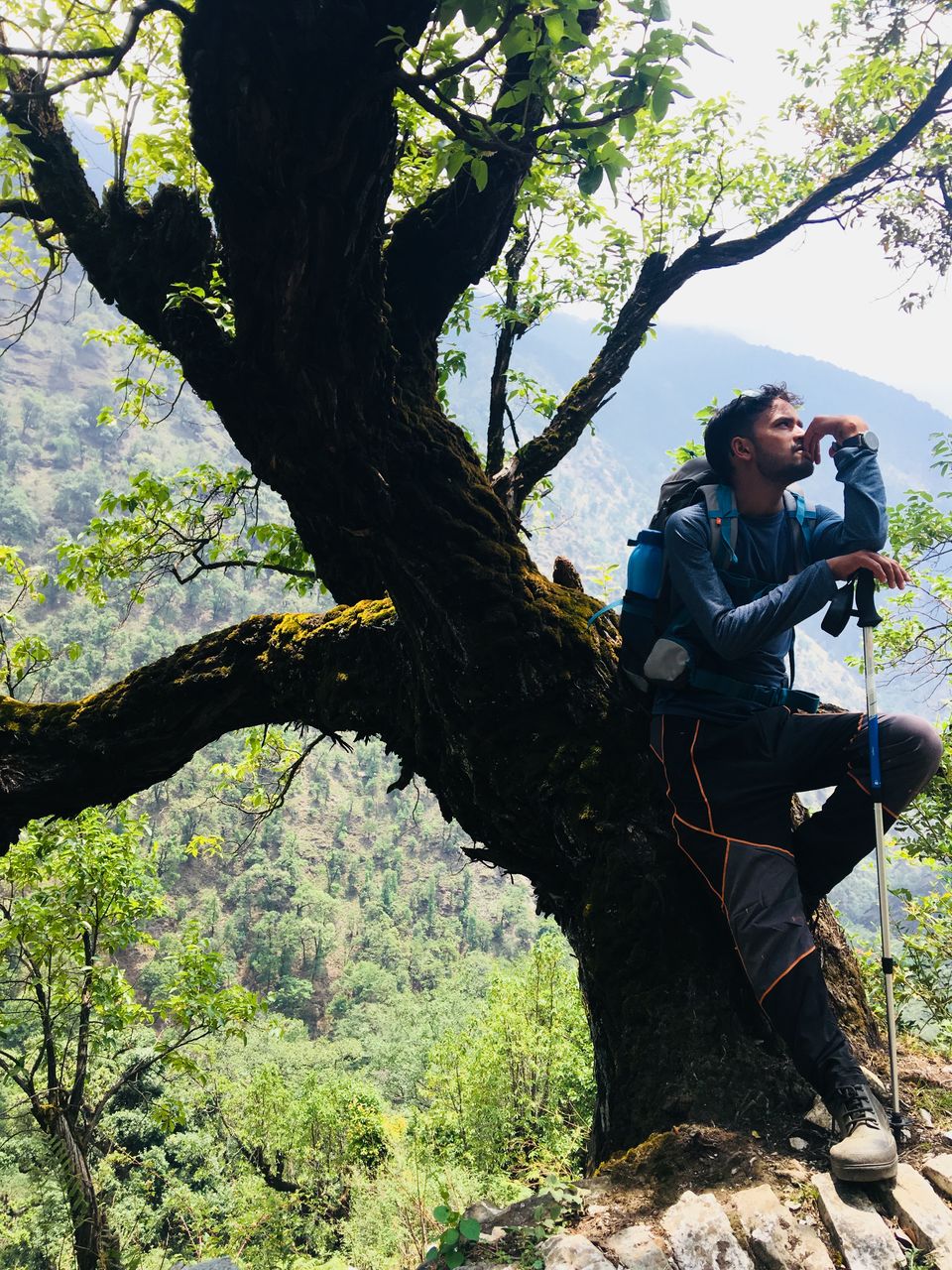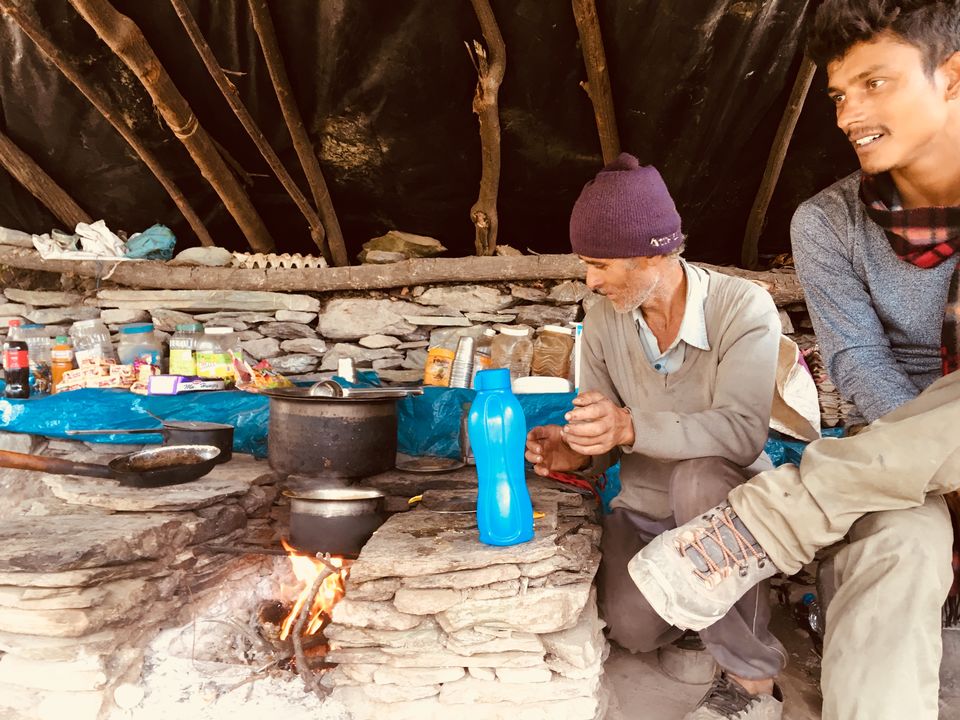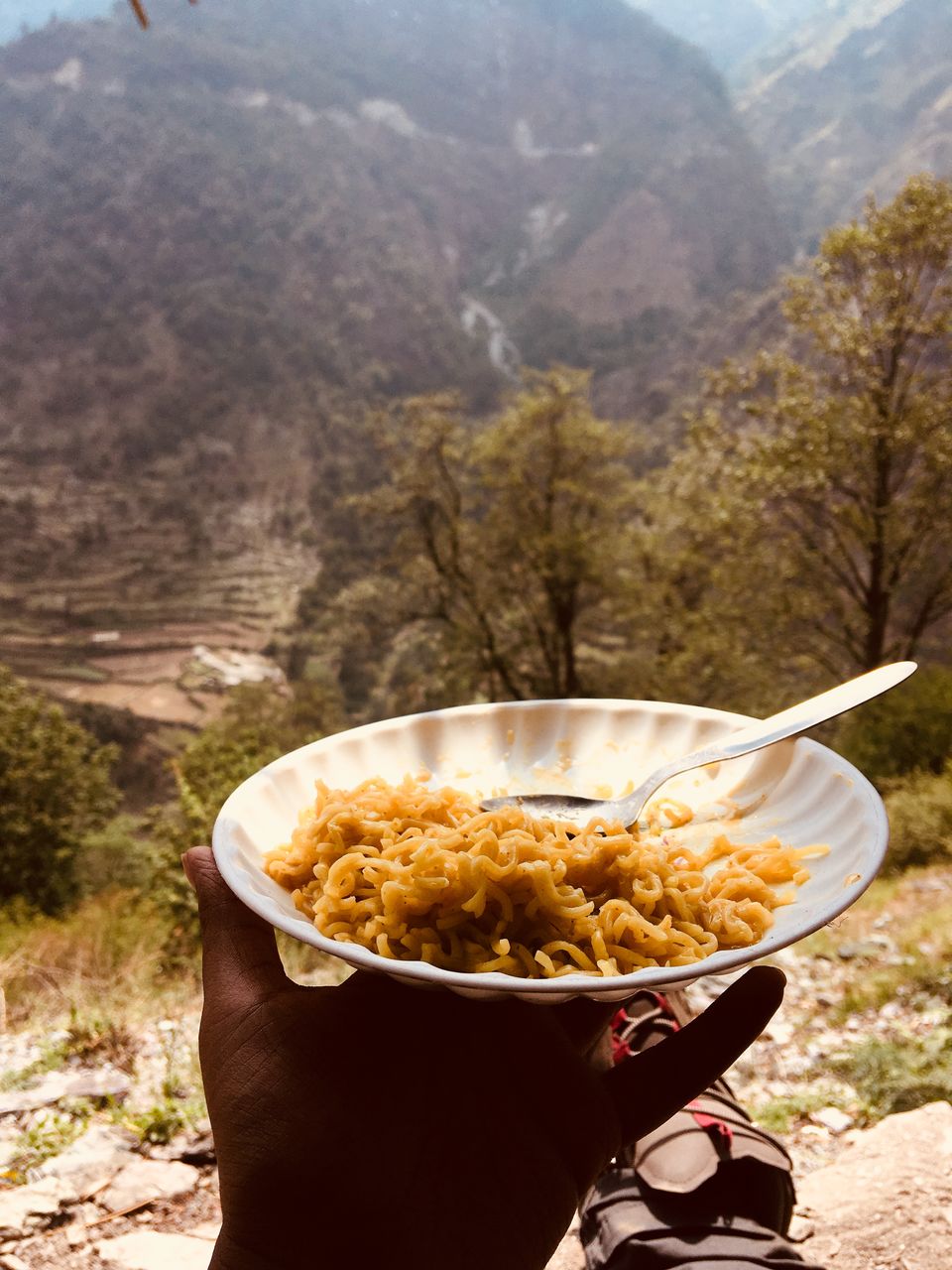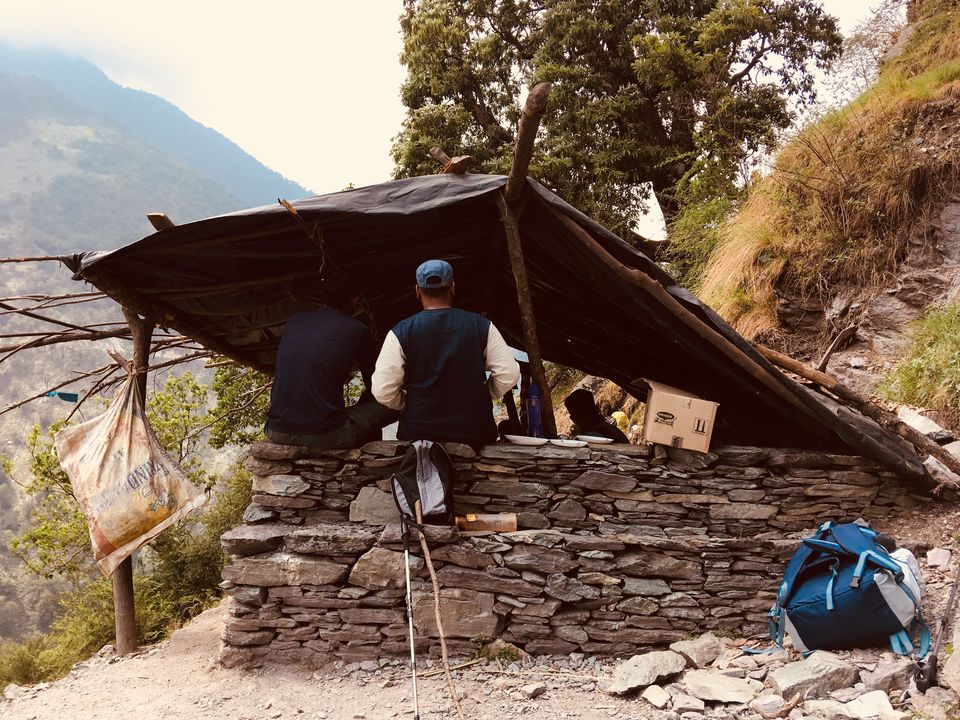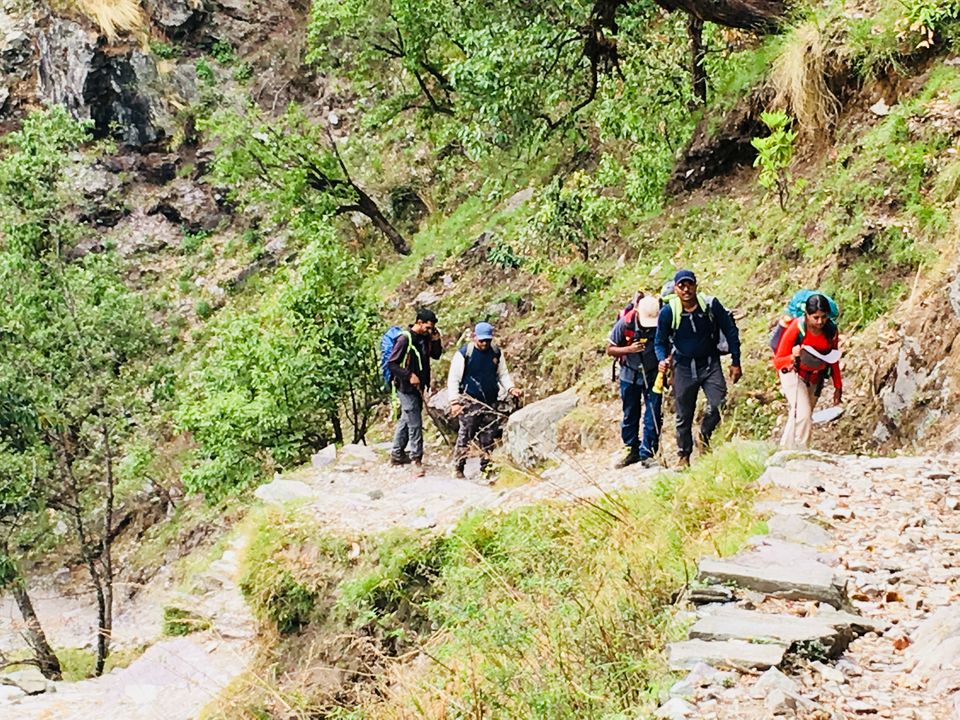 The second half seemed to be a steep climb, and we started to feel the weight of our bags. We pushed ourselves to reach the first maggi point. We sat down for a cup of tea and maggie. Luckily, also got to see a himalayan magpie right in front of us !
Finally reached the Camp site- Didna village – a small village with no connection to road, and the last village in our trek.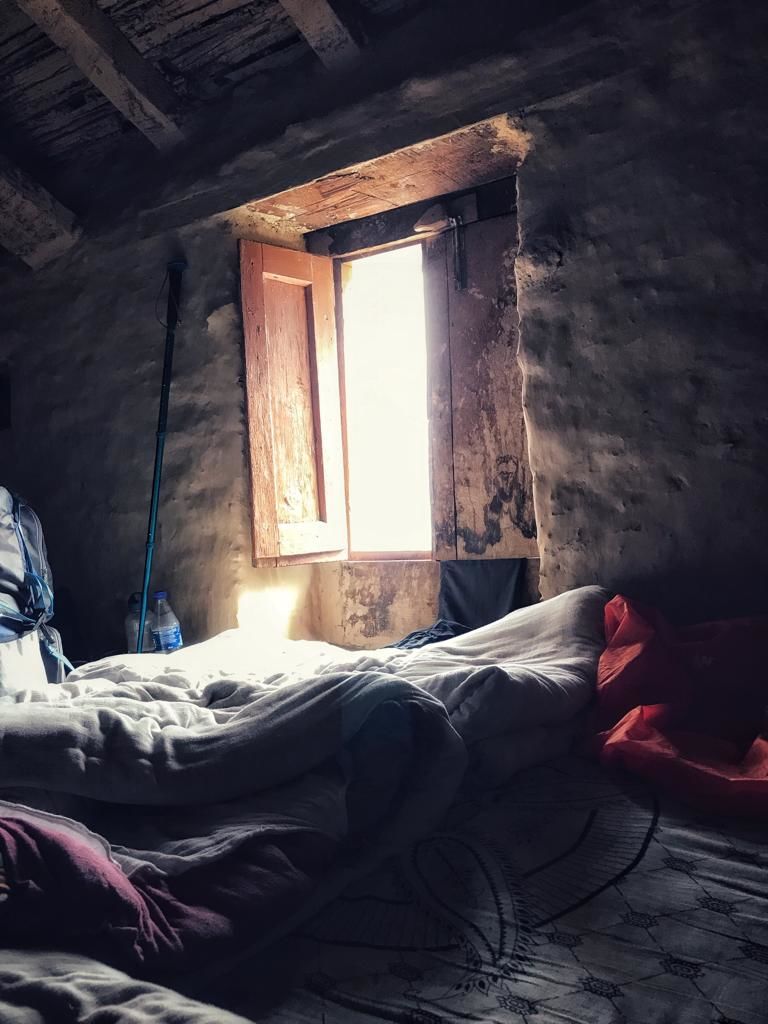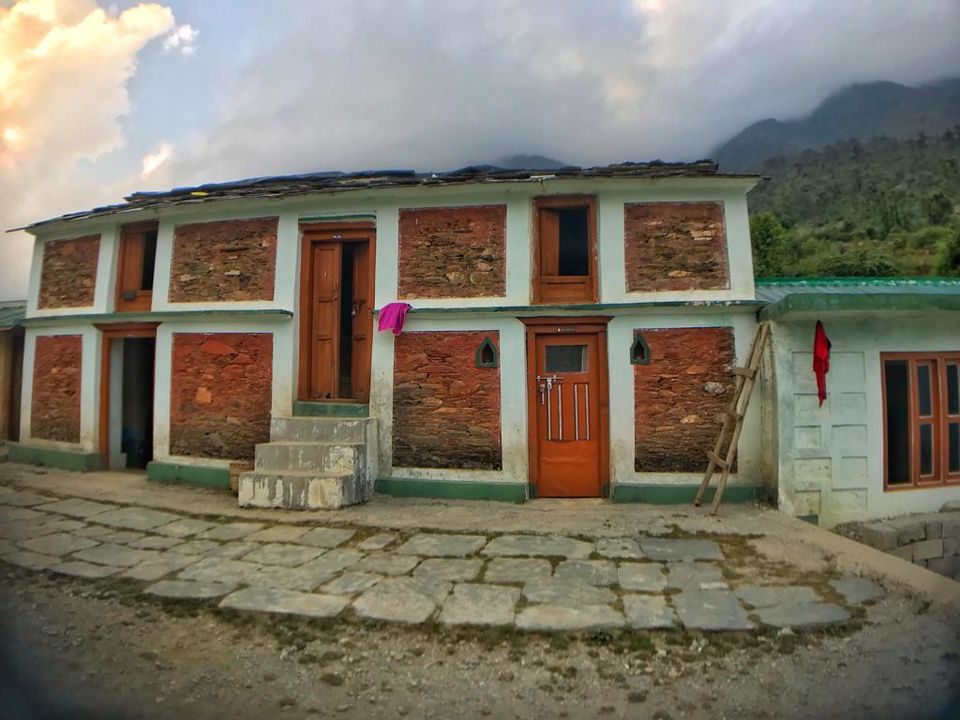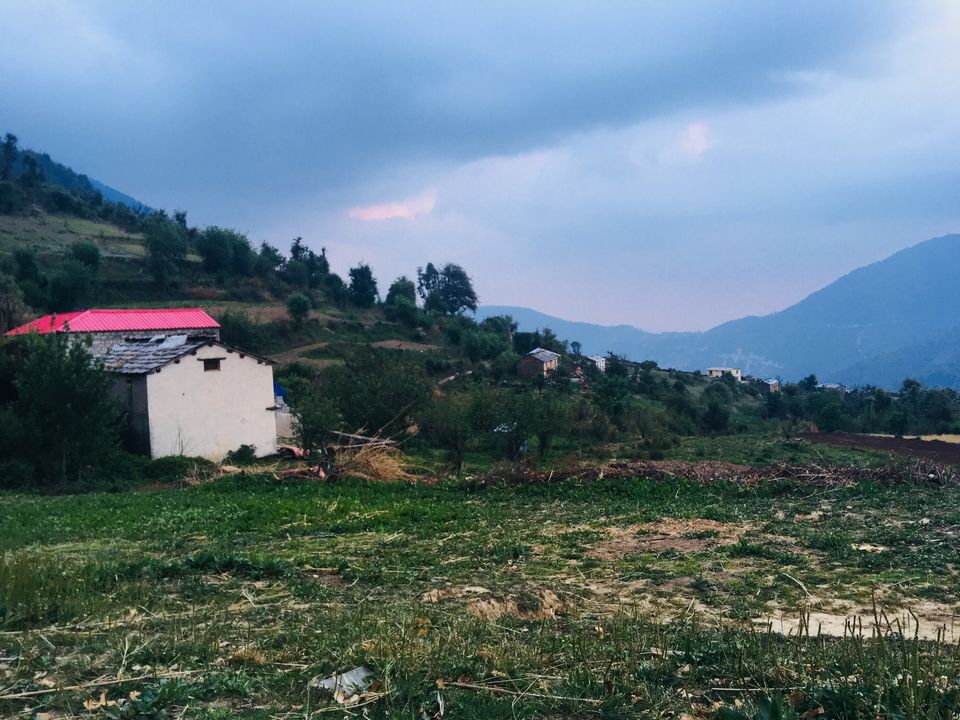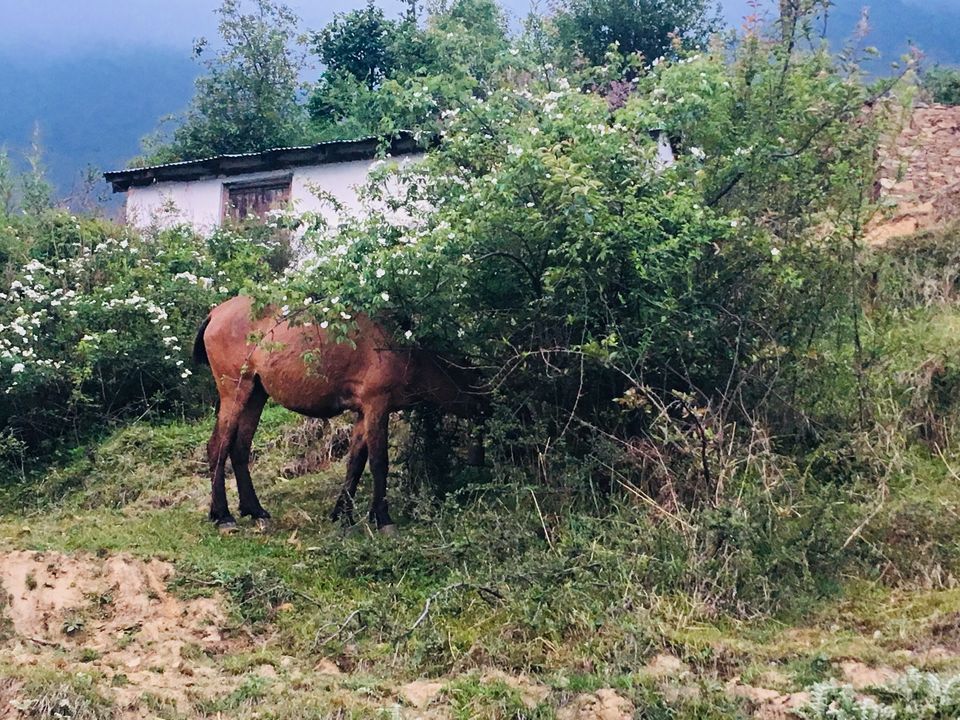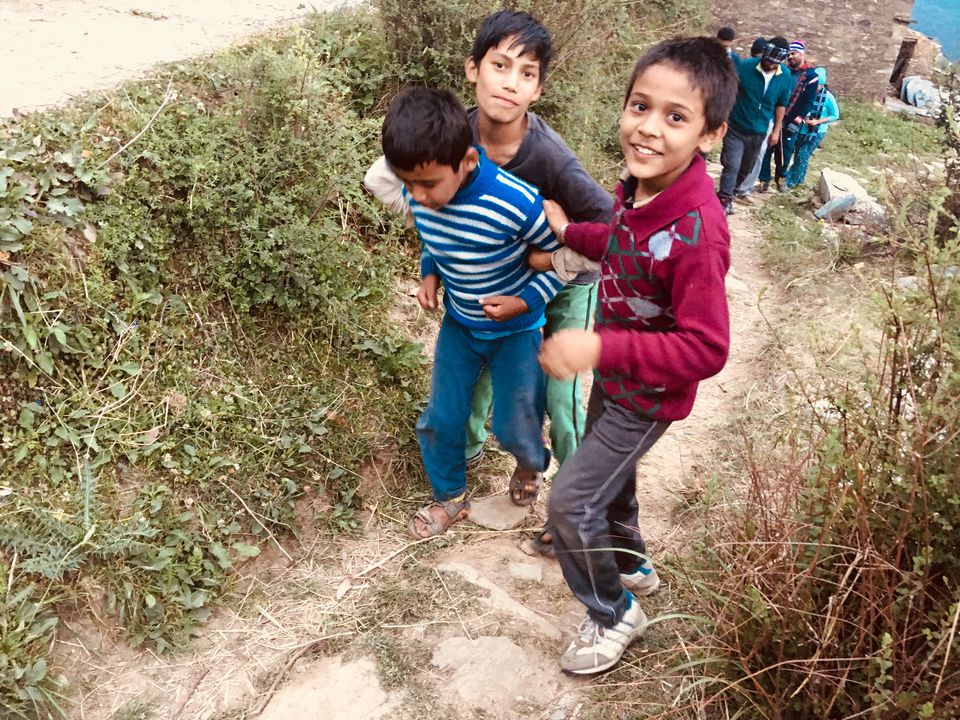 June 5th 2018 – Didna Village -> Ali Bhugyal -> Bedni Bughyal
Mesmerising of all, the Bhugyals !! Here we come !
We started in Didna at around 7AM in the morning, after breakfast, and carried a pack of rotis for lunch. The climb was a bit steep from the back of Didna village.
The place looked so beautiful in the morning mist, I couldn't believe if I was still on Earth. It felt like a setting in old movies !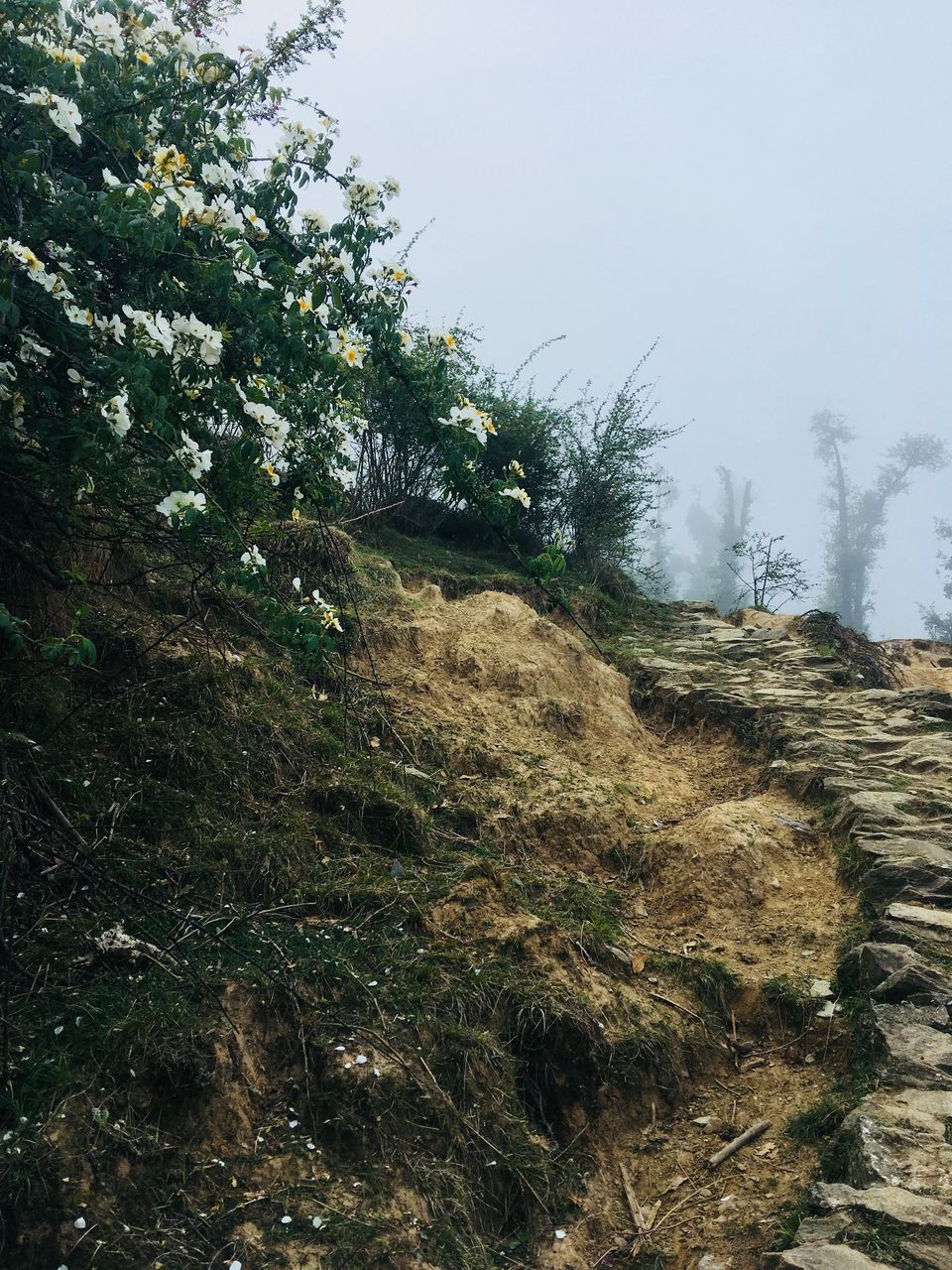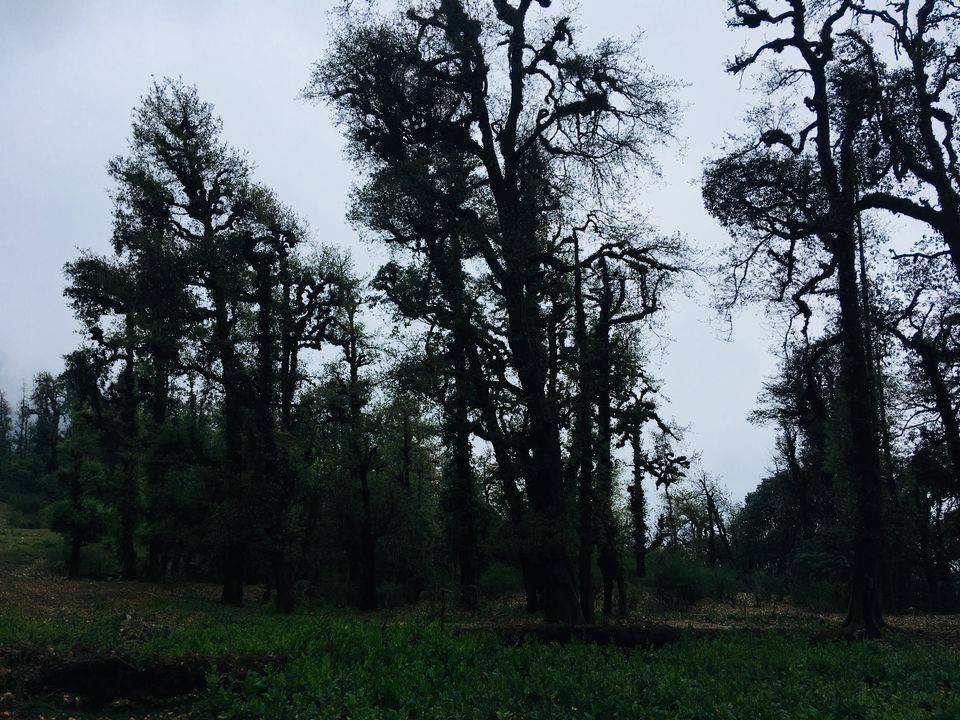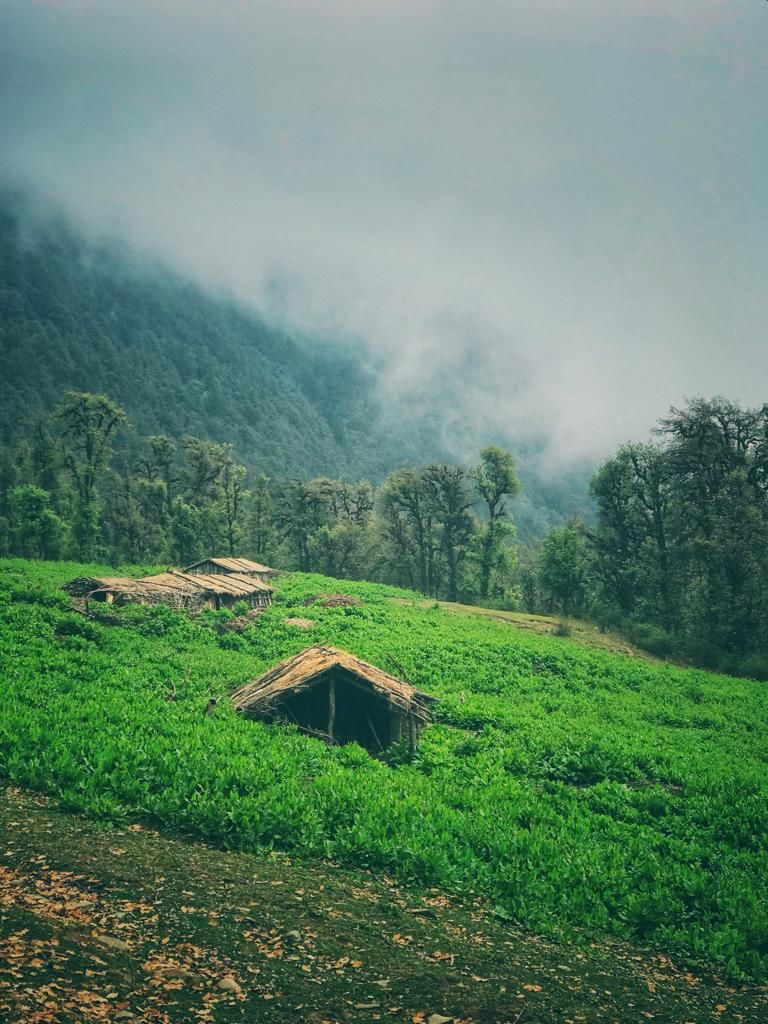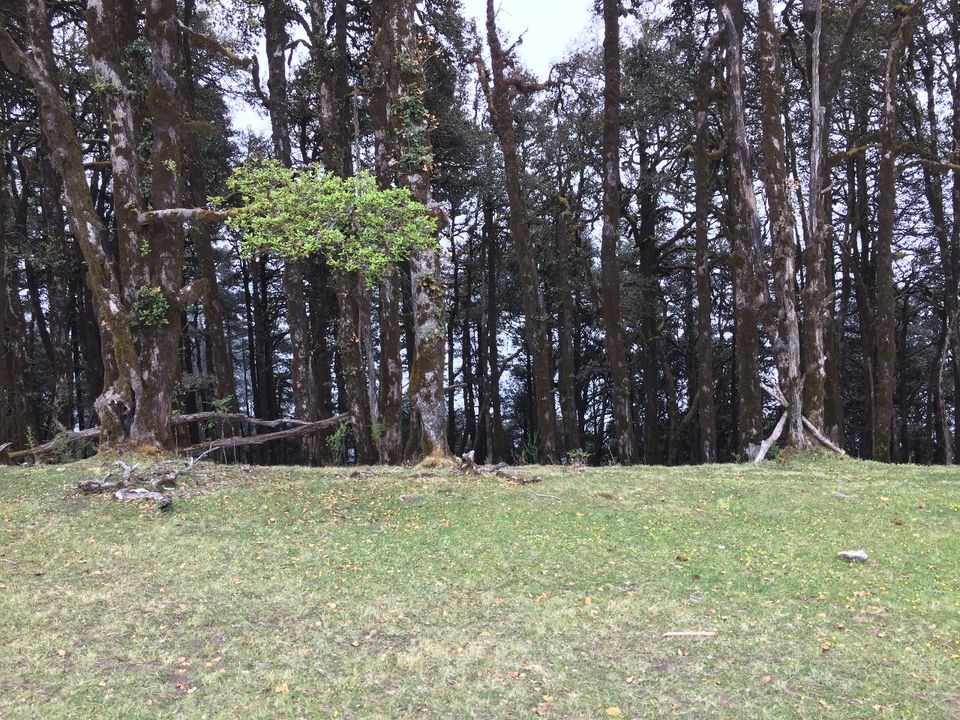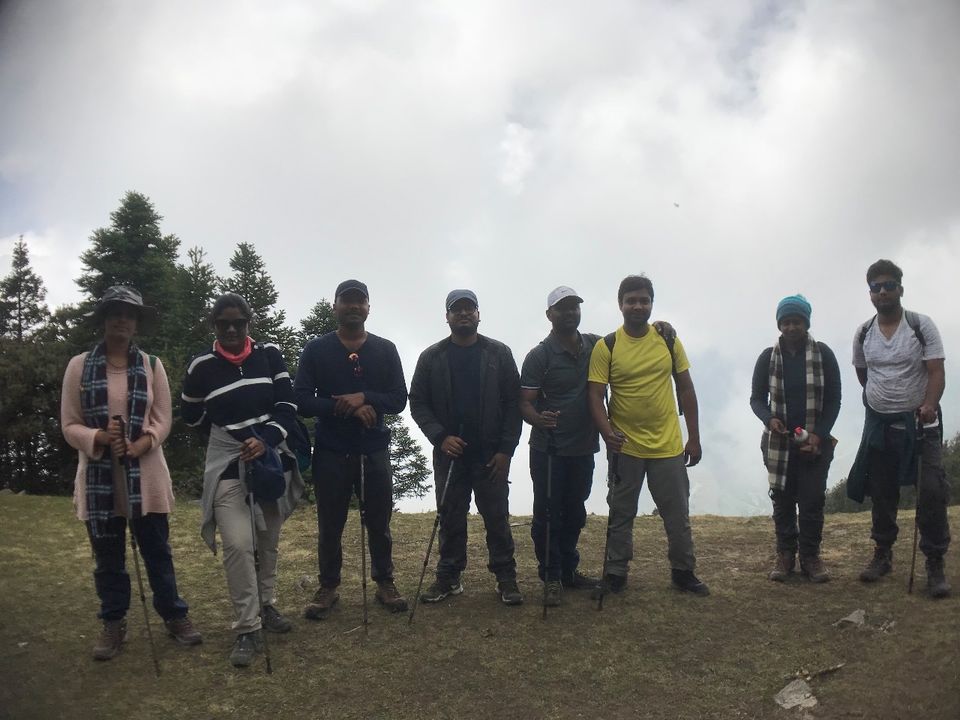 First it was a mix of natural green lawns and woods. The path and the view changed all the time. For sure, in my whole life I have not seen anything like this before and every second amazed me. Mountains, rough huts, thick greenery, natural lawns, woods, the mist, the rain – everything seemed so surreal !
The woods grew thicker after a little while, later, unveiling into the meadows. Meadows are called Bhugyals (which mean natural lawns) in local language. We crossed Ali Bhugyal to reach our camp site at Bedni Bhugyal. It grew colder in Bhugyals. Every time, the clouds passed by, we got surrounded by mist, and all we could see was ourselves.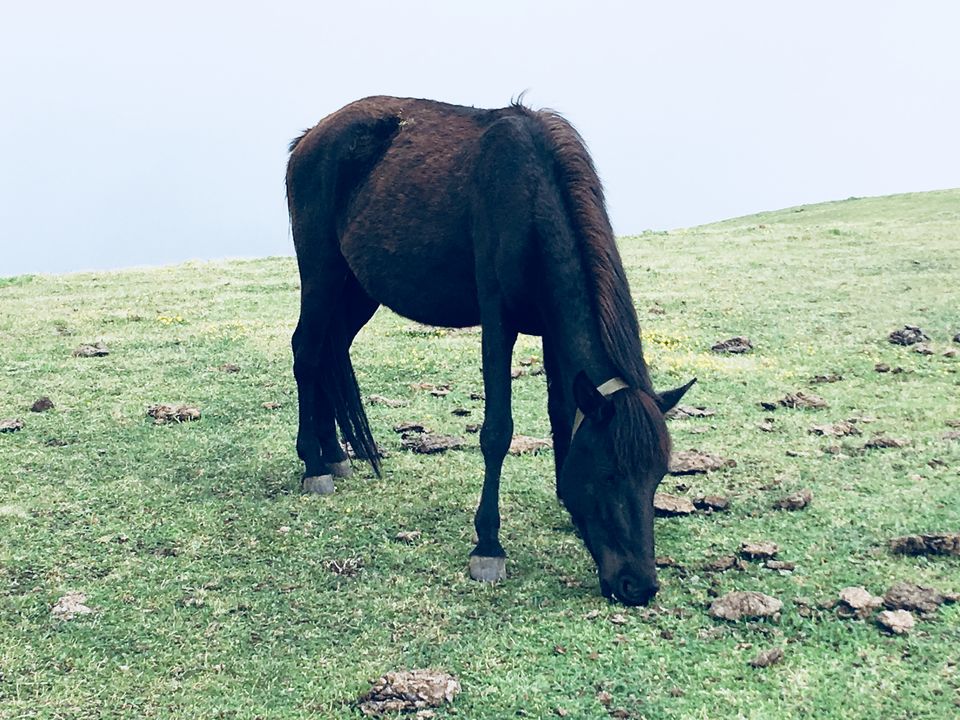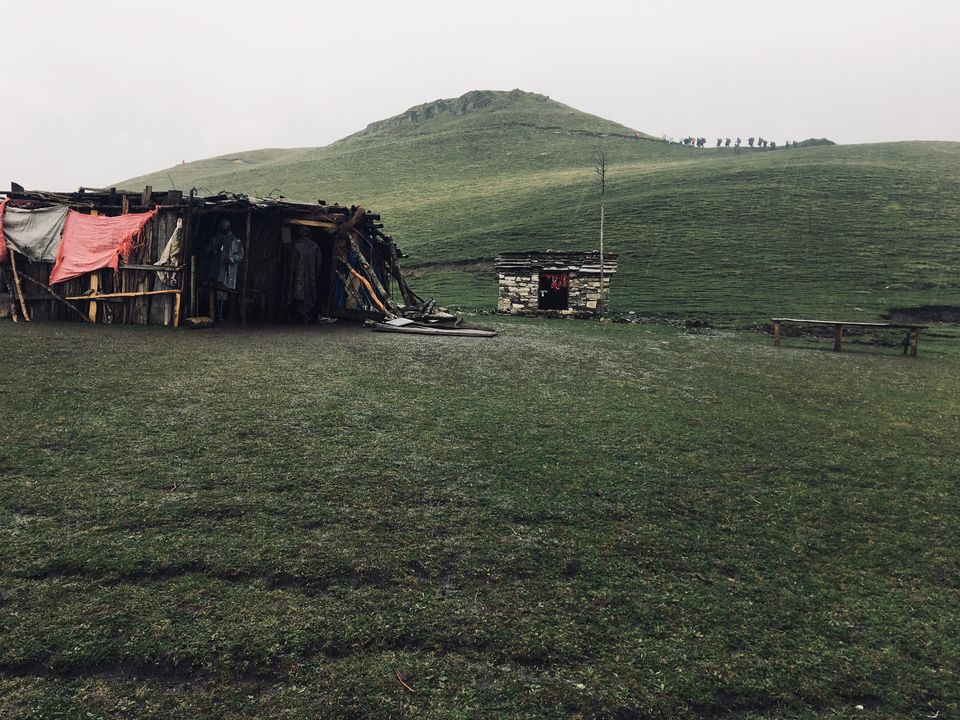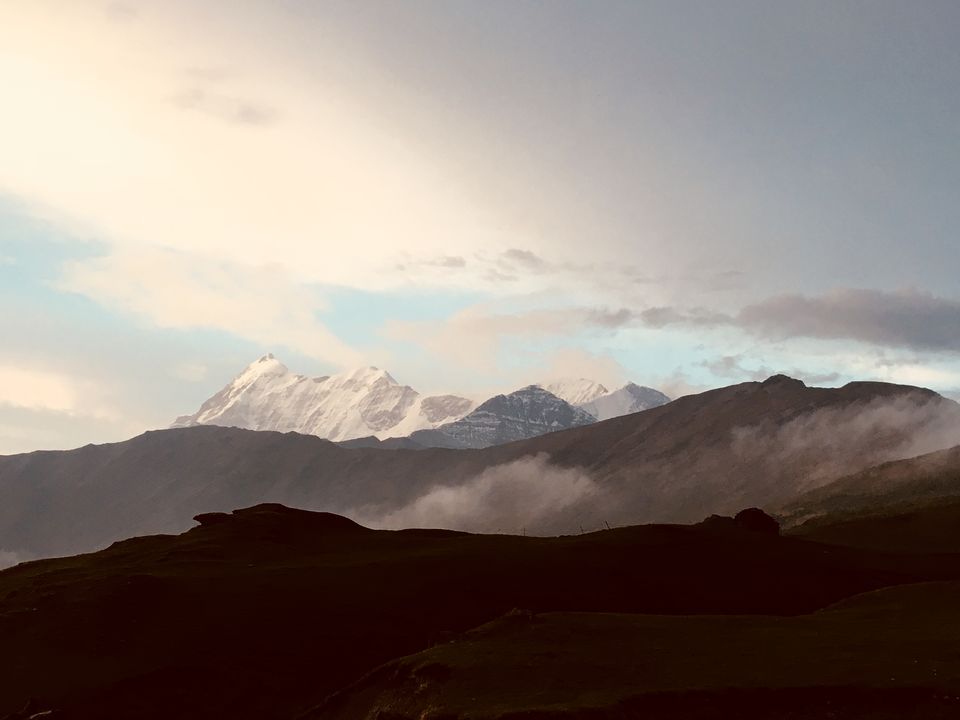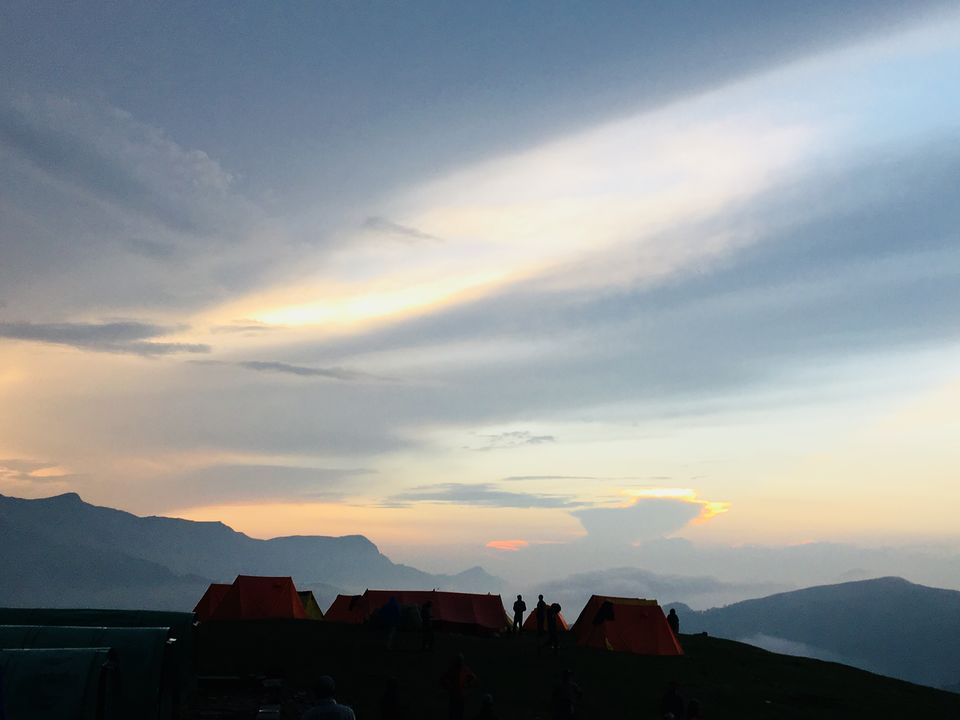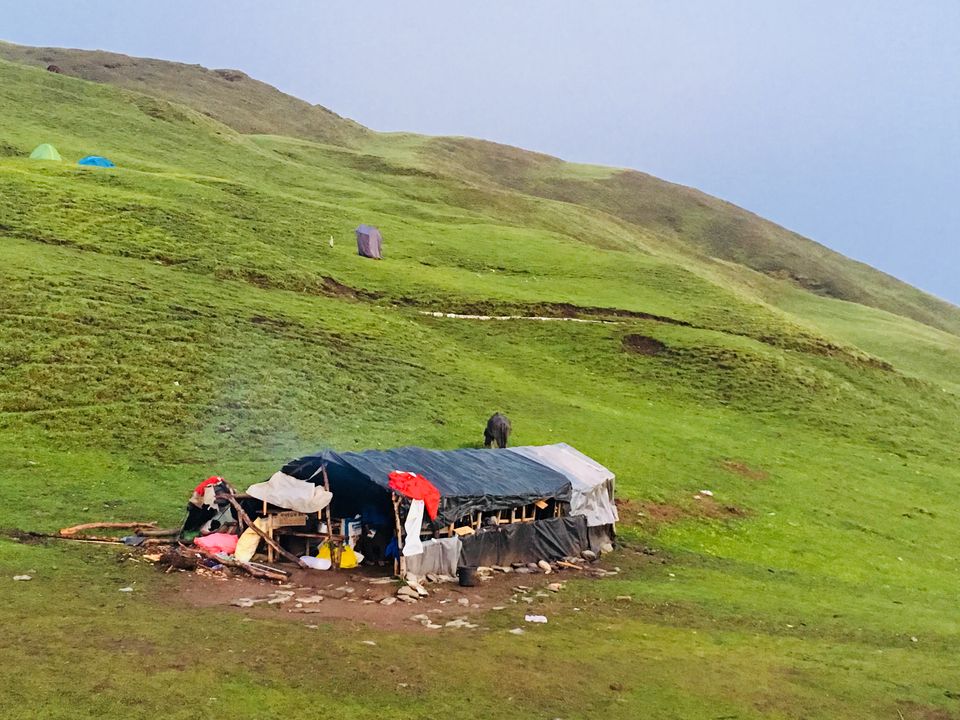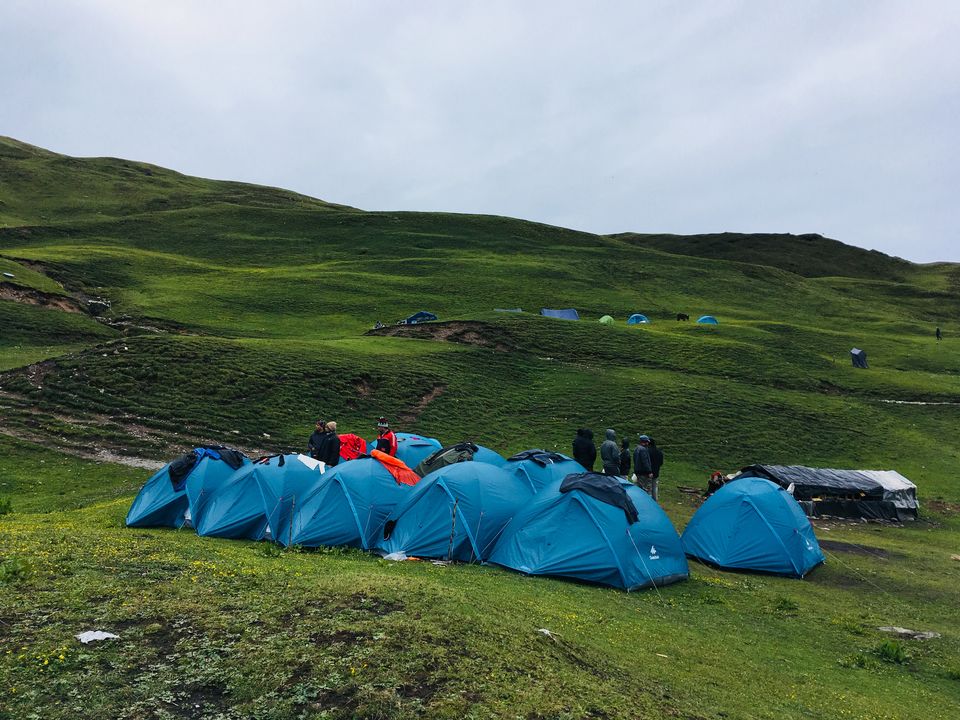 June 6th 2018 Bedni Bhugyal – Patar Nauchani
Because the climate wasn't stable in our next destination, we stayed back in Bedni Bhugyal till lunch, and then started when the climate got better. Luckily we got to spend some more time in the Bhugyals. After some hot maggi, we went on a stroll in the meadows. One point in the meadows is that, how far ever you go, you can easily be seen, except when clouds pass by.
After lunch, we started our trek to reach Patar Nauchni. The first half of the trek was a steep climb, nearly for 6-7 km and then got better.
It was really hard to capture pictures as every scene was extraordinary and taking pictures of them all, would just leave you behind the trek group. Natural lakes, horses racing and playing around, small temples in perfect locations – its hard to take your eyes off and to leave the place, and more over trying to capture them would mean missing to enjoy the moment. The last part of the trek that day was very smooth, I can say the easiest path of all !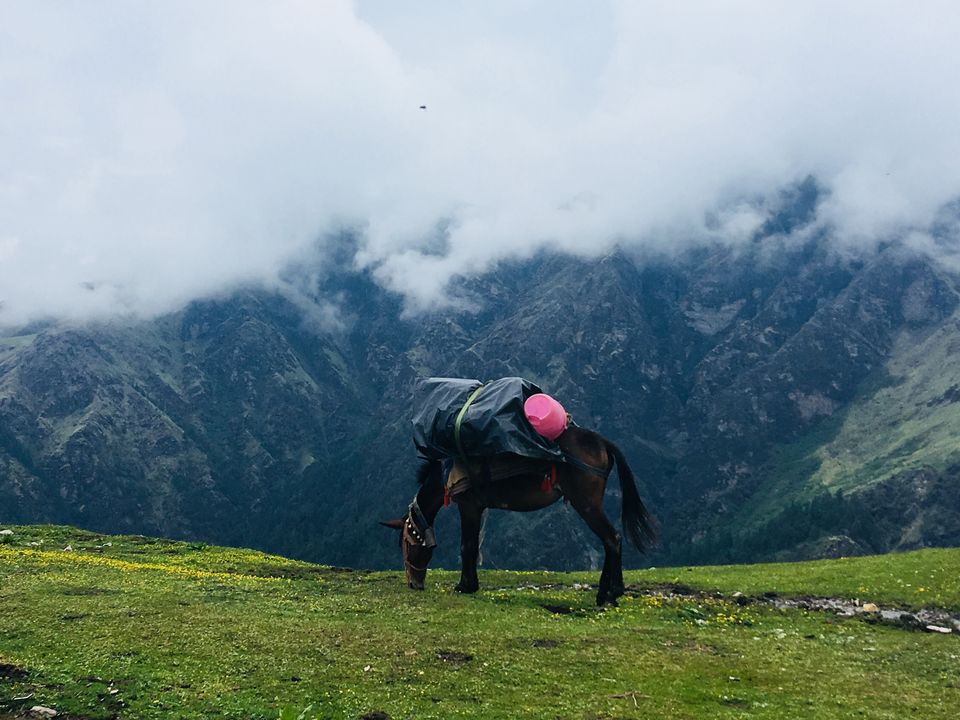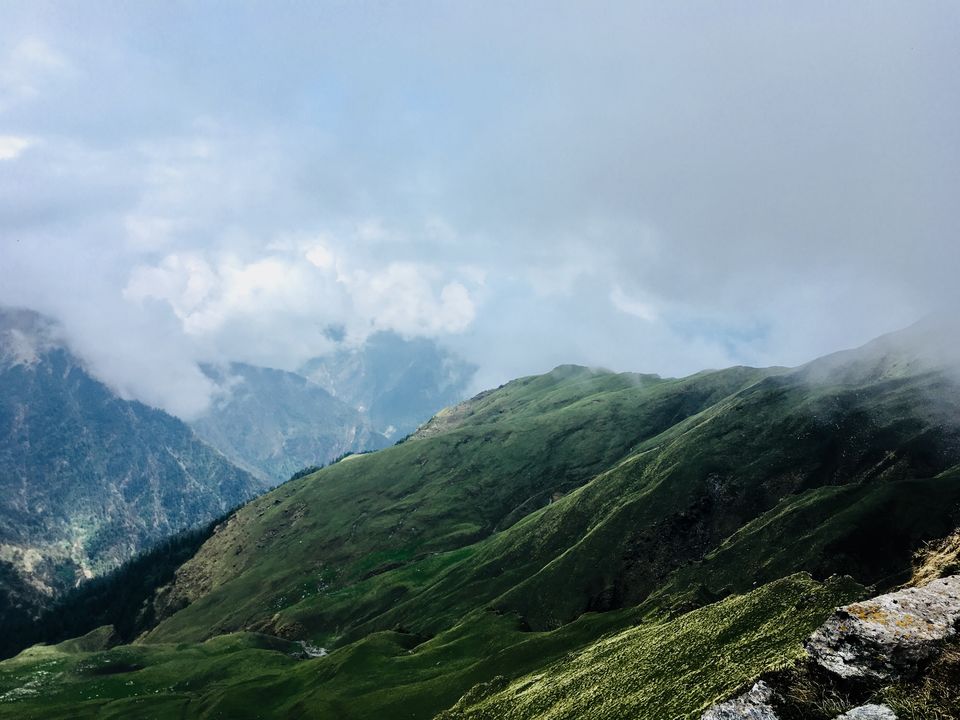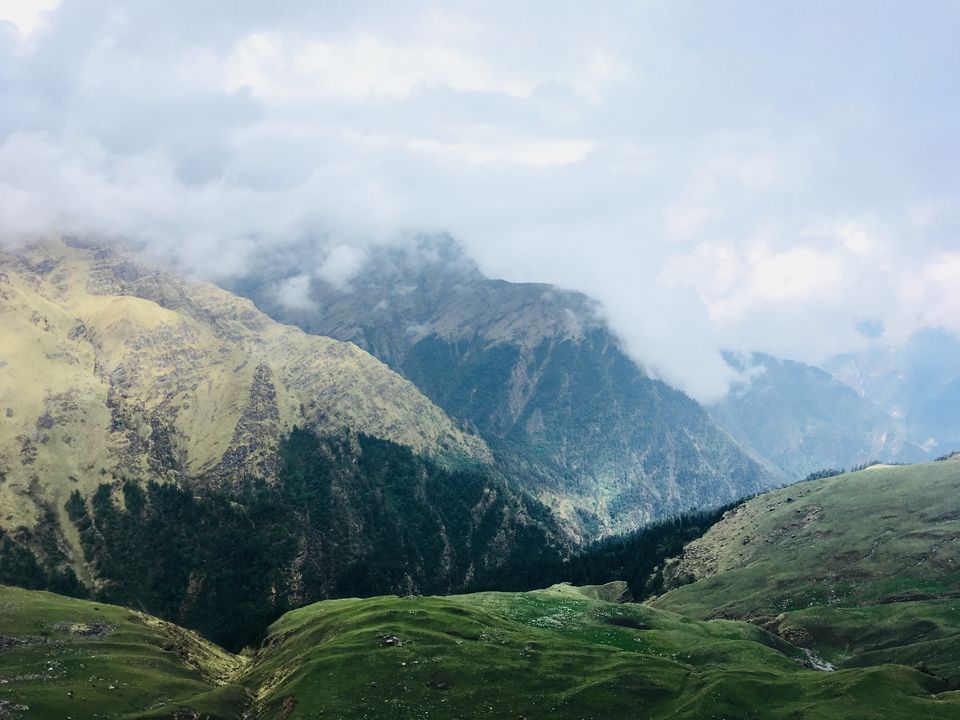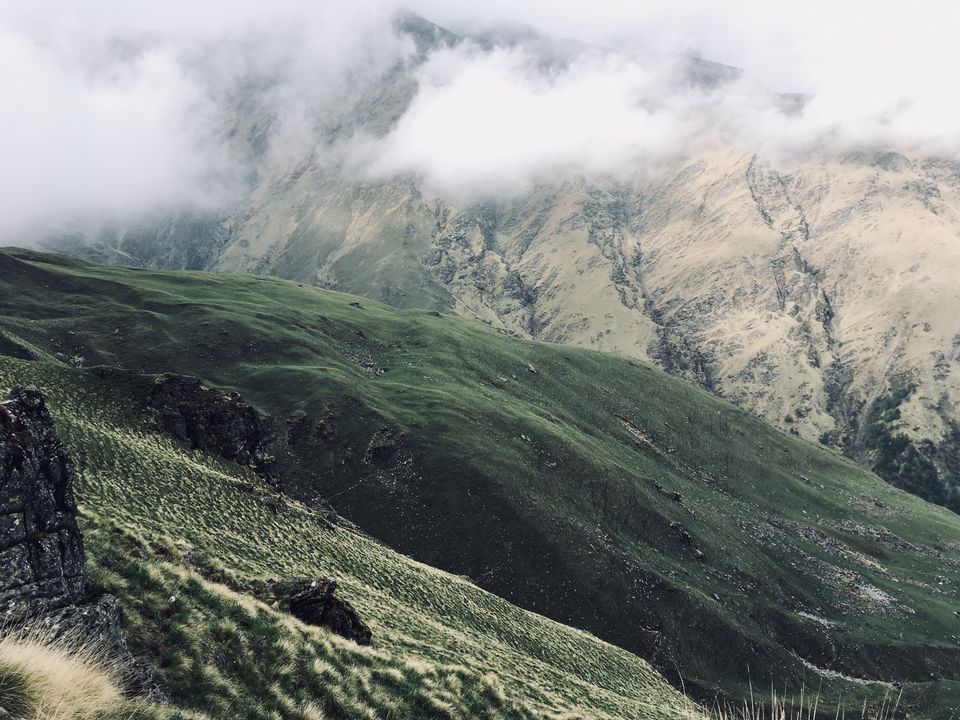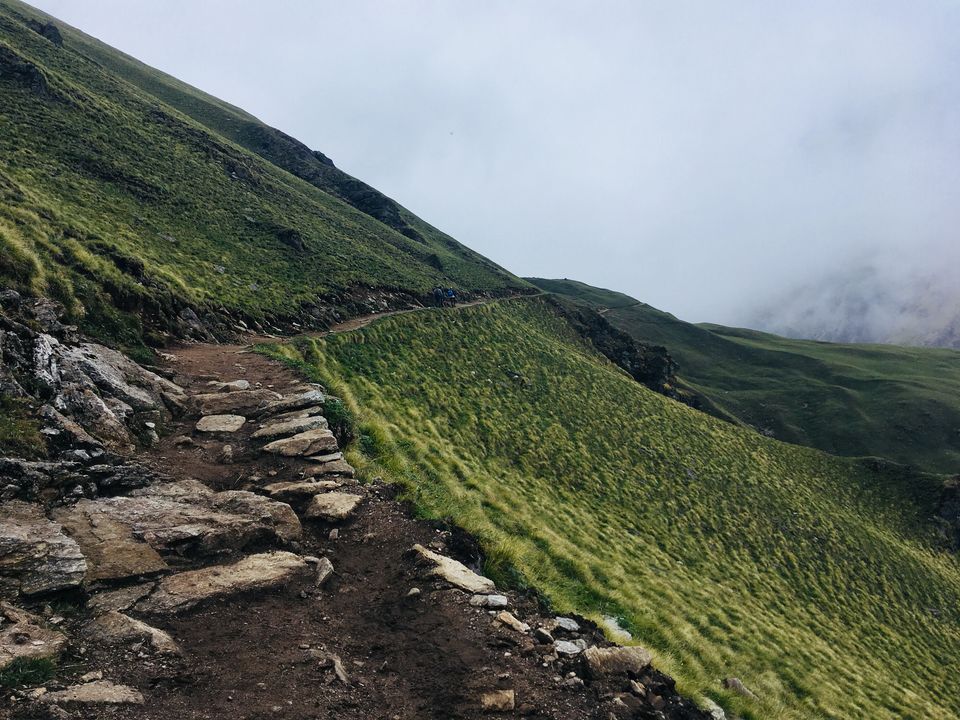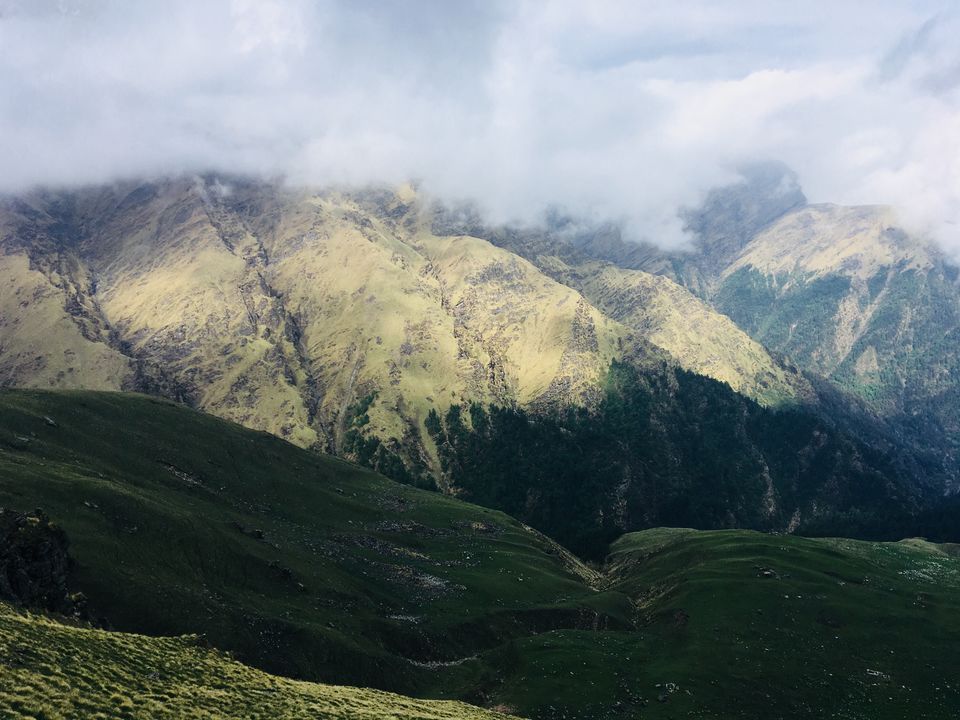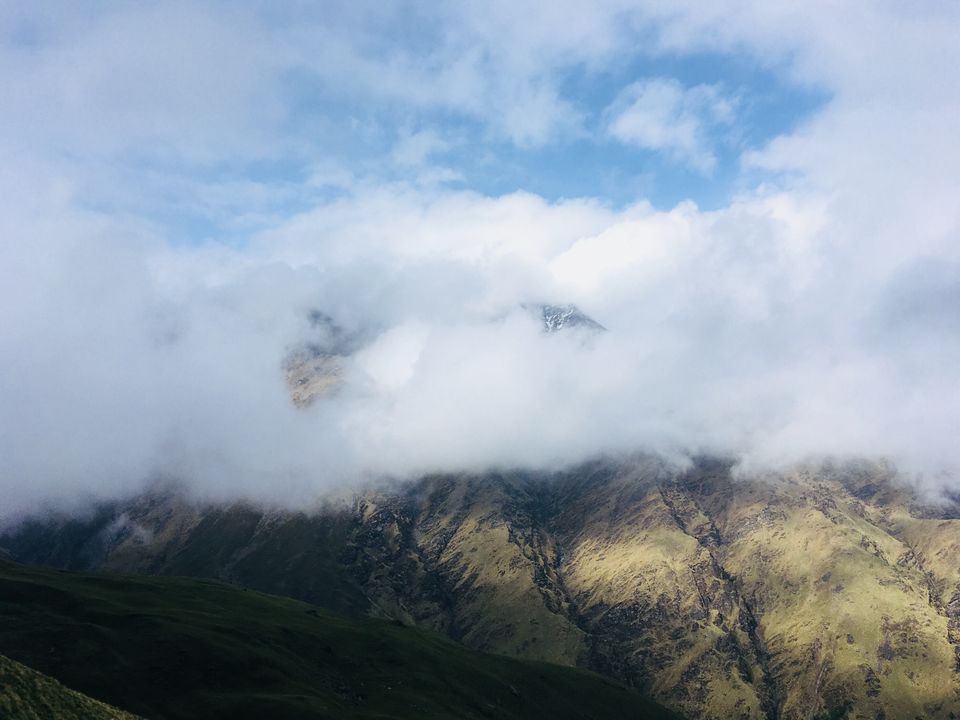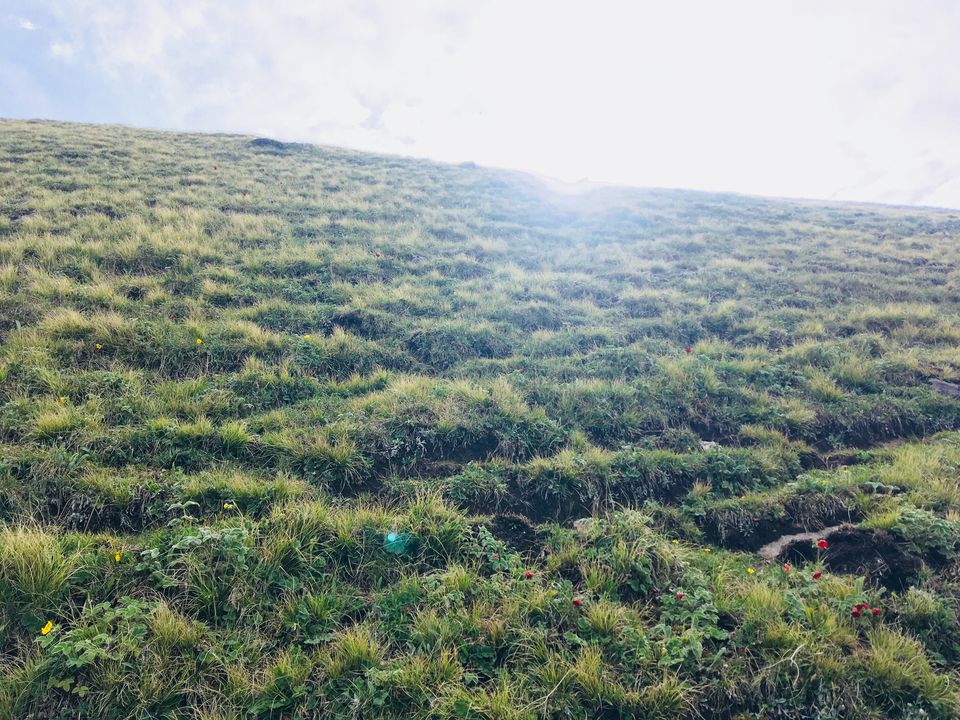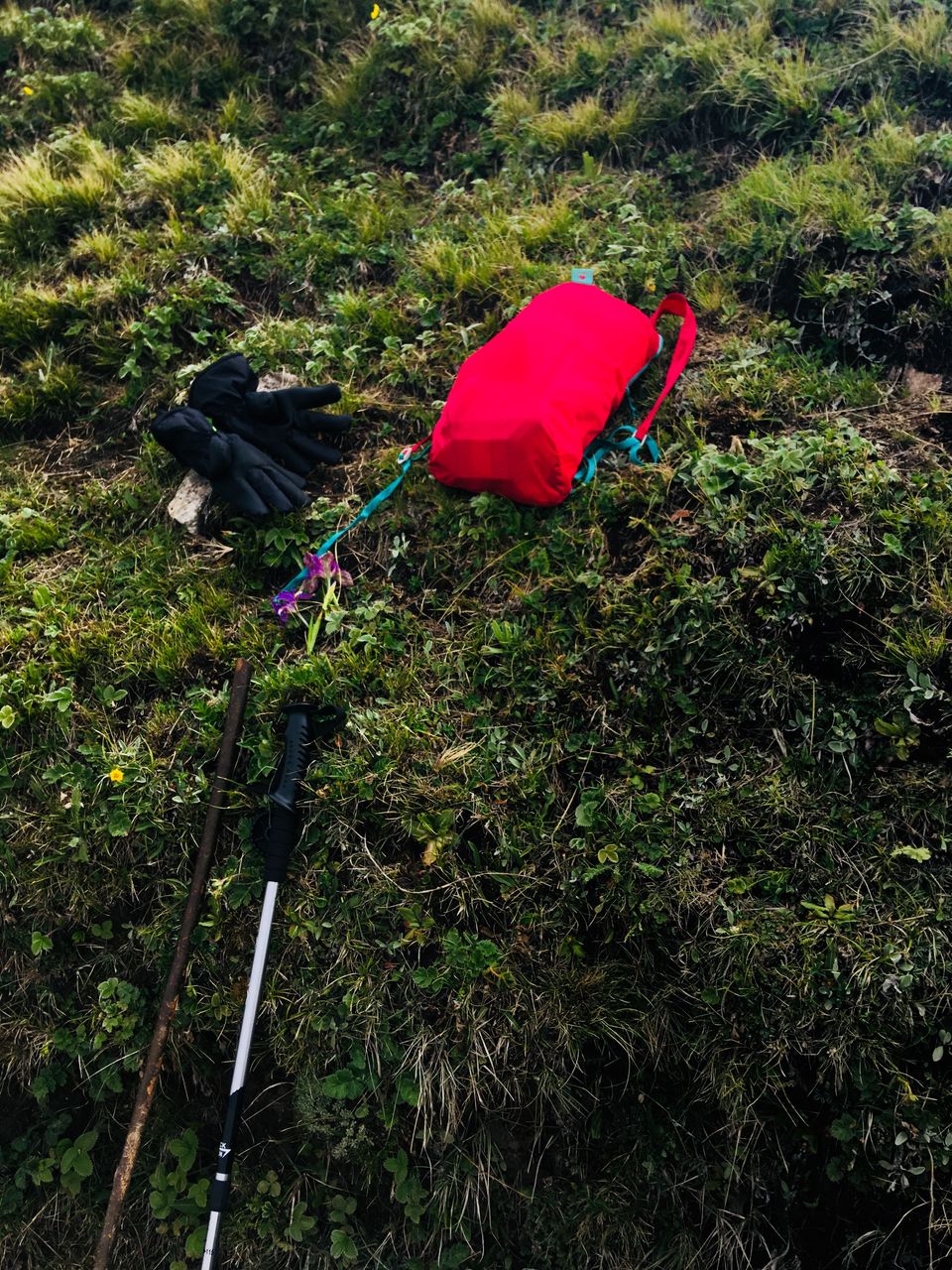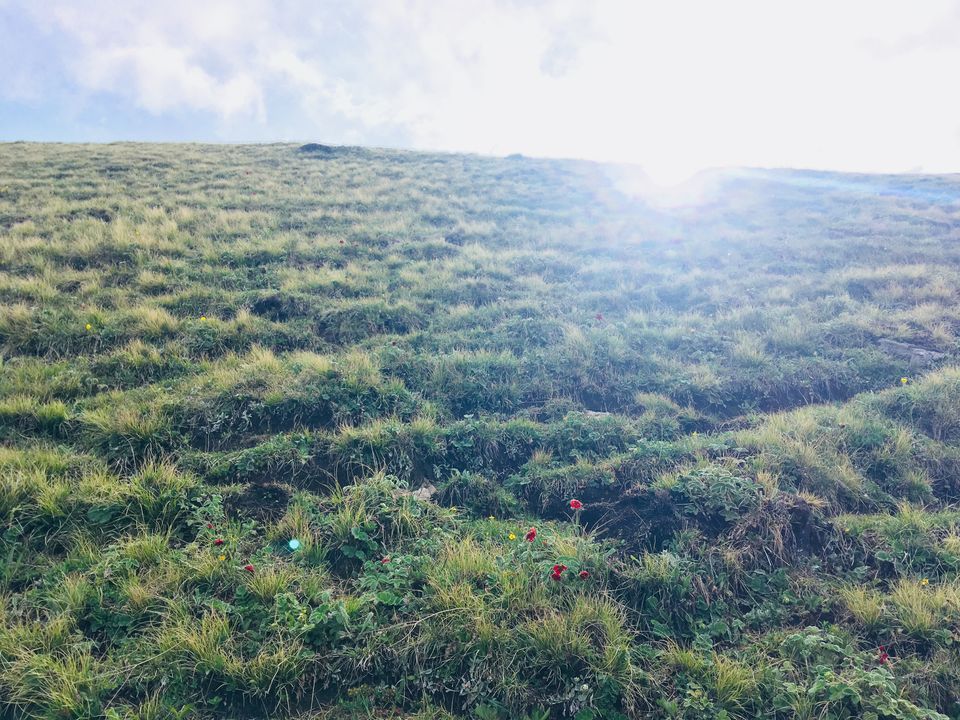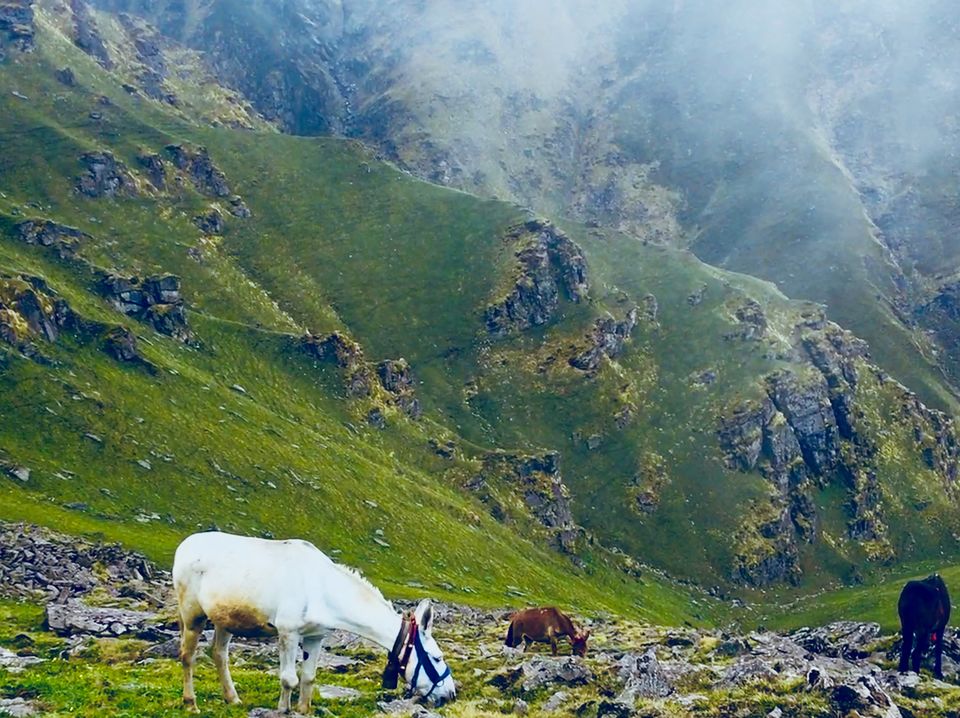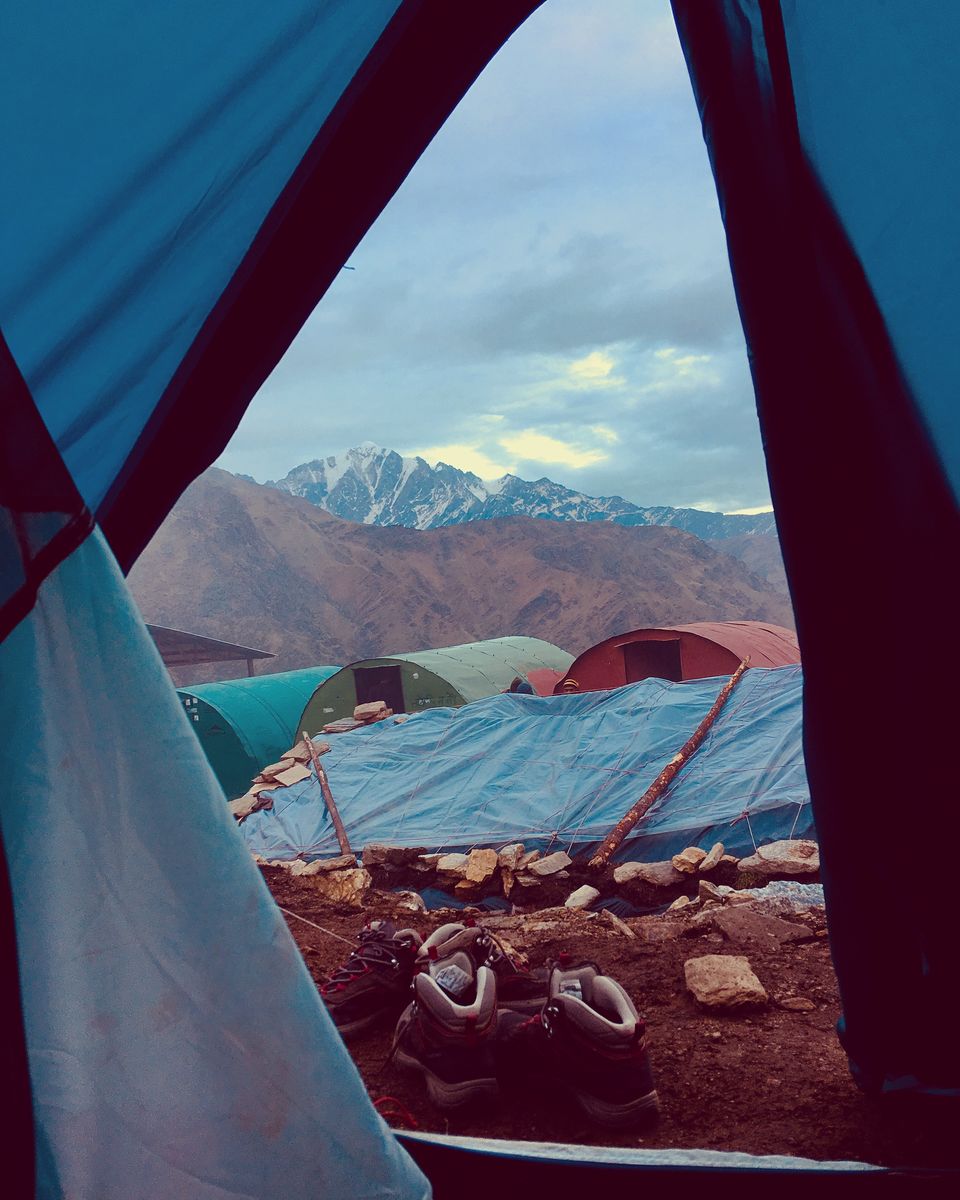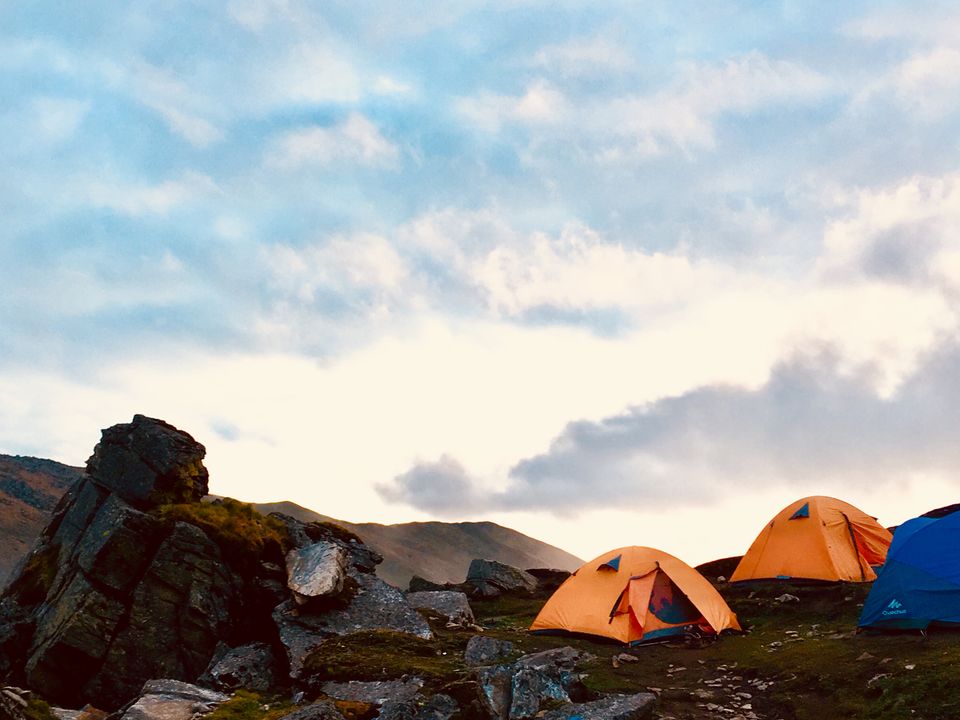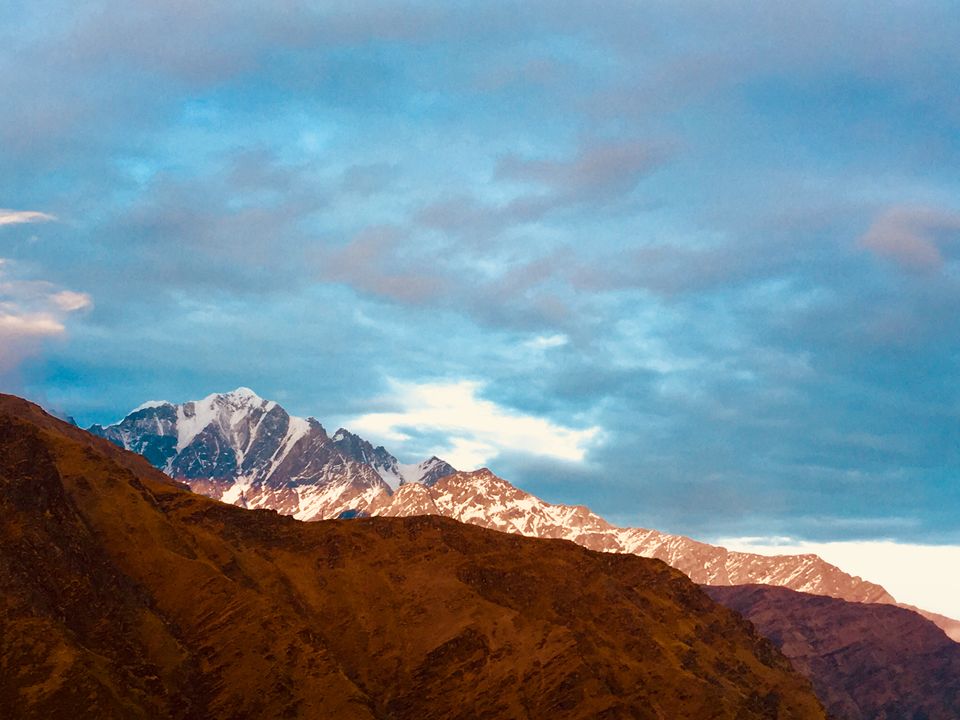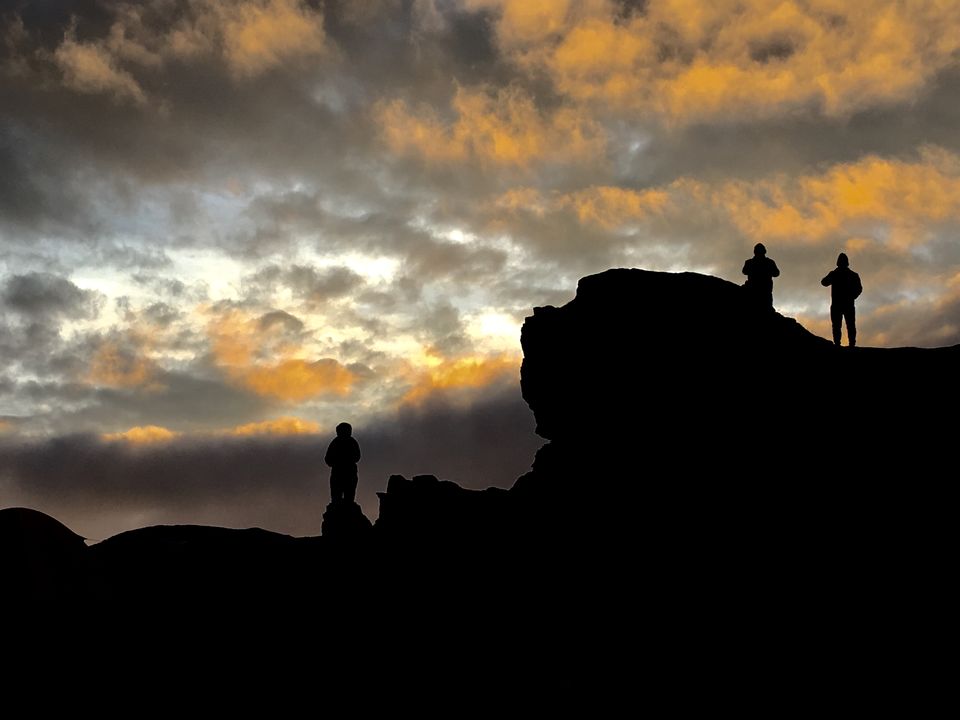 Temperature got even lower at Patar Nauchini, and we all were so tired, we zipped ourselves in our sleeping bags and did not move out of the tents. We came out after a while, when it got really dark, just to find a stunning view of the galaxy above us. I also got to see a shooting star pass, which I thought was only a part of Bollywood movies till then 🙂 Stunning and Unbelievable !! It was one lifetime achievement for me 🙂 I never thought the real sky actually looked this way ! Frankly, I could not sleep much that night in the tent, imagining so many stars above me !
7th June : PatarNauchani – Bhagwabasa
It wasn't that cold in the morning at Patar Nauchini that day, and we actually got some sun shine to dry all our wet clothes. After breakfast, we started our way to our next destination – Bhagwabasa. Bhagwabasa was our last camp site, from where we take off for the summit – Roopkund. The first half of the climb was an uphill till Kalu Vinayak temple. From Kalu Vinayak, most part of it was a descent and the landscape started to change from green lawns to rocks. There was no greenery any more. As we approached Bhagwabasa, we could find snow on the thick black rocks. There we are on the snow capped Himalayas !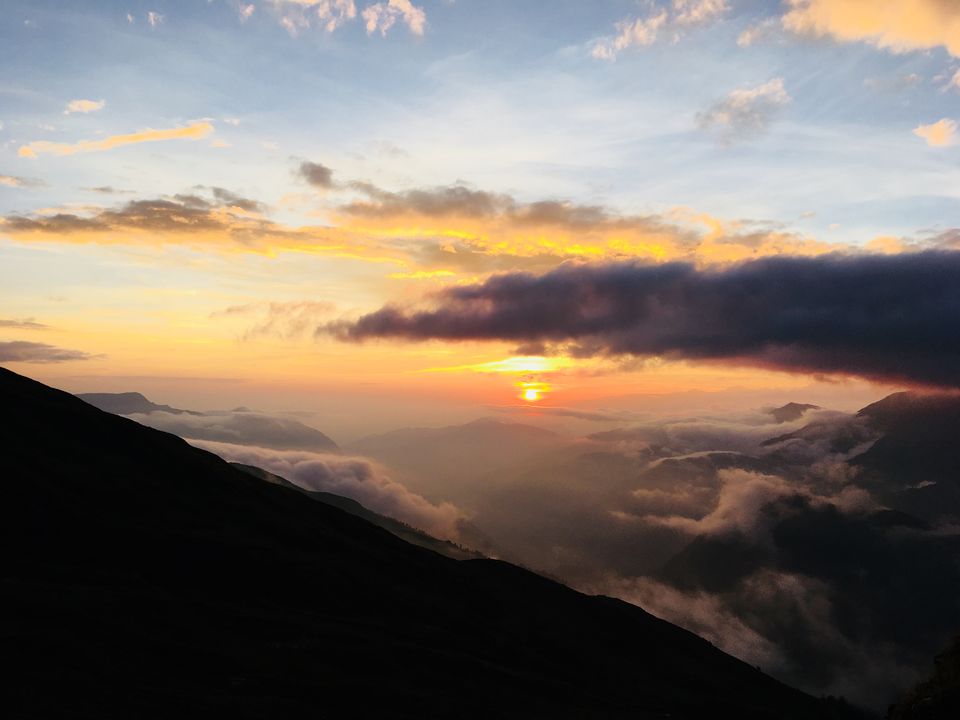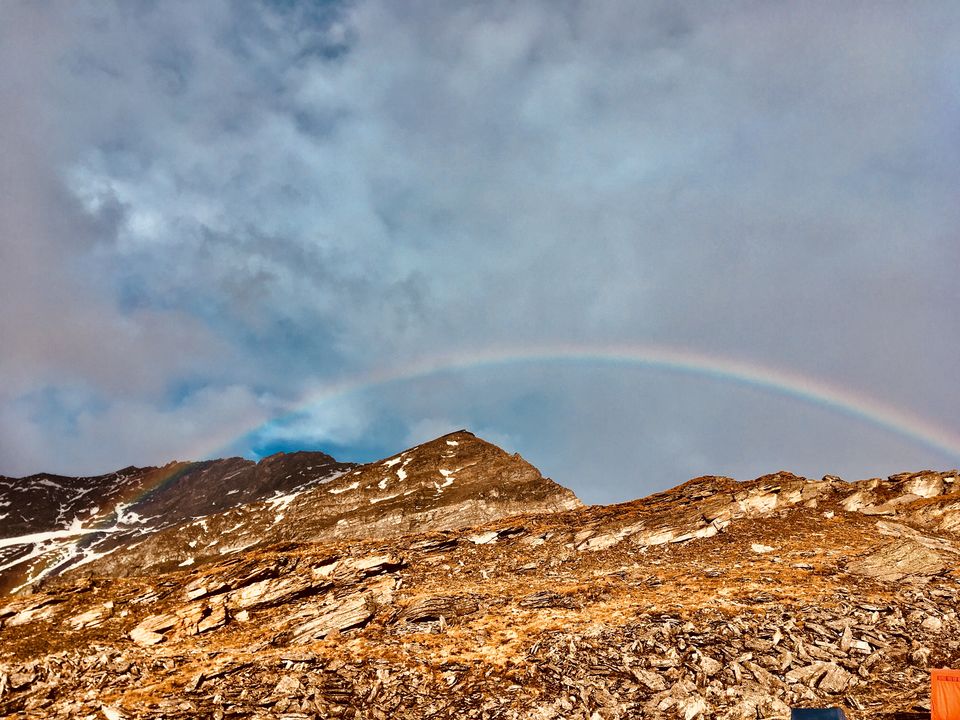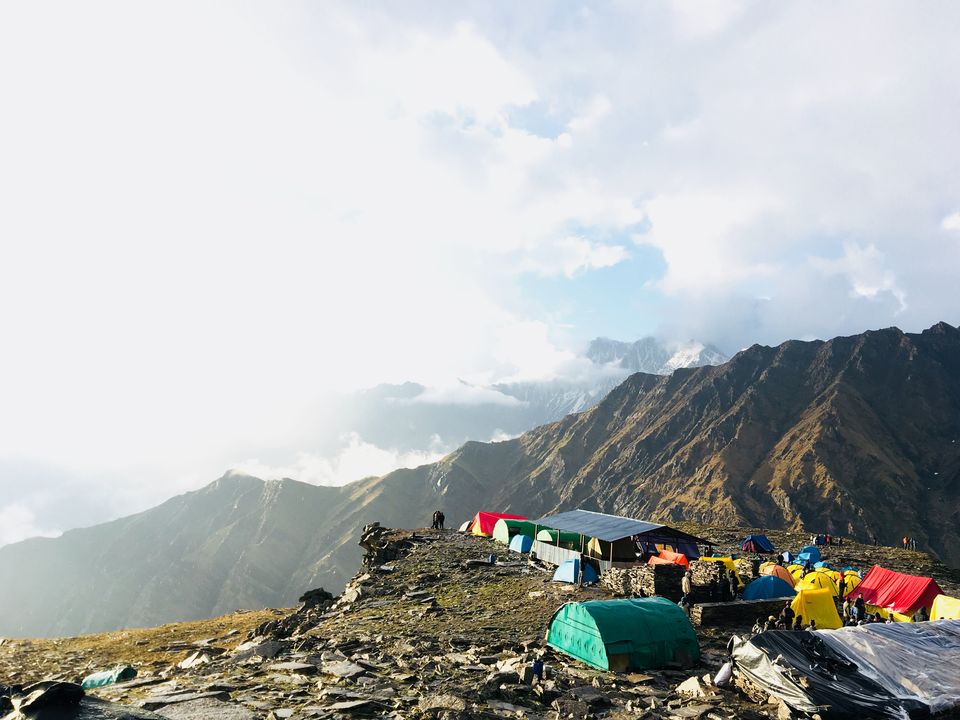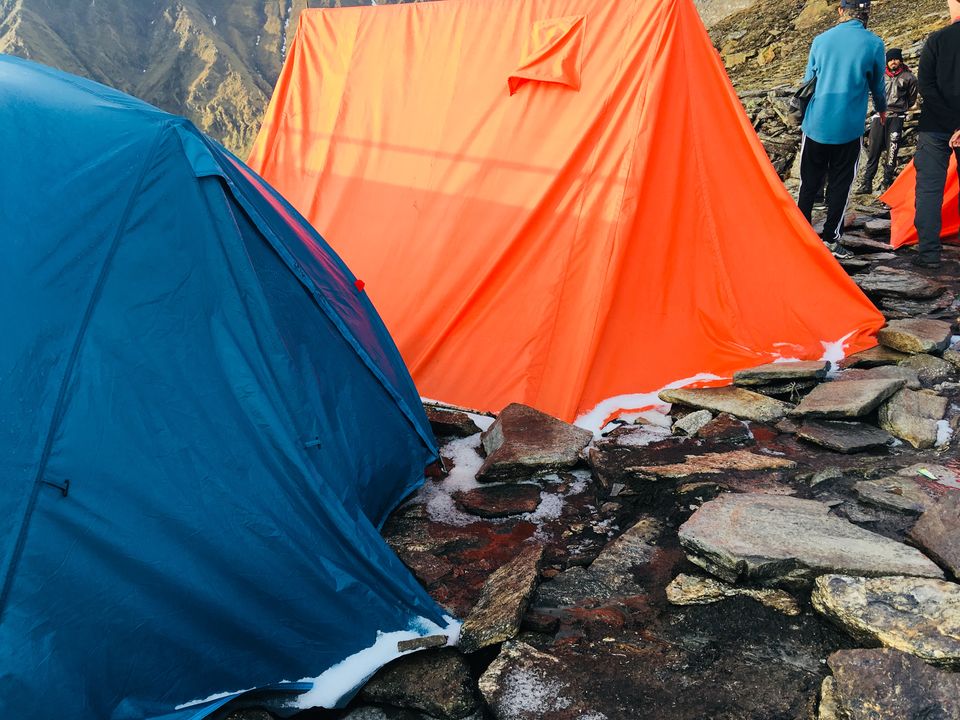 The temperature got even lower at Bhagwabasa, when we reached. But, after a short snow fall, the sun shined back again giving way to a beautiful rainbow. I can say, we were blessed to see a rainbow passing through the Himalayas. Everything seemed so strange, it was hard to guess the time of the day- it gets sunny and bright all of a sudden, and gets too cold and dark just after minutes. We sat in our dinner shack the rest of the day, enjoying local music played by some of the trek guides and some hot tea. Hats off to these guys, for keeping our spirits up all the time, for preparing such wonderful food at those altitudes, where survival itself isn't easy. We had dinner and prepared for the summit climb the next day.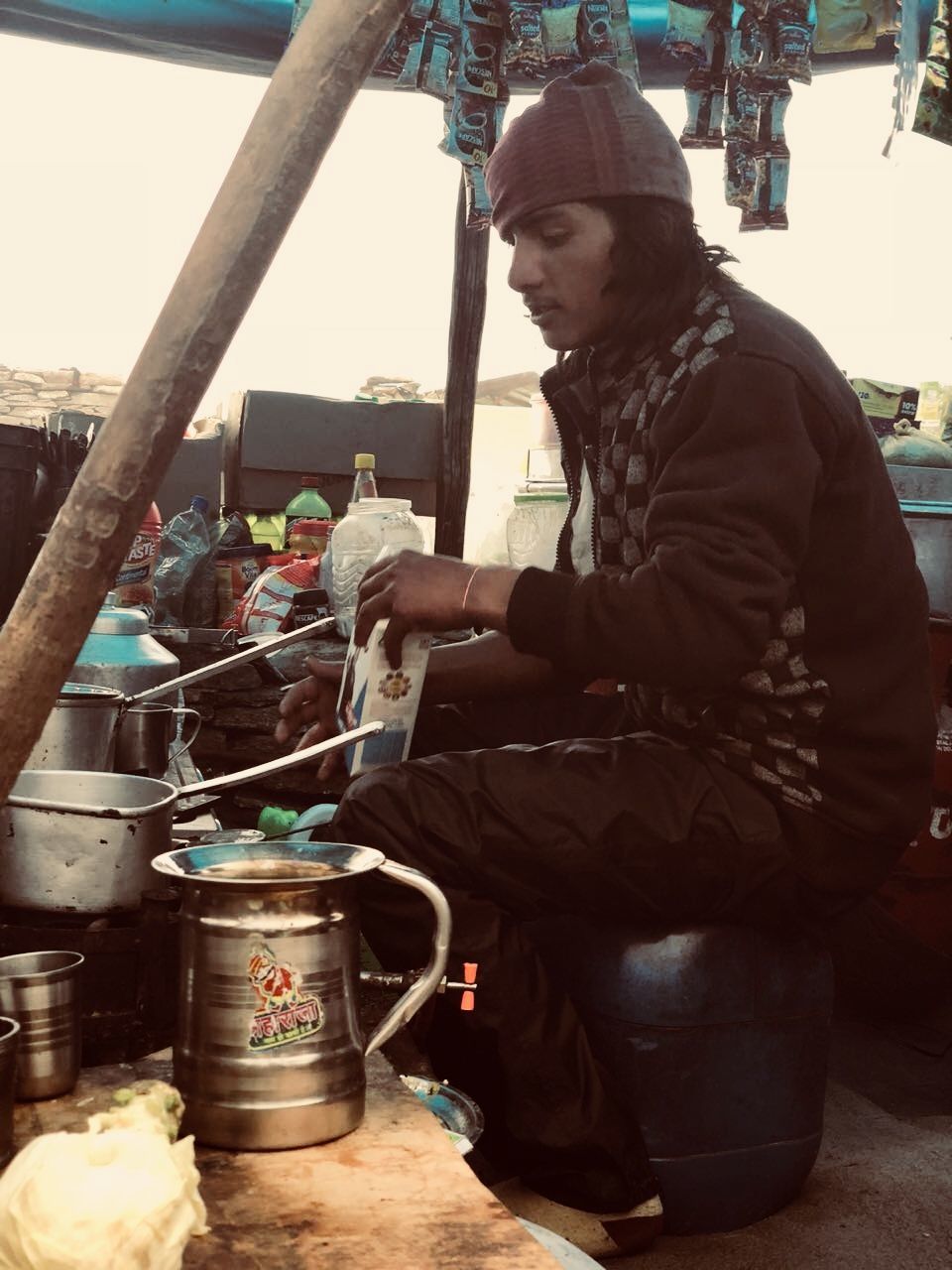 8th June : Bhagwabasa – Summit -ROOPKUND
We got up at 1 AM in the morning, got the instructions from the guides, and after a light breakfast, headed off to the summit ! It was dead dark, and we could not see any further than our torch light. The path was steep and edgy- a slight miss of the step would land us hundreds of feet below. The path got better later on, until the last 1 hour of the climb. Last one hour was again a little slippery, with no proper way to climb. Though tired, when we saw the other guys who already completed their summit descending and wishing us, our energy pumped back again. We reached the summit around 10 AM. When most of them already left the summit, 6 of us reached a little late, and got all the time and peace to witness Roopkund. Many stories we heard of the lake ran on our mind. Sitting there, thinking of the Roopkund, of our family, of ourselves and all the path we came, so many questions ran around in the mind- not knowing answers for any of them, yet happy, contended, proud of being here and feeling all this, earthed – for how small we were ( in attitude, in success, in kindness, and of course in size) in such a huge universe.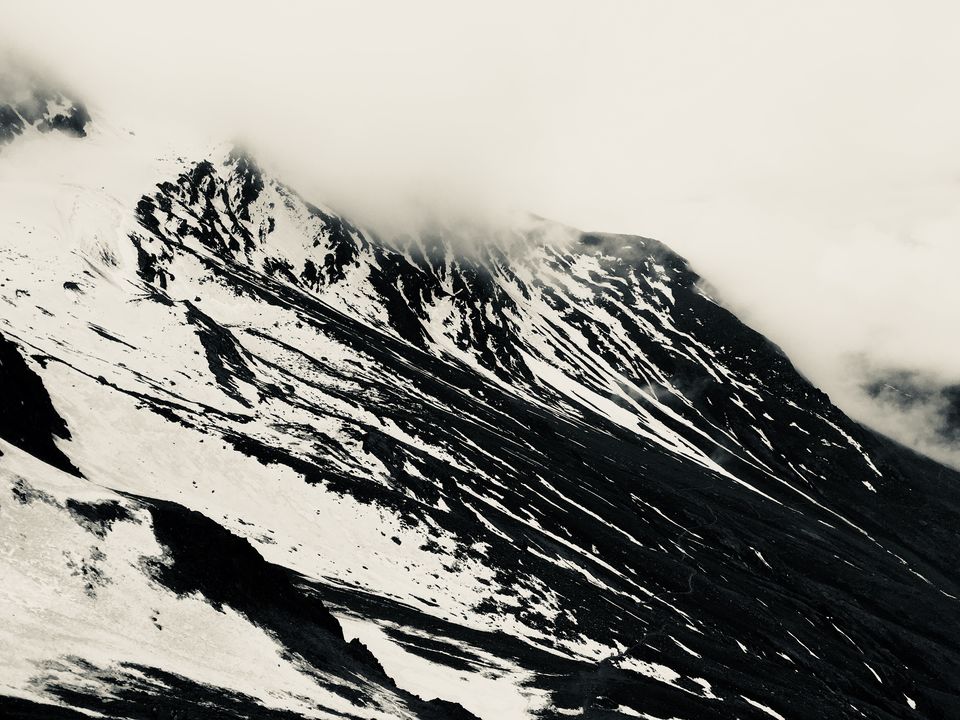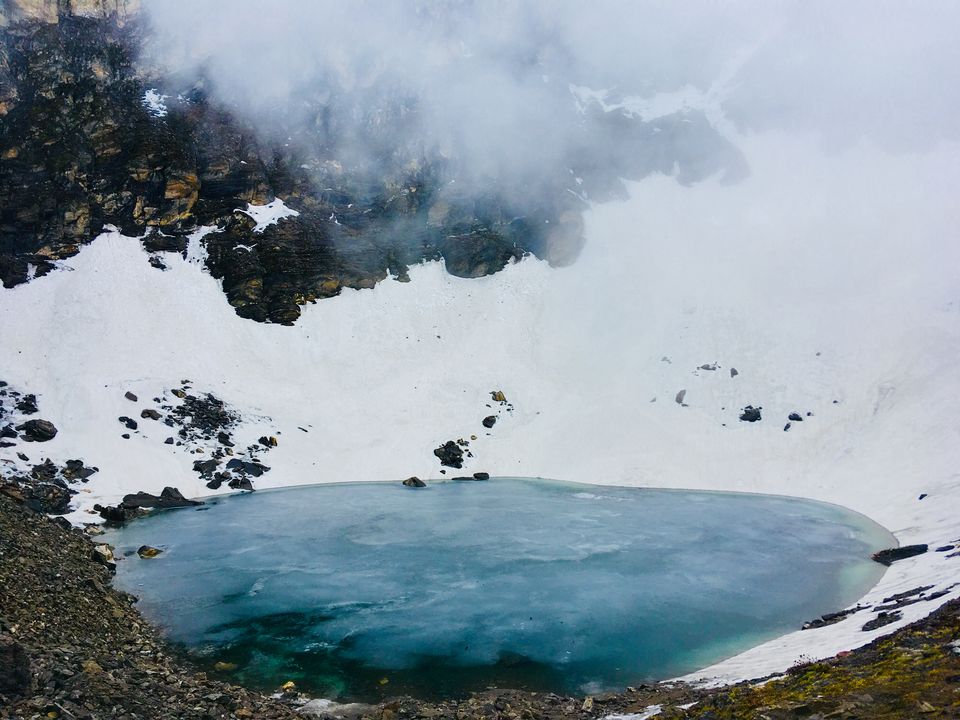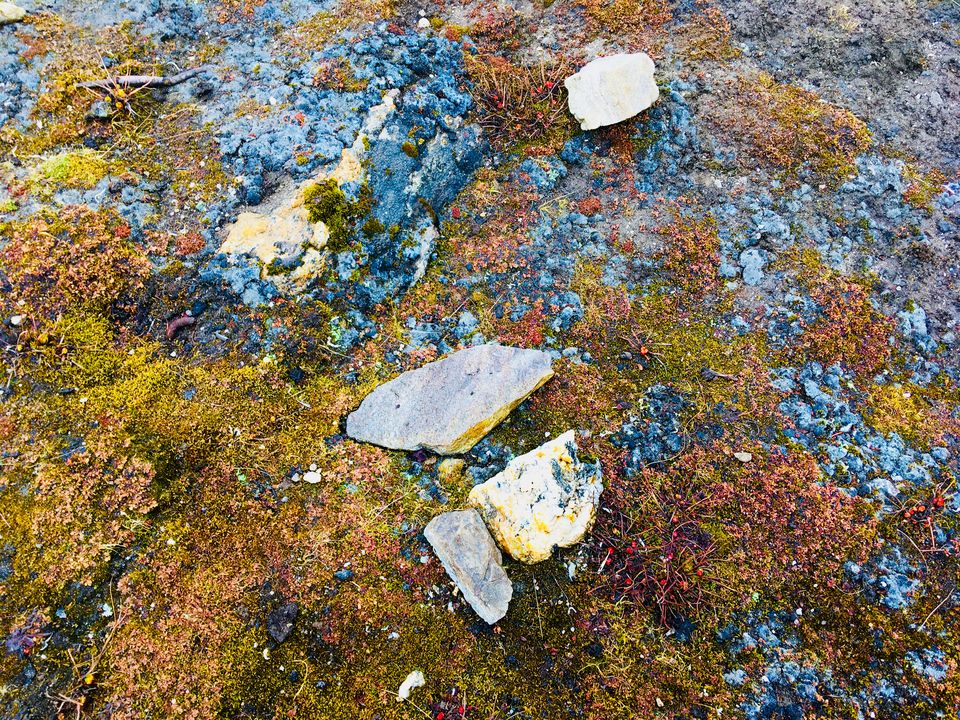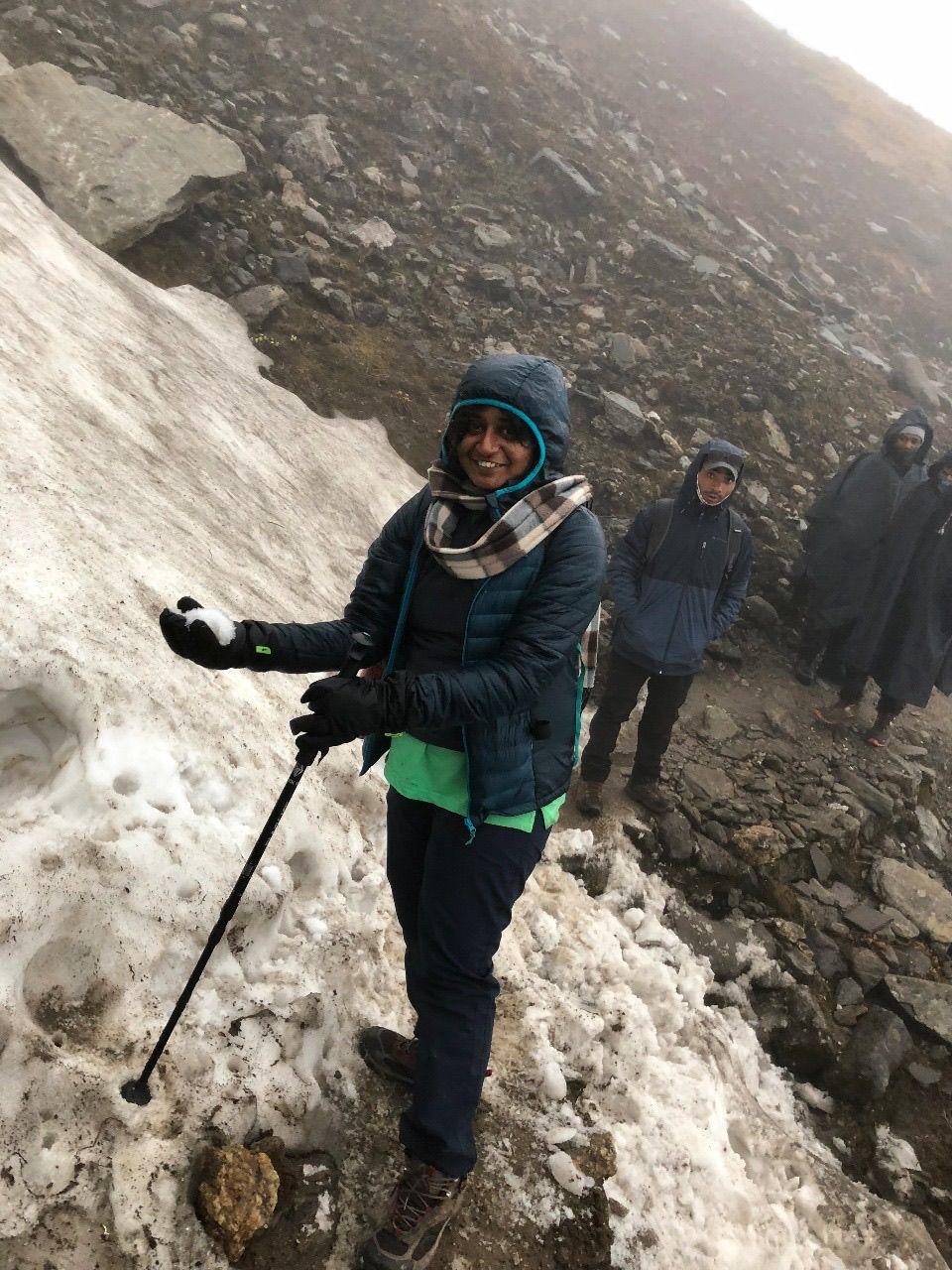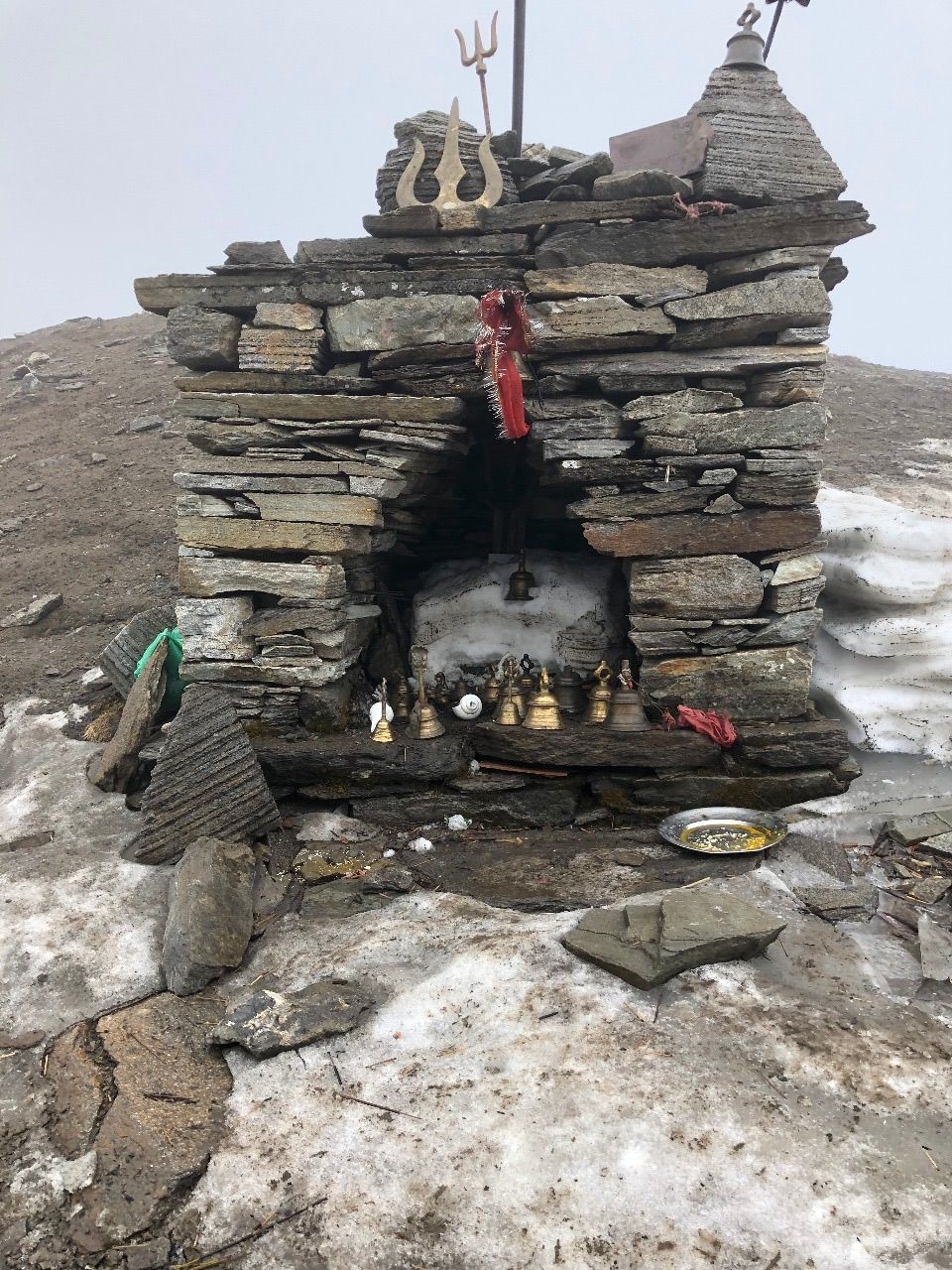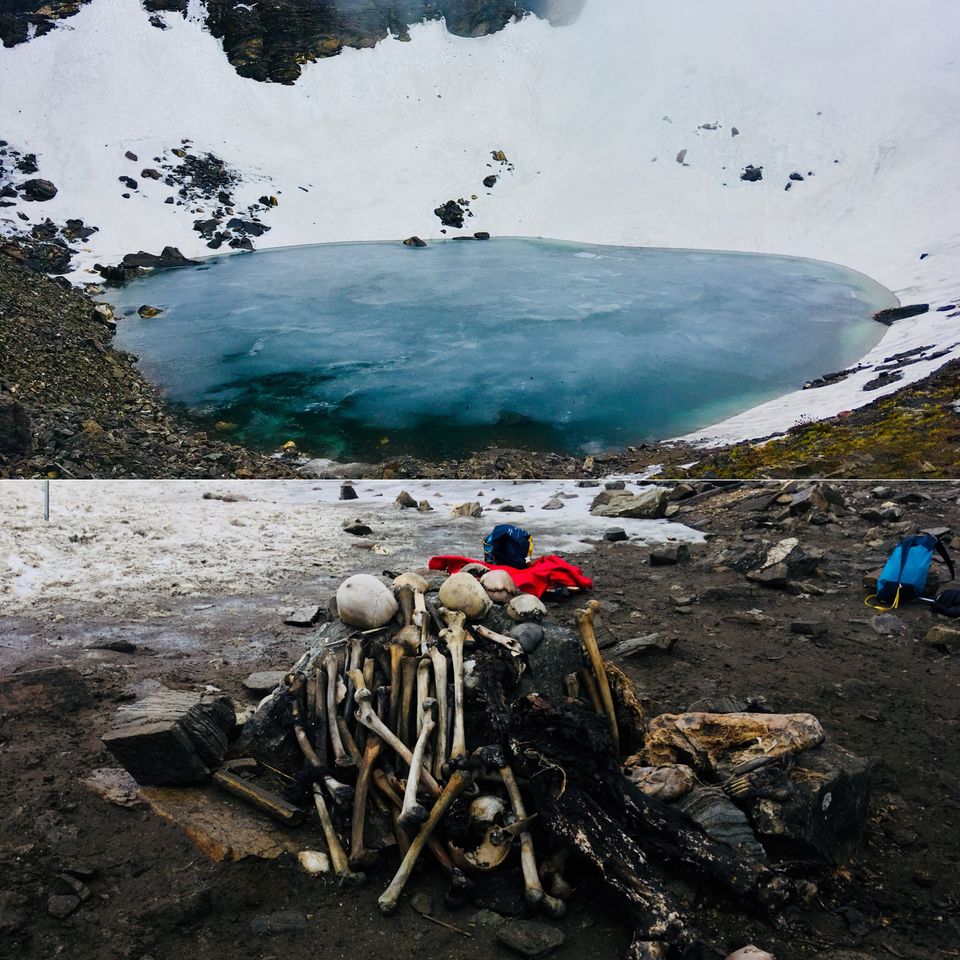 8th June: Summit – Bedni Bughyal
We then started back with so much peace and thought in mind (I did not feel like speaking to anyone, but just smile and enjoy this feeling). We raced up and walked down pretty fast, as the weather was changing fast, collecting a lot of shiny stones and flowers on the way and reached Bhagwabasa by 2PM back.
After lunch at Bhagwabasa, we started to reach back to Bedni Bhugyal. It was a long, but, joyful walk ! We discussed about the stories we know, books we read, about our family and work and everything. We got so involved, we did not even realize the distance or the pain !
Another day at Bedni !! Yay ! We had so much fun in Bedni that day, and our delicious meal (with Gulab Jamun) added to our happiness.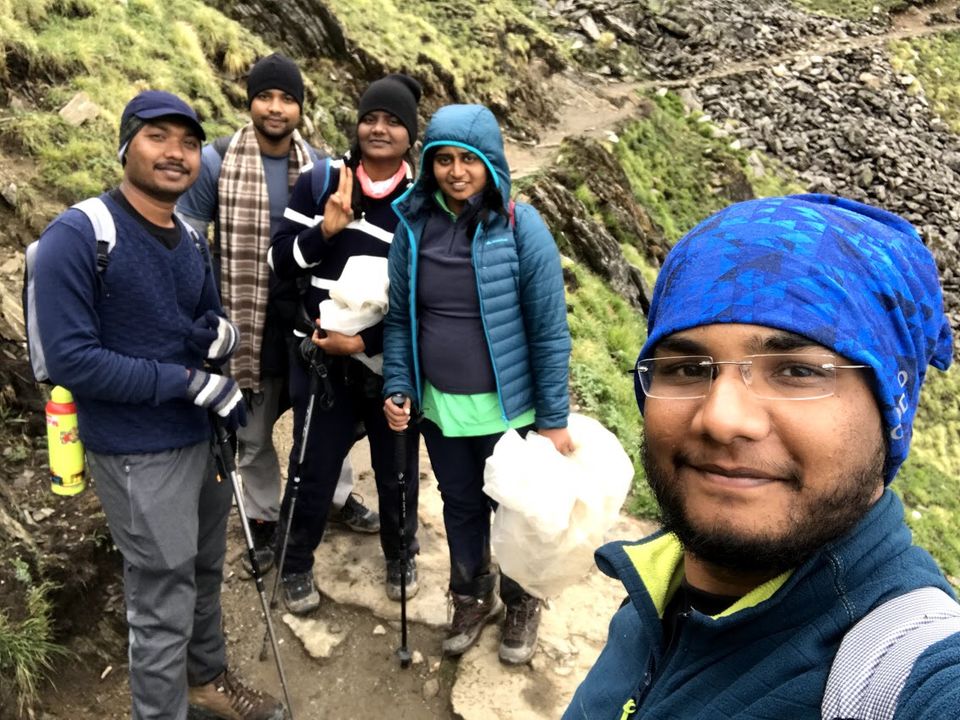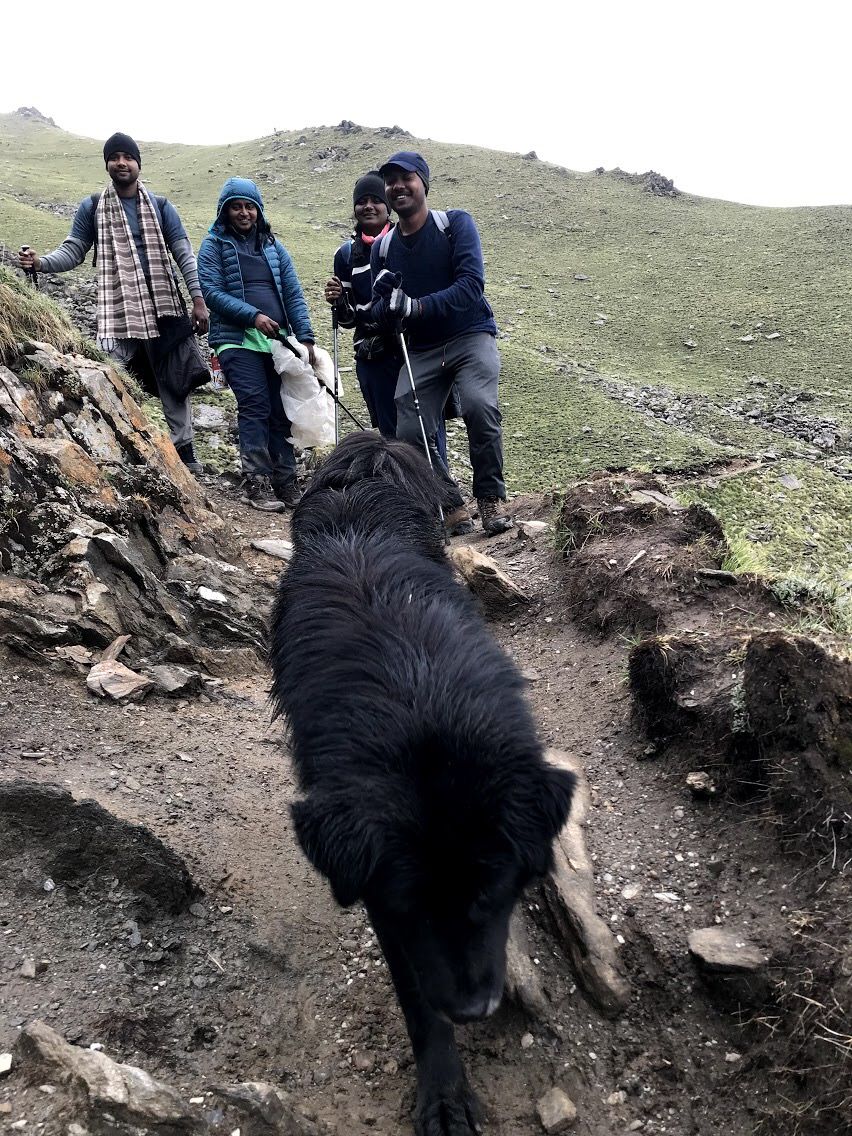 9th June: Bedni Bhugyal – Wan Village -Loharjung
Last day of our trek, from Bedni to our base camp Lohajung, via Wan village. It was a steep descent till Van village, yet the fun continued. From Wan, we reached Lohajung on a tempo.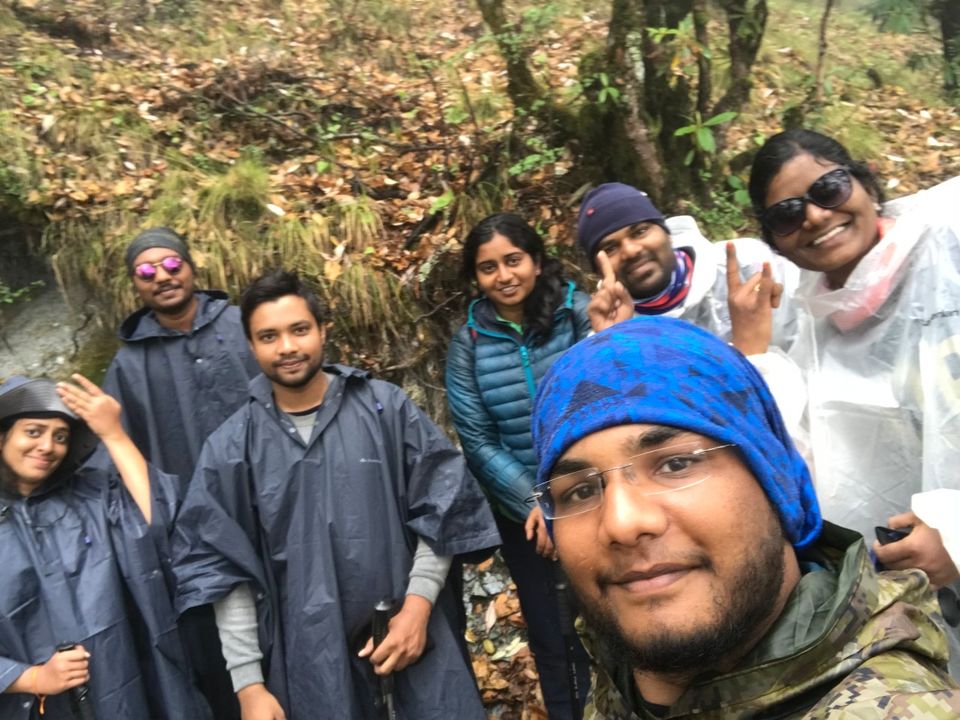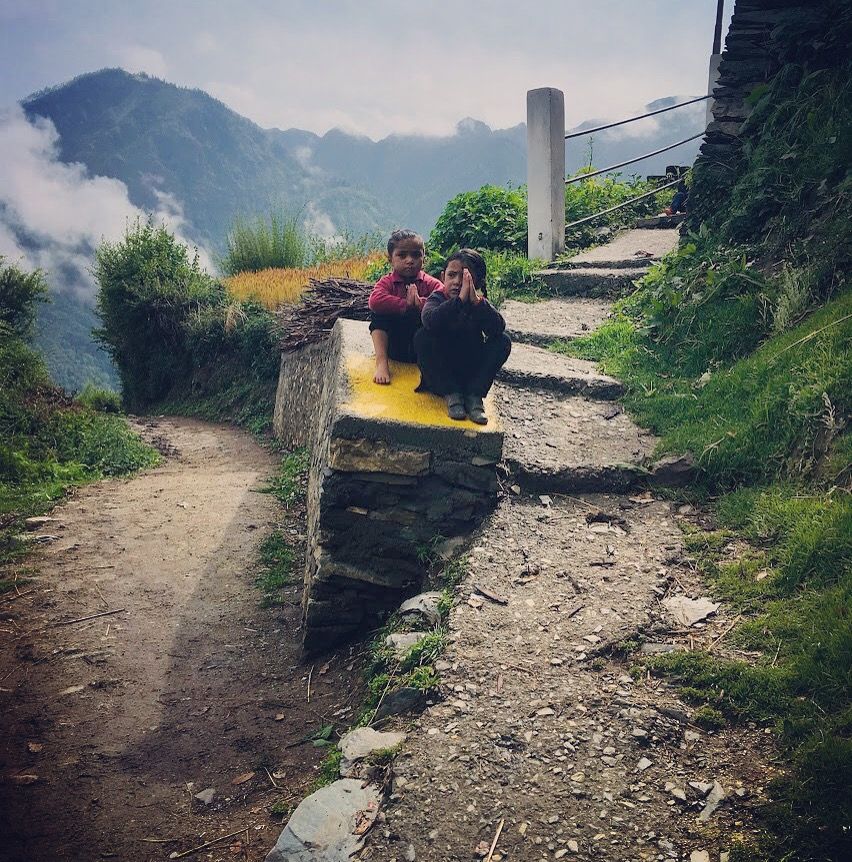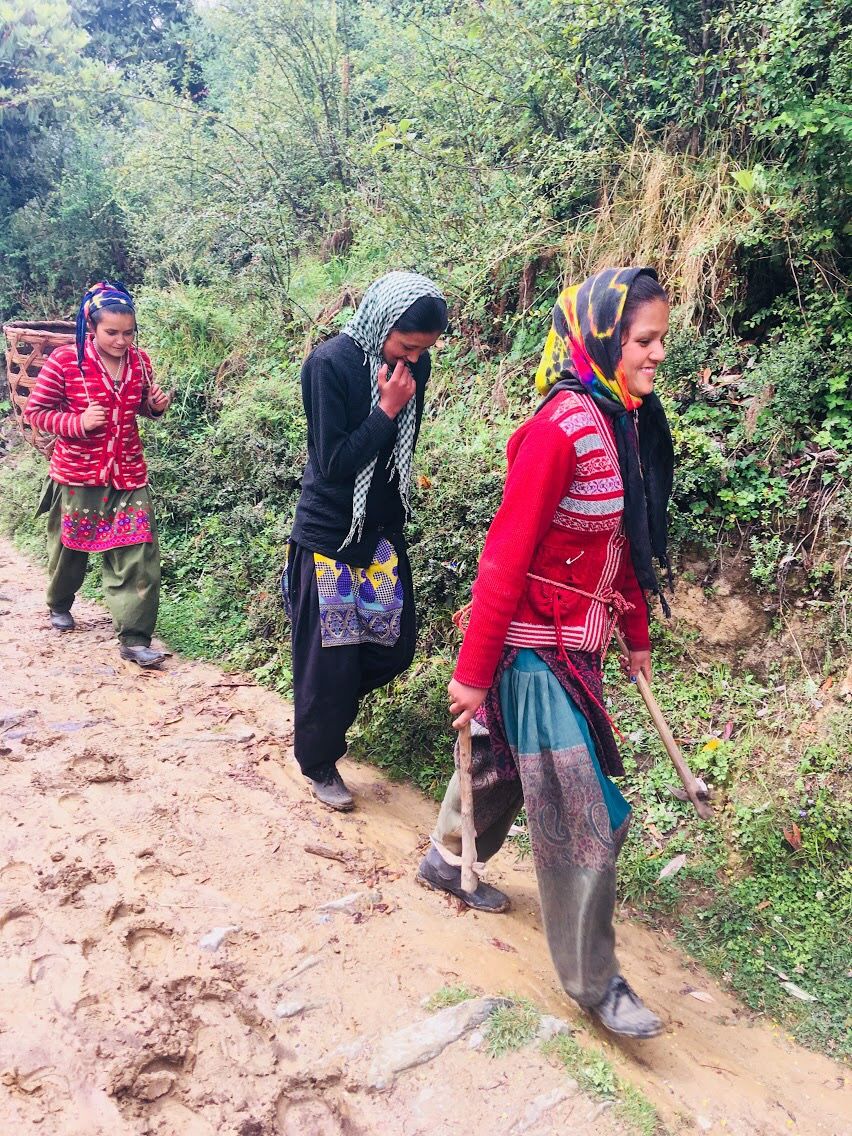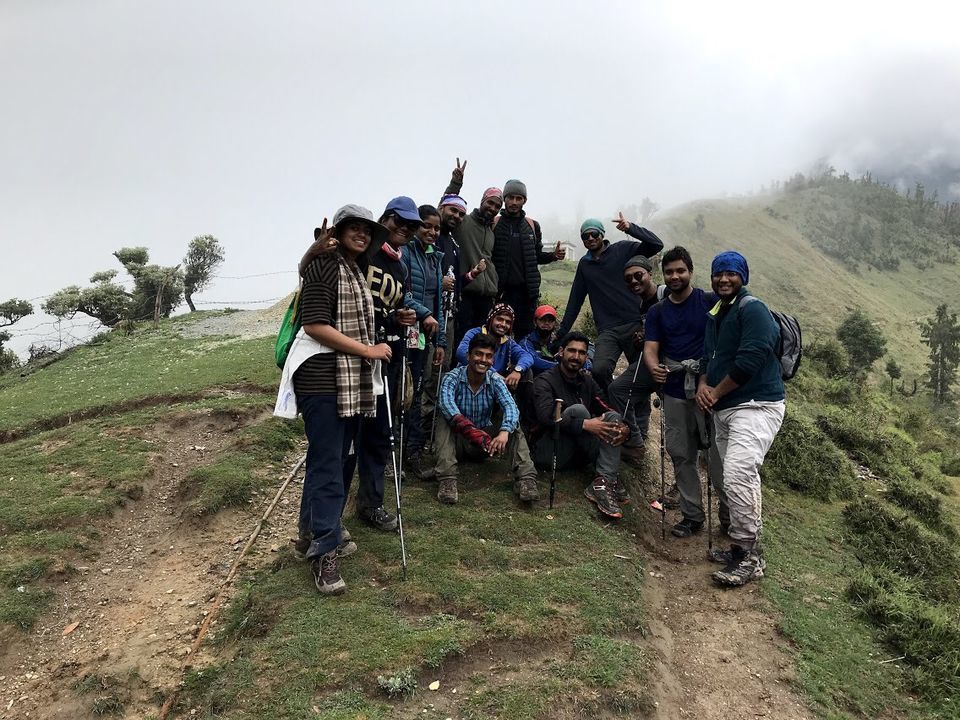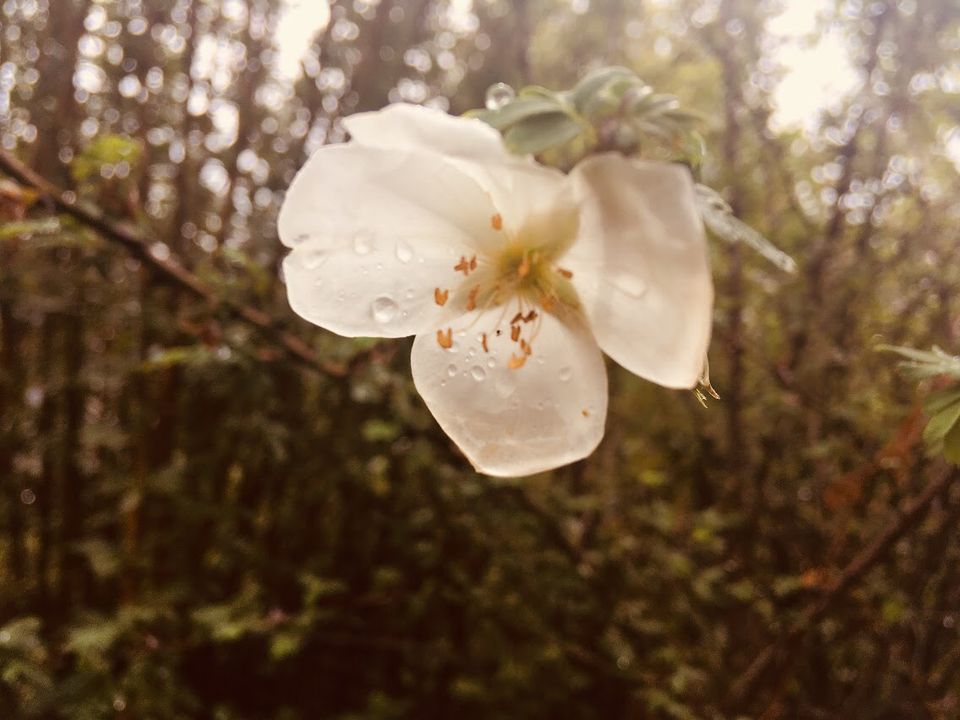 After 8 days, we got to take a bath, though not a satisfying one, as there was no power. We went out for dinner to a small hotel nearby and tried to get some sleep.
10th June: Lohajung – Kathgodam – Delhi
At 4AM in the morning, we started from Lohajung to catch the train at 3PM in Kathgodam. The drive wasn't as bad as Day 3, but got messy when the van had some problem and the driver was going slow, stopping at every place. After an argument, we got into another van and rushed to the station. We were there just in time, and the train moved as soon as we hopped on. We missed our lunch in the hurry. The train we booked was Shathabdi express that goes to Delhi by 8PM, and for the entire journey, we were served food one after the other 😛 We enjoyed the food and we were full by the time we reached Delhi.
In the hotel at Delhi, we had one peaceful and soulful bath. Offf ! Ordered a perfect biryani, and dozzed off. My friend and I had the flight at 5AM the next morning, and the rest had a flight two hours later at 7AM.
11th June: And to Hyderabad 🙂
We woke up at 3 AM, and rushed to the airport. We stood in the line, but missed the announcement for the flight. We were late by 2 mins, and we weren't allowed. We both had to book a flight in the afternoon again.
What has happened has happened ! So, we decided to roam around in Delhi till afternoon. We took a cab till the Connaught place, had some roadside food, visited the Gurudwar over there and sat in a coffee shop till the stalls opened.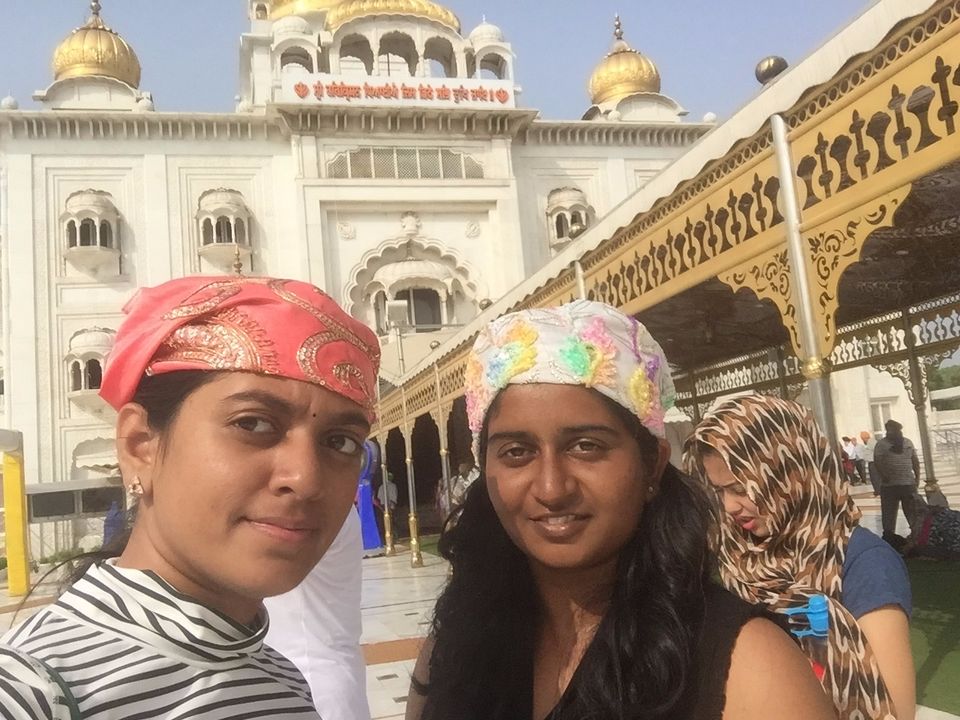 The stalls opened at around 10AM, and after some shopping in the Palika Bazaar, we got back to the airport.
We boarded the flight and fell asleep, hardly realizing how the flight took off, or reached Hyderabad !
Loved all this journey, and the friends I made ! I restricted this blog only to describe the journey, but the journey was definitely much more than just the route. Will write more about the personal experiences we had in Part 2 of this blog. 🙂
Thanks for reading ! & Happy Journey guys !